After We Fell, an American romantic drama movie of the year 2021 is making people fall for it. This fantabulous movie is based on the new adult fiction novel of the same name, As we Fell by Anna Todd. In several European countries, the movie was released on September 1st and in the United States on September 30th. The movie is winning hearts and is receiving a lot of positive responses from the side of viewers. Just like the other two films, After and After we collided After we Fell too is gaining a huge fandom. Its sequel After Ever Happy is expected to be released in 2022. Let's know a little more about After We fell.
CAST OF AFTER WE FELL
The cast of After We Fell includes-
Josephine Langford as Tessa Young
Hero Fiennes-Tiffin as Hardin Scott
Stephen Moyer as Christian Vance
Arielle Kebbel as Kimberley
Carter Jenkins as Robert
Louise Lombard as Trish Daniels
Mira Sorvino as Carol Young
Chance Perdomo as Landon Gibson
Frances Turner as Karen Scott
Rob Estes as Ken Scott
Kiana Madeira as Nora
PLOT OF AFTER WE FELL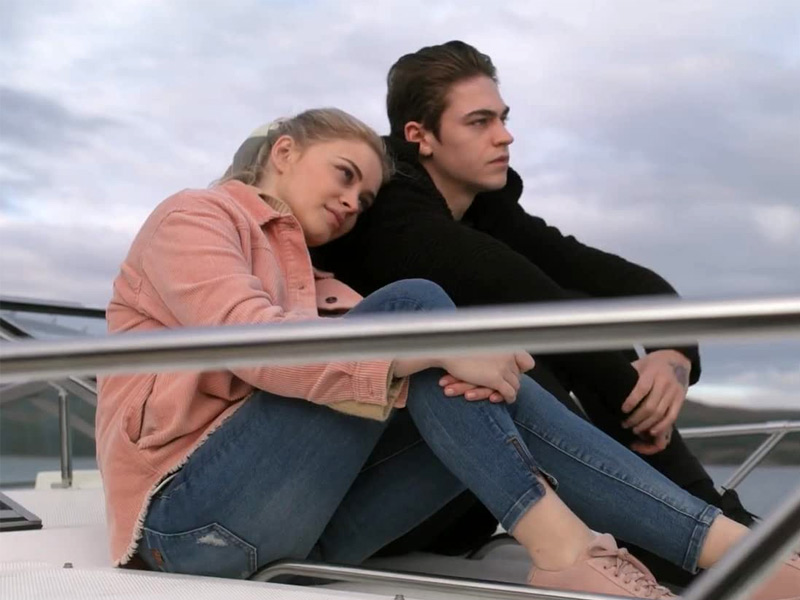 Tessa and Hardin are in a strong and relationship but they are a little insecure people. Both of them want to mark their territory even when they are acting cool about it. They both can pretend well that it doesn't affect them, but they both are affected a lot, even by the smallest things. Hardin had planned to take Tessa London with him after their graduation, but was still a little unsure of making her meet his mom. However, Tessa had some other plans. She gets a dream job offer in Seattle from Christian Vance, who was super impressed by her hard work and dedication.
The opportunity is given to her by Christian Vance indeed was great and hence she couldn't say no to it. Hardin gets so upset after he gets to know this. He was upset because of the two reasons, first that he came to know about this whole job thing not directly from Tessa but a third person and the second reason is that he was skeptical about the whole long-distance relationship thing. Insecurities haunt Hardin and he gets reminded of Trevor and the possibility of him hanging out with Tessa. The insecurities of Hardin get deepen when he snaps back at Robert, a medical student and a part-time server who tried to flirt with Tessa.
However, eventually, Hardin accepted the fact that Tessa has to go to Seattle for her career and realizes that it was not the end of his world. When Tessa leaves for Seattle, Hardin starts his boxing again, which is therapeutic for him. Once Hardin gets a dream of Tessa and Robert making out, he gets disturbed and visits Seattle. Both Tessa and Hardin spend some quality time in Seattle.
ENDING OF AFTER WE FELL
The ending of After We Fell is mysterious. Things were actually now in the favor of Hardin and Tessa. They both were having a great time and Hardin finally takes Tessa with him to London, where his mother was going to get married. Finally, Hardin is going to get a sigh of relief and pleasure in his life, buy his fate has something else in the store for him. After visiting London and helping his mom in the preparations of her wedding, Hardin one night finds Christian Vance and his mother making out and that too just on the eve of her wedding.
It was a shock for him. He gets broken and devastated, but Tessa handles him and consoles him. Later, on the day of the wedding, Hardin and Tessa both of them talk to Christian Vance and Kimberley, respectively. Then, Tessa gets to know something from Kimberly that Hardin gets to know from Christian himself that he was his son.
Trish and Christian always had something going on. They always had something going between them and there is always something unfinished and that is why Christian is so biased towards Hardin. And even Kimberley, wife of Christian, knows about this history. After hearing this truth from Christian, Hardin was inconsolable and found solace in the arms of Tessa. And this is how the movie ended.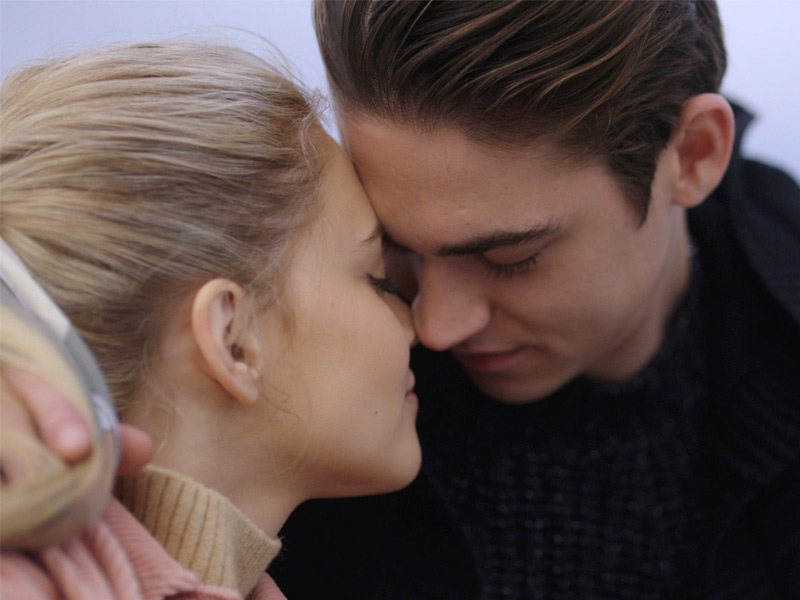 The overall movie is good to watch and has everything that teenagers are nowadays looking for. The relationship issues, love, long-distance, insecurities in a relationship, and possessiveness, the major traits found in a relationship are well-depicted and hence, teenagers can feel they connect with it.