The most awaited season 2 of Lupin is now available on Netflix. After its first season, the fans were eagerly waiting for the second season to go on air. The wait is finally over, and part 2 of the series was released on Netflix on June 11, 2021. However, the first part was also got released in the same year, in January. A total of ten episodes of the series are available till now on the OTT platform Netflix.
The first five episodes of the series were released in January for the first part, and the next five episodes were released in June as the second part. Also, there is good news for the fans, and that is Netflix has renewed Lupin for the next part. So, now it's time to wait for season 3 of Lupin!
ARE ALSO A FAN OF LUPIN NETFLIX? THEN YOU SHOULD KNOW EVERYTHING ABOUT IT, AND FOR THAT, KEEP SCROLLING….
KNOW THE CAST OF LUPIN
No series or movie can be as appealing as it appears with its actual cast. The cast is the heart of the series, and so is the case with Lupin. So, let's know about their characters in the Lupin.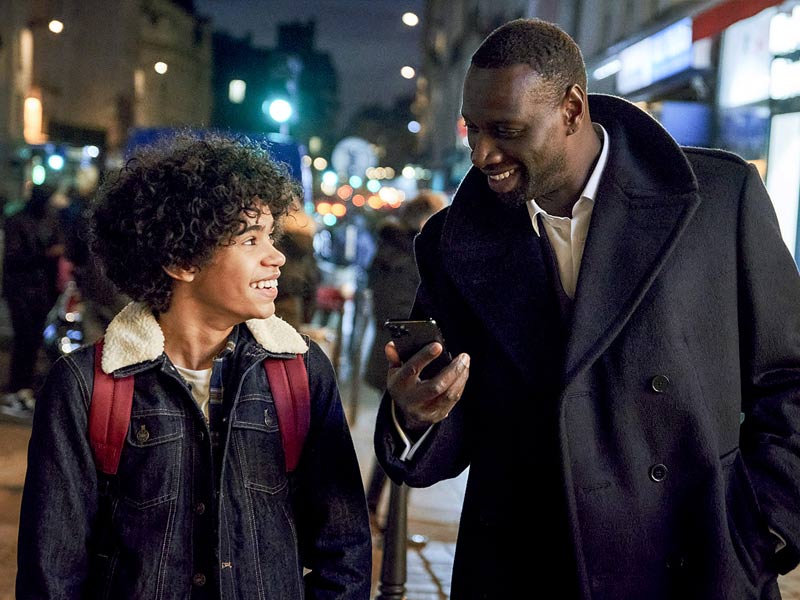 OMAR SY AS ASSANE DIOP
Omar Sy is known to us for his exemplary performances in X Men: Days of our future Past, Jurassic world, Untouchable, and Hot Rod in Transformer: The Last Knight. He is seen in the series as a Parisian Gentleman thief who seeks inspiration from the books of Arsene Lupin and their fictional thefts. In Lupin, he has impressed all of us with his performance.
LUDIVINE SAGNIER AS CLAIRE
Ludivine Sagnier is known to us by her role, such as Esther Aubry in the Judge Law series The Young Pope. Also, she has been seen in 8 Women, Peter Pan and Swimming Pool. In Lupin, she has played the role of Assane's ex-girlfriend and the mother of his child.
ETAN SIMON AS RAOUL
The newcomer has made his special place in our hearts as the son of Claire and Assane. He was seen getting abducted by the Pellegrini family at the end of the first season.
FARGRASS ASSANDE AS BABAKAR
Fargrass has won the hearts of many by playing the role of Assane's late father and an employee of the Pellegrini family. They got falsely accused of the theft when Assane was a child.
ANTOINE GOUY AS BENJAMIN FEREL
Antoine Gouy, who starred in A Very Secret Service, Inside, Call My Agent, and so on, has adorned Lupin by his presence close school friend of Assane.
HERVE PIRRE AS HUBERT PELLEGRINI
Herve Pirre has marked his presence in the Lupin by playing a great role of an extremely wealthy Parisian who framed the father of Assane for the theft of an expensive diamond necklace.
SOUFIANE GUERRAB AS YOUSEF GUEDIRA
Soufiane played the role of a detective who books to hunt Assane by using the knowledge of Arsene Lupin's books.
CLOTILDE HESME AS JULIETTE PELLEGRINI
Known for her roles like Armour, Fou and Angel, The Last Hammer Blow, and so on, but in Lupin played the role of Pellegrini's adult daughter and impressed so many with her performance.
OVERVIEW OF LUPIN'S FIRST SEASON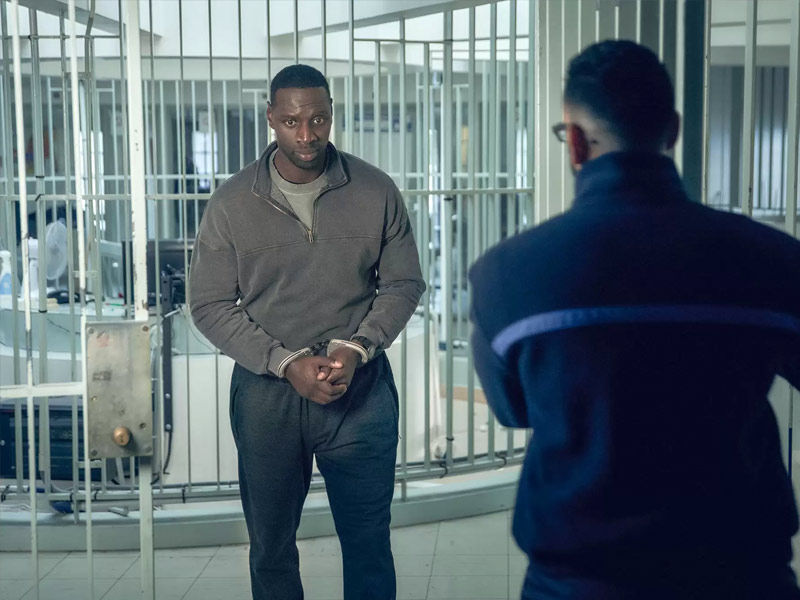 The opening of the series opens with Assane Diop doing his janitorial work at an art museum. As he was sweeping, he looks up at the painting of the Mona Lisa and then admires the queen's necklace and thought that after some time, it will be out for the auction. He strives to overturn a past by lifting the piece of that necklace, but it does not unfold as he expected.
Then Assane is seen making a contract with the convict, who offers him a valuable clue about Babakar. Also, in the meanwhile, Anne Pellegrini offers her confession. In the next episode, Assane is seen facing off against Commissioner Dumont on the heels of his plans to mislead the Police.
Meanwhile, a piece of new evidence came to our notice that reflects a connection between Babakar and Hubert Pellegrini. Now Assane recruits a journalist to uncover the new intel on Huber as Guedira seeks the truth behind the heist at the Louvre. Finally, in the last episode of Lupin's first season, we find that Assane confronts someone unexpected when he starts his venture to Etretat alongside Raoul and Claire. Then the trapped Assane reaches out to captain Laugier.
So, overall the season first tells the audience that Assane Diop is on his mission to avenge his late father, Babakar Diop. He was just 14 when his father was falsely accused of stealing a diamond necklace by a business tycoon Hubert Pellegrini. His father Babakar took his own life in prison, and hence Assane vows to seek justice for his father. Assane styles himself as per a fictional thief Arsene Lupin.
Throughout the first season of five episodes, Assane can be seen carrying out different heists on his own, as tried by Lupin in the books. But as soon as Assane Diop starts to think that he had outsmarted Pellegrini, the story took an unexpected turn leaving a cliff-hanger when the son of Assane and Claire got kidnapped.
OVERVIEW OF LUPIN'S SECOND SEASON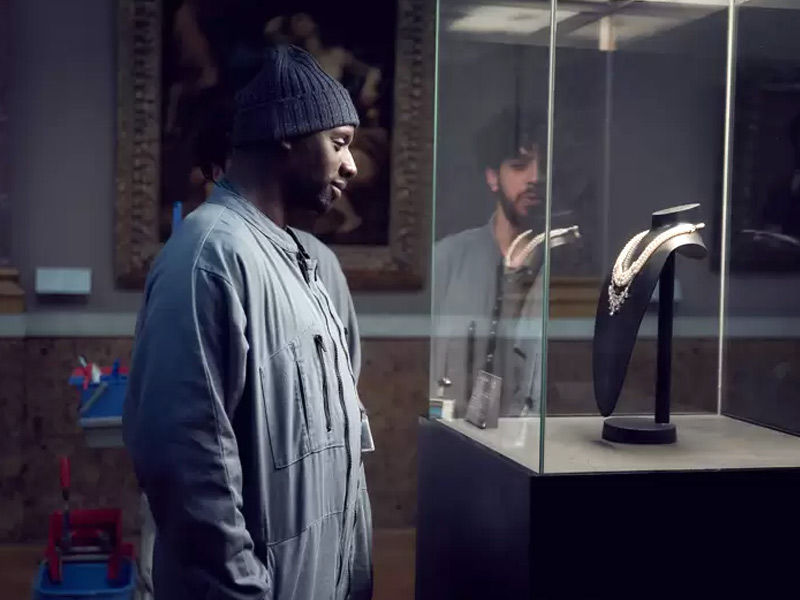 The second season begins with the searches for Raoul by Assane and Guedira; in a deserted Normandy Mansion. During this, a heated argument between Assane and Leonardo erupts. In the next episode, Hubert is seen making a deal with Dumont and sets a trap for Assane, who is one step ahead; Claire knocks on the door of Hubert. Now he attempts to gain the trust of Juilette with a series of capers.
Assane devises an elaborate plot that would blindside Hubert. Now Leonard tails Assane to his home, Hubert orchestrates a frame-up. Meanwhile, Assane leaves a clue online for Guedira that sheds light on Dumont. In the last episode of season 2, Assane and Benjamin Recruit and disguise a clever accomplice to bring Hubert to justice.
However, the season second of Lupin ends with the meeting of Assane and Claire on a bridge and tells them that it is over. He admits that Claire is right, and he is always the cause of too much trouble. So, he tells them that he will leave for a while, but Claire is upset because she doesn't want to lose him, so he promises that he will return. And then-Police arrives, Assane ran away.
IS SEASON 3 GOING TO RETURN?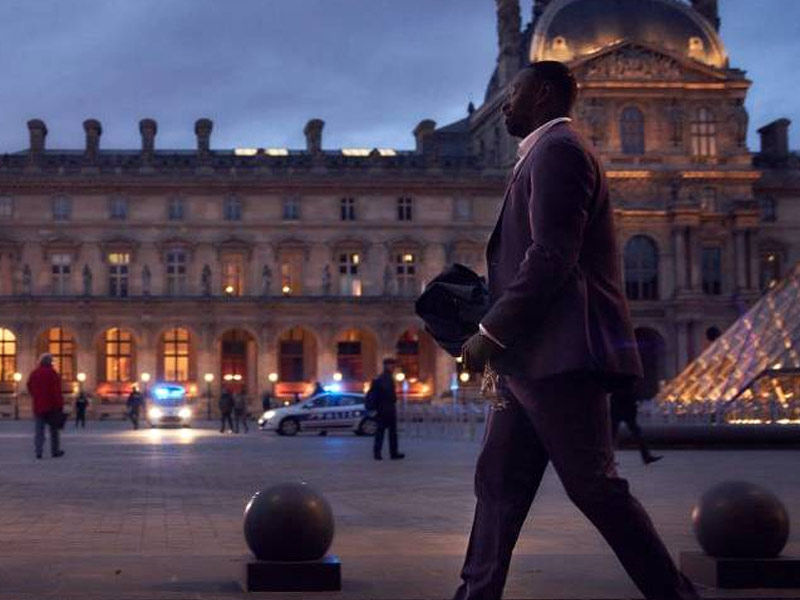 Yes! Season 3 of Lupin will return, and at the start of the series, Omar Sy has guaranteed this himself. The popularity of the show is no more a surprise, and hence season three is surely possible. In a tweet, Omar confirmed that season 3 of Lupin would be renewed. In French, He tweeted, "We can nothing hide about you." However, it is not declared that when season three of Lupin will be released. But we all are really hyped up for season 3 of Lupin and are eagerly waiting. What about you?