A recent Korean Drama that rocked the OTT platform Nevertheless is not less than any other hit drama. Nevertheless is based on a very popular webtoon of the same name, first published on Naver Webtoon. Nevertheless, it showcases the story of two young people who are attracted to each other but are skeptical about love due to their past relationships. Nevertheless is available on the OTT platform of Netflix for a binge-watch.
Nevertheless, the ten episodes are the perfect Korean Drama to give a watch if you are craving something in the genre of romance. Nevertheless stars Han So-hee, Song Kang, and Chahe Jong-heyop. The drama. Nevertheless aired on JTBC's Saturdays at 23:00 (KST) time slot from June 19 to August 2021. However, all ten episodes are available on Netflix. The overall plot of Nevertheless revolves around a romance between a man who is annoyed with the relationships but is fond of flirting and a woman who wants to date but does not have faith in love.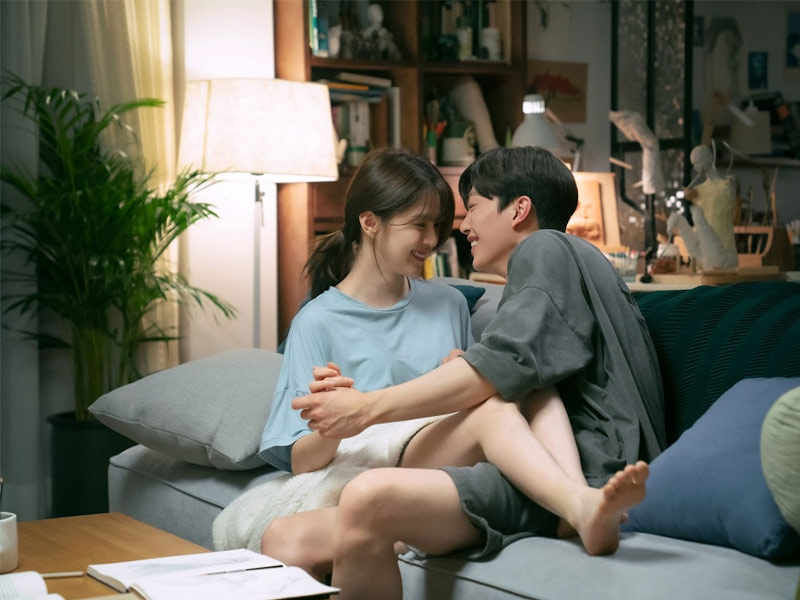 Let's know in detail about Nevertheless!
SYNOPSIS OF NEVERTHELESS
Titled as There's No Such Thing as Fate, the first episode of Nevertheless opens with the snowfall and a woman carrying red roses through the streets. She proceeds to an art exhibition where she marvels at a beautiful statue known as Nabi. The episode reveals that she was in love and was utterly humiliated by her artist boyfriend. And the sculpture was the narration of an intimate moment between the two of them. And the sculpture was in the middle of the exhibition for everyone to stare at it. As soon as Na-bi sees the statue, talks to her artist boyfriend and then breaks up with him. Na-bi has a dream to study in Paris and her breakup has flattened all her spirit.
Anyways, then there is a moment when two singles collide and everything seemed to stop for Na-bi. However, the man was there to meet someone else but canceled upon her and sat with Na-bi. They played games and shared stories and became comfortable with each other. The man was named Park Jae- Eon and eventually Na-bi who decided to be unswayed by the love develops feelings for her. Even Park Jae Eon too didn't believe in love but likes to flirt. All the episodes of Nevertheless revolved around this storyline.
CAST OF NEVERTHELESS
The whole cast of Nevertheless includes-
Han So Hee as Yoo Na Bi

Song Kang as Park Jae Eon

Chae Jong Hyeop as Yang Do Hyuk

Lee Yeol Eum as Yoon Seol Ah

Yang Hye Ji as Oh Bit Na

Kim Min Gwi as Nam Kyu Hyun

Lee Ho Jung as Yoon Sol

Yoon Seo Ah as Seo Ji Wan

Jung Jae Kwang as Ahh Kyung Jun

Han Eu Ddeum as Min Young

Lee Seung Hyub as Jung Joo Hyuk

Seo Hye Won as Jang Se Young

Yoo sa Bong as Yoo Jung Suk

Lee Tae Hee as Sung Yoon

Lee Jung Ha as Kim Eun Han

Kim Moo Joon as Yoo Se Ho

Yoo Ji Hyun as Yoon Ji Jae Eon's classmate

Son Bo Seung as Min Sang

Choi Sung Jae as Yoon Hyun Woo Na Bi's ex-boyfriend

Go Won Hee as Girl at the Bar

Ha Do Gwon as Guest role

Yoon Boo Jin as Kyung Jun's mother and,

Kim Min Kyu as Dimples Bit Na's Friend
ENDING OF NEVERTHELESS EXPLAINED
Does Na-Bi tell Jae-Eon to leave?
Episode 10 of Nevertheless begins with Na-bi and Joe- Eon still reeling from the previous night. In the rain, Na-bi is seen telling the boy that she never wants to see him again created a big effect on both of them. Na-bi certainly regretted her actions. At school, Na-bi tells Jin Shoo that she doesn't need his help anymore and will complete her project alone. However, she is not alone as Jae Eon shows and holds her hand. She pulls away and walking off after giving him a dirty look.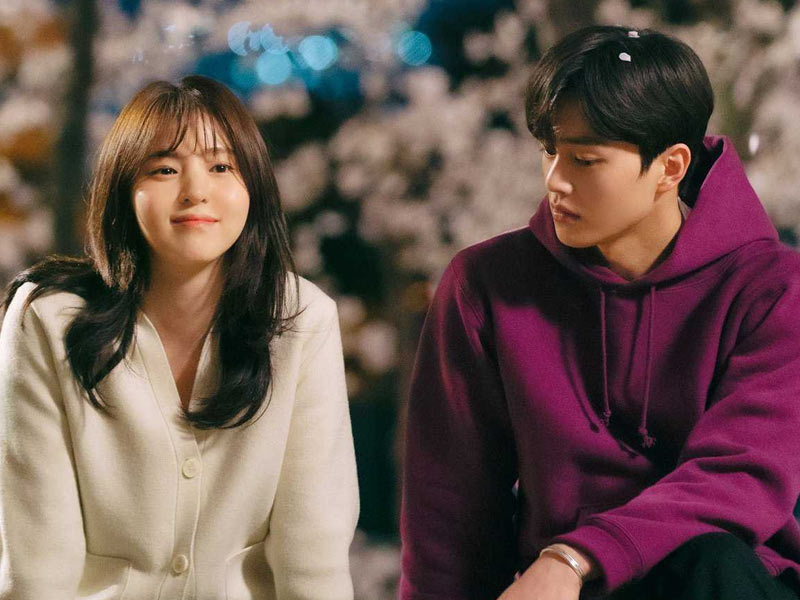 How was the statue falling an act of God?
A tragedy hits at school, as weary and tired Na-bi finds her entire project ruined. The statue of clay on which she was working was tattered on the floor. As the rain starts to pour outside, Jae-Eon shows up and offers to help her in fixing her project and promises her that after fixing her project he will stay away from her as she asked. They started working day and night to put the statue back together. The time they spend together leads to Na-bi revaluating her choice. Eventually, the statue gets back and Je-Eon giving her compliments was walking away as he promised.
Who does Na-Bi choose at the end?
When everybody was at the dinner table and smiling, Na-bi realized that she was missing Jae-Eon and heads back to the exhibition where she finds Jae- Eon admiring an angel. And then, Na-bi admits that she knows he is a jerk who toys with people's emotions but feels better when she is with him. She didn't want him to go anywhere even if that means he'll continue to toy with her emotions.
She said, "I know that it will cause me pain again, Nevertheless, I still…….." and the scene cuts.