A perfect movie of an American Family Comedy to give a watch is Playing with Fire. The movie has been directed by Andy Fickman and is based on the story of Ewen. The story of the movie revolves around a group of smokejumpers who have to watch over the three children who have been separated from their parents due to an accident.
The movie stars the renowned John Cena and was released on November 8, 2019, and is the third Walden Media Film from Nickelodeon movies after Charlotte's Web and Dora and the lost city. The film was a box office success and grossed $68 million worldwide on a budget of $29 million. However, the movie received some negative reviews from critics. But, Let's know a little more about this movie….
CAST OF PLAYING WITH FIRE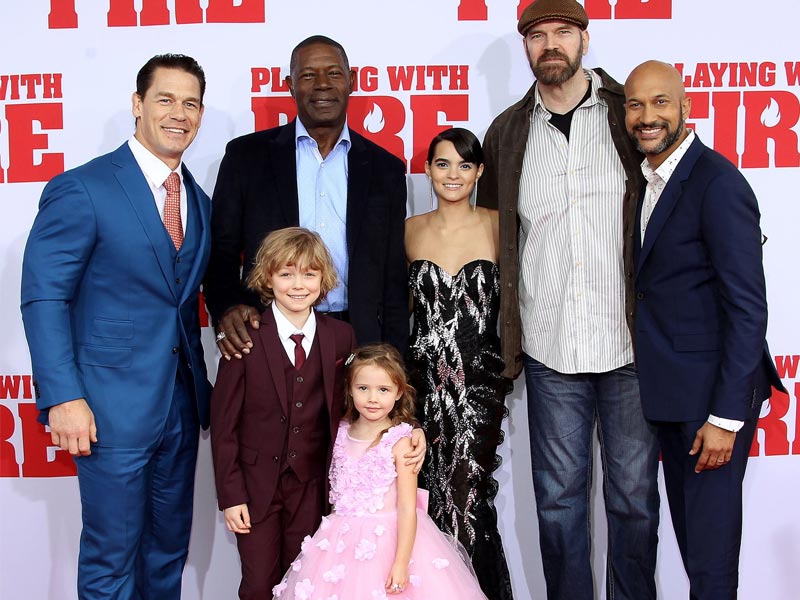 The cast of the movie, Playing with Fire includes-
John Cena as Jake "Supe" Carson
Keegan-Michael Key as Mark Rogers
John Leguizamo as Rodrigo
Brianna Hilderbrand as Brynn
Dennis Haysbert as Commander Richards
Judy Greer as Dr. Amy Hicks
Tyler Mane as Axe
Christian Convery as Will
Finley Rose Slater as Zoey
PLAYING WITH FIRE – A REVIEW
The family film genre, particularly in its live-action form, is difficult to master, and Playing with Fire is one of them. Most of the time, when a movie is entertaining children, it is alienating parents, who often feel like they are being punished for an hour and a half, leaving those adults to wonder what in the world made the actors on screen decide this movie was a good idea to make.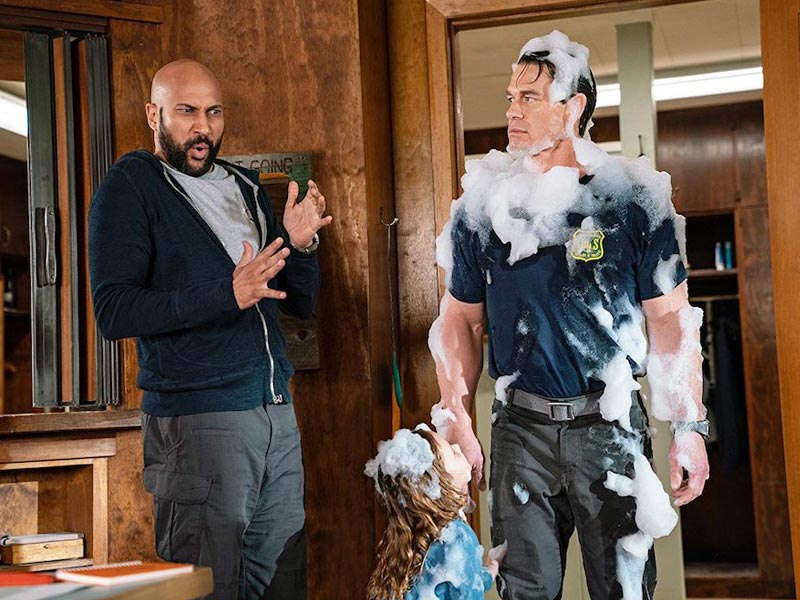 Kids will definitely love this movie for sure. Playing With Fire follows a group of smokejumper firefighters, led by former WWE star John Cena, as they rescue three children from a cabin fire and discover that they are equipped to handle a raging fire but not childcare.
Playing With Fire is a very silly film, but it never pretends to be anything else. From the first scenes, which introduce Cena and his team, you know what you're in for a silly family comedy that doesn't take itself seriously. Still, when it comes down to it, the film attempts to say something about the importance of family and what that looks like, and it proves to be the heart that this film requires rising just slightly above average for its genre.
Cena portrays Jake Carson, the leader of the smokejumpers who is vying for a promotion when the three young siblings are placed in their care. Other well-known comedic actors on his team include John Leguizamo (who played Sid in Ice Age) and Keegan-Michael Key (Key and Peele) (who recently lent his voice to Toy Story 4 and The Lion King). Outside of two of the children's actors, the only female in the cast is Judy Greer, who plays Carson's ex-girlfriend, and there's still something between them.
The movie is based on the firefighter's interactions with the kids, is very slapstick and of the low-brow variety, but Cena, Leguizamo, and Key are charming enough to pull it off and make it entertaining to watch. Tyler Mane, who may be best known for his role as Sabertooth in the first X-Men film, also contributes to his intimidating, ax-wielding character, Axe. The child actors, led by Deadpool's Brianna Hildebrand as the older sister, Brynn, are also little charmers.
The language in Playing With Fire is pretty mild, with no real bad language (they even make a point of saying "gosh") and only a couple of minor suggestive lines. Cena does manage to go without a shirt a couple of times, which must be to appease the moms who are accompanying their children. (Ha!) However, while some may find the fire scenes to be a little intense, they are brief and peppered with comedy. During the film's climax, a couple of characters dangle precariously on the edge of a cliff in a car, but everything works out fine.
Playing With Fire isn't exactly comedy gold, nor is it among the best family films available, but it's certainly one of the better ones to come out recently. If any of the cast members are fans of yours, and you're looking for something safe to watch with your kids then, the move. Playing with fire is something that can be chosen for many other options.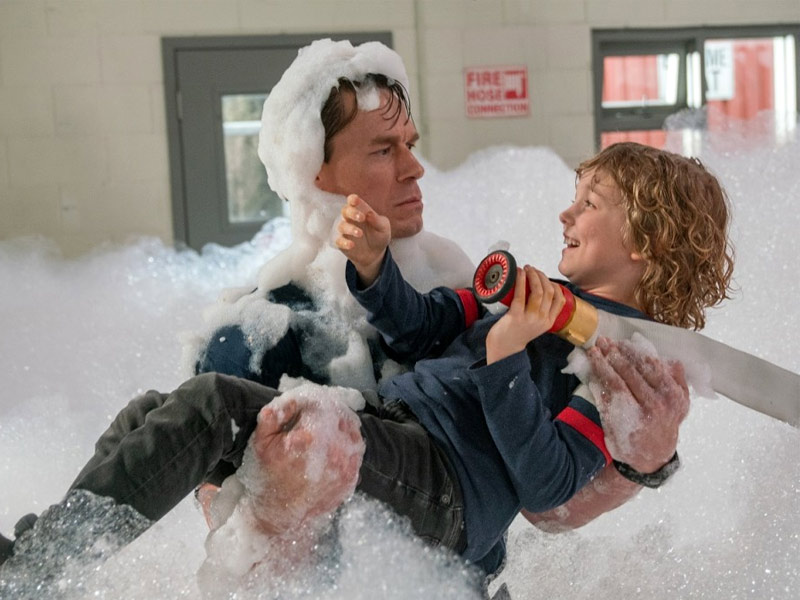 On the list of Netflix's romantic comedies, Playing With Fire is not that bad. And yes! Don't keep your expectations too low while watching the movie. If you are free and looking for some movies to enjoy with the whole family and increase your family bonding, then you can check Playing with Fire for sure.
And yes! After watching it, don't forget to share your opinions and reviews with us. And if already watched, then without ado, write down your review of the movie and opinions in the comment box below.