Since joining the Indian Army, Major Sandeep Unnikrishnan has struggled with the question, "What is a soldier?" Even as he fights terrorists in Mumbai on the fateful day of 26/11, he asks himself this question.
Review: Have you ever heard the saying that funerals are for the living, not the dead? You're mistaken if you think Sashi Kiran Tikka's Major is just a tribute to the 26/11 martyr. This movie, Major is a tribute to the sacrifices made by a lonely wife while her husband is off fighting bad guys, as well as the sacrifices made by parents hoping their son is not the one called to war. This film is for those whose sacrifices are rarely recognised, and who are frequently the ones left in mourning.
Sandeep Unnikrishnan (Adivi Sesh) is born with a protective instinct. He is terrified, but he is willing to put himself in harm's way if it means saving someone's life.
It's no surprise that even as a small child, he was enthralled by the 'uniform' and the soldier's way of life. But what does it mean to be a soldier? Does it imply abandoning one's role as a good husband and son, prioritizing one's own safety on the battlefield, or going to the extremes of being a sacrificial lamb with no regard for one's own safety? Sandeep, who is now an NSG major, must deal with these questions while also dealing with a national tragedy.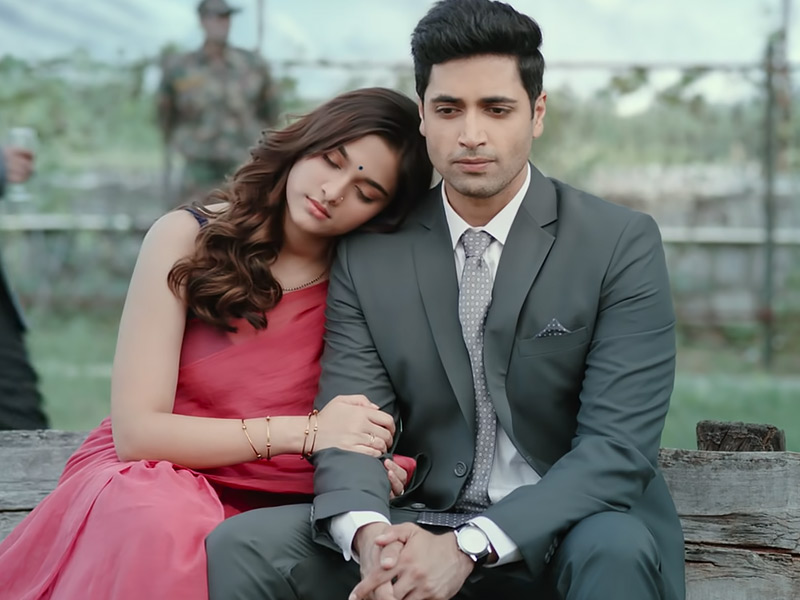 Going into Major, you already know how the Mumbai terrorist attack on November 26th will unfold; you also know that Sandeep will become a martyr. So, how do you tell a story where the audience is already aware of the major plot points? Rather than focusing on Sandeep the martyr, director Sashi Kiran Tikka and Adivi Sesh, who wrote the story and screenplay, chose to focus on Sandeep the human as a whole rather than Sandeep the martyr.
When the inevitable occurs, you mourn not only a soldier who gave his life for the country but also a life that could have been lived. It would be an injustice to reveal any more details about this coming-of-age story.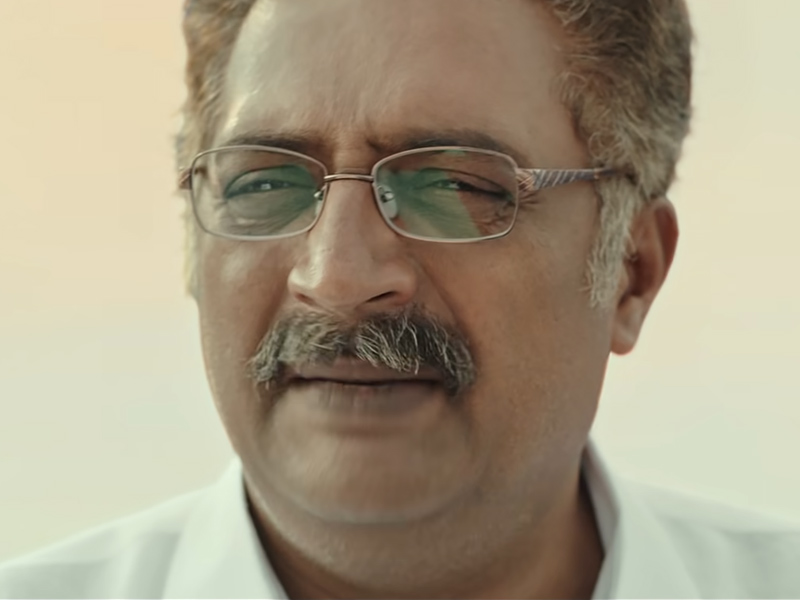 A strong technical team supports Adivi Sesh, Saiee Manjrekar (who plays his childhood sweetheart Isha), and Shobitha Dhulipala (who plays a businesswoman named Pramoda). Saiee gets a fully fleshed-out character rather than one who exists for the sake of existing. Shobhitha's Pramoda is as detailed as she possibly can be, given the circumstances.
The dialogues of Abburi Ravi and the music of Sricharan Pakala blatantly play on your emotions, but they do so well for the most part. It's one of their best works, in fact. The cinematography of Vamsi Patchipulusu ranges from dreamy to suffocating, depending on the scene, and Vinay Kumar Sirigineedi and Kodati Pavan Kalyan make some smart editing choices that stand out in key scenes. The course of action
However, the film is not without flaws. In some scenes, Abburi Ravi's dialogues and Sricharan's music are a little too heavy-handed, forcing you to feel a certain way before you naturally feel it.
Even though Sandeep and Isha's story grows stronger as the film progresses, their meet-cute fails to have the desired effect. Certain tracks about Sandeep's army comrades appear to be missing. There are a few other things that could be nit-picked, but the film's non-linear screenplay doesn't really allow you to think much.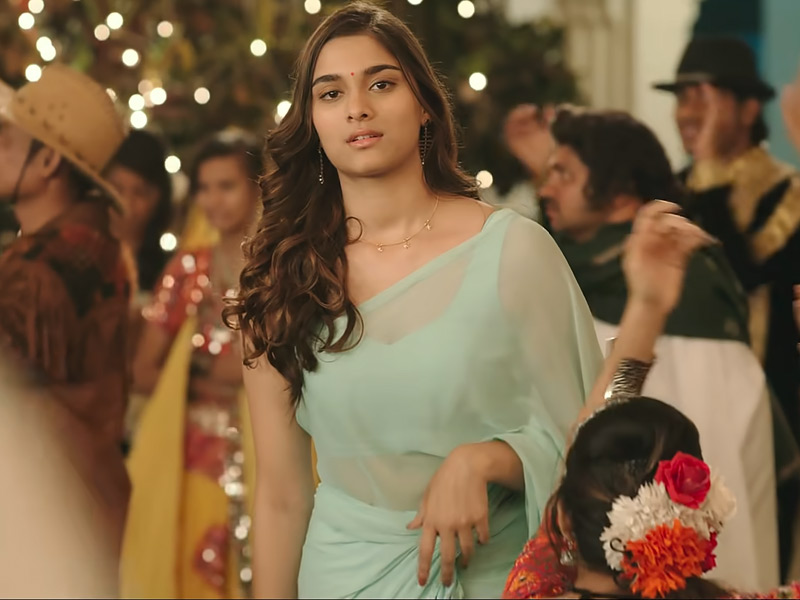 Adivi Sesh is offered the role of a lifetime, which he eagerly accepts. He does an excellent job of portraying a smooth-faced adolescent who may come across as naive, as well as a man who knows what he wants out of life and is willing to fight for it, even if circumstances do not always allow it.
Saiee is the right age for the part, but in the emotional scenes, she comes across as raw and inexperienced. Shobitha, Murli Sharma, and Anish Kuruvilla all do a fantastic job in their roles. Sandeep's parents, played by Prakash Raj and Revathi, give it they're all in the role. Everything about their relationship with their son, from how they love him to how they grieve him, is heartbreakingly realistic.
Major is primarily an action film, with guns and bombs becoming the norm after a certain length of time, but Major does a good job of choosing a personal tone over a jingoistic one, even though the latter would have been easier. This one is worth seeing on the big screen; you won't be disappointed.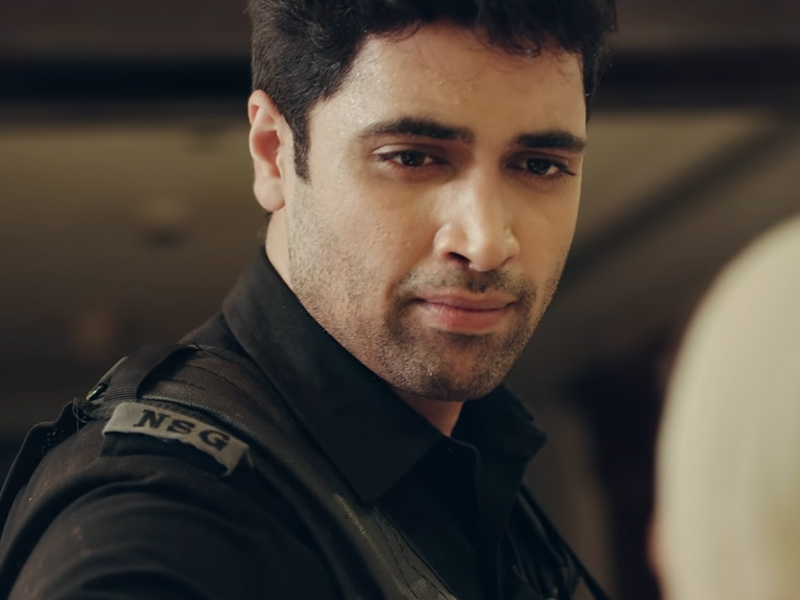 Under his banner G. Mahesh Babu Entertainment, Telugu superstar Mahesh Babu produced Major.
Major is the actor's first film as a producer that does not feature him in the lead role. Meanwhile, Mahesh Babu's own film, Sarkaru Vaari Paata, which was recently released, has surpassed the Rs 200 crore mark at the box office and is still running strong in theatres.
On June 3, Akshay Kumar and Manushi Chhillar's historical epic war drama Samrat Prithviraj, directed by Dr. Chandraprakash Dwivedi, and Kamal Haasan-Fahadh Faasil-Vijay Sethupathi starrer action thriller Vikram, directed by Lokesh Kanagaraj, will clash at the box office.