With Netflix's A Classic Horror Story, an Italian mashup of the most recognised features of genre standards ranging from The Texas ChainSaw Massacre to Cabin in the Woods, the current litany of horror film parody continues. Directors Roberto de Feo and Paolo Strippoli are primarily interested in weaving together some of the most successful scenes from recent and classic horror staples into a staunchly meta commentary, as the film's title suggests—yet this process of borrowing and blending ultimately yields unconvincing results.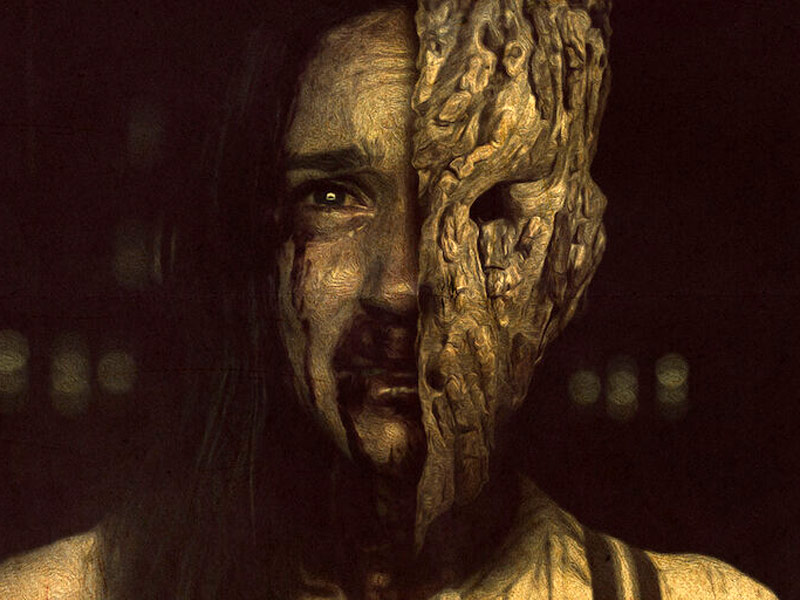 A Classic Horror Story is a film that pays tribute to classic horror films while also attempting to be cleverer than it is. While there is some interesting stuff here, the film gets wrapped up in red herrings and twists at the conclusion, resulting in a dizzy spell of mediocrity. The plot revolves around a road trip gone awry, in which a bunch of strangers carpool together and end up lost in the woods with no way out.
Riccardo, the lone adult in the group, is a doctor who is returning home to his parents. Mark is irresponsible, and his fiancée Sofia is along for the journey, while Elisa and movie buff Fabrizio round out the group.
CAST OF A CLASSIC HORROR STORY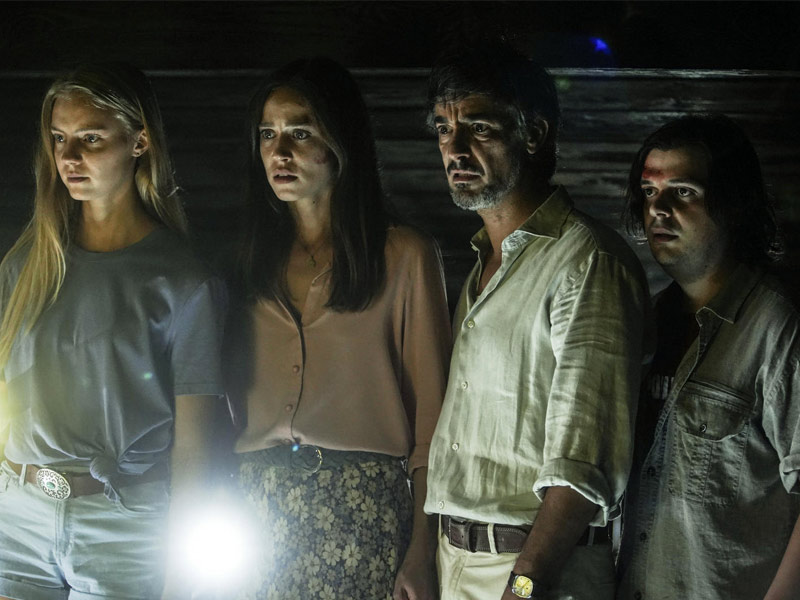 Matilda Lutz,
 Francesco Russo,
Peppino Mazzotta,
Yulia Sobol,
Will Merrick,
Alida Baldari Calabria,
Cristina Donadio
A motley gang of strangers prepares on a road trip to the south of Italy, with nothing but a beat-up RV at their disposal. Elisa is going to have an abortion at her controlling mother's request; lovers Sofia and Mark have grand romantic plans to elope; film student Fabrizio (Francesco Russo) chauffeurs the rest of the group on his way to visit Calabrian family members; and the middle-aged Ricardo rounds out the group (Peppino Mazzotta), an introverted doctor who bides his time till he is dropped off at his loving daughter's house.
When the RV swerves off the road into an embankment in the dark of night, the road (and mobile phone coverage) unexpectedly vanishes, everyone's arrival at their individual ultimate destinations is forever delayed. In the centre of the barren area that suddenly surrounds the RV with dismal forest, a crumbling star-shaped home appears strangely. Although the house looks to be abandoned, the gang has the uneasy feeling that they are being watched—and pursued.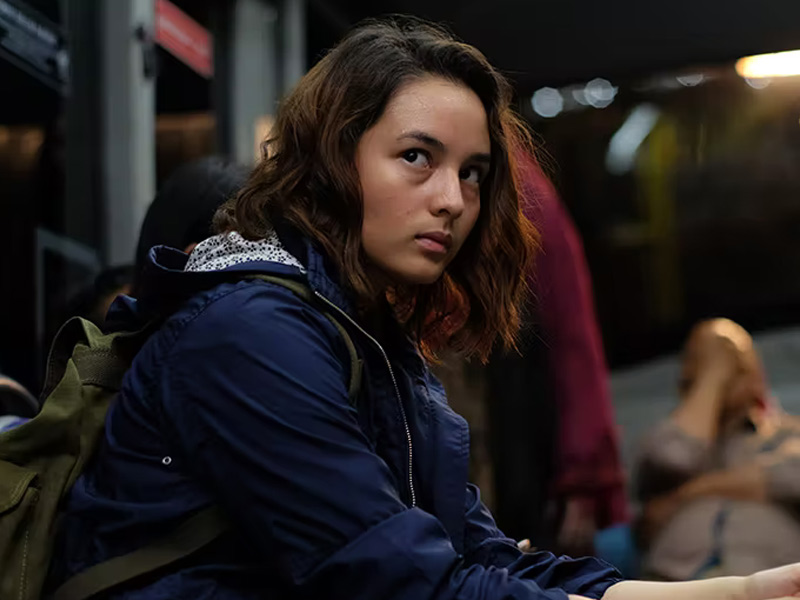 Although the picture begins with an overt similarity to Tobe Hooper's The Texas Chain Saw Massacre, the spectator is briefly relieved—A Classic Horror Story isn't plagiarising the infamous Leatherface and his cannibalistic clan. Instead, the movie taps into the current horror zeitgeist to produce an equally objectionable Frankenstein's monster of incessant allusions and references. Midsommar and The Village, for example, are analysed for their potential to shock viewers, then expanded irresponsibly to make the directors' contradictory, confused argument about the condition of horror filmmaking—particularly in their own Italy.
The film is allegedly on the advantages of auteurism in the genre, focusing on the approaches of Hooper, Shyamalan, and Aster, but it fails to include any of Italy's classics. The film's overt attempt to criticise Italy's filmmaking industry and production in relation to worldwide horror offerings is further muddled by the absence of prominent essence of Mario Bava, Dario Argento, or Lucio Fulci (to mention a few). Even potential actors' performances are disappointingly underwhelming. Elisa is a far cry from Lutz's electrifying turn as Jen in Coralie Fargeat's Revenge.
Rather than accentuating the actress' experience portraying a trope-defying "last girl," the filmmakers remove any complexity from Elisa's character to portray her as fragile, submissive, and uniquely tormented over her decision to abort her pregnancy. Merrick's blatantly sleazy portrayal of Mark, on the other hand, plays to none of the performers' abilities in capturing moral ambiguity.
Mark, on the other hand, is shallow in spirit and manner, despite a notable turn in agreeable character early in the film, referring to his tenure as porn-obsessed "farm kid" Alo in Skins' third generation. This conclusion isn't in favour of typecasting actors after an outstanding performance—however, when these same actors are haphazardly relegated to roles like "final girl" and "garish Englishman," it's easy to see why the filmmakers are so opposed to bringing the success of their previous roles into the realm of horror-commentary.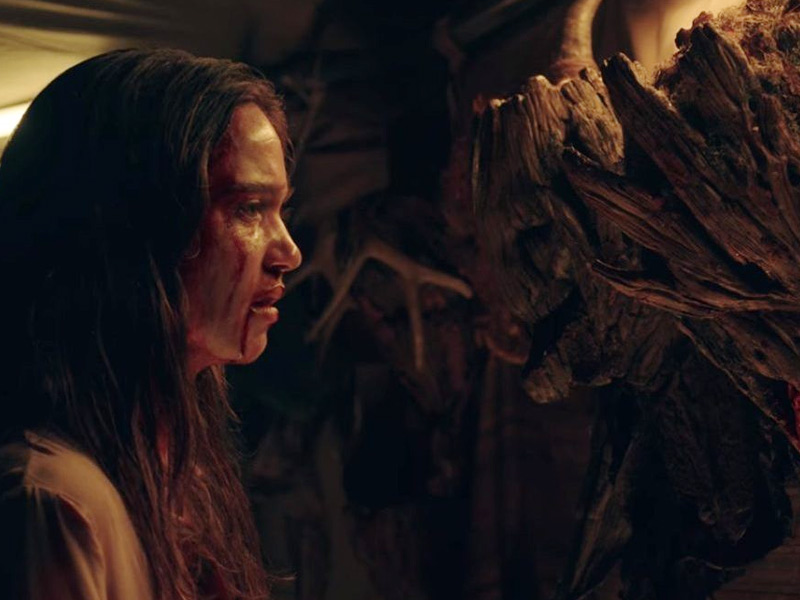 A Classic Horror Story rounds the blood-soaked drain of horror tropes with little benefit when it comes to creating an organic remark, despite a visual slickness mixed with occasional instances of startling savagery. Especially in light of the success of horror-commentary films like the satirical Cabin in the Woods and the irreverent Scary Movie trilogy, this distinctly Italian production has nothing to say about the genre's clichés, traditions, and flaws. The film's finale urgently wants to point a finger at something on a national level, but its message is too jumbled to create a meaningful critique.