Vampires have been a matter of discussion for the whole world. The mystery around the existence of humans who feed on the blood of other humans has been floating for decades. A lot has been said about the existence of vampires. While some think there might be some reality in the theory, most of the people consider it an exaggerated description of a human with abnormal characteristics. Most of the people have only seen or read about vampires in movies or magazines. Vampire movies have been ruling several OTT platforms as well. A lot of movies have been made about vampires. It can be a daunting task to pick the top few movies from the lot. Here is a list prepared based on viewers' responses and ratings.
1.Dracula: Released in 1931, Dracula is one of the most iconic Vampire movies ever made. The film portrays vampires as scary creatures that can cause harm to an ordinary human being. Like any other movie from the era, It is a no music movie in which Bela Lugosi's extraordinary performance helps the makers bring the character of a scary movie monster to life. The movie is based on a novel written by Bram Stoker in 1897. A young English lawyer Jonathan Harker travels to Transylvania but he is left unsettled after hearing scary stories from the locals about his destination 'Castle Dracula'. It is upon reaching his destination, that Harker comes to know about the secret of Dracula.
2. What We Do in The Shadows: There are hundreds of movies made over the lives of vampires that depict how scary they are. But 'What We Do in The Shadows' is probably the only vampire movie that takes a subtle jibe at them. It is a hilarious vampire comedy that shows how vampires adjust to the changing lifestyle in the 21st century. This is a pathbreaking movie by the standards of the vampire movies made earlier. Comedy in vampire movies was unthinkable until the release of this masterclass in 2015.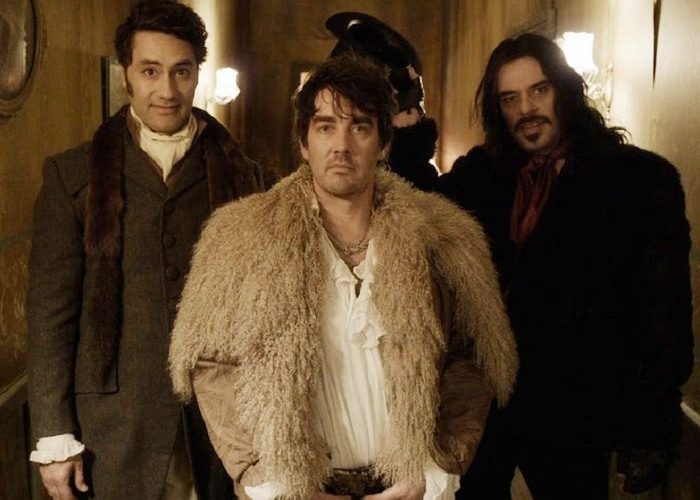 3.Nosferatu, the Vampyre: Released in 1979, It was a remake of the iconic vampire movie Nosferatu that was released in 1922. The movie is not confined to a single plot but different individual instances that are aimed at instilling a sense of fear for vampires in the mind of the audience. If there is one adjective that can be picked to describe the movie, it would be haunting. The movie is enough to make the viewers shake in fear. The movie portrays Dracula as a wild, pathetic, and powerful creature that causes harm to the general public. The movie was very successful commercially and was able to garner more attention than its original edition.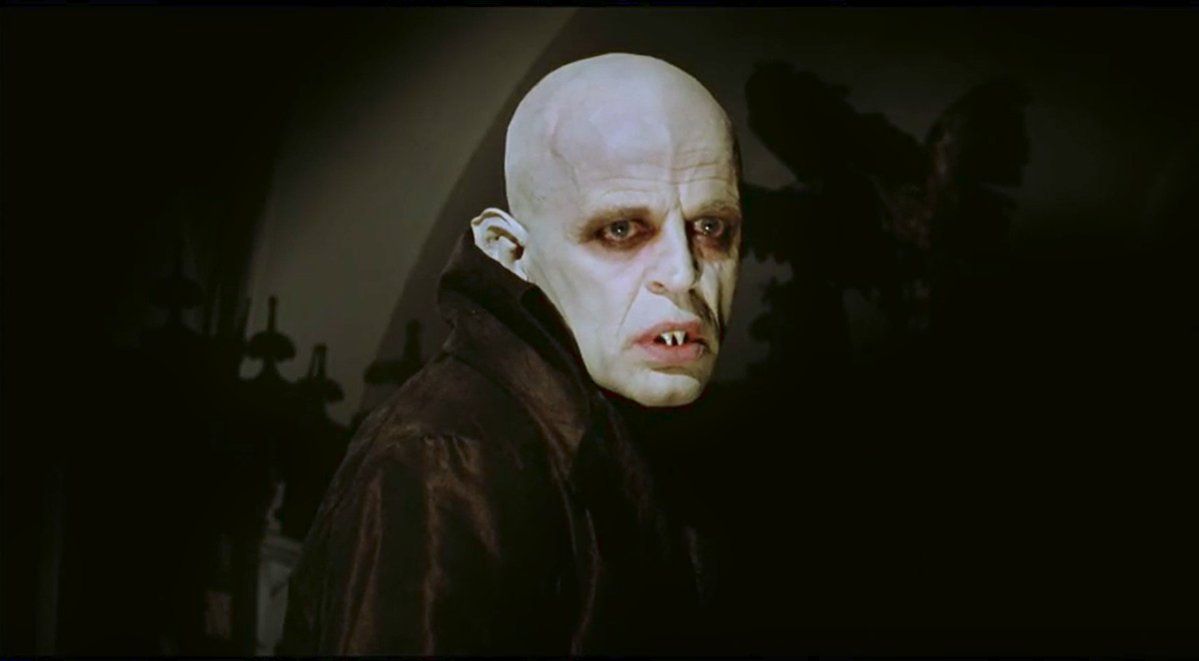 4.Twilight 2008: Released in 2008, Twilight is one of the most popular vampire love stories that has ever been made. The love story between an ordinary teen girl and a vampire starts when a high-school student Bella Swan (Kristen Stewart) moves to Washington state where she meets Edward Cullen (Robert Pattinson), a vampire whose family does not consume the blood of human beings. Bella is not frightened of Edward and indulges in a dangerous romance with him. Edward pulls out jaw-dropping stunts to meet the love of his life. The strong chemistry between a normal human and a vampire has been portrayed beautifully in the movie. In 2009, Twilight became the most purchased DVD in the world. The trouble in paradise occurs when three nomadic vampires- James, Victoria, and Laurent enter the plot with mysterious killings.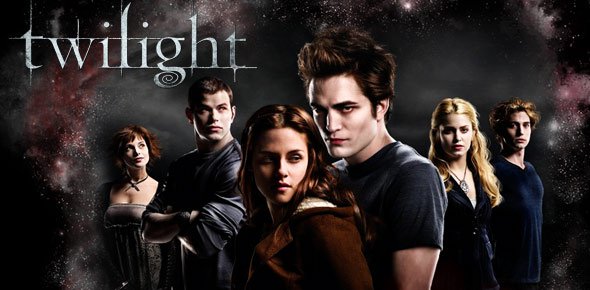 5. Let The Right One In: Released in 2008, Let The Right One In is a perfect amalgamation of a teen love story and the revenge story of a victim of bullying. Directed by Tomas Alfredson, the vampire thriller perfectly displays how haunting vampires can be. It is the story of Oskar, a shy 12-year-old boy living with his divorced mother in Stockholm who comes close to his new neighbor Eli (Lina Leandersson), a mysterious girl with extraordinary powers. Eli discloses here secret to Oskar after which they come closer to each other. Eli comes to know about the bullying faced by Oskar after which she encourages him to stand up for himself. Oskar is initially upset with Eli's vampire secret but he is persuaded by Eli after which he too wants to become like her. This is a must-watch movie for those who love thrillers.