Difficult events in life can make us feel down and unhappy, which might lead to inactivity. But, as life never stops for anyone, we must get back to work. Whether it's a job loss or a break-up, negativity always finds its way in via the slightest cracks. We might need someone to encourage us in order to move forward and keep going. Whether in politics, self-development, life skills, communication skills, self-confidence, positive thinking, leadership skills, or sales skills, India has produced motivational speakers who have inspired and altered audiences with their pep speeches.
Here is a list of top 12 motivational speakers in India:
Sandeep Maheshwari: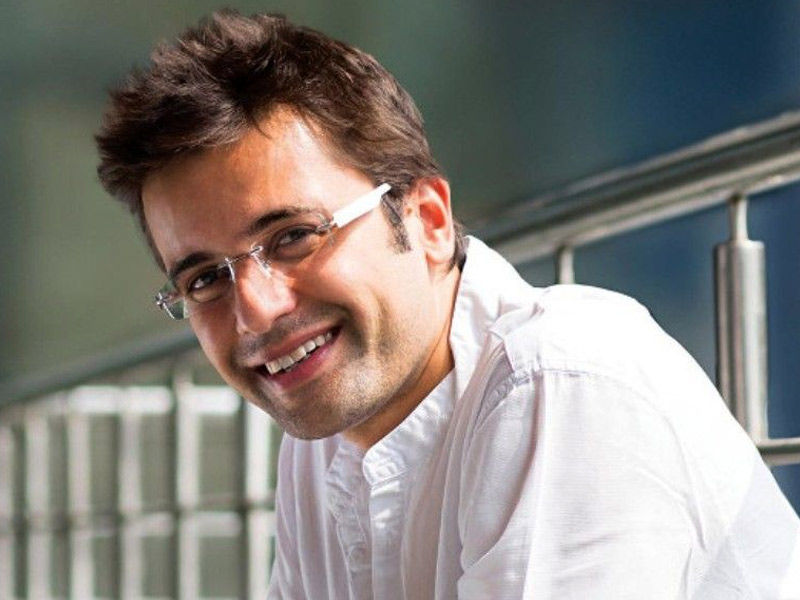 Sandeep Maheshwari is one of millions of people who have fought, failed, and pushed on in the quest for success, happiness, and pleasure. He, like any other middle-class person, had a lot of hazy ambitions and a hazy image of his life's objectives. All he had to cling to was a never-ending learning mentality. Time, as he rowed through ups and downs, taught him the actual meaning of his existence. And, once recognized, he kept resigning from his comfort zone in order to share the secret of his success with the rest of the world.
It was the desire to serve others and do well for society that led him to start "Free Life-Changing Seminars and Sessions" to change people's lives. In addition to being a successful entrepreneur, he is a mentor, role model, and youth icon for millions of people all over the world. Others appreciate him for his wonderful purpose of inspiring people to believe in them and assisting them in creating their lives 'Aasaan' (Easy).
Sadhguru: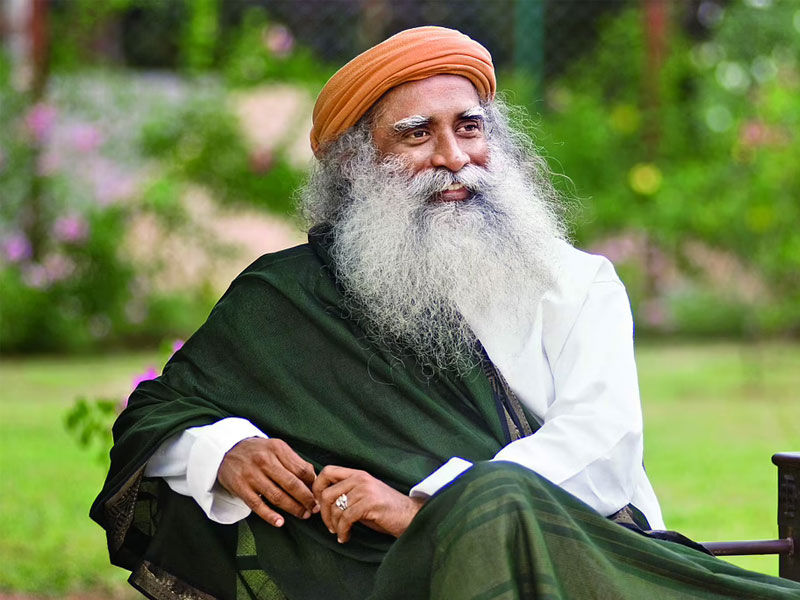 Jaggi Vasudev, widely known as 'Sadhguru,' is an Indian Yogi whose contributions have affected the lives of millions of people. He also founded the 'Isha Foundation,' a non-profit organisation. He is most concerned with yoga, education, and environmental issues. He was awarded the coveted Padma Vibhushan, India's second highest civilian award, after the Bharat Ratna. Faith, religion, health, and spirituality are all topics covered in his writings. He's also appeared on the 'New York Times Best Seller List.'
He is regarded as one of India's top motivational speakers. He is the most followed guru in India, with a global following. As a public speaker, he has addressed the United Nations Millennium World Summit, the House of Lords of the British Parliament, MIT, the International Institute for Management Development, and the World Economic Forum. He was invited to various universities, including Harvard, Columbia, Oxford, and the University of Toronto.
Vivek Bindra: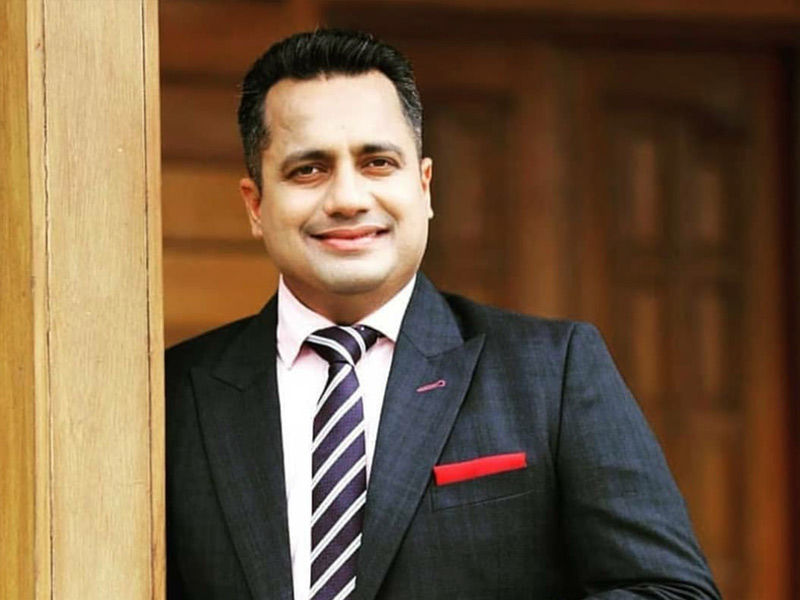 Dr. Vivek Bindra, CEO and founder of Bada Business, is one of the World's Greatest Influencers, an International Motivational Speaker, Corporate Trainer, Leadership Consultant and an Inspirational Business Coach who has set seven Guinness World Records for the biggest webinars on various themes.
Dr. Vivek Bindra's YouTube channel is the World's No. Most Subscribed YouTube Channel in terms of Entrepreneurship & Leadership Development, with more than 17.5 million subscribers and a global audience of more than 10 million, with 120 million content views per month and a daily growth rate of 15-20K. He is a monk-turned-entrepreneur who has received an Honorary Ph.D., Doctor of Philosophy. He is a valued counsel to over 1,500 corporations and continues to inspire millions of people around the country. He has played a key role in giving CEO mentoring to over 100 of the country's top executives.
Dr. Bindra is the author of eleven powerful motivating publications. Through his writings, he provides business skills and training, and he discusses how a person may transform a hobby into a business.
Gaur Gopal Das: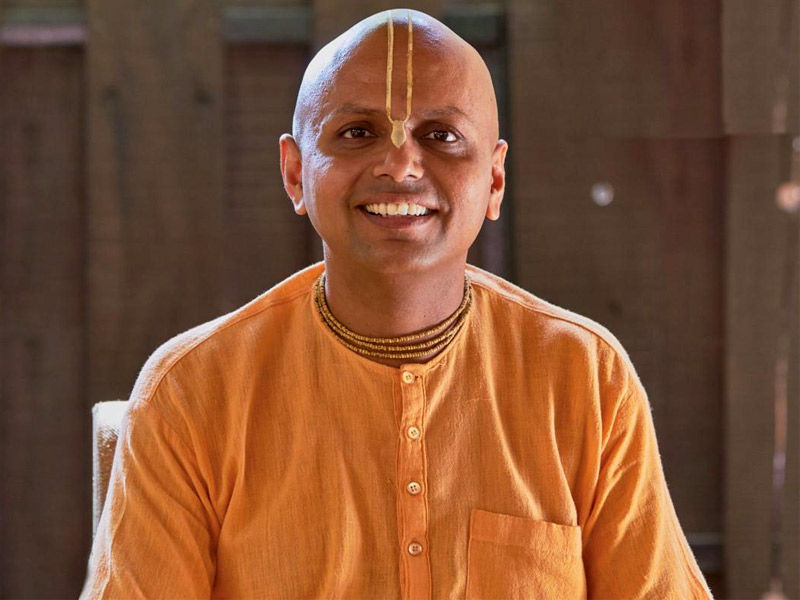 Gaur Gopal Das is a fantastic motivational speaker who belongs to a completely different sector than others. He is profoundly spiritual, courteous, and not at all influenced by urges. MIT, Pune has named this life coach "The Ideal Young Spiritual Guru." He is also a member of "The International Society of Krishna Consciousness (ISKCON)." "Life's Amazing Secrets" is the title of his best-selling book. He has a YouTube channel where he gives his remarks. He gives fantastic stories that are clearly connected to life teachings.
Ujjawal Patni: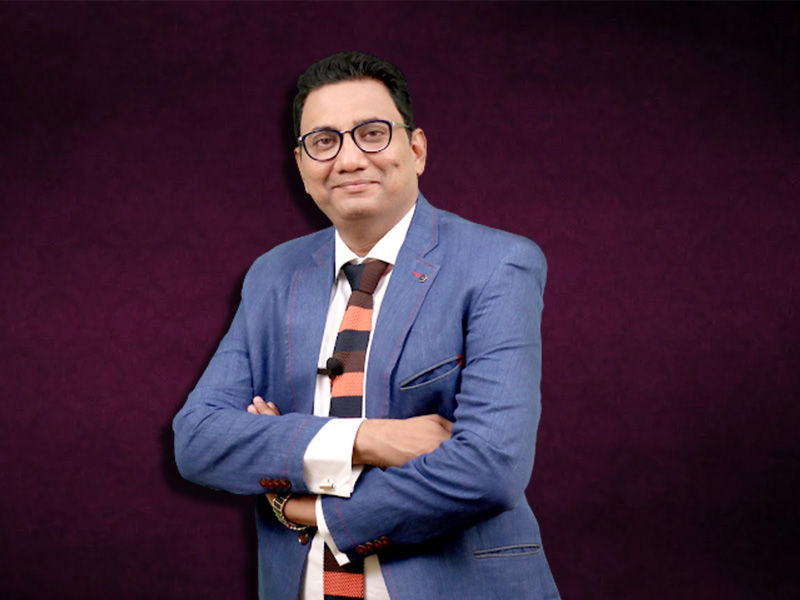 Dr. Ujjwal is a motivational speaker who mostly gives his presentations in Hindi. He has received 15 prominent accolades, including Best Corporate Trainer of India and Kamal Patra, among many others.
His "Ujjwal Patni Show," which focuses on life and business, is seen by over a million Indians each week across 75 countries on YouTube and Facebook.
Priya Kumar: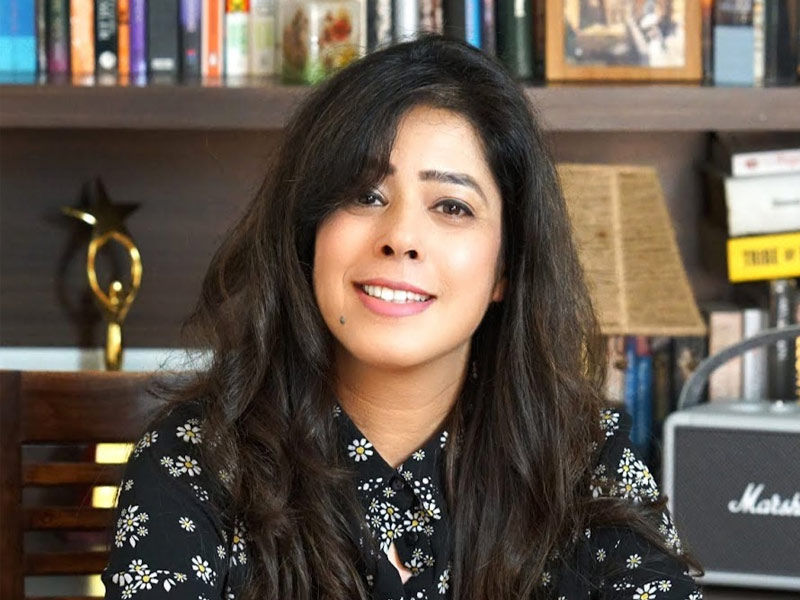 Priya Kumar (born 4 March 1974) is a motivational speaker and writer from India. She has written 12 books, including novels and self-help books. Her works are mostly concerned with inspirational and spiritual topics. In 2010, her novel License to Live was nominated for a Vodafone Crossword Book Award. Her novel "I Will Go with You" (published in 2015) was converted into a web series called The Final Call in 2019, starring Arjun Rampal, Sakshi Tanwar, and Javed Jaffrey.
She began her career as a motivational speaker under the tutelage of Dr. Niranjan Patel. At the age of 24, she became the youngest motivational speaker in India. She has also written 9 novels up to this point. She has already won many hearts with her amusing and one-of-a-kind speaking style.
Sudha Murthy: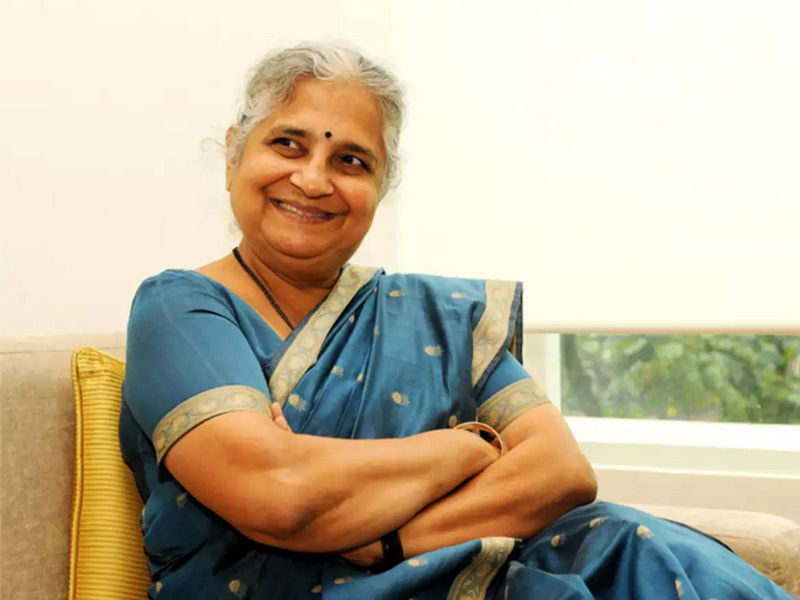 Sudha Murthy's simplicity is the first thing that impresses you about her as a motivational speaker. Despite being the chairman of the Infosys foundation, you will be drawn to her straightforward demeanour, subtle elegance, and genuine smile. She is a well-known novelist who is married to Mr. Narayan Murthy. She symbolizes the notion of simplicity and austerity in her attitude to life, always appealing to people to be compassionate and sensitive to fellow citizens and motivating people with tactics to win and achieve wherever and whenever she is requested to deliver motivational talks.
TS Madaan: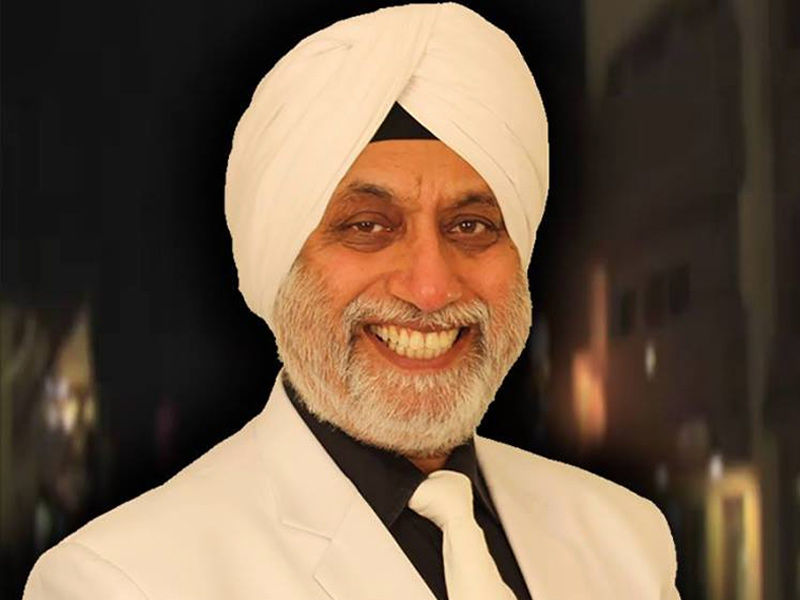 Born in Amritsar, Punjab, to a well-established and educated Punjabi family, his followers find him engaging, polished in his demeanour, and highly knowledgeable. Madaan is a well-known comedian and actor who holds his classes in Hinglish. (This is a blend of Hindi and English.) He specializes in life skills, communication skills, self-confidence, positive thinking, anger management, time management, leadership skills, and sales skills, and has over 39 years of experience in the field of motivational speaking.
His accolades include the Udyog Rattan from IES, the President of India Medal, and Certificates of Excellence in Management and Innovation from both government and non-government organizations.
RamG Vallath: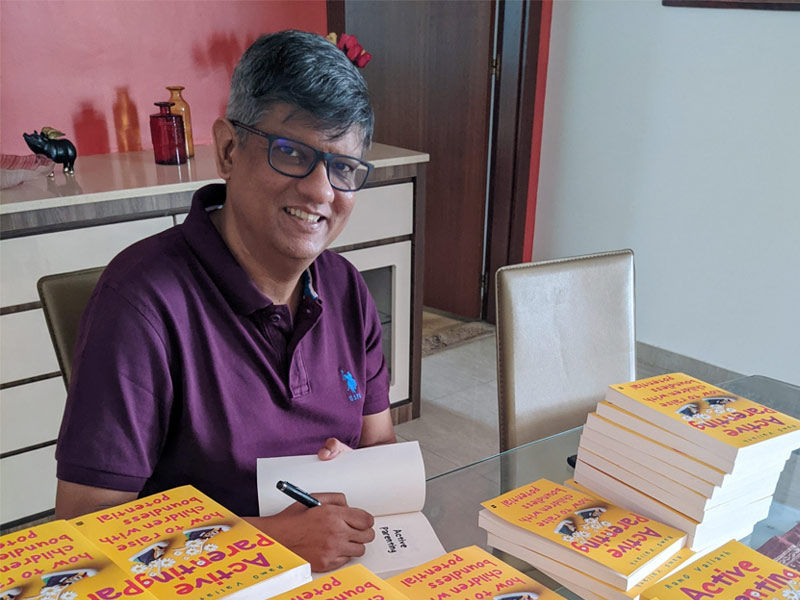 Ramgopal Vallath (aka RamG Vallath) is the most upbeat person he has ever encountered. RamG has had a remarkable life path. He had to work hard to construct his own identity as a guy from low roots. In his early years, he struggled with a fixed mentality until he ultimately discovered the road of development mindset by tapping into his inner compass! RamG's career shot off like a rocket as a result of the instant consequence.
By the age of 34, he had already become the youngest circle head in Indian telecom history, and he eventually went on to become a director in Dell and HP. And, when life struck him down with a crippling autoimmune illness, it was his development mentality that came to his rescue once more, guiding him to a little-known scientific study that helped him improve his health.
The strength of this innovative thinking process has also allowed him to remake his life as a best-selling author (of a funny yet encouraging autobiography titled "From Ouch to Oops"), motivational speaker, business cofounder, and science editor. RamG is one of the most competent people to assist in the development of a growth mindset through real-life experiences.
Ankur Warikoo: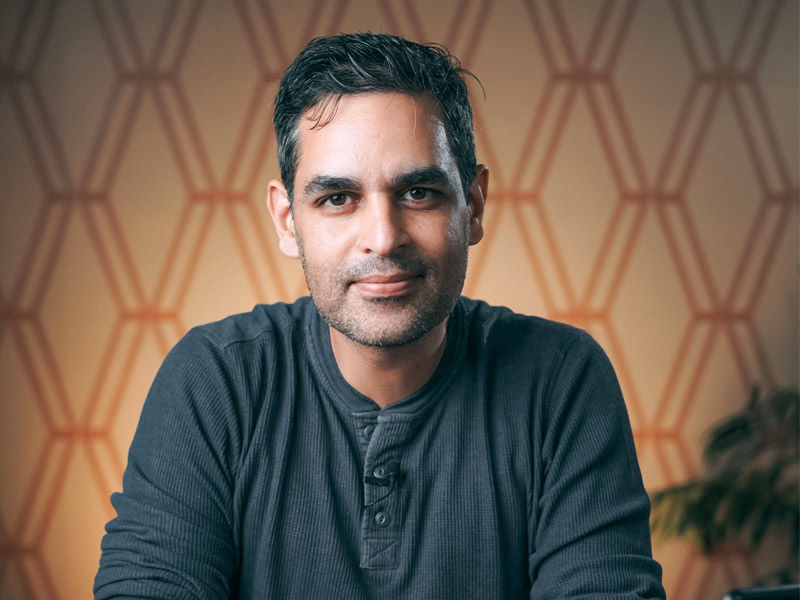 Nearbuy.com's CEO and co-founder, Ankur Warikoo, is India's leading discovery and transaction platform. Ankur's incredible path demonstrates his entrepreneurial energy and unwavering devotion. From aspirant physicist and astronaut to management consultant and serial entrepreneur, he has been there and done that! Listed as one of Forbes India's 40 Under 40. He is an active inspirational speaker who speaks in front of an audience at least once a week.
In addition, his LinkedIn page has become a virtual sensation! It's a virtual bouquet of touching posts and thought-provoking films. His ability to use vulnerability to connect with an audience demonstrates his leadership abilities.
Shalini Saraswaathi: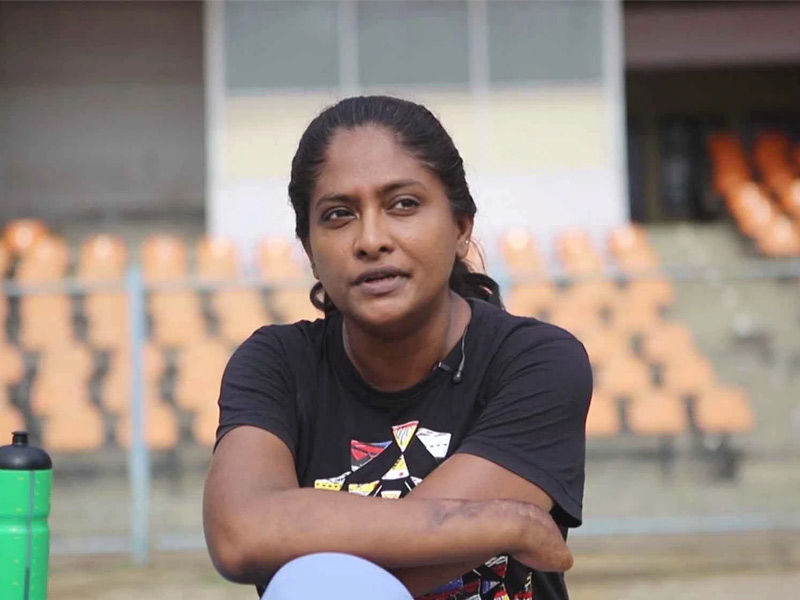 Shalini, a brave-hearted quad amputee blade runner and motivational speaker, lost both legs and hands to a rare bacterial illness and has fought all odds to become an ambitious prize-winning athlete. She attempted to regain her footing with the assistance of prosthetic legs, and after battling through it all, Shalini was able to walk for the first time in December 2014. Shalini began training at a local sports centre in Bengaluru under coach BP Aiyappa shortly after resuming her first few steps.
She has subsequently run many marathons and likes running as a recreational pastime. Shalini utilises her harrowing road to recovery to inspire and uplift others. She exhorts the listeners to go deep inside themselves to uncover their inner strength. She exemplifies the seemingly unattainable things that mere discipline and drive can accomplish!
Naina Kidwai: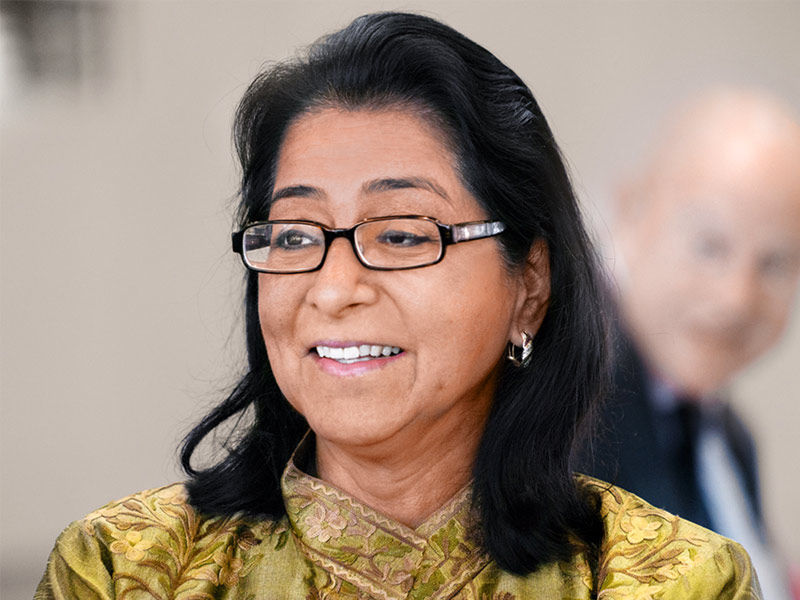 Naina is the Chairman of Max Financial Services and Advent Private Equity, and is one of India's most prominent Indian women CEOs. She was also the previous CEO of HSBC, India. She is a Chartered Accountant by profession and hails from a family of top achievers. She, on the other hand, has a long list of firsts to her credit! She was the first Indian woman to receive an MBA from Harvard in 1982. She went on to become one of the first three women to be chosen as an articled clerk by the business, now known as PwC in 1977, when she was studying chartered accounting.
She is also the first woman to lead a foreign bank in India. She went on to become the Federation of Indian Chambers of Commerce and Industry's first female president, adding another incredible feather to her crown. She now devotes her time to causes near to her heart, such as the environment, sanitation, access to water, and women's empowerment, to mention a few.