Utilitarianism was created to answer what we should do morally and why. Its core premise is that we should do everything we can to improve the well-being of everyone. It is exceptionally rigorous in comparison to other ethical theories, and it may instruct us to make significant adjustments in how we live our lives. Perhaps more than any other ethical theory, it has sparked a heated intellectual dispute amongst its supporters and detractors.
We frequently rely on our intuition to make moral decisions in everyday life. If you question yourself whether it is immoral to eat meat, lie to a friend, or buy sweatshop items, you most likely have a strong gut moral opinion on the subject. However, there are drawbacks to relying just on our moral intuition.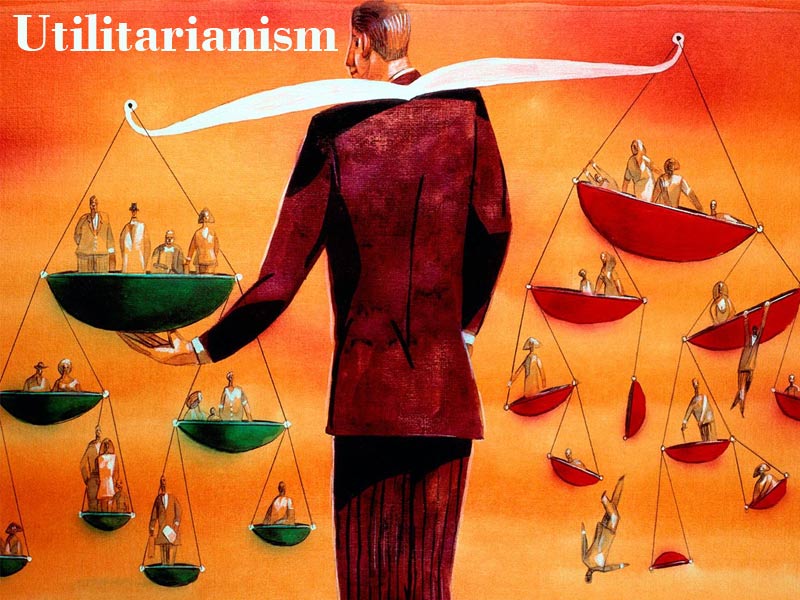 People used to believe things that we now consider morally repugnant. It was once widely assumed in Western nations that people of color and women have fewer rights than white men; that homosexuality is bad; and that owning slaves was permitted. These moral intuitions are now widely regarded as erroneous.
This historical track record offers us reason to be concerned that we may be unintentionally accountable for major, large-scale crimes in the present period. It would be a very fortunate accident if the current generation was the first to have fully moral intuitions.
Furthermore, people have opposing moral intuitions, and we need a mechanism to reconcile these differences. Moral philosophy's objective is to reflect on our competing moral intuitions and construct a theory that will tell us whether behaviors are right or wrong and why. It will then help us recognize which of today's moral judgments are incorrect, allowing us to make moral progress and act more ethically.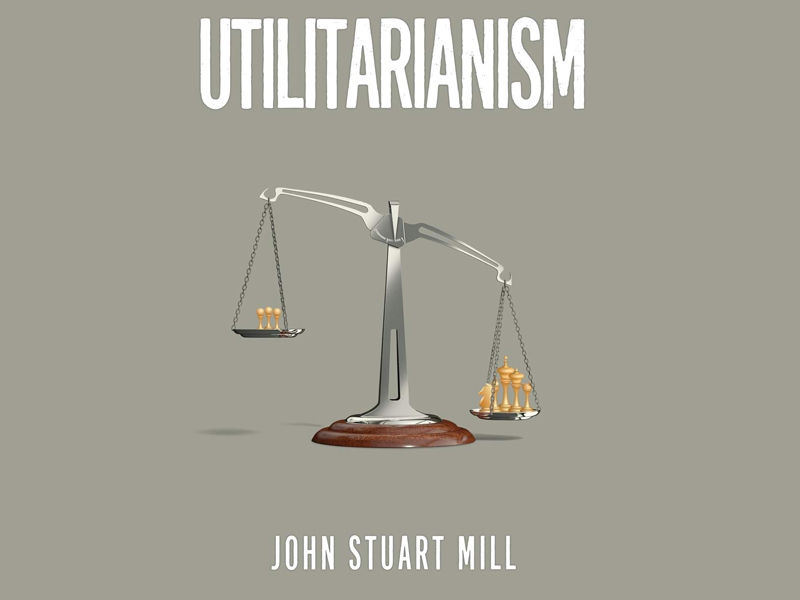 Utilitarianism is one of the most prominent and influential attempts to develop such a philosophy. Utilitarianism was developed by the philosophers Jeremy Bentham and John Stuart Mill, who drew on ancient Greek principles. Their utilitarian views have been hotly debated since they were first expressed. They have had a substantial impact on economics and public affairs. 
Utilitarianism is the belief that one should promote just the total of well-being morally. 
The four defining characteristics of all utilitarian ethical systems are as follows:
Consequentialism

 is the belief that it is morally necessary to favor only desirable results. 

Welfarism

 believes that the value of an outcome is determined only by the welfare (also known as well-being) of persons. 

Impartiality

 is the belief that an individual's identity has no bearing on the merit of an outcome. Utilitarians believe that the interests of all individuals must be given equal weight. 

Aggregation

 is the belief that the value of the world is the sum of its parts, with these pieces being local phenomena such as experiences, lives, or cultures.
Utilitarianism's opponents are ideas that deny one or more of the four principles listed above. For example, they may believe that activities are essentially right or bad regardless of their consequences, that some results are beneficial even if they do not benefit any individual, or that morality allows us to be biased toward our friends and relatives.
Practical Ethics and Utilitarianism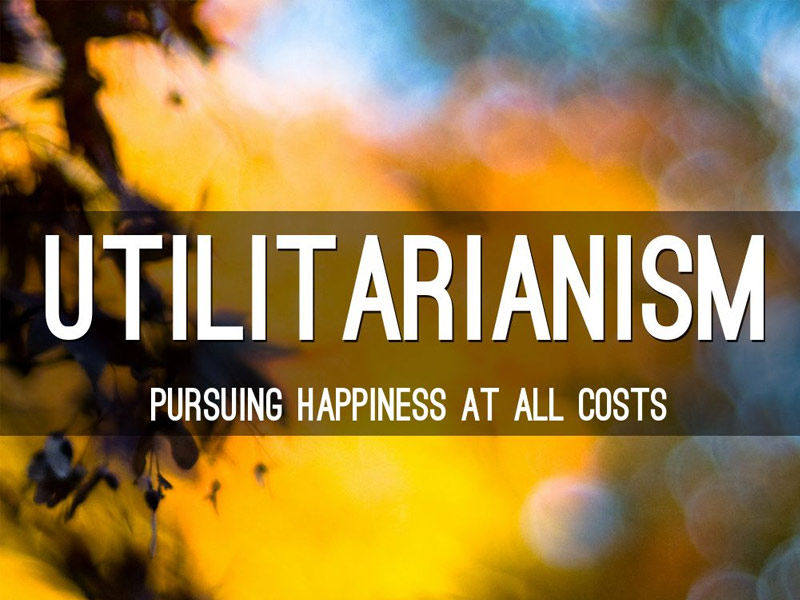 Utilitarianism is a difficult ethical philosophy that may necessitate significant changes in our behavior. According to utilitarianism, we should prioritize assisting others in our life. When it comes to aiding others, we should endeavor to use our resources as impartially as possible. 
According to utilitarianism, we should extend our moral concern to all sentient creatures, including individuals capable of experiencing good or negative conscious states. On this basis, utilitarians may consider it a priority to assist society in expanding its moral circle of concern. For example, we might aim to urge people to aid not only those in their own country but also those on the other side of the world; not just those of their species, but all sentient animals; and not just people who are currently alive, but anyone whose lives they can touch. 
Utilitarianism often supports commonsense prohibitions despite its fundamentally different approach to ethics than commonsense morality. A utilitarian's optimal course of action is to do as much good as possible while still operating by ordinary moral values such as integrity, trustworthiness, law-abidingness, and fairness.
Utilitarianism in Action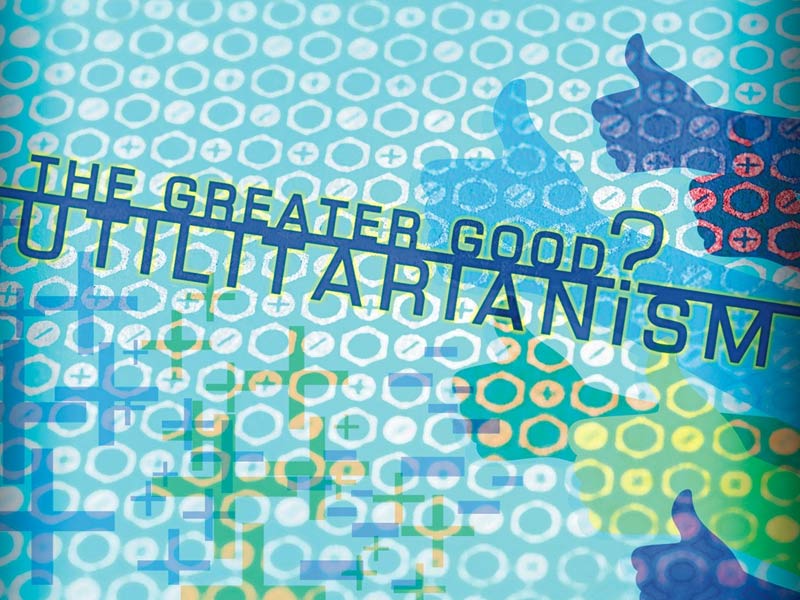 There are numerous challenges today, some of which are enormous in scope. Unfortunately, our resources are limited. Thus we cannot fix all of the world's problems at once as individuals or as a global civilization. It means we must select how to allocate our limited resources. Not all methods of assisting others are equally effective.
According to utilitarianism, we should carefully choose which moral problems to work on and how to work on them based on where we can do the most good. It entails critically considering how we might best spend our time and money to serve others. Again, utilitarianism asks us to consider the well-being of all persons, regardless of their circumstances.
Arguments in Favor of Utilitarianism 
Nobody can demonstrate that utilitarianism is the best moral theory, and nobody can establish that for any of utilitarianism's opponents. We can weigh the arguments for and against all feasible ethical theories, eventually arriving at an all-things-considered decision on which is most convincing. In what follows, we will provide a brief overview of three utilitarian arguments.
Utilitarianism's Detractors 
Many critics have identified numerous concerns to utilitarianism, to which proponents of the theory have responded. 
Frequently, critics claim that utilitarianism contradicts our ordinary moral intuitions. For example, utilitarianism holds that we should treat distant strangers with the same moral regard as our friends and relatives. Many people would find this incredibly counterintuitive.
Utilitarian philosophers frequently answer such worries by claiming that many of our moral intuitions, including our counter-utilitarian intuitions, are profoundly flawed. As a result, they are willing to significantly change those moral intuitions in light of theoretical considerations. They argue that, while intuitions regarding specific circumstances should be given some weight in our moral deliberations, if all else is equal, a moral theory is more plausible if it fits better with our intuitions—they are only one component of a moral theory's evaluation.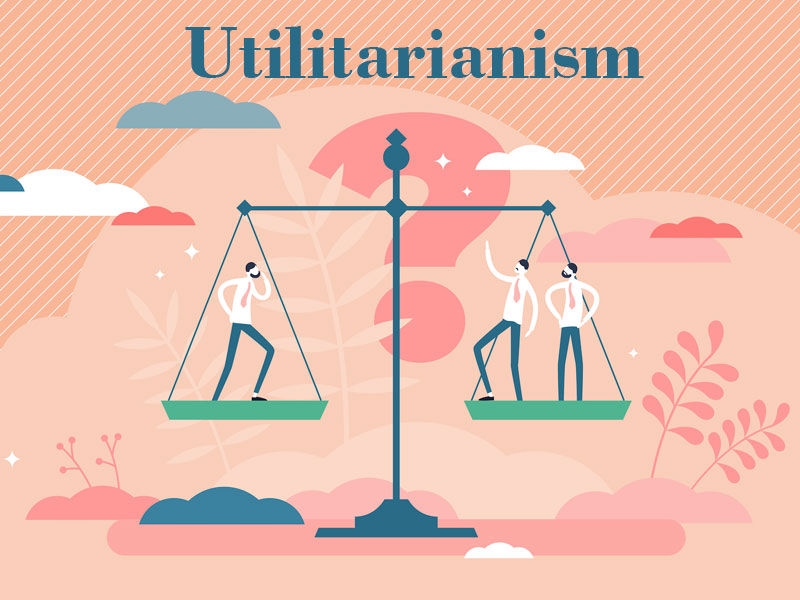 Conclusion 
What matters most to utilitarianism is achieving the finest possible outcomes for the world. This entails enhancing the well-being of all people, regardless of gender, race, species, or geographical or temporal position. Against this backdrop, utilitarianism's three primary concerns are assisting the global poor, improving farmed animal welfare, and ensuring that the future goes well in the long run. Furthermore, utilitarianism is exceptionally demanding: it may necessitate that we devote our lives to benefitting others.
The four elements of utilitarianism are consequentialism, welfarism, impartiality, and aggregations. Classical utilitarianism is the original and most influential version of utilitarianism, which includes two additional characteristics: hedonism and totalism. Hedonism believes that enjoyment and suffering are the sole sources of happiness and misery. The complete perspective considers one outcome to be superior to another if and only if it contains a bigger total of well-being.
Utilitarian ethics has a centuries-long philosophical heritage that has sparked numerous heated arguments among moral philosophers. On the one hand, utilitarian critics criticize the idea of ignoring moral rights and being unduly demanding, among other things. On the other hand, advocates of utilitarianism have claimed that the theory possesses appealing theoretical virtues such as avoiding status quo bias and providing a persuasive account of what truly matters.
Furthermore, they argue that if we had to make decisions on the form of society behind a veil of ignorance, it would be rational for everyone to base their decisions on utilitarian principles.