According to a recent study by Slack and the research firm Qualtrics, Asian/indian workers are adept at making themselves appear busy at work.
The worldwide survey found that employees in Asian nations, including India, Japan, and Singapore, spend more time on "performative work" than those in other nations. The study collected data from more than 18,000 desk workers, including CEOs.  
Performative labor, sometimes known as "productivity theatre," is characterized as "appearing to look busy" rather than being productive, and it seems to be particularly common among employees in India.
According to Slack statistics, Singaporeans spend the most time (35%), followed by Japan (37%) and Indians (43%), in performative work.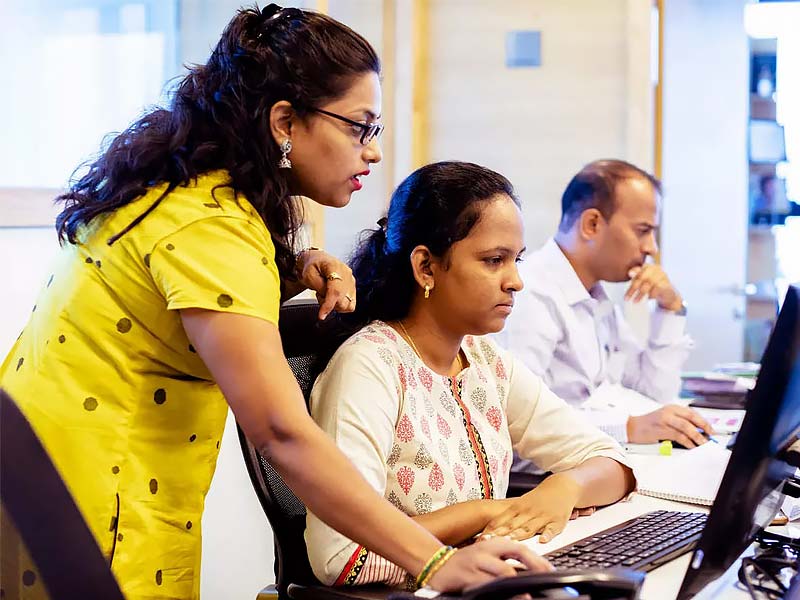 South Korean employees are more productive than their Asian counterparts, with just 28% of them claiming to be busy, which is equal to the US and lower than the UK (30%).
Slack's technology evangelist for the future of work, Derek Laney, cites employees who spend "a lot of time in meetings where 'teams present achievements' rather than making decisions or addressing issues" as instances of performative workers.
Tech evangelist for Slack Derek Laney thinks that leadership productivity goals are likely a factor in why employees appear to be busy.
The greater productivity levels in South Korea are interestingly supported by OECD data.
Japan's productivity improvements were substantially lower, gaining just 8.7% over the same period, whereas South Korea's productivity, as measured in GDP per hour worked, surged by more than 28%. South Korea was one of the top nations studied.  
Why do employees think it's necessary to look busy?
The reasons why workers look busy are "likely influenced" by how managers assess productivity, according to Laney.
bosses generally measure productivity primarily on visible activity rather than the attainment of results; this discrepancy "leads to wasted effort where employees try to show up well in front of their leaders," claims Laney.
The top method used by executives to gauge productivity is visibility and activity, such as the amount of time spent online, emails written, or phone calls made, according to the survey.