The disillusionment of millennial women is possibly the most fascinating (and enjoyable) new micro-genre of movies birthed by the pandemic. You've probably seen some of its best examples — The Worst Person in the World, Zero F**ks Given, Anas in Love — as well as some of its worst, which typically involve anything that Sally Rooney ponders. 
Consider it the inevitable evolution of a comparable wave of 2000s cinema in which (mainly white) man-children waited for bright young ladies to enter their life and give them the push they so urgently needed. But without the engrained arrogance of Imtiaz Ali and Ayan Mukerji's flicks.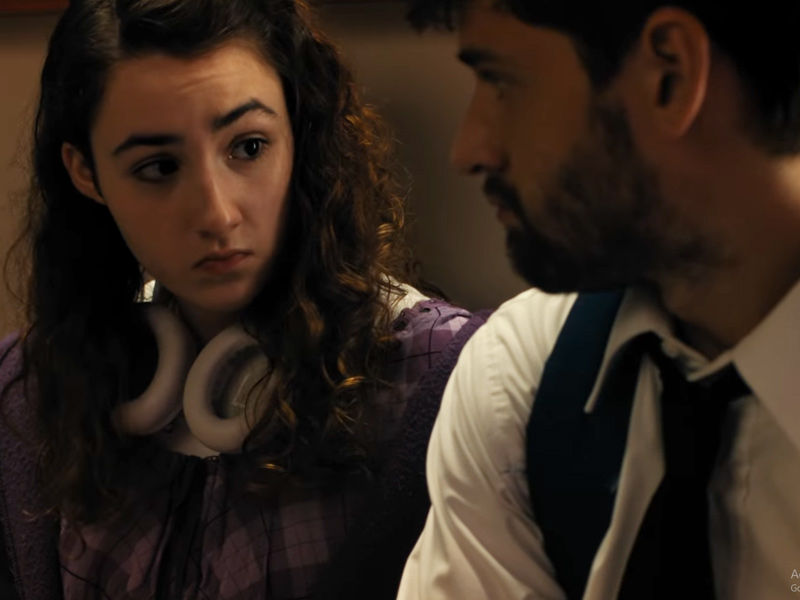 Garden State is one of the more notable titles to have emerged from that period, not because it accomplished anything novel with the format (like telling a woman's narrative from a woman's perspective), but because it featured a proto-Manic Pixie Dream Girl before the phrase had even been defined.
This week's Cha Cha Real Smooth, like Garden State, is set in New Jersey. And it reflects the much-needed cultural transformation that has occurred in recent decades. Guess what? The female characters now have fully fleshed-out lives of their own, and they no longer exist solely to serve the narrative of the male characters.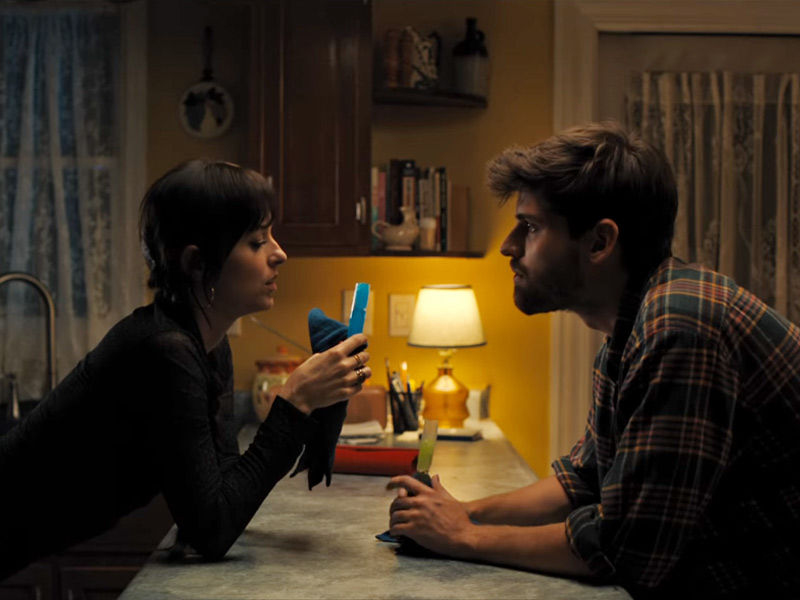 Cha Cha Real Smooth is an achingly sad, laugh-out-loud humorous comedy that confirms wunderkind director Cooper Raiff as one of the most fascinating new filmmakers around; he's contemporary Hollywood's equivalent to Kantemir Balagov and Xavier Dolan.
Raiff is only 25 years old, yet he already has two genuinely fantastic festival successes under his belt. S#!%house, his debut feature, was a low-key collegiate romance modeled by the early films of Richard Linklater, who was also in his twenties when he released Slacker. Raiff's Dazed and Confused is Cha Cha Real Smooth—not in terms of structure or style, but terms of themes and creative progress.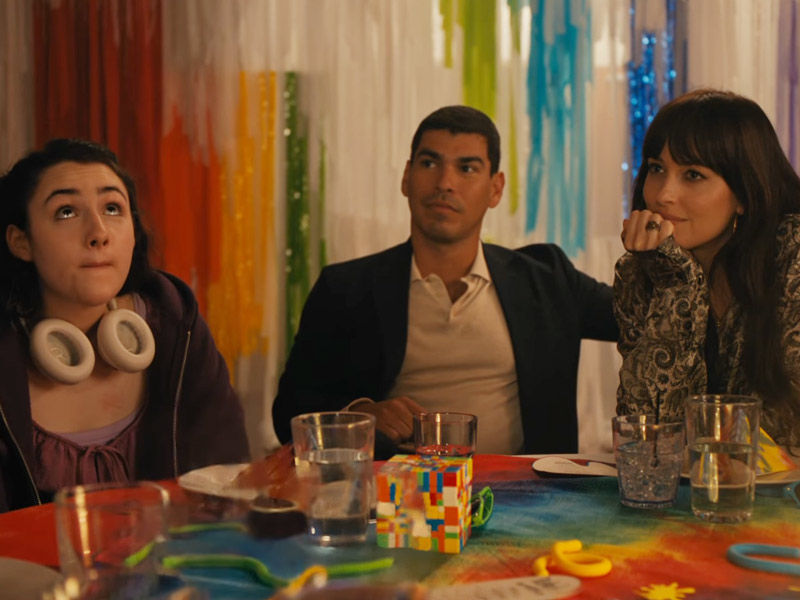 This is an unusually confident film for any filmmaker, but especially for someone so young. Most individuals his age are likely stuck in jobs like the one that Raiff's character Andrew tolerates in the film. Andrew works the counter at Meat Sticks, a fast food restaurant, where his days are dominated by extended stretches of monotony interspersed by the occasional angry customer. When a group of middle-aged Jewish women approaches him at a bar/bat mitzvah, he recognizes an exit strategy. They make him an offer: while he decides what to do with his life, he can serve as a party starter at the other bar/bat mitzvahs planned for the summer.
Andrew has moved back in with his mom (played by a vulnerable Leslie Mann), her husband Gary (a scene-stealing Brad Garrett), and his brother David, having recently graduated from college and harboring delusions about saving enough money to travel to Europe for a girlfriend who will most likely never return (Evan Assante). He's sociable, outgoing, and frequently walks the edge between endearing and irritating.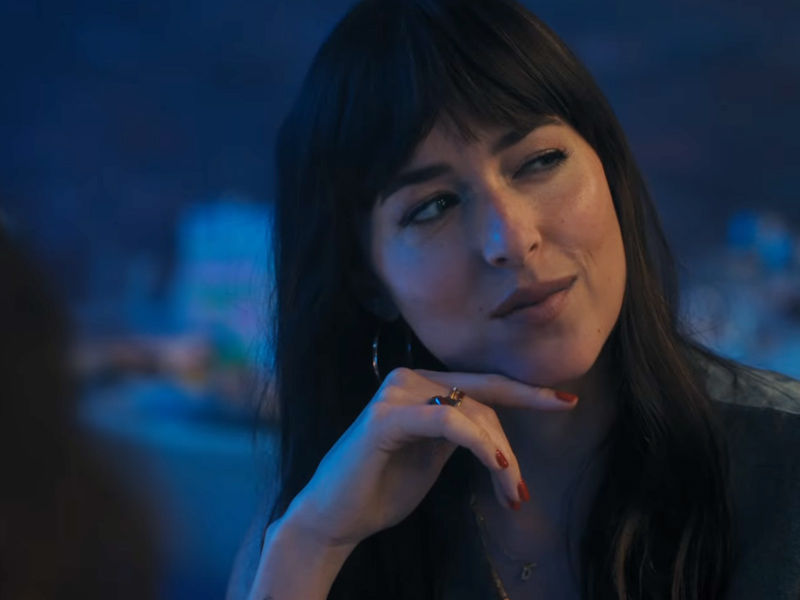 But there's a sense that Andrew has been so focused on the present that he hasn't considered the next one, or the one after that. Raiff, who is as good an actor as he is a filmmaker, portrays Andrew as a genuinely decent guy. Some could say it's almost too pleasant.
He kicks a spot of grass out of fury at one point, has a moment of self-awareness, and then pats the damaged patch back into place. But Andrew's niceness isn't limited to the flora, and he's not as one-dimensional as I've probably made him out to be. After an accidental meeting with Domino, a young mother of an autistic teen, at one of his bar/bat mitzvah concerts, he has the chance to present the finest version of himself.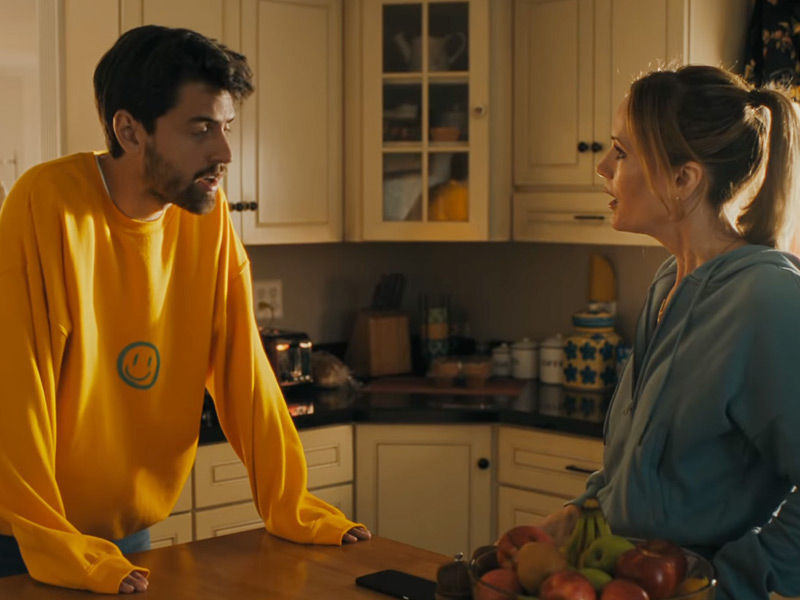 Domino, the post-pandemic world's counterpart to the Manic Pixie Dream Girl cliché, is played by Dakota Johnson in yet another remarkable performance following her beautiful portrayal in last year's The Lost Daughter.
Her eyes no longer twinkle with youth; her smile is as sad as a fading sunset, and an aura of melancholy surrounds her like a ghost on its last day among the living. Domino, with his toothy grin, scraggly demeanor, and glass-half-full mentality, is the ideal counterbalance for Andrew.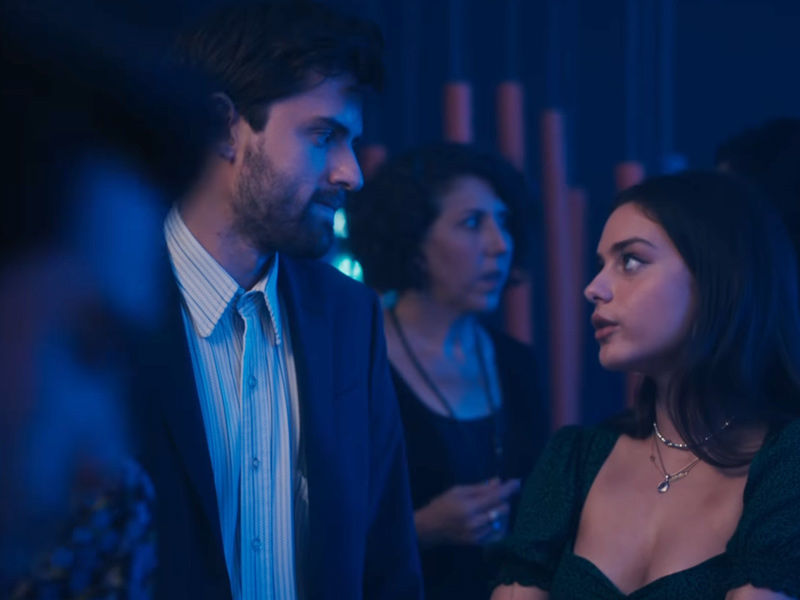 But, most importantly, she does not exist to serve him. Even though Andrew is considered the protagonist, Raiff subverts gender stereotypes by giving Domino a fascinating character journey.
And what a character she is: attractive yet distant, cryptic yet eloquent; the type of person who would save you from a house fire and then never speak to you again. Raiff/Andrew, on the other hand, never treats her like a red flag. Instead, he pours every ounce of empathy he has into comprehending her. There's a lot to unpack here.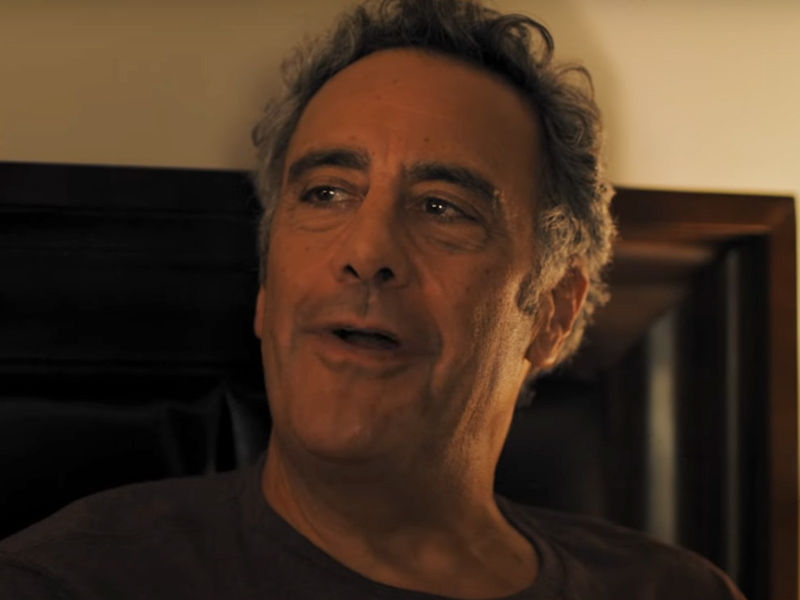 Cha Cha Real Smooth depicts mental health delicately, not only through Domino's daughter Lola and how tenderly the film navigates her situations, but also through Andrew's mother, who is bipolar, and Domino herself. In the film's best scene—the most romantic stretch of cinema you're likely to witness this year—she admits to Andrew that she was depressed as a child. "How does it feel?" asks Andrew, a little too bluntly. Her response will rock you to your core.
As well this film is unquestionably one of the greatest of the year. It's certainly too soon to make such a big prediction. Still, Cha Cha Good Smooth has a real chance of being Apple's second major candidate at the Academy Awards, following fellow Sundance blockbuster CODA.