Rian Johnson once told me that he appreciated the "somewhat meta-discussion it opens between you and the audience" – the way that a shared set of ground rules may be accepted and then broken – while describing his thrillingly playful attitude toward genre film. That's been a hallmark of Johnson's work since his low-budget debut picture, Brick (2005), which translated a dark, 1940s noir tale to the cheerful environs of a modern California high school, with notable effects.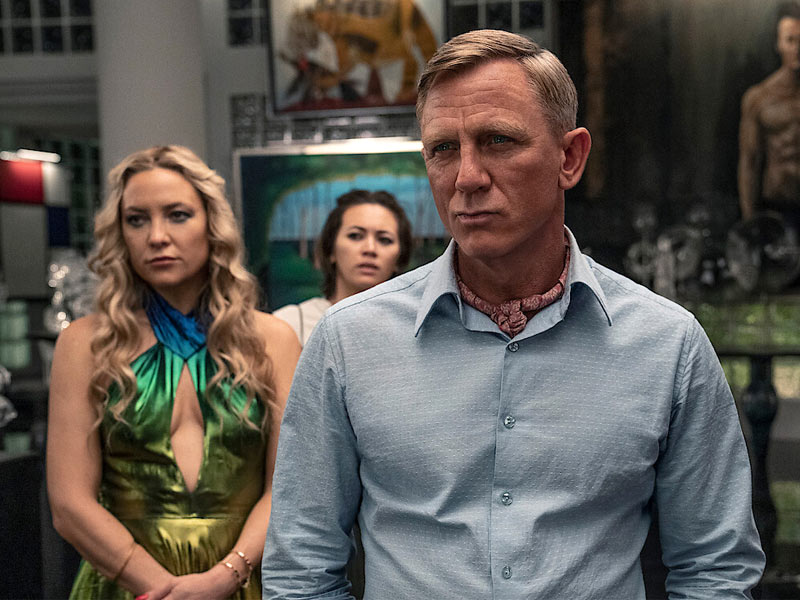 In 2012's Looper, he transformed a time-travel adventure into a dismal reflection on the repercussions of using violence to solve issues. More recently, his 2017 Star Wars film, The Last Jedi, enraged some die-hard fans who didn't believe the series' ever-evolving mythos should be debated.
Johnson returns to his origins in Knives Out, a brilliantly hilarious tribute to the Agatha Christie whodunnits he enjoyed as a boy, as well as the "cheekily self-aware" cinematic versions in which Peter Ustinov would guide an all-star ensemble through a complex murder investigation.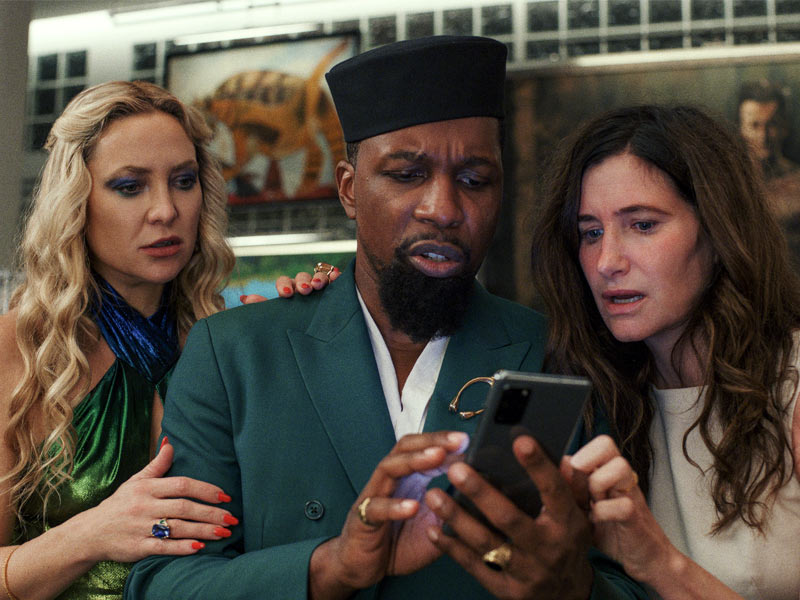 The backdrop is a gothic mansion in modern-day New England, where mystery novelist Harlan Thrombey (Christopher Plummer) just celebrated his 85th birthday by dying dramatically in his attic study. It appears to be a suicide, but might one of Harlan's differently leechy family members (assailed as a group of "self-made overachievers") have sliced his throat? After all, the old guy had spent the evening making amends and "cleaning house"…
Knives Out still have a pulsating human heart into which daggers are frequently thrust! 
Perhaps Ransom (Chris Evans, oozing privilege) did it; he has overheard bickering with his grandfather that night. Or what about Walt (Michael Shannon, acting against type), whose publishing wealth was dependent on his father's waning favor? Then there's son-in-law Richard (Don Johnson), a Trumpian nightmare with a wandering eye, and widowed lifestyle expert Joni (Toni Collette, channeling a goopy Gwyneth Paltrow), all of whom have a vendetta.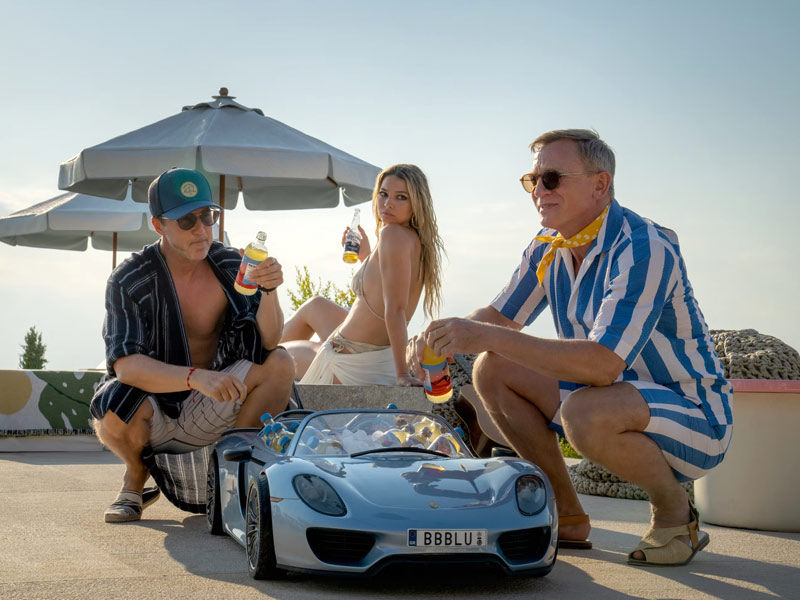 Only Harlan's nurse and carer Marta (Ana de Armas) appears to be immune to suspicion since she has a "regurgitative response to mistruths" that causes her to vomit when she lies. Linda, the eldest daughter (Jamie Lee Curtis at her finest), can't stop "thinking about Dad's games" and "waiting for the big revelation…" 
Helping to discern the nature of Harlan's "manner of death" is gentleman investigator Benoit Blanc, a cigar-smoking, coin-flipping invader portrayed with an absurd southern US accent (Ransom nicknames him the "CSI-KFC") by Daniel Craig. Blanc defines himself as a "passive spectator of the reality," yet his presence at this gathering is surrounded by intrigue. Who employed him? And for what?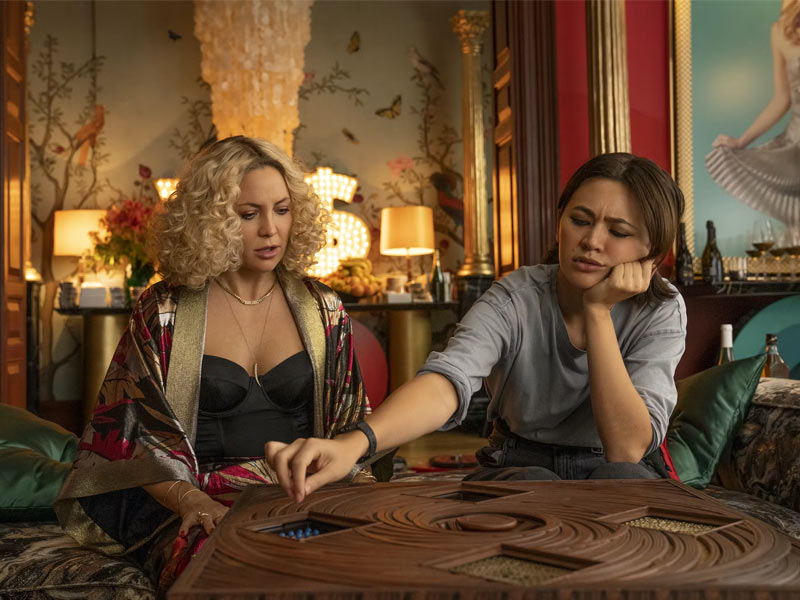 Everything is set up and stealthily signaled in the initial minutes of the drama, as with the finest whodunnits, but those early indications become apparent only on second viewing. There's a lot of fun to be had watching Johnson wind the coiled springs of his steel-trap story, but none of it would bite if we didn't care about the characters, who stay just on the wrong side of caricature. Knives Out preserve a throbbing human heart into which daggers are constantly thrust, thanks to wittily verbose writing that offers more laugh-out-loud lines than most of the year's supposed comedies.
Witness Linda provides a bitter reminder that all of this fascinating mystery is taking place in the aftermath of a family tragedy, with Curtis' imperious portrayal embodying the film's trademark blend of the arch and the compassionate.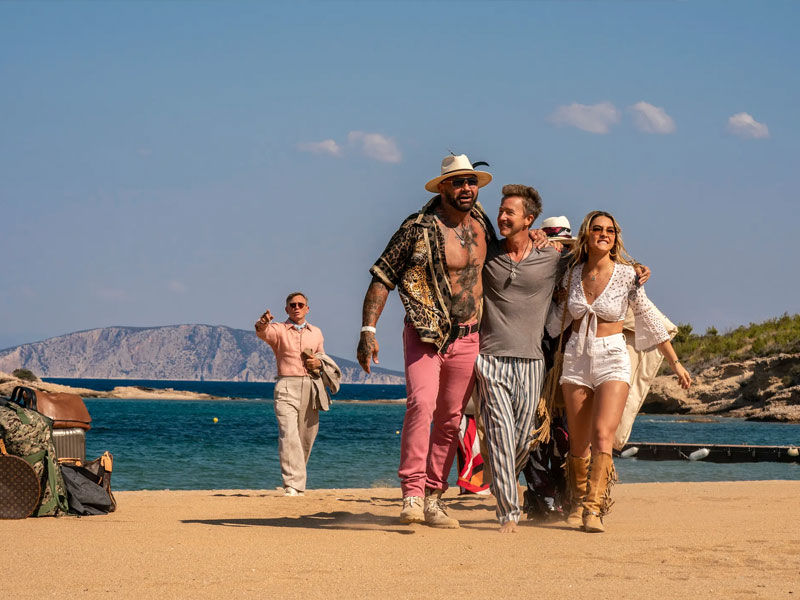 There is also a heavy element of societal satire, like in Christie's novels. Despite being assured repeatedly that she is "part of the family," Marta was not invited to Harlan's burial, causing more than one affluent suspect to privately insists: "I think you should have been there, but I was overridden." It's also worth noting that the oft-mocked Blanc remains a fish out of water in this secluded setting, creating a clownish veneer that confuses the unwary from his more serious goal. 
All of this takes place in a mansion that has been properly compared to a big Cluedo board (kudos to production designer David Crank), complete with trick windows and creaking staircases, all of which are easily overheard by clock-watching light sleepers.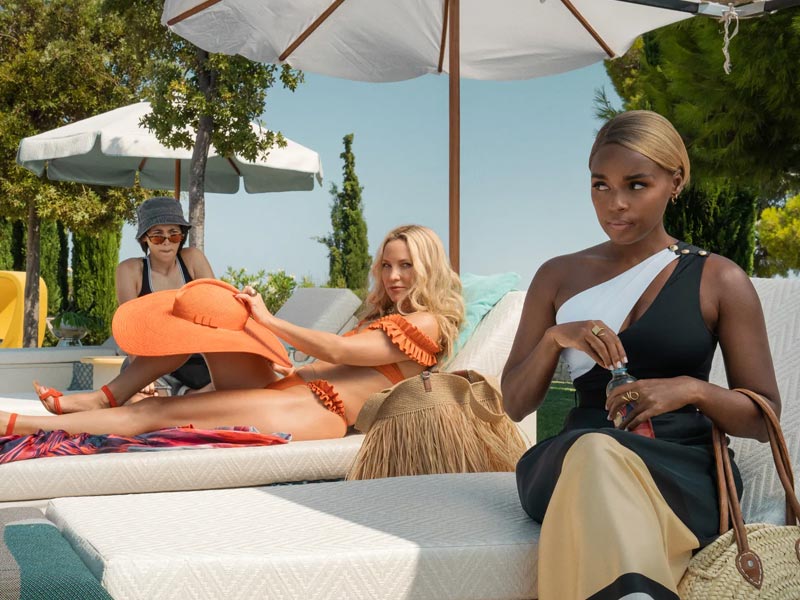 Steve Yedlin's cameras prowl about its rooms with sneaky zeal, slithering around characters and pressing in on their faces – examining them with close-up suspicion from below or keeping an objective distance from above. As voiceovers form a dynamic interaction across distant historical eras, editor Bob Ducsay intercuts between past and present. 
Nathan Johnson's terrifically ripe soundtrack is the icing on the cake, as sharp and spiraling as the theatrical crown of knives that hangs behind important interrogation sequences, pointing and poking accusingly as we wait for the sword of Damocles to fall.