On the surface, Kaleidoscope appears to be a simple, if typical, robbery narrative. It covers all of the expected beats: the revenge-filled history, the complicated process of assembling a team and devising a strategy, and the thrill of seeing that plan come to fruition. And, because Kaleidoscope's plot covers around 25 years, you get plenty of all of those elements in its eight episodes. But it isn't what makes the program compelling.
Kaleidoscope is also an intriguing experiment, an attempt to portray the type of drama that most viewers are accustomed to — but constructed so that you may watch episodes in any sequence. It works well as a nonlinear plot, but as an entertaining criminal caper, Kaleidoscope falls short.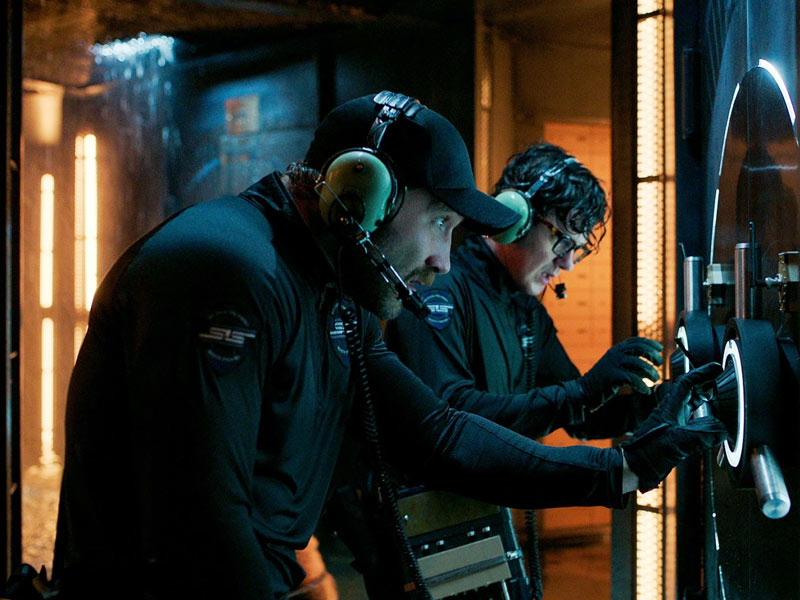 The plot revolves around Leo (Giancarlo Esposito), a career crook who devises a scheme to steal $7 billion in bonds from a seemingly impregnable vault in New York. To do this, he assembles a seven-person expert team (meaning the reward is split evenly into an even $1 billion apiece) to steal the money as part of a long-running vengeance plot. Because the program spans so much time, you get to see Leo and the rest of the gang — which includes everyone from a hot-headed safecracker (Jai Courtney) to a scientist who enjoys experimenting with new concoctions (Rosaline Elbay) — at different periods in their life.
However, how you approach that tale is entirely up to you. In the end, you're supposed to watch a specific episode that chronicles the actual events of the theft. However, the remaining episodes can be viewed in any sequence. I started out chronologically, following Leo as a young jewel thief and then as he grows in jail. Then I decided to skip around a little, seeing the preparations for the theft, then the day after it happened, and finally the day before. Then I launched into the conclusion.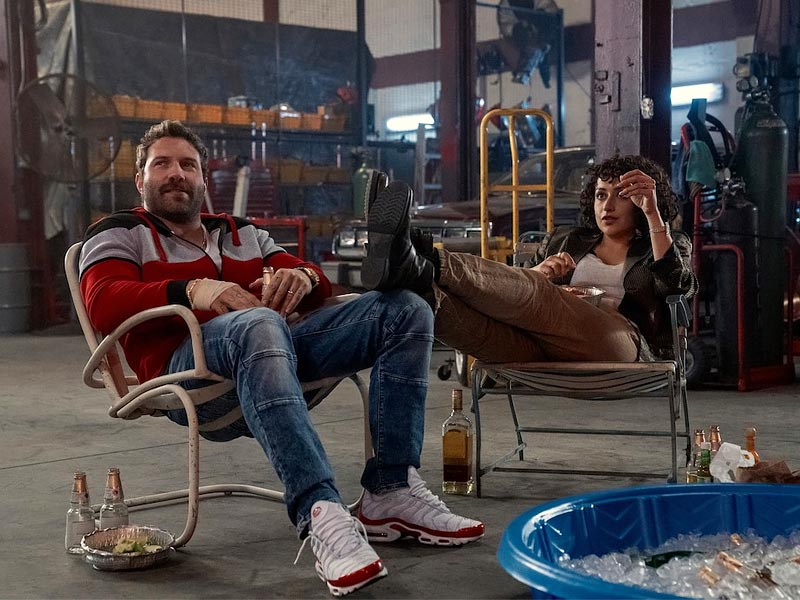 The sequence in which you view the episodes has no bearing on how the tale unfolds. There is no interactivity here. However, the sequence affects how you interpret each episode. Because I watched it in chronological order, I already knew the history between Leo and Roger (Rufus Sewell), the security expert he's attempting to rob; if I had seen it in reverse, their past would have been a significant revelation.
The nonlinear structure worked fairly well, at least in the sequence I happened to watch it in. The theft is at the core, with all of the other stories revolving around it, providing all of the essential detail to comprehend what happened and why particular actions are significant.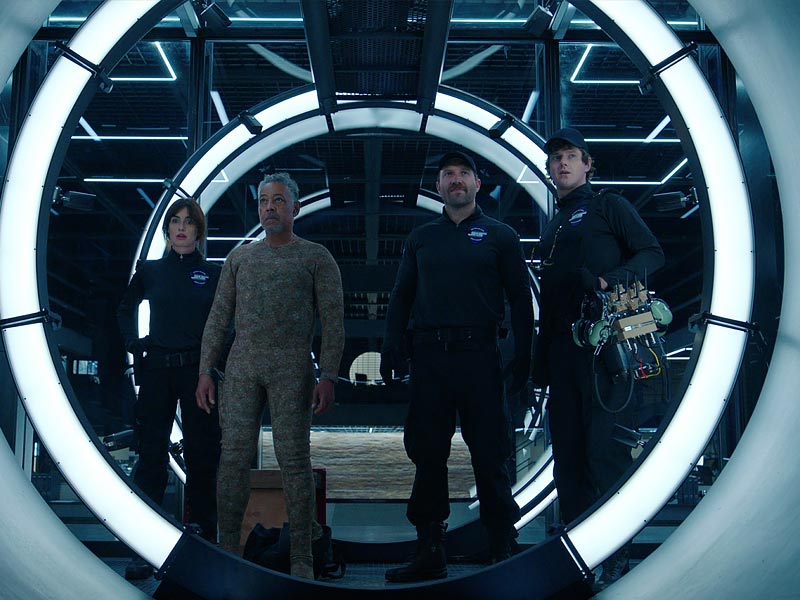 The issue with Kaleidoscope is not with the framework, but with the show itself. It's somewhat unequal. There are several exciting action-packed robbery sequences, with the ending, in particular, standing out. And I like the insanely complicated concept, which includes not just bizarre high-tech devices but also some low-tech remedies such as actual bees (seeing how they get used might be my favorite part). But the plot is so full of tropes that none of the key shocks — at least not in the sequence I viewed it — seemed very shocking.
The ensemble tries their best with what they're given, and the criminal gang is frequently endearing, but they're burdened with boring language and, in some cases, some of the worst de-aging cosmetics I've ever seen. (It's so awful that the performers have trouble emoting with their faces.)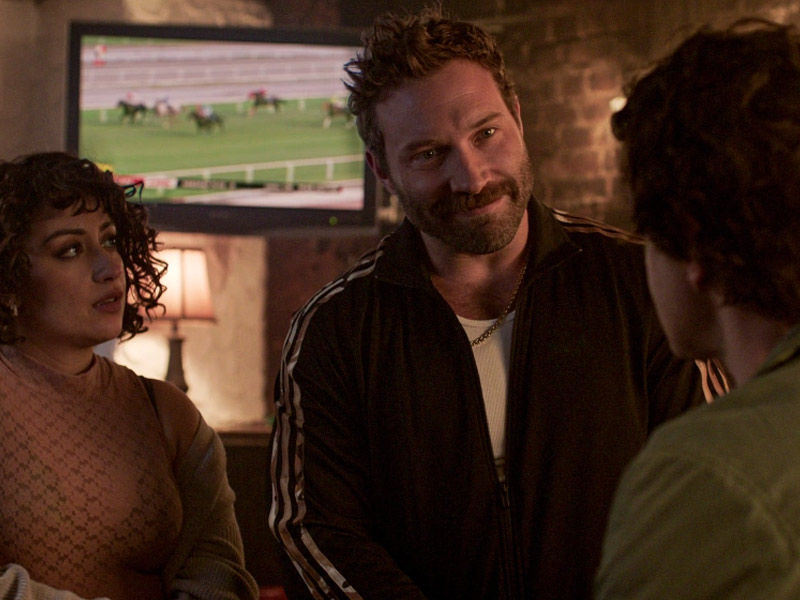 Other components appear to have been thrown together haphazardly. For example, each episode is titled after a color, and the tale is somehow tied to that color. The "Violet" episode is about a specific piece of jewelry, whereas "Pink" is about a treasured childhood item. It's a wonderful notion, but the links between color and theme are sometimes flimsy and inconsequential. On the technical side, Netflix's insistence on automatically playing the next episode was a touch grating as I was attempting to chart my own path through the tale.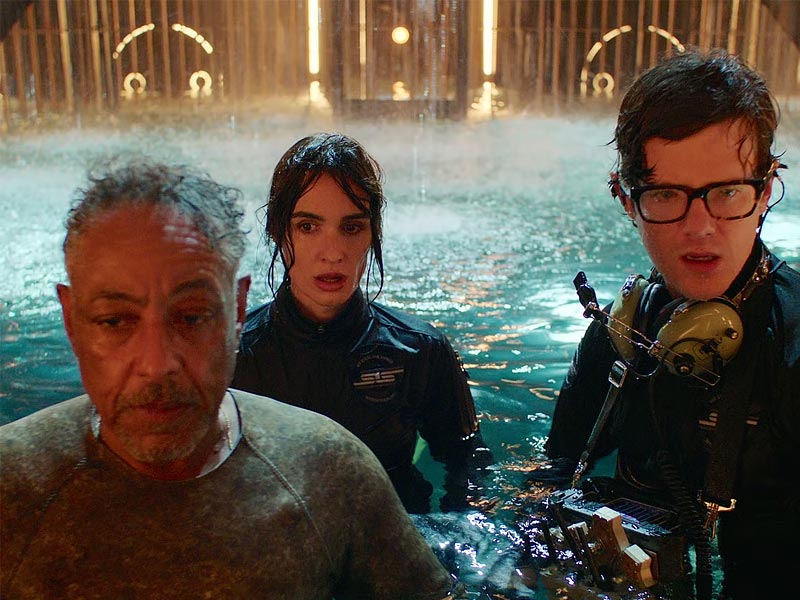 While I wish the performance was more exciting, Kaleidoscope serves as a proof of concept. And it's especially intriguing as Netflix continues to experiment with nonlinear and interactive storytelling, from Black Mirror: Bandersnatch's "choose your own adventure" format to live-action video games like Immortality (which is only available on mobile via Netflix's app). Kaleidoscope isn't the future of television, but it does point in one way. 
Kaleidoscope is now available on Netflix.