A lot of times, trailers are deceiving, for example, 'Moonlight Chicken' seemed like a fiery romantic series with protagonists who had shown their chemistry in the hit drama 'A Tale of 1000 Stars'. Yet, the eight-episode series turned out to be a slice-of-life type of drama that relies on an ensemble cast to entertain rather than simply the main pair.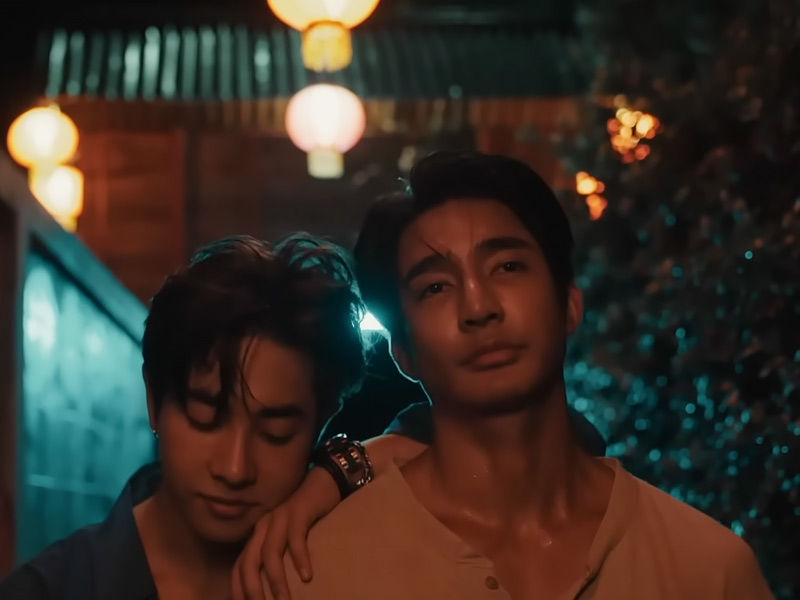 The film is directed by Aof Noppharnach Chaiwimol and follows Jim (Earth Pirapat), who owns a chicken rice cafe and looks after his teen nephew Li Ming (Fourth Nattawat Jirochtikul). Jim doesn't have time for love since he's too busy with his job, but after a one-night encounter with the lovely Wen (Mix Sahaphap Wongratch), the chance of something meaningful follows. A secondary subplot has Jim's nephew Li Ming falling in love with Heart, a deaf adolescent whose wealthy parents effectively keep him under house arrest.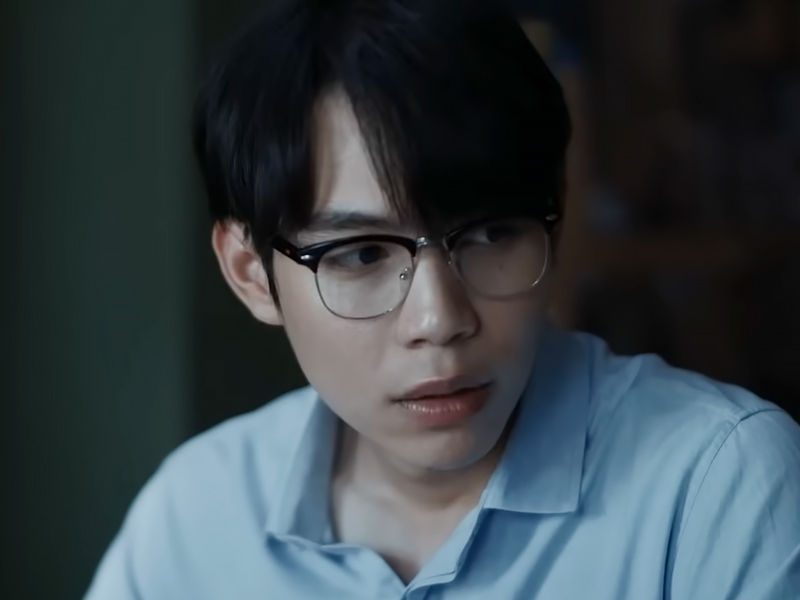 I was hoping to see more of Earth and Mix in the program, but they appeared more like supporting characters at times. And one has to question why the makers didn't hire someone older to play Jim. There's a scene in which Wen misidentifies Li Ming as Jim's kid, which was perplexing; I thought to myself, "hey, Earth doesn't seem that old!" Yet, we discover in the following episodes that Jim is over 40, but Earth simply doesn't radiate the 'wise old uncle' spirit, especially for a hardworking individual who is battling to keep his firm viable. If nothing else, the make-up artist should have gone a little farther and made him seem a little stressed.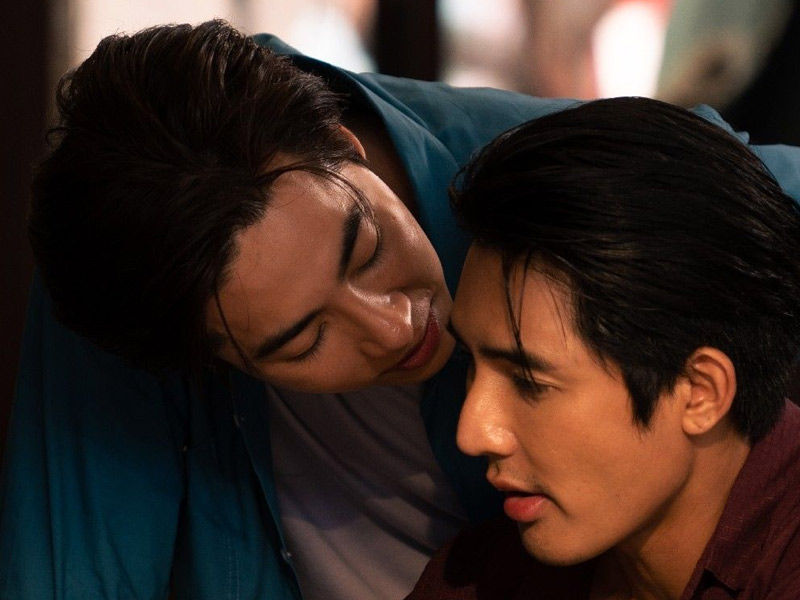 What 'Moonlight Chicken' does effectively illustrates the complexities of adult relationships. Wen has a terrible time reconciling with his ex-boyfriend Alan (First Kanaphan Puitrakul), who refuses to acknowledge the end of their relationship. Kanaphan Puitrakul was excellent in his slightly grey character as a banker, and I must remark how convincing he was as a high-school boy in 'The Eclipse,' which concluded only a few months ago, but he is equally credible as a working professional in his 20s in this series. Khaotung Thanawat Ratanakitpaisan portrays Kaipa, a sensitive young man who helps his mother operate a chicken stand in the market and is madly in love with uncle Jim. Kaipa's connection with his mother is tenderly touching; she is warmly accepting of her son's sexuality and life choices.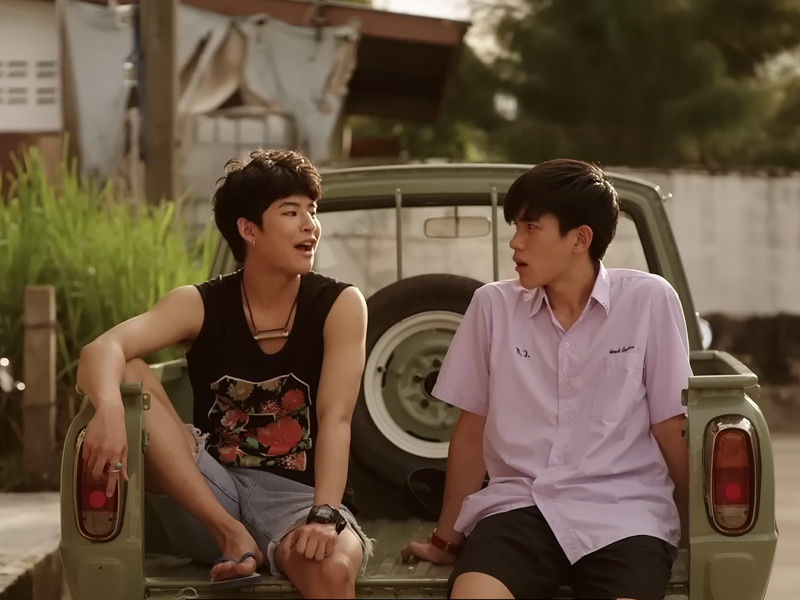 The cinematography is lovely and captures many tastes of the tropical paradise with its many markets, malls, street-side booths, and magnificent blue beaches, which are set in Pattaya.
According to its title, food plays a key part throughout the episodes; there's a lot of chopping and cooking going on, and the program makes you want to try Jim's renowned chicken rice. The background music was occasionally overly dramatic and exuberant in comparison to the actions onscreen.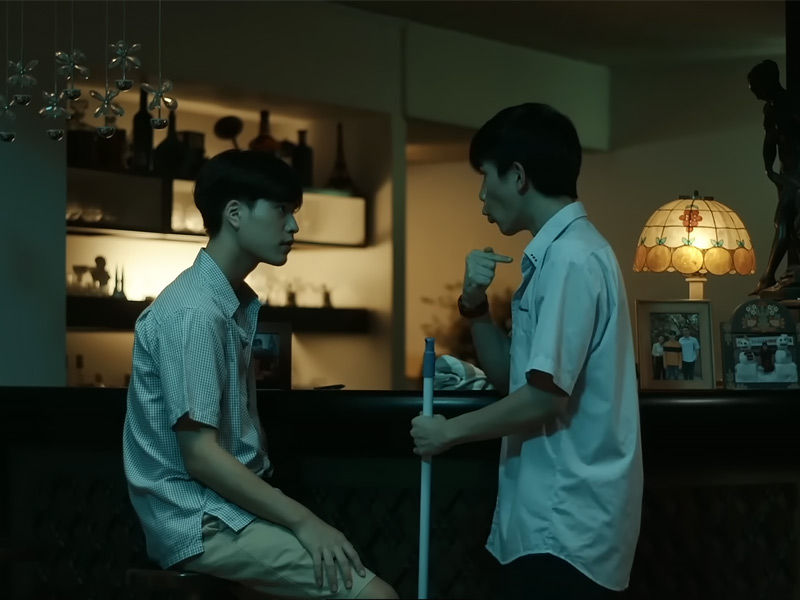 Heart and Li Ming, played by Gemini Norawit Titicharoenrak and Fourth Nattawat Jirochtikul, are two teens who meet under stressful circumstances but gradually become friends who love each other's company. I admire how, unlike Heart's parents, Li Ming learns sign language to converse with him and treats him as an equal. We witness two sides of Li Ming: the responsible, pleasant young man with a heart, and the angsty youngster who doesn't get along with his uncle. His tense connection with his uncle Jim and mother Jam (Lookwa Pijika Jittaputta) demonstrates how a generation difference may impact family bonds.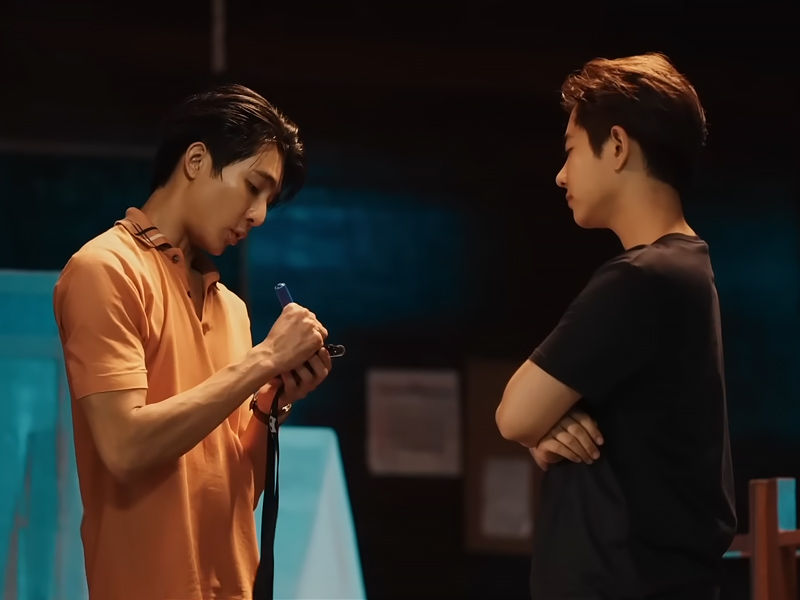 Overall, 'Moonlight Chicken' was a good show, although it could have utilized stronger language and probably a few more episodes to explore each subplot in more depth.