'Tu Jhoothi Main Makkar' is a contemporary perspective on relationships that deals with Mumma's/Dadis boys, independent career-oriented women who opt to work after marriage, and so on.
'Tu Jhooti Main Makkar' has undoubtedly advanced leaps and miles in the Luv Ranjan film repertoire from the apparent misogynistic template to a more sophisticated, contemporary style. 'Tu Jhoothi Main Makkar,' starring Ranbir Kapoor and Shraddha Kapoor, is a modern perspective on relationships that deals with Mumma/Dadis boys, independent career-oriented women who prefer to work after marriage, and so on.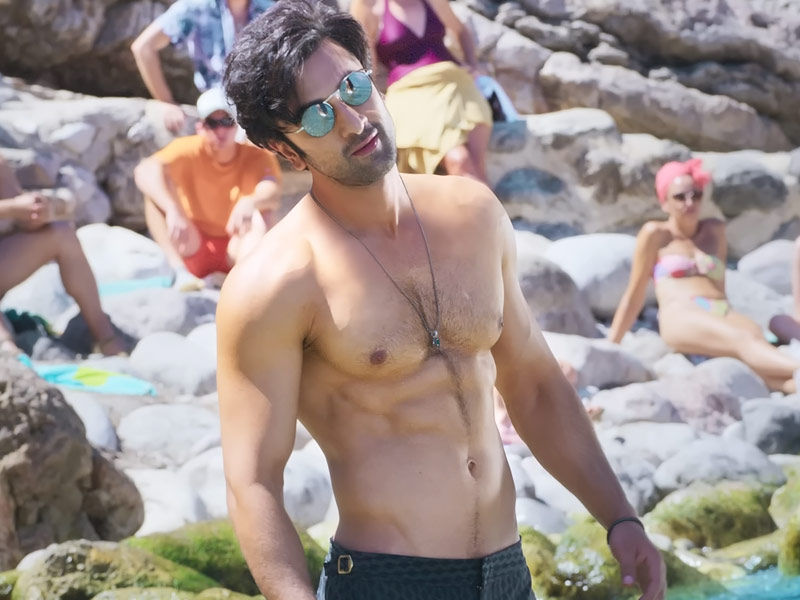 The first part of 'Tu Jhoothi Main Makkar' is spent getting to the point. Only in the post-interval film does it get more comical, enjoyable, and worth the duration of the film.
'Tu Jhoothi Main Makkar' opens with the most mundanely done opening sequence, which portrays a suave, affluent, and bratty Ranbir performing a breakup almost like a performance, with Anubhav Singh Bassi assisting. Close-ups of his shoes, sunglasses, and mouth reveal his demeanor until he makes a dramatic debut outside Farzi Café in Gurugram's Cyber Hub ( The Farzi Cafe to denote his makkarness, a syntax used later in the film as well).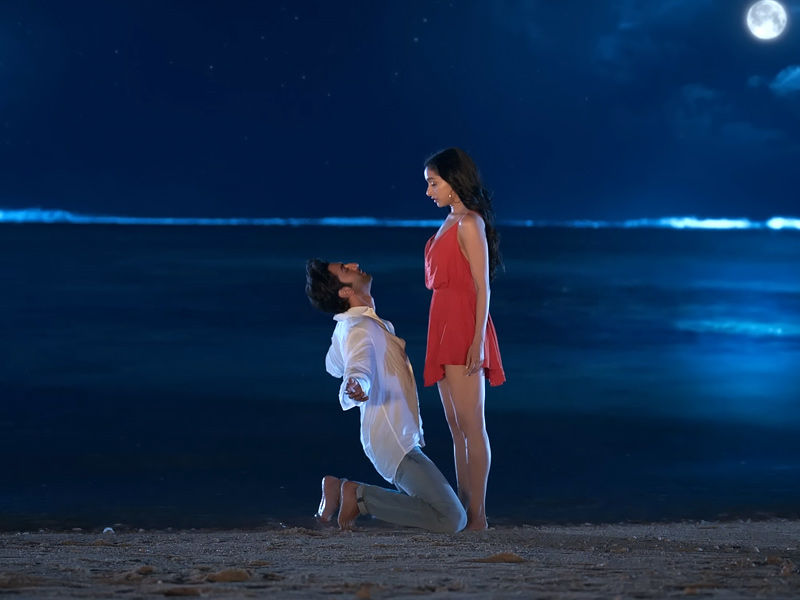 The title card of the film is aired shortly after the carefully staged breakup, which leads to Ranbir compensating all those individuals who, as props, help him make his side breakup business profitable. The opening sequence song, 'Pyaar Hota Kayi Baar Hai,' demonstrates Ranbir's exceptional dance abilities.
Only Ranbir is capable of making this completely excusable opening credits song watchable.
What occurs in the following 30 minutes of 'Tu Jhoothi Main Makkar' is absurd. Death occurs in Bassi's character's family, closeups of Bassi (Tapas) occur, cringe-acting and emotionless drama develops, and we learn that Anubhav's character does not want to marry his betrothed.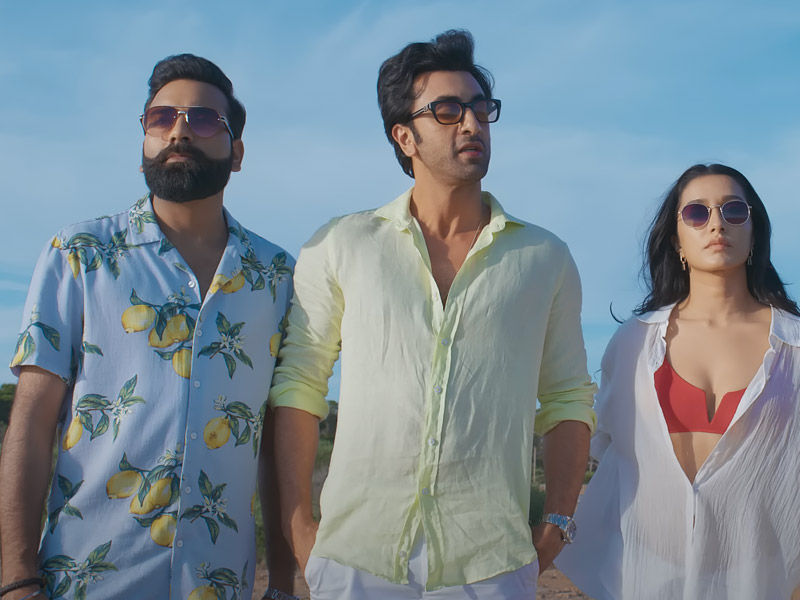 Anubhav Bassi, despite his sincere efforts, requires practice.
Next, we get a look at Mickey's (Ranbir Kapoor) family. There are veterans, such as Dimple Kapadia, who plays Ranbir's mother, and an entire episode about some 'loss making' to avoid taxes, among other things. All of this is up to the spectator to decipher because the sound dubbing is strangely askew.
The songs are the only spot where you may obtain crystal clear sound. And, for them, the filmmaker deserves credit for filming them so brilliantly.
The initial 40 minutes of Rahul Mody and Luv Ranjan's 'Tu Jhoothi Main Makkar' appear to be pretty confusing. Things don't get any clearer until Anubhav's bachelorette vacation to Spain begins and Shraddha Kapoor appears in a dance number.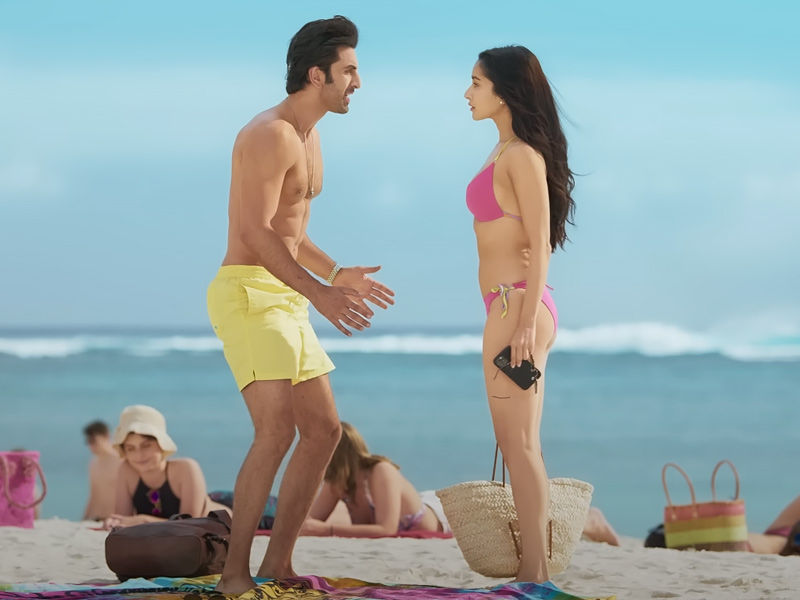 The lead duo has great chemistry, which the producers plainly can't handle. For the most part, the speech destroys the flirting sequences, leaving Shraddha to create witty jokes to laugh up at ridiculous situations or an outstanding performer like Ranbir to try his best to cover up the lack with 'those eyes' that do much of the talking.
The romantic scene shortly before the intermission moves slowly. Luv Ranjan is fairly free with his closeups and monologues, which may have been cut or eliminated entirely.
Without a talent like Ranbir Kapoor, 'Tu Jhoothi Main Makkar' might really get on your nerves as a pre-interval film.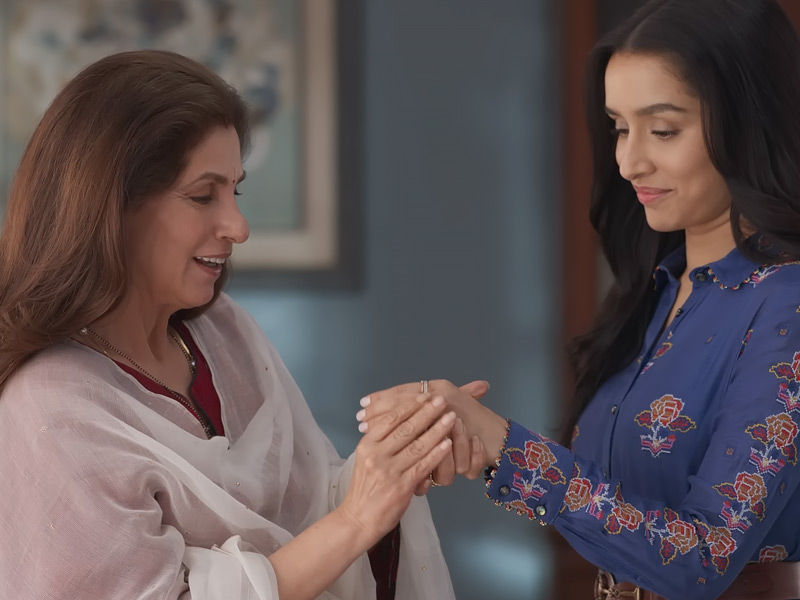 Numerous subplots and aspects like males unable to take rejection, and men continually chasing women despite them saying 'no-till the man ultimately rejects the woman for XYZ reasons because that's how things are done, keep repeating throughout the script with no exit or a hint of 'moving on'.
In terms of performance, Ranbir Kapoor is at his finest. Yet, 'Tu Jhoothi Main Makkar' is not among his best works. As an actor, he appears to enjoy his role, which is fairly dominant and subsumes all other characters, even to the degree that his lead heroine, Shraddha, plays a role in it.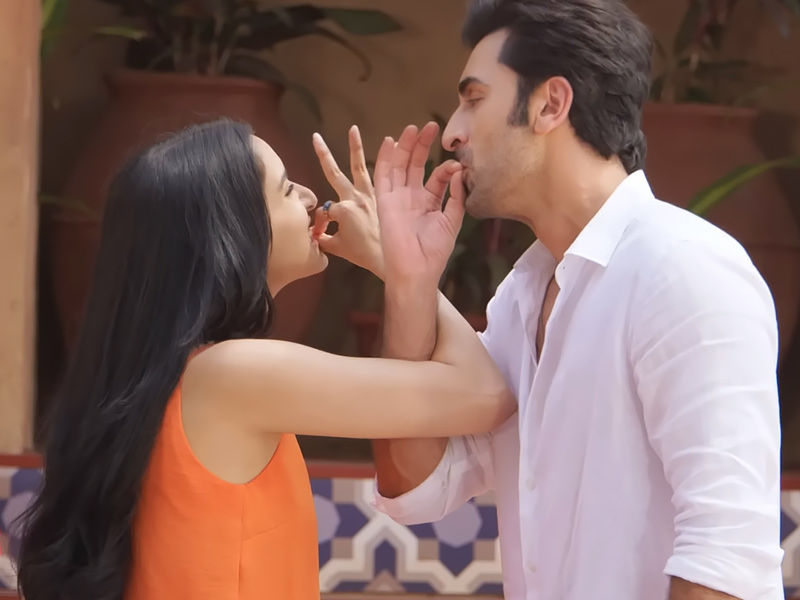 Nevertheless, Shraddha is A-game in all her dancing numbers & notably outdoes herself in the penultimate song of the film: 'Show Me The Thumka'. Despite being the principal actor opposite Ranbir, her part has the impression that it should have been developed more thoroughly and not in a shallow manner.
Dimple Kapadia is an excellent choice for the role. In reality, she portrays a perfect mother and eventually mother-in-law in the most ridiculous way conceivable.
For some reason, guys talk a lot in Luv Ranjan's picture, and while there is a Dimple Kapadia character in 'Tu Jhoothi Main Makkar,' Shraddha's character is not given the ample-ideal room to let it out, as Ranbir or Anubhav Bassi's characters can.
Surprisingly, there is a fascinating Kartik Aaryan cameo in which he refuses to let Shraddha speak because it is his speech cue from 'Pyaar Ka Punchnama'.
Even if, as an audience, one could enjoy this meta remark, this particular moment reveals the status of the primary lady character in 'Tu Jhoothi Main Makkar'. Only the filmmaker knows whether it is a purposeful decision not to give an actor like Shraddha a lot of conversation vs. relying on Ranbir to carry the picture.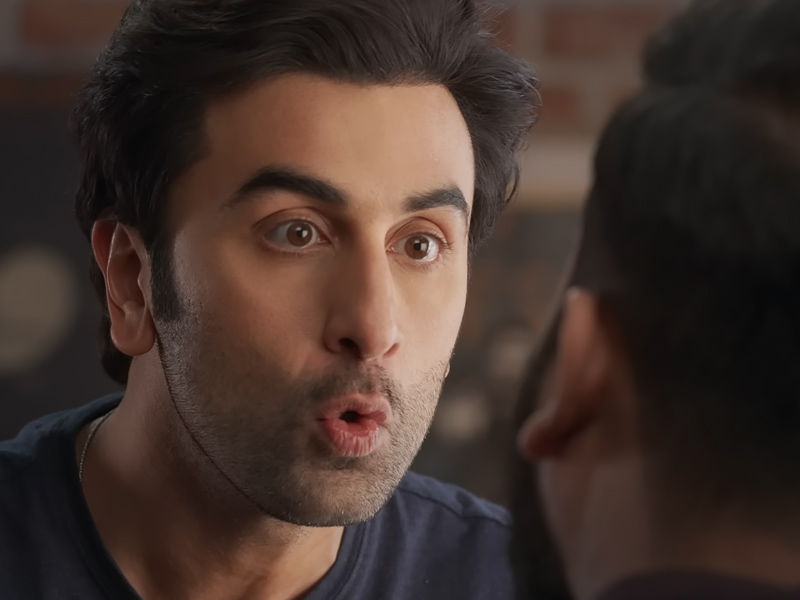 There is also quite some intriguing camera movement in the songs and the first half. Although the story thickens in the post-interval picture, there is little innovation to be observed.
The post-interval film has a more realistic viewpoint, making it more enjoyable and engaging. Families become interested in the relationship between Shraddha (Timmy) and Mickey. Fascinating discussions concerning independent working women and family-oriented males take place.
The cameos by Nushrratt Bharuccha and Kartik Aaryan in the second half are the greatest portion of the film. The two are seen in tiny moments which perform some degree of clever meta-referencing to 'Pyaar Ka Punchnama' and 'Ralia'. In fact, Luv Ranjan appears to be particularly devoted to the performers with whom he began his career. Their cameos seemed like a kind gesture to them.
The latter 30 minutes of the film make up for a whole hour of 'setting people, locations, and their responsibilities' in the first half. The writing has a tautness to it that is also well-emphasized by the editing.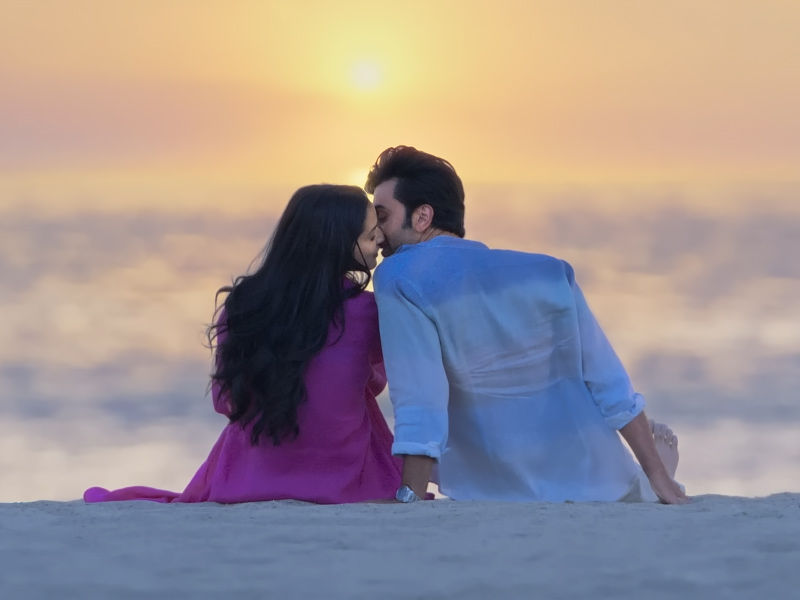 A high-end emotional romantic-family drama ensues where Boney Kapoor knows not where to search, and humorous lines meta-referencing films(Hum Aapke Hain Koun..!), a usual airport pursuit till both the leads are humbled by the circumstances and ideal living situations.
The catharsis in this three-act picture is certainly worth seeing, and as a result, despite its numerous flaws and pseudo-feminism, 'Tu Jhoothi Main Makkar' may be viewed as a family amusement. There is an end-credits sequence in which, even as critics, you are hooked to what is happening on screen for about 4 minutes- an ideal life story plays out- an in-laws family along with the most loving partner in the world striving to make their daughter-in-law feel at home and everyone is exceptionally happy.
For what it's worth, Luv Ranjan can still develop an enjoyable film that could lure crowds to theatres after the epidemic when entertainment consumption habits have entirely shifted.