The Glory, starring Song Hye-kyo, is a horrific, gory vengeance drama from start to finish, and the first eight episodes demonstrate that there is no room for atonement, forgiveness, or peace.
Bullying in high school and its lasting consequences is an uncomfortable and disturbing presence in Korean dramas. While serving as the uncomfortable backstory, it also provides a rather keen insight into the torments at high schools and how it almost drives people to the edge—-whether it's My ID is Gangnam Beauty, in which a girl is so brutally hounded about her looks that she undergoes plastic surgery, or All of us are Dead, in which groups of bullies run free in a school and almost drive a girl to suicide. Many victims are on a path of forgiveness, eventually coming to terms with themselves while allowing the cosmos to settle the bullies.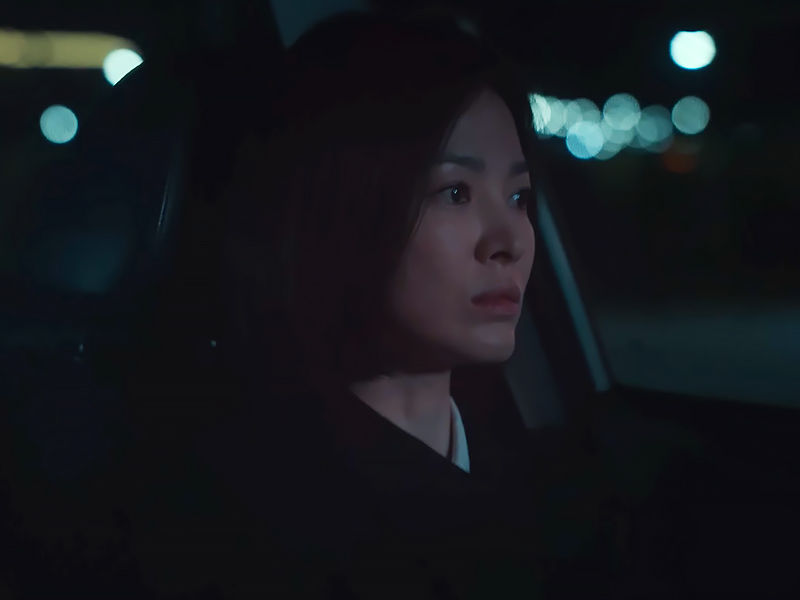 Song Hye-kyo, in her latest revenge drama, The Glory, is no peace emissary. She intends to exact her vengeance without allowing her assailants (bullies seems a fairly tame term for them) any respite. 
Song Hye-Kyo's newest series of shows, even though they are among the highest-rated in South Korea, such as Encounter or the melodramatic Descendants of the Sun, have not done her much honor. There hasn't been much depth in her characters, or she has been entirely sidelined by her male co-lovely star's efforts. However, in The Glory, she seizes the chance to go utterly dark and explore a heroine who has found her way out of the abyss.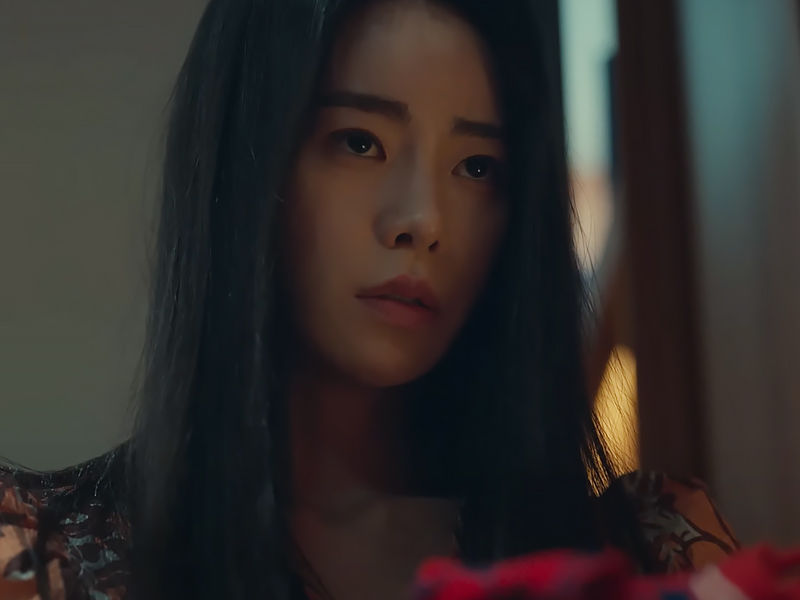 It's one of her greatest, if not her best, performances since Song appears to thrive in twisted vengeance dramas like this. Her deadly blank looks, frantic applause for the lady who previously tortured her, and silent undertones combined with the background soundtrack are near perfection, and that's what drives the performance along even when it falters at times.
The Glory is a horrific, gory vengeance story from start to finish, and the first eight episodes demonstrate that there is no room for atonement, forgiveness, or peace. 'When you begin a trip for vengeance, start by building two graves, one for your opponent and one for yourself,' says an old proverb. Song Hye-Kyo's Moon Dong-eun claims that she has been dead for a long time and that the only thing keeping her alive is an insatiable need for vengeance. She was tortured, bullied, and sexually raped in school by a group of wealthy youngsters in scenes so horrific that viewers should exercise caution.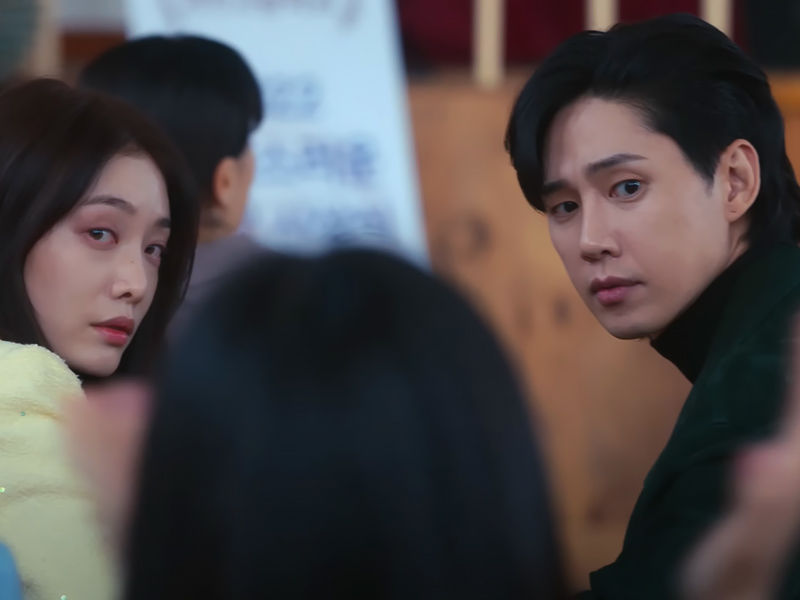 She's on a mission to destroy, and the fact that she's the homeroom teacher for the kid of the lady who commandeered the torture is no coincidence; she's been painstakingly scheming for a long time. You can sense her passion for destruction engulfing her, especially in the uncanny silences—she hasn't strayed far from murderous ideas.
She's been watching the lady Yeon-jin (Lim Ji-Yeon) enjoy her dream wedding and live the life she's always desired, simply waiting for the right moment to strike. Song Hye-kyo demonstrates amazing icy snark when she confronts the folks who left her physically scarred——she relishes her moment as they squirm in pain and try to figure out what her purpose is. But nothing comes easily to them or us as viewers; The Glory is a slow-burn vengeance tale that might feel strained and forced at times. The first few episodes establish the backstories and characters——there is little room for depth and complexity in the adversaries; they're plain ghastly.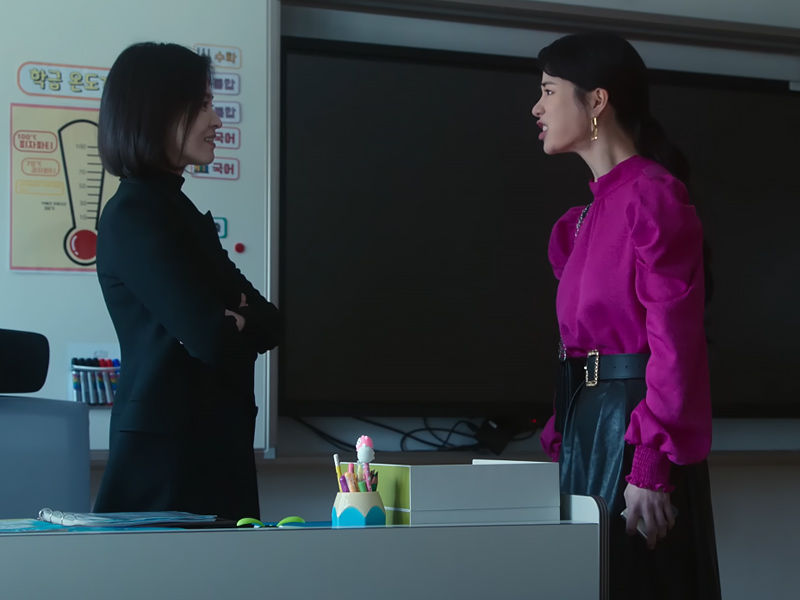 While it's obvious that the showrunners want to leave no room for an explanation when it comes to them, their rhetoric can be pretty outlandishly wicked at times, which jars the impact. The program might do even better if there wasn't so much exposition transmitting Moon Dong-state eun's of mind and instead letting the viewer witness her actions and planned remarks, which is more than enough.
There are other substantial subplots in the middle, and ideally, they will all fall into place and appear significantly more seamless in the following installment, which will be released in March of this year.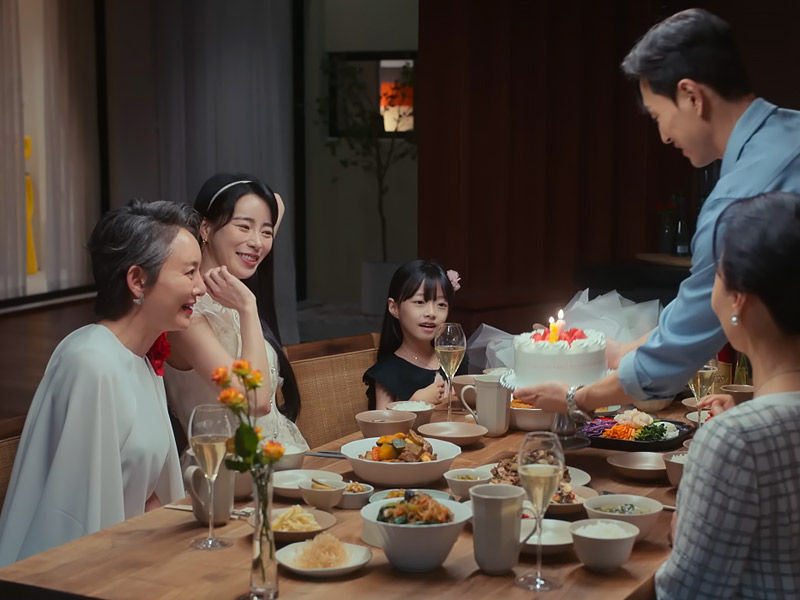 While Song Hye-Kyo's performance in The Glory elevates a floundering tale at times, the magnificent photography and music help save the day, resulting in an entertaining, captivating, albeit imperfect, presentation. There are a few romantic moments sprinkled throughout the film that hint at a love tale. The male lead, played by Lee Do-Hyun, has vowed to stick by her side through the darkness. The Glory is not an easy film to see, owing to its graphic representations of bullying. It depicts the devastating ramifications of bullying, and torment, and how it mercilessly corrodes a person's spirit. It's startling to peek into what a person may go through.