The heights it aspires to are well beyond Uunchai's grasp. If anything, filmmaker Sooraj Barjatya's first picture in seven years – and second in 16 – is a tough ascent. 
It's more of a long-winded motivational speech peddling ideas as old as the hills than a bright, engaging film that will have you wanting more. It centers on a long road trip and a six-day high-altitude trek, both of which are as difficult as you'd expect.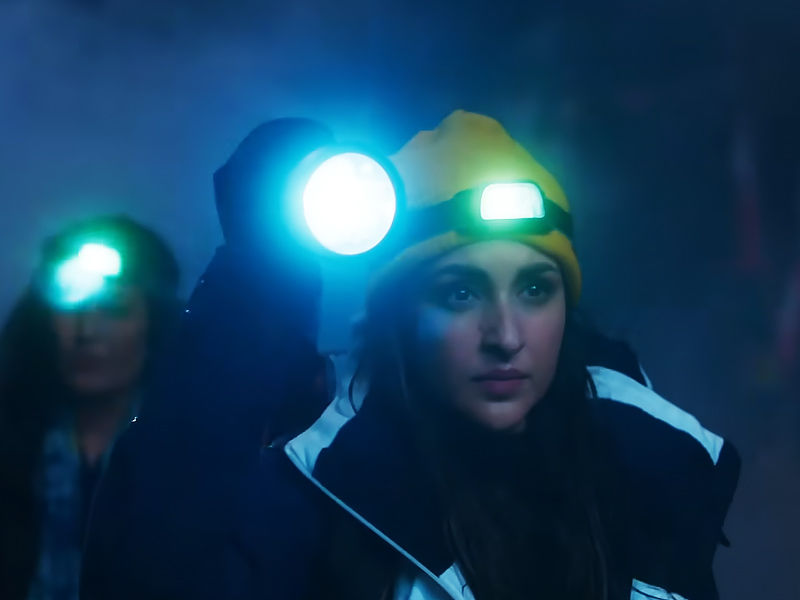 The film, which stars Amitabh Bachchan as a bestselling author of character development books for young people, is full of emotional highs, but the drive from Delhi to Kathmandu and the hike from Lukla to the Everest base camp are devoid of adventure until the film is on its last legs and about to collapse under the unwavering solemnity of its purpose.
Fun-loving Bhupen (Danny Denzongpa), a guy who fled Nepal as a young man and spent the remainder of his working life as an Indian government worker in Delhi, died of a heart arrest on his birthday. Earlier in the evening, he reveals his intention to travel to Nepal for a Himalayan journey with three individuals he has known for five decades.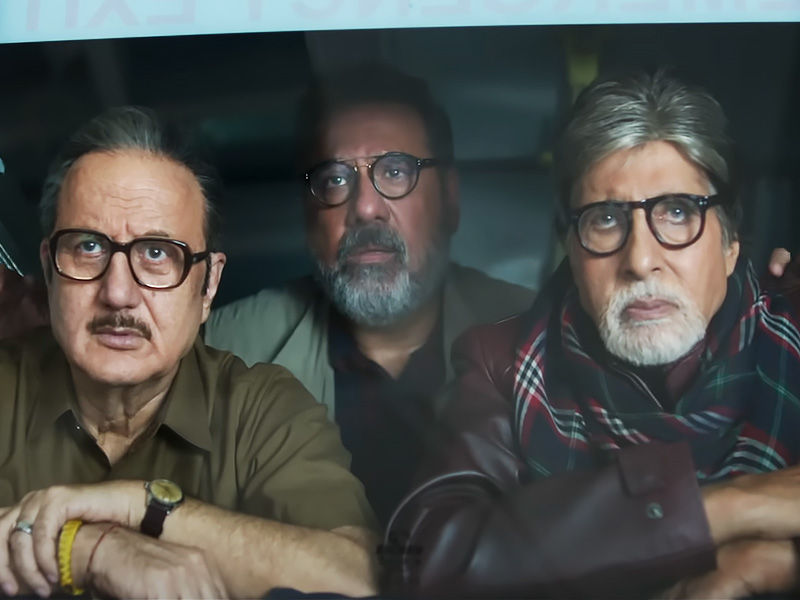 The friends – writer Amit Shrivastav (Bachchan), bookseller Om Sharma (Anupam Kher), and garments shop owner Javed Siddiqui (Boman Irani) – decide to honor their deceased friend by undertaking the difficult journey up the mountain, which they know will be an endurance test for their creaking bones and worn-out lungs. The three aren't simply going for a walk; they're carrying an urn with Bhupen's ashes. 
Amit, Om, and Javed are septuagenarians with health difficulties, yet they join a group of young hikers led by adventure tour operator Shraddha Gupta (Parineeti Chopra).
When things become rough and they're on the verge of giving up, they remember Bhupen's constant insistence that Everest contains all the answers and that the climb to its base is worth the effort.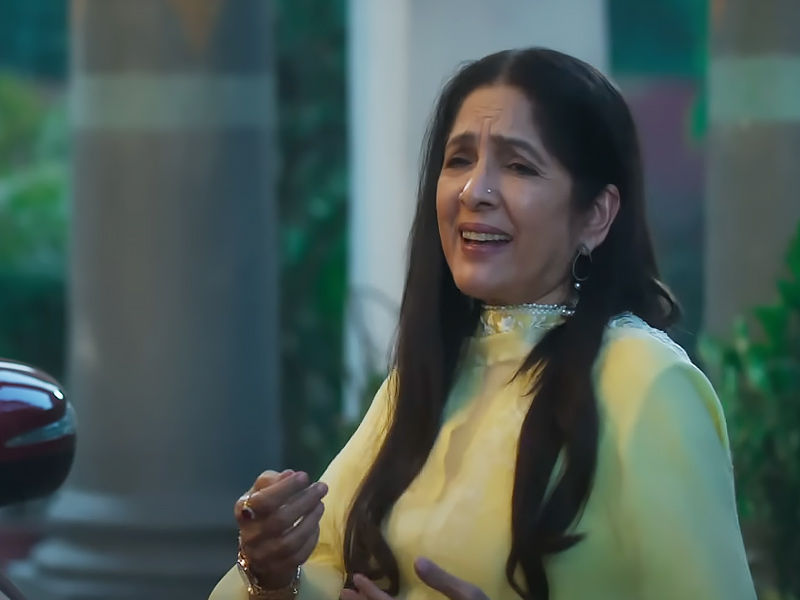 Uunchai, which marks a return for the Rajshri Productions label, founded in 1947 by the late Tarachand Barjatya, works hard to stay up with the present but falls prey to the allure of antiquated ways. If not openly maudlin, the film seeks the most basic solutions to complicated psychological and behavioral issues. The age of basic love problems has passed, but Uunchai refuses to let go of the past.
As the story progresses, with separations, bereavements, and misunderstandings causing long-term psychological damage, it becomes clear that the three men's camaraderie, and the hopes of reconciliation and filial (or familial) fealty that they nurture, not only conceal a lot of latent tension and emotional scars but also turn out to be disconcertingly misplaced.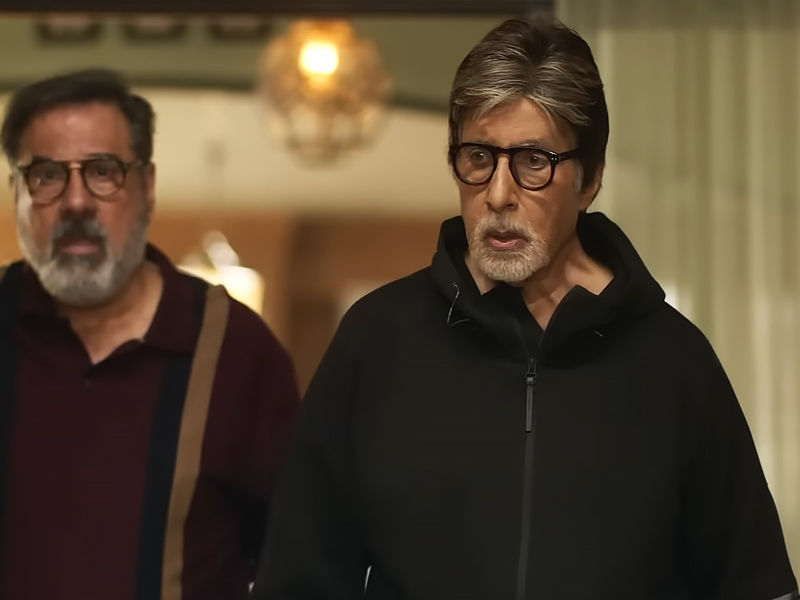 The journey takes them across Uttar Pradesh, with stops in Kanpur, Lucknow, and Gorakhpur. Wherever the gang goes, they only find disappointments and disagreements, but their adventure, like life, continues.
The screenplay allows the actresses, who include Neena Gupta as Javed's wife Shabina and Sarika as Mala Trivedi, a stranger who joins the group and causes a lot of conflict among the friends, to show off their talents. They do not waste the chance. Unfortunately, the plot in which they are involved lacks any remarkable insights into what the vagaries of time do to individuals as they mature and try to deal with life's curveballs.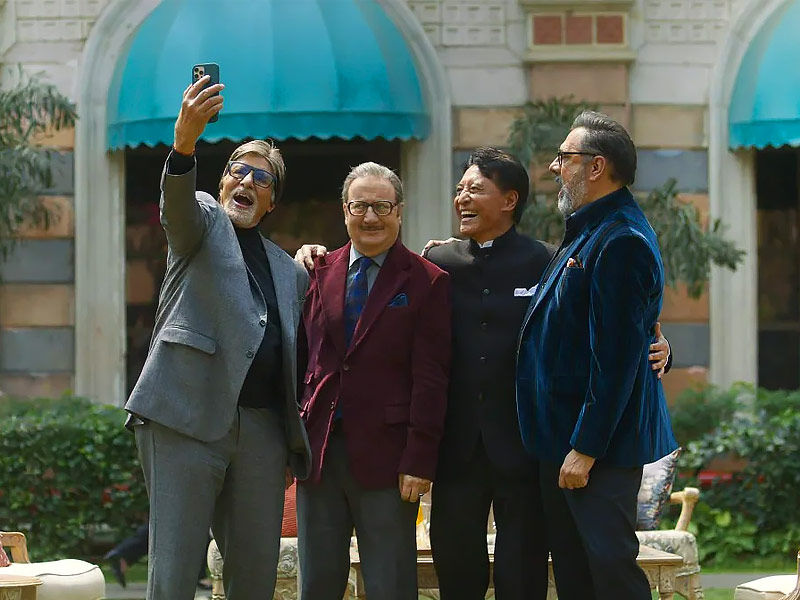 One of them inquires, "Sab Kuch kyun badal jaata hai?" (Why does everything change)? He then asks a related question: Sab Kuch sthir kyun nahi rehta (Why doesn't everything remain stable)?
In response, the individual asking the questions plays a song from the 1972 Hindi film Piya Ka Ghar on his phone: Yeh Jeevan hai iss Jeevan ka yahi hai, yahi hai ring roop. This number is used to summarise the concept of Uunchai, a film that is as conformist in its messaging as any Rajshri Productions has ever produced.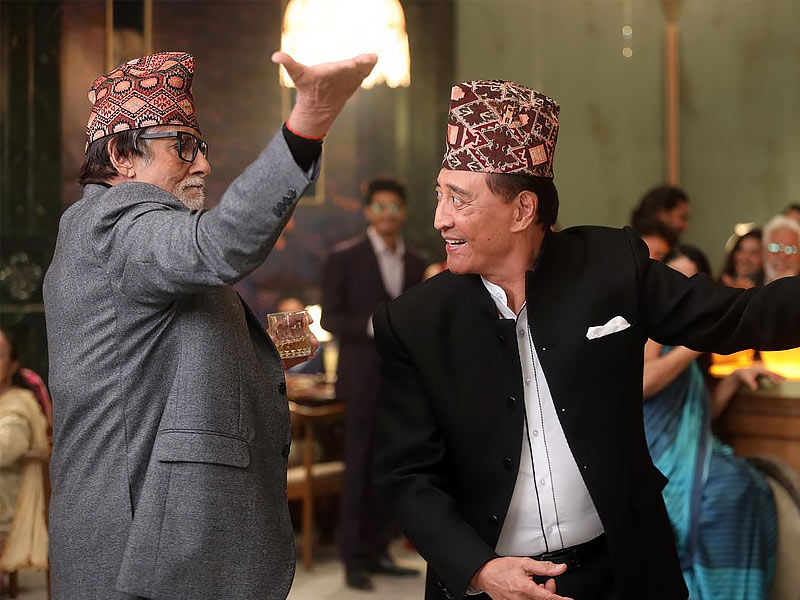 Piya Ka Ghar is a Rajshri Productions film that was released precisely 50 years ago, which is how long the four friends in Uunchai had known each other. Shouldn't the three surviving guys and the filmmakers have realized that nothing stays the same from one year to the next, especially when we're talking about decades?
To depict the zeitgeist, the Uunchai screenplay introduces a millennial, Shraddha, a rebel willing to plow her furrow no matter what the cost of her rebellion is. She has repeated run-ins with the three elderly guys, but it is usually the latter who get their way.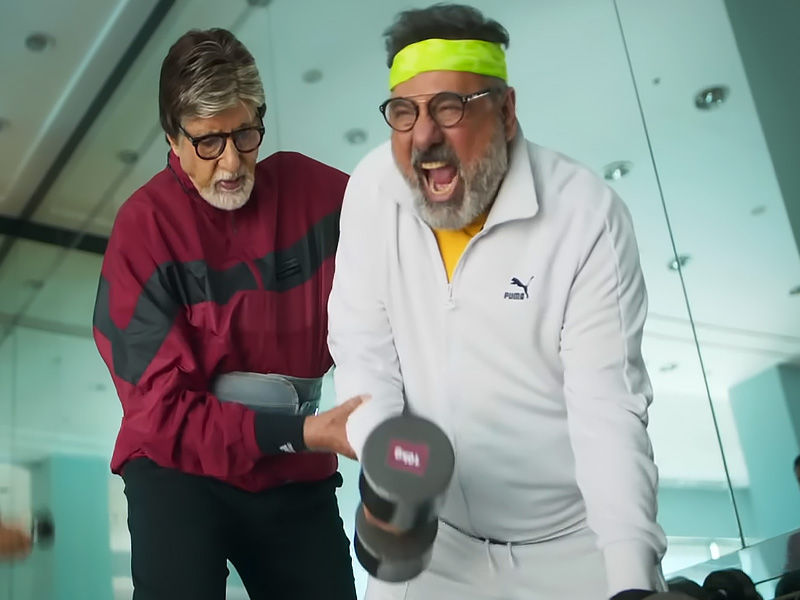 Uunchai takes a cautious approach to the issues it seeks to answer via the collective lens of four guys who have seen more than their fair share of ups and downs in life. It is about a lost love, a marriage that was cut short by an early death, another that was shattered by irreconcilable differences and the start of severe depression, and a girl's separation from her parents.
The discoveries scattered throughout the film are supposed to be dramatic high points. They come and leave without leaving even a ripple.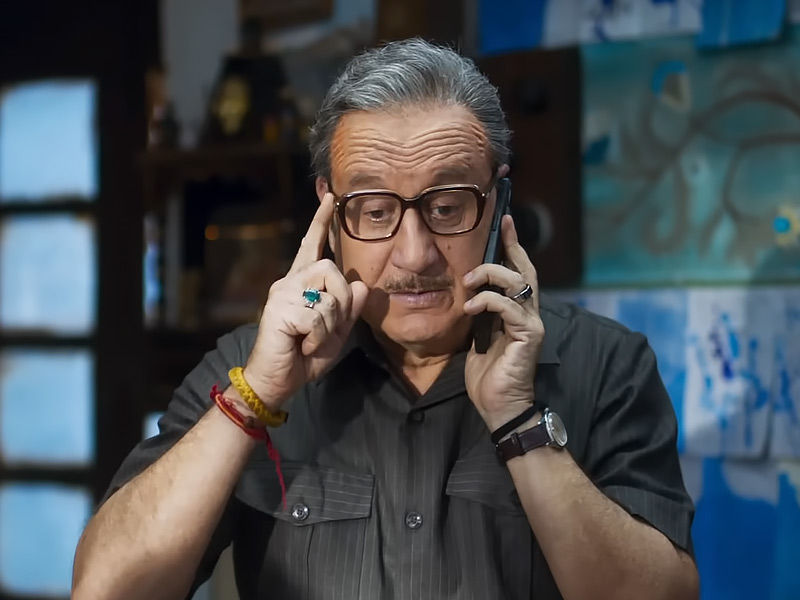 When old age threatens to affect the pace and quality of life, the overlong Uunchai spends an abnormal amount of time pontificating on aging, transience, mortality, and the desire for freedom. Not that these aren't important issues to address, but Uunchai's approach to them borders on the sanctimonious and sugary.
A big portion of the tale takes place in the Himalayas, which are beautifully photographed by cinematographer Manoj Kumar Khatoi. Is it because of the stunning beauty of some of the shots that the editor has been so forgiving? Uunchai required a much sharper edit. The film's goal remains elusive, much like Mount Everest, which can be seen in the distance in various moments.