Black Panther: Wakanda Forever leverages its anguish and shattered heart to create art that not only honors and celebrates a history, but also ensures that it is forever! 
So now that T'Challa has gone to the ancestors, Wakanda must grieve and come to terms with the loss of their Black Panther. The globe is now devouring Vibranium's territory piece by piece, like a vulture. It is now up to Queen Ramonda and Shuri to preserve it. But there is another, more serious threat. Will the Black Panther Party resurface? Will Wakanda thrive once more?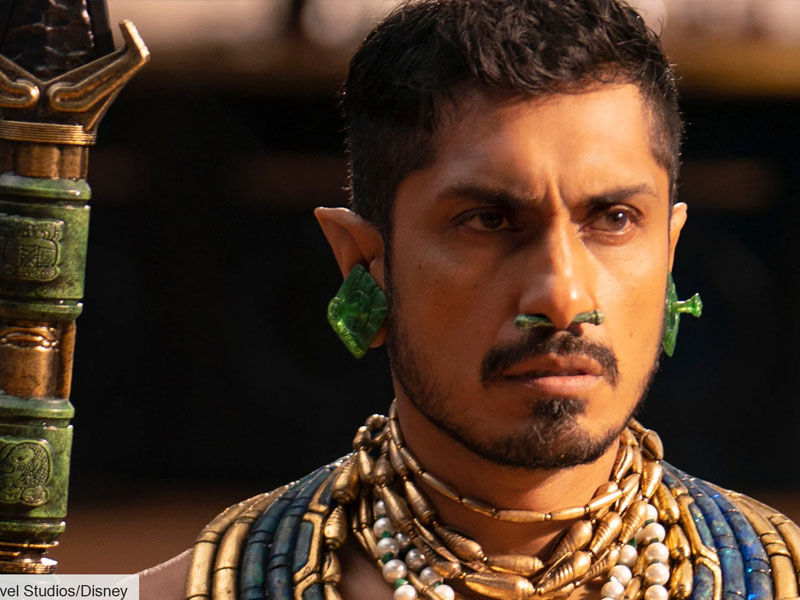 Script Evaluation 
Have you ever imagined that a Disney-backed superhero fantasy film based on a massively renowned comic book would teach you how to deal with grief? Phase 4 of the Marvel Cinematic Universe includes more duds than hits. I can now tell you why the studio opted to end it with Black Panther: Wakanda Forever.
It is the death of a King, the hole left by his departure, the arrival of a new foe, and the weight of the mantle he left behind. Since 2018, a lot has changed. The most significant alteration is, of course, Chadwick Boseman's tragic death. He ushered forth a new era in movies by dressing as King T'Challa for the first time. He practically accompanied Marvel to the Academy Awards.
Even the viewers have been subjected to a plague and a plethora of mediocre Marvel stuff. So, of course, this is a redemption, and what follows is a love letter.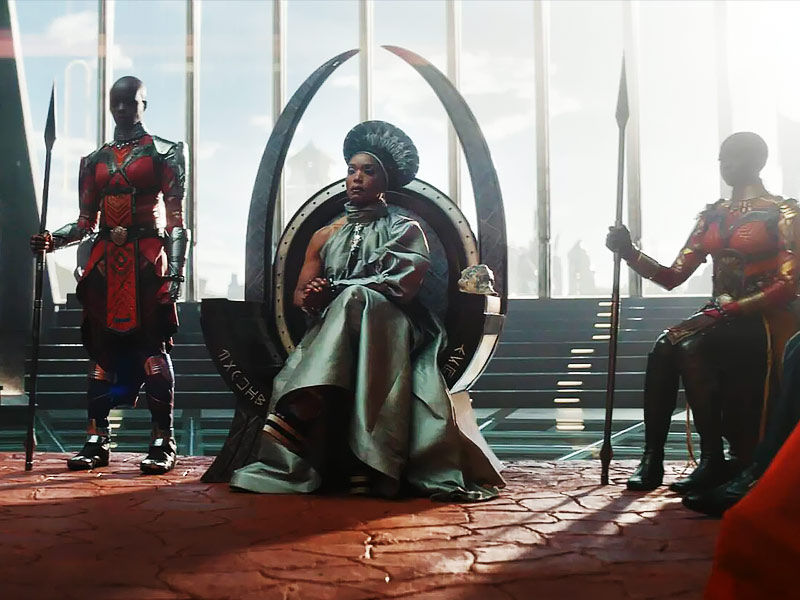 Wakanda Forever is the definition of a good film, written by Ryan Coogler with assistance from Joe Robert Cole for the script. Marinated in complexities, yet arranged to the point that you can see the creators dealing with a particular plot at a time. There is no urgency to go from point A to point B; what you must see is the voyage. And it all starts with an homage. For every fan and moviegoer, Boseman's death was a personal loss.
Coogler's language shapes the funeral as though we are all present. The homage is so passionate, the emotions so real, that the audience has goosebumps within the first 5 minutes, with a thudding sound signaling the final views of T'Challa, followed by a dead quiet. Ryan and the team's phrasing gives the impression that Chadwick's hole is filled with silences. Every time he enters the picture, there is no music, practically a vacuum, and I felt it to my core.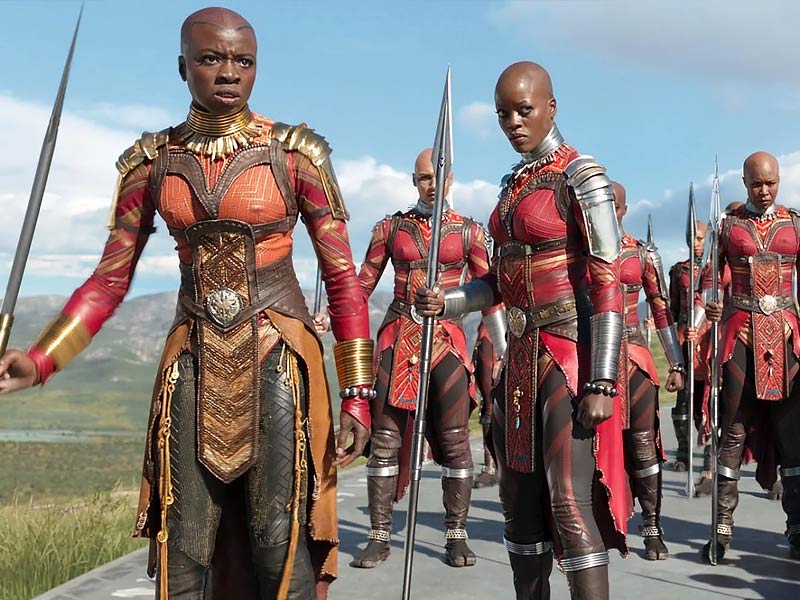 And so starts the life following the King's death, and what is to come. Queen Ramonda, played by the amazing Angela Bassett, has temporarily assumed the throne.
Because the loss is so significant, Coogler makes certain that the anguish does not die for even a minute. In the midst of all, he continues to develop his tale toward a successor. What is surprising is that Wakanda Forever has all the hallmarks of a perfect Marvel film, including chase sequences, fights both on land and underwater, and plenty of action, but it also has a vulnerable heart. With Shuri (Letitia Wright), he makes you aware of the weight of duty and the agony that comes with it.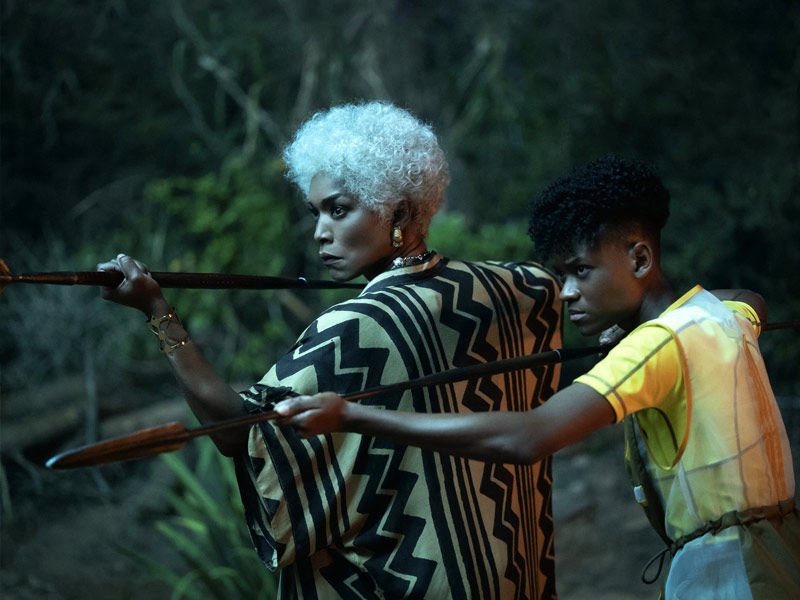 While the environment around Wakanda is extremely personal and intact, the approach is far wider. Except for several MCU projects, every other MCU project has failed in phase 4. 
He recognizes the significance of family in the life of a superhero whose existence is centered on his father. So it is the ladies in T'Challa's life who are now taking the lead. You may criticize the Avengers: Endgame ladies uniting moment all you want, but that is why it exists. Ramonda, Shuri, Nakia (Lupita), Okoye (Dania), and Riri (Dominique) show you the future of the MCU, which is now dominated by women (She-Hulk, Ms. Marvel, America Chavez, Yelena Belova, Captain Marvel).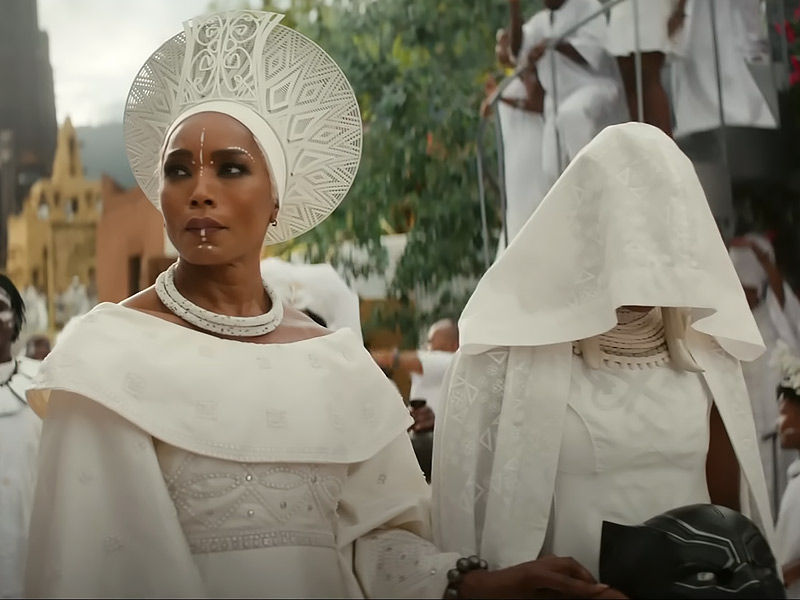 And you have no right to complain when you witnessed males dominate this arena for a decade. It's time to make a shift. Wakandans address Wakanda as 'HER,' and there is much pride in that small detail. Remember how Valkyrie was referred to as the King? Same vigor! 
Namor is the result of their efforts. He cannot be described as a terrible individual in general. His struggle isn't for a terrible cause, but his methods are. Enslavement, human greed, bigotry, and cultural division all contribute to his rage and anguish.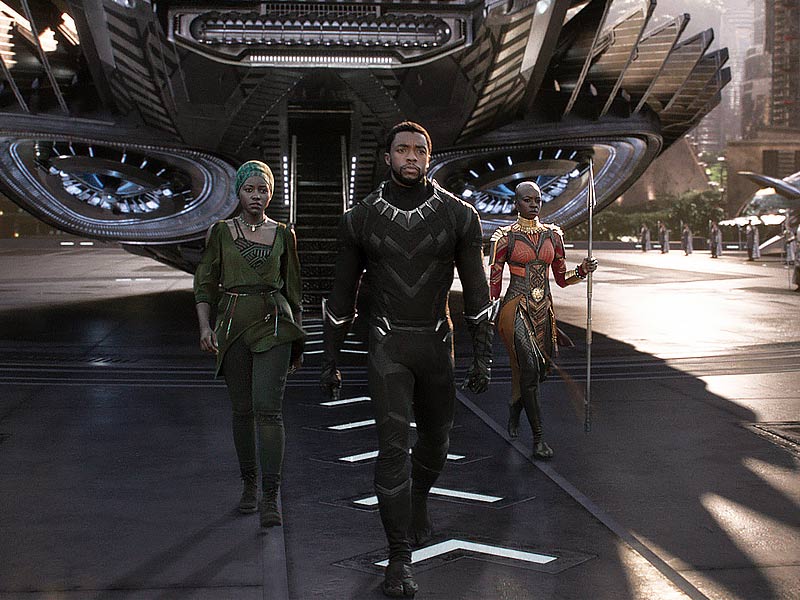 His name is a famous etymology that you must uncover for yourself. He is, in a way, a manifestation of T'Challa's honorable behavior. So you don't want him to perish when he hits. Also, the notion that he is a mutant with the potential to be a nice guy excites me even more. 
The sole criticism is that Martin Freeman does not get as much screen time as one might expect. But he is lovely in everything he does. How does the charm survive?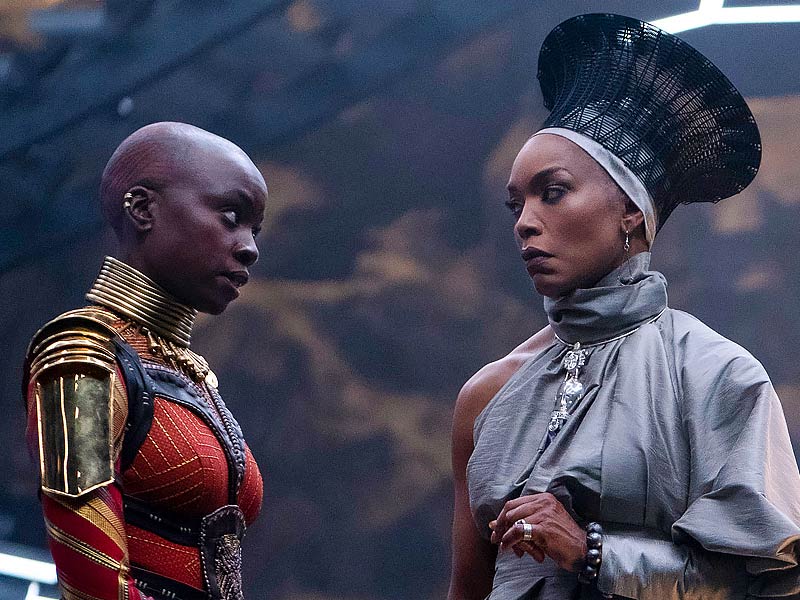 Outstanding Performance 
First and foremost, we miss you, Chadwick Boseman, our one and only genuine King T'Challa. Second, the ladies are in charge, baby! This time, Letitia Wright as Shuri is a standout performer. She must not only maintain her childhood ideals but also deal with the pain of her brother's death. And accountability is already a byproduct. Wright does an excellent job of holding this camp together. Angela brings the emotional essence of the film to life. Sit until the end credits to witness a zoom-in shot of hers where she nails it without saying anything.
Angela is a talented actress who rarely disappoints. She has strength in her approach to Ramonda because she does not allow her to visually break at any time. So the persistent pressure of anguish does result in a burst, and when it happens, she puts on a fantastic display of her skill. As did Dania Gurira in the role of Okoye. She is put to the test and shines with Lupita, who I believe should have gotten a little more than she did.
Tenoch Huerta was born to portray Namor, the adversary. The performer nearly makes you wonder if he is nice or wicked and then manages to make you cheer for him. It is made plain that there will be a lot of him in the MCU's future. He has the potential to be the new Thanos, with a tale that even supports his cause, similar to the now-dead villain.
The void has been filled, a new hero has emerged, and the future of Wakanda looks bright, thanks to Ryan Coogler.