Vikings: Valhalla was one of last year's most surprising Netflix releases, bursting onto the scene with a furious and epic retelling of the Vikings' last days. Its second season seeks to maintain that energy, but as it expands its universe beyond the borders of Scandinavia, its roving eye means the historical series loses some of the feverish intensity that made it such a smash sensation in the first place. 
Following Olaf's route in Kattegat, our protagonists Leif, Harald, and Freydis find themselves on quite divergent roads once more. The second season is divided into four key places, with Leif and Harald benefiting the most from Vikings Valhalla's more exploratory tone. After Harald's affair with Leif's sister Freydis, the growing bromance travels to the frigid setting of Novgorod before taking a road trip (of sorts) along the River Dnieper as Harald seeks to raise an army in his ambition to become King of Norway.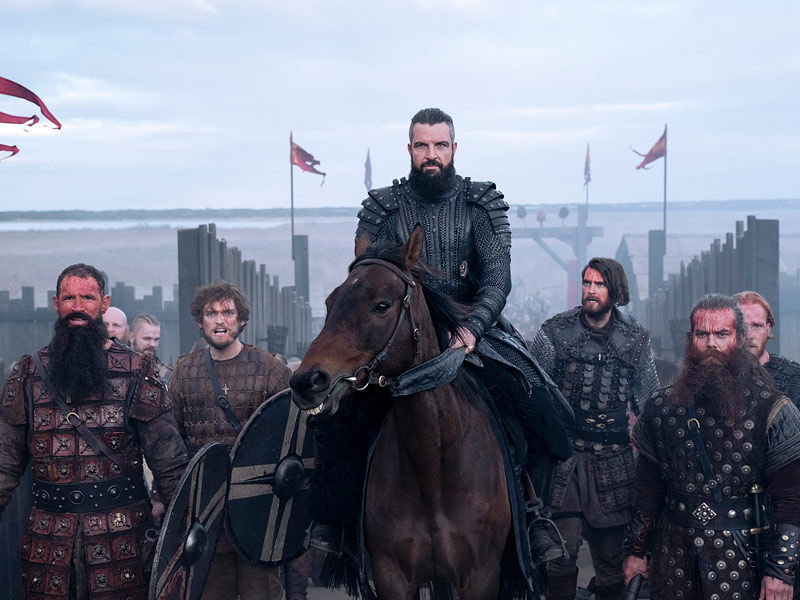 Their perilous voyage, stalked by a violent new gang known as the Pechenegs, is the season's undeniable centerpiece. As the couple's seafaring gang expands to include a motley band of slavers, merchants, soldiers, and prisoners, it only helps to underline an emotional core that was severely absent in the first season's frenetic rush of battles and invasions. It instantly pays off, with Leif, who is still mourning the death of Liv, discovering new kinship in the scholar Mariam. Their budding romance serves as an expedient and tidy approach to delve further into the season's main topic of expanding one's horizons.
That isn't to say Valhalla isn't full of powerful moments. Even though there are fewer huge set pieces than planned, the emphasis on more intimate character work culminates in one great standalone episode. The crisscrossing dynamic of the boat crew comes to a head and pays off numerous emotional beats against a backdrop of heart-pounding action and uncompromising violence in what is the show's strongest hour so far.
Jomsborg, Valhalla's second new site, is less successful. Freydis finds herself in the embracing arms of its pirate masters for a listless and altogether-too-long arc, dubbed 'the new Uppsala'. The Keeper of Faith's quest not only meanders to an unpleasant finish due to a one-dimensional villain who seems (and looks) like a Jamie Lannister rip-off, but it also highlights how Vikings: Valhalla consistently mishandles one of its most powerful characters. Despite Frida Gustavsson's best efforts, Freydis feels more like a walking cliché than a living, breathing individual after two seasons.
Emma's position as monarch in London may be solid, but the court surrounding her has altered. Whereas Valhalla's early days in England felt like Game of Thrones' greatest hits rolled into one unrelenting package, the second season almost entirely sacrifices the verve and political intrigue for an assassination plot that coils around the season and chokes the life out of one of its best characters.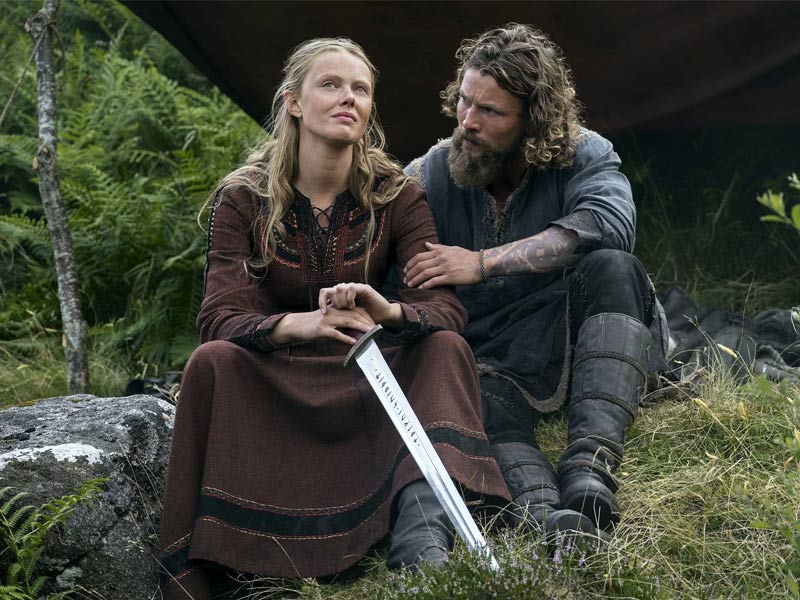 Godwin, one of the first season's most devious and volatile characters, has lost his edge. The one-time Machiavellian puppet master in London, doe-eyed and seemingly blinded by love, has been defanged this season – even if there's more to his courting of Emma's maiden than meets the eye.
Despite this, Godwin's torn loyalties between the crown and his new beloved reach emotional heights that the show hasn't dared to explore until now, while one final delectable twist recaptures any lost goodwill and ensures that moving one of Vikings: Valhalla's key players away from the corridors of power for much of the season wasn't for naught. The fourth area, the familiar hamlet of Kattegat, is where Vikings: Valhalla season 2 feels most at home.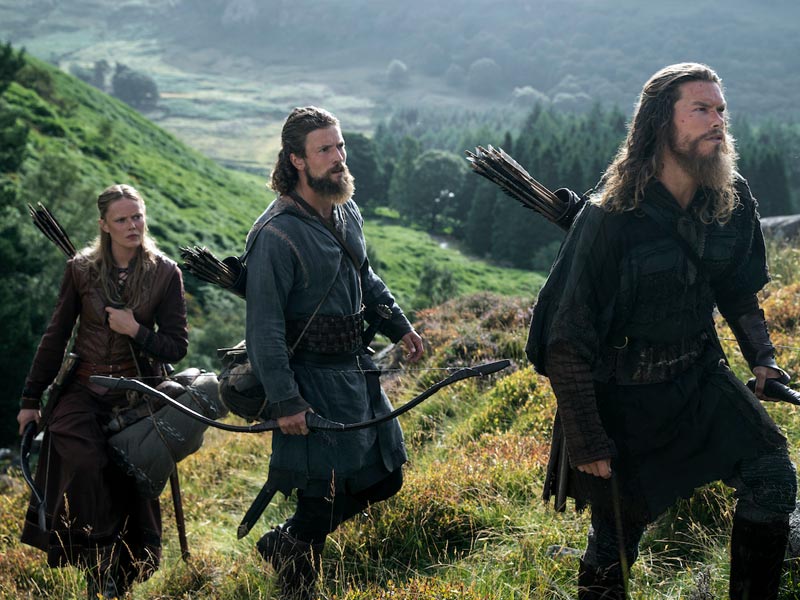 Things begin well until Olaf, embarrassed by Forkbeard's presence, is assigned the onerous responsibility of protecting Olaf's grandson Svein. That collaboration quickly becomes an afterthought as each episode crams in a quartet of clashing narratives that hardly ever overlap or interact with one another. 
Throughout, it's difficult to escape the sensation that history's gentle hand is contorting Valhalla's protagonists to avoid stomping on real-world events' toes. If you've had a peek at Wikipedia (a goldmine of possible Valhalla spoilers), you'll see that certain individuals can't meet, at least not yet. As a result, the second season feels more like a disjointed anthology than a cohesive, engrossing totality.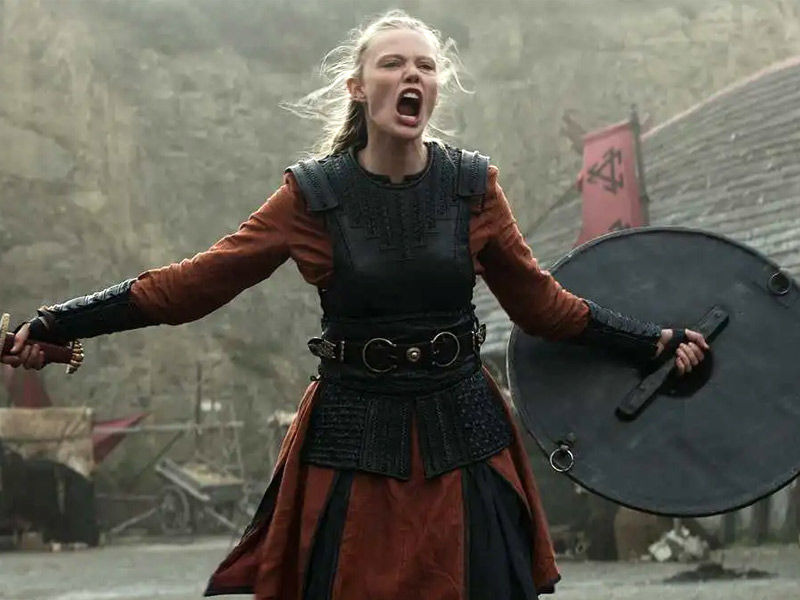 The unrelenting speed of the previous season has largely been replaced with the polar opposite here; events don't really begin moving on a wider scale until an admittedly spectacular one-two punch of episodes near the end of the season. Olaf's pursuit of Harald, which should have been in the foreground of this season, rapidly fades into nothing more than background noise. Vikings: Valhalla loses some of what made last year's season (and the show's initial run) such a devastating – and brutally entertaining – smash.
Overall, Vikings: Valhalla season 2 appears to be a 'bridge' season. The fundamentals remain, with Leif and Harald marching on, becoming more well-rounded and lovable characters with each episode. Stops in London and Jomsborg, however, create the feeling that the series is holding back in anticipation of more dramatic and action-packed seasons to come. Fortunately for them, a third season has already been produced; otherwise, Netflix may have dispatched Vikings to Valhalla after a solid, but not fantastic, sophomore year. 
Season 2 of Vikings: Valhalla will be available on Netflix on January 12. Check out the greatest Netflix programs available right now for more.