Megan fox was born on 16th May 1986 in Oak Ridge, Tennessee, the U.S. she is a model and actress from the United States. She has been in several famous film franchises, most notably the Transformers franchise and various periodicals, including Maxim, Rolling Stone, and FHM. She has won multiple awards, including two Scream Awards and four Teen Choice Awards.
Fox is a modest and shy celebrity appearance. While she still performs, she appears to have pulled away from the spotlight to focus on raising children and her budding relationship with rapper Machine Gun Kelly. Though most of her cinematic output has been criticized, Fox is always a compelling presence on screen, deserves more work than she has received, and is often at her best lampooning her vamp image.
Megan Fox has a massive global fan base. Megan Fox has been able to provide some remarkable performances since her debut in mainstream cinema. She is a beautiful beauty who has made her mark in the industry.
She appears on practically every list of the World's Most Beautiful Women. Here is a list of the top ten Megan Fox movies.
1. Transformers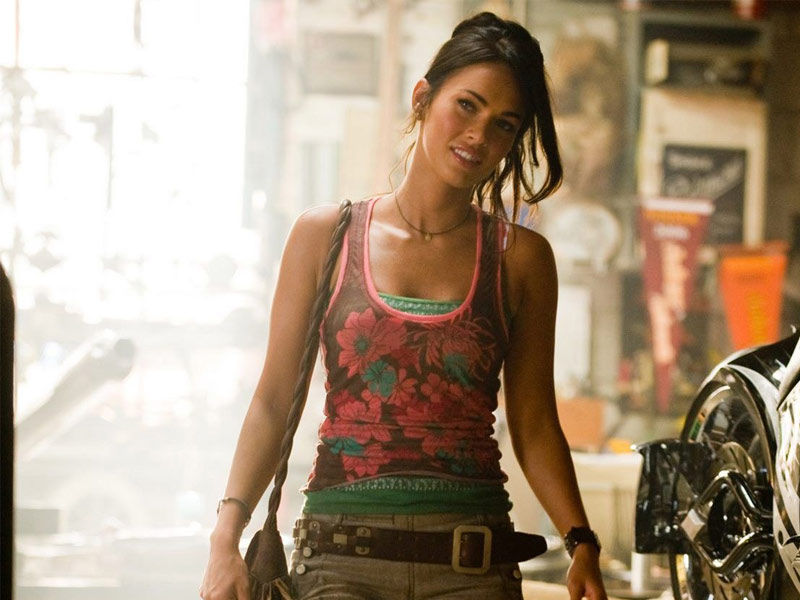 Megan Fox's biggest hit to date is Michael Bay's 2007 live-action movie Transformers. She played Mikela, which was also her first breakthrough in mainstream cinema. It made her popular among action movie fans. Megan Fox's entrance sequence has become iconic, cementing her status as a sex symbol. It also aided her in receiving her first MTV nomination for "Best Breakthrough Performance" and two Teen Choice Award nominations.
2. Transformers: Revenge of the Fallen (2009)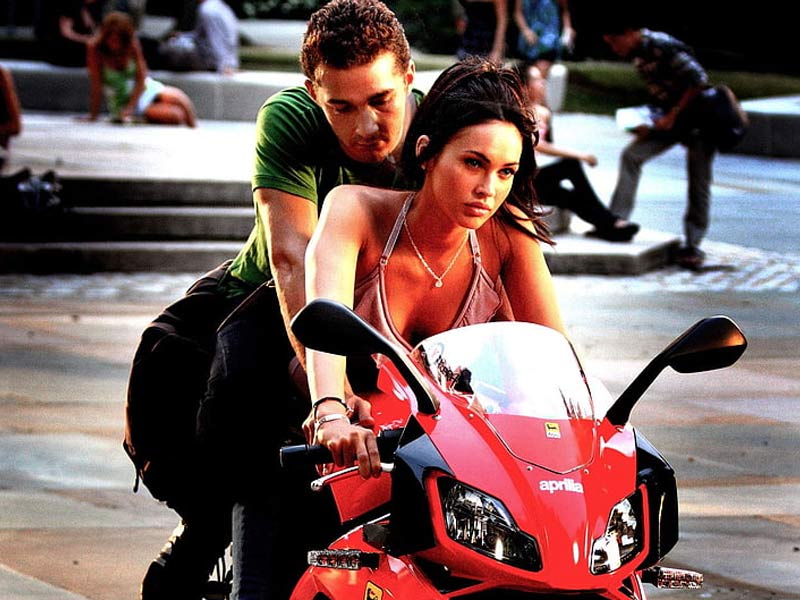 Fortunately for Megan Fox fans, she also appears in the second edition of the Transformers franchise. Transformers: Revenge of the Fallen was the sequel to Michael Bay's 2007 blockbuster Transformers. It was also the final installment in the Megan Fox series. Megan is the girlfriend of Shia Lebeouf's main character, Sam. According to rumors, she had a falling out with director Micheal Bay. The film was also met with criticism from both fans and critics.
3. Jennifer's Body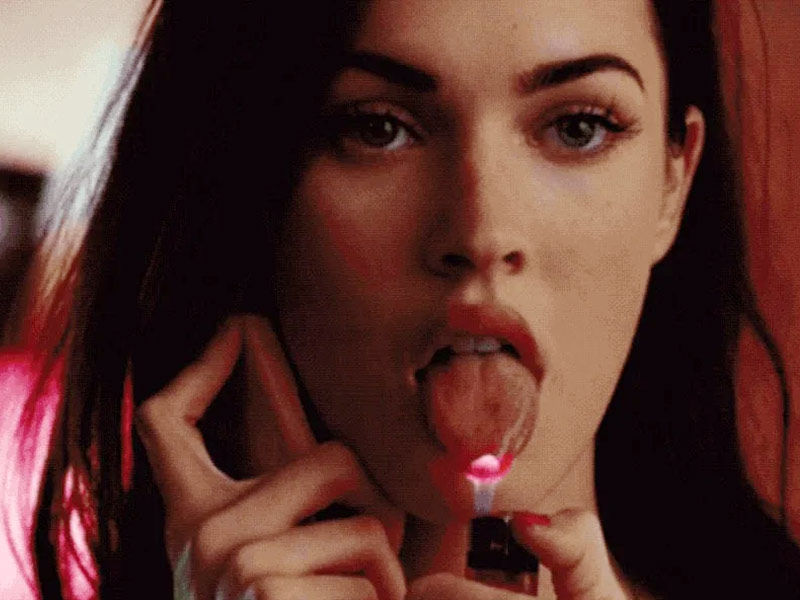 Jennifer's Body, a supernatural slasher film, was a colossal flop. Critics criticized the film, calling it "awful" and "neither funny nor scary." However, Megan Fox's character, Jennifer, proved to be unforgettable for her fans. Megan Fox herself was the film's saving grace. Her acting was lauded, and her journey from a girl next door to a demonic villain was warmly received by viewers. Top Critic Roger Ebert dubbed the film "Twilight for Boys," and he was correct! 1
4. Friends With Kids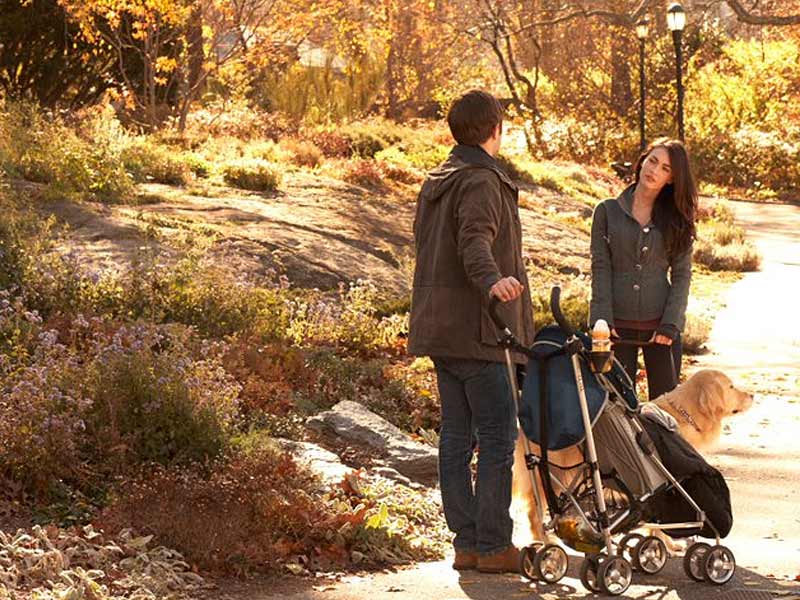 Peers Julie (Jennifer Westfeldt) and Jason (Adam Scott) feel increasing pressure to join their friends in beginning families as more of their friends marry and have children. When they come up with the notion of having a child without being romantically connected, it appears to be a foolproof method to enjoy motherhood without any ties attached until, of course, romantic sentiments emerge.
Fox gets to expand her acting muscles as one of Jason's paramours, among a better-than-usual cast (for her), including Kristen Wiig and Jon Hamm.
5. Teenage Mutant Ninja Turtles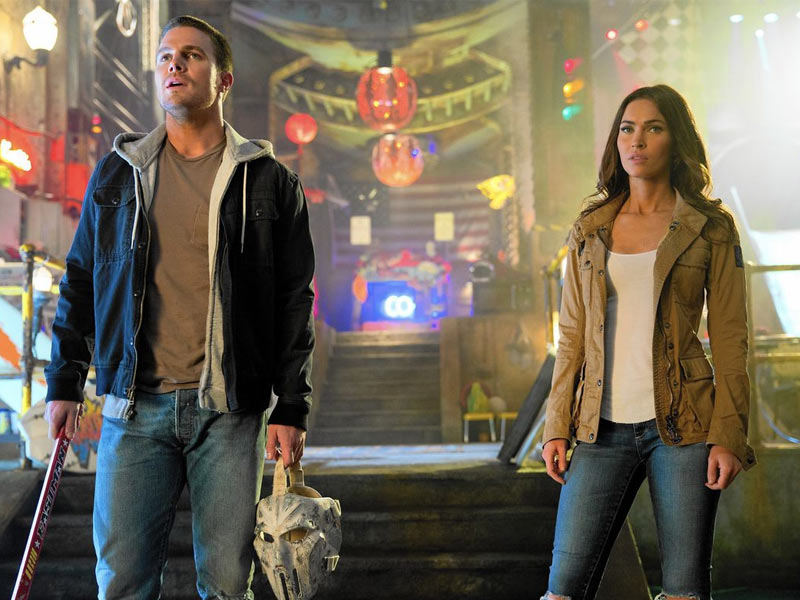 Teenage Mutant Ninja Turtles is one of Megan Fox's most successful films to date. The film was a box-office triumph, debuting first in its first weekend. Megan's rise to prominence was also aided by TMNT. She played April, an investigative journalist, and some TMNT fans were astonished to learn that Megan's part was the primary emphasis of the film.
6. Passion Play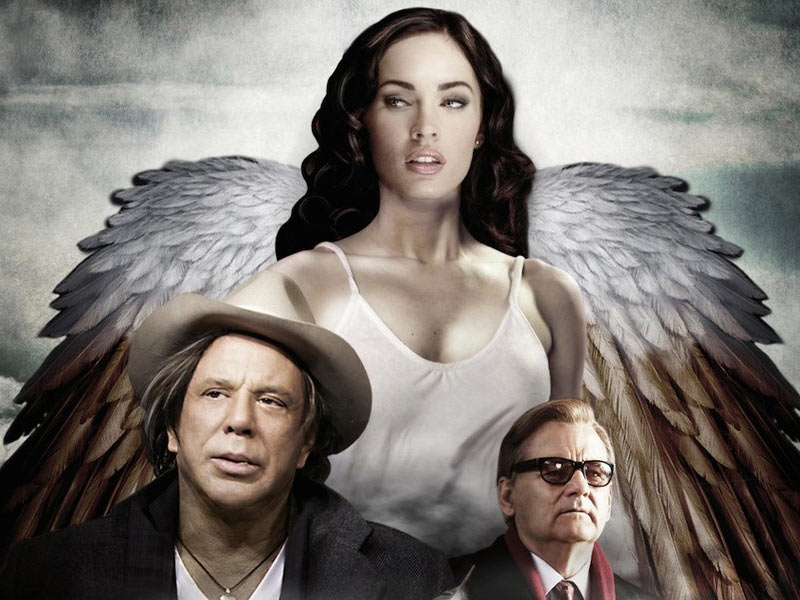 Though an unsuccessful movie, Passion Play is an absolute Megan Fox fan-favorite movie. Megan Fox was drop-dead gorgeous in all the scenes. She played the role of Lily Luster, a freak show performer. The latter draws the attention of the protagonist, Nate, played by Mickey Rourke. Rotten Tomatoes completely dismissed the movie with a pathetic 3% and was also panned by the critics.
7. How to Lose Friends & Alienate People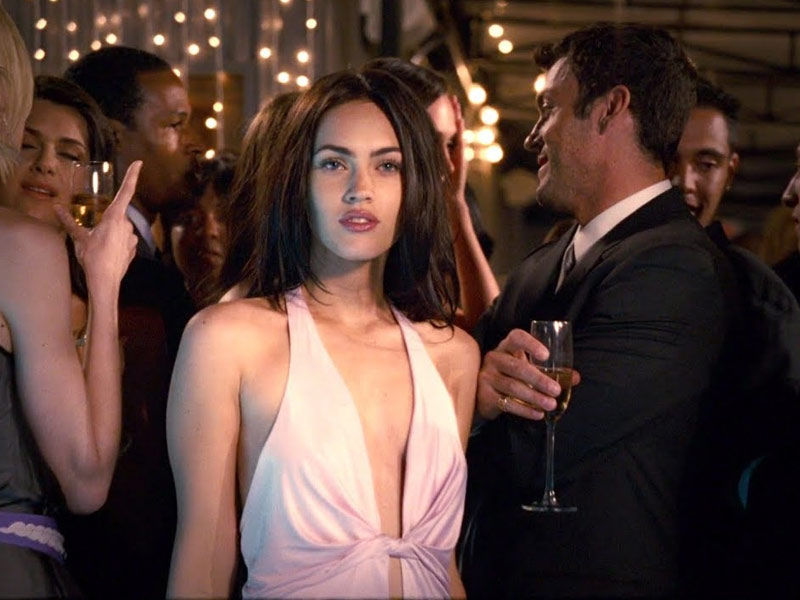 How to Lose Friends and Alienate People, a 2008 British comedy film, was based on Toby Young's memoir of the same name. The film, directed by Robert B. Weide, stars Simon Pegg, Jeff Bridges, Kirsten Dunst, and Megan Fox. She portrayed Sophie Maes, a rising celebrity who was the object of Toby Young's lust. Megan Fox's performance in the film was lauded. The film was panned by reviewers and was a box-office disappointment.
8. Confessions of a Teenage Drama Queen.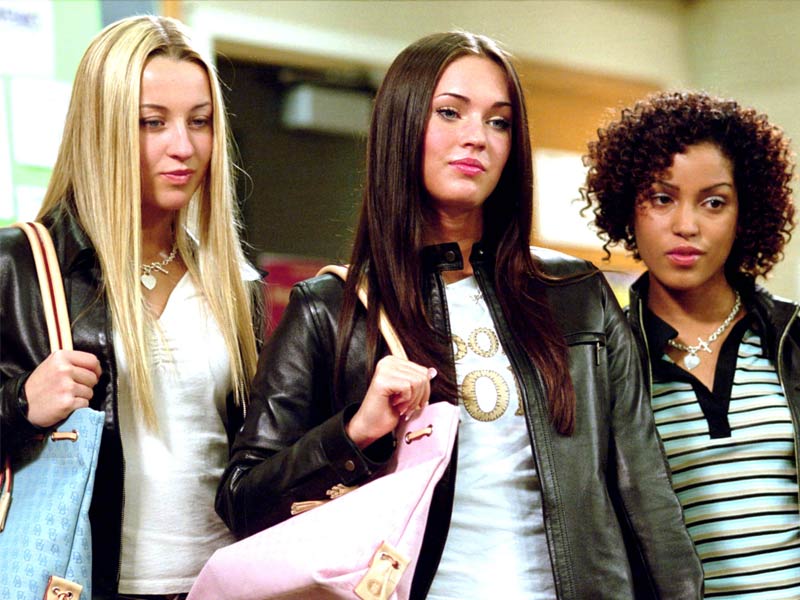 Megan Fox's major film role was Confessions of a Teenage Drama Queen. In the 2002 musical comedy, she plays Carla Santini, a well-known high school adolescent girl in her school. Based on Dyan Sheldon's book of the same name, this Sara Sugarman directorial received an unfavorable reaction from critics. However, it was a small box office success. Lindsay Lohan also appeared in the film, and Megan Fox played her first notable role.
9. This is 40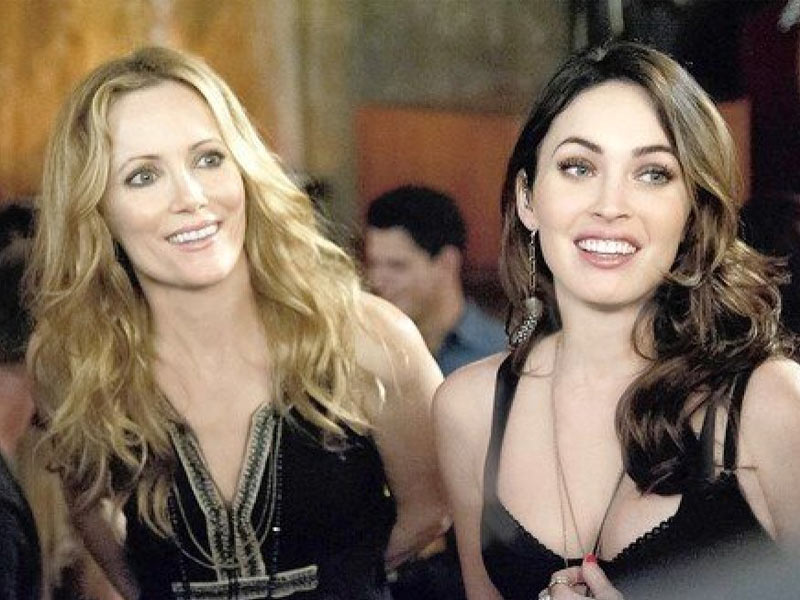 This is 40, the sequel to the 2007 comedy picture Knocked Up, was a moderate box-office success. Megan Fox played Desi, a girl who works in a clothing shop owned by Leslie Mann, one of the film's main characters, in the film directed by Judd Apatow. Some of Megan's most memorable scenes were featured in the film. Her portrayal was also appreciated for its comedic timing. If you like Megan Fox, you should watch it!
10. Jonah Hex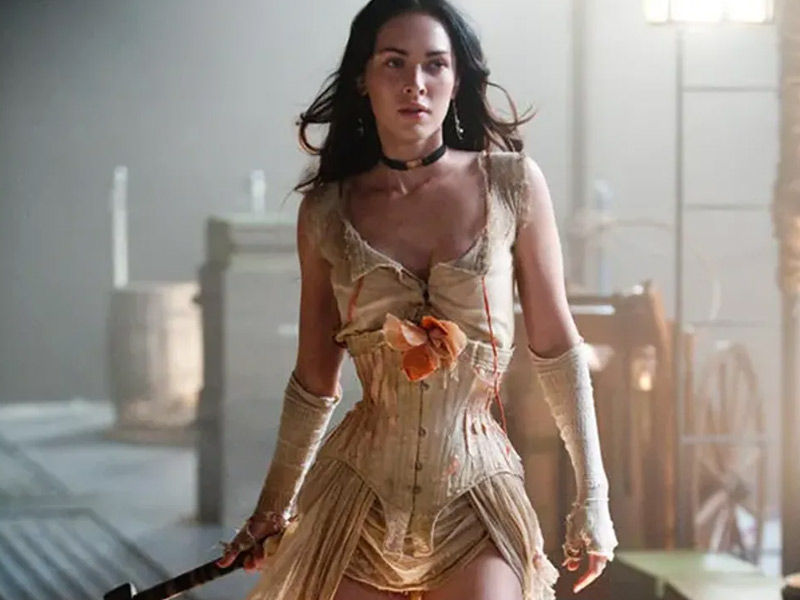 Jonah Hex, a DC film released in 2010, was a box office flop. The picture was not favorably received by reviewers or spectators. Megan Fox portrays Lilah, a gun-wielding prostitute, and the love interest of the eponymous character Jonah Hex in this science-fiction western thriller. In a not-so-remarkable film, Megan Fox plays a memorable character.