The Bollywood industry has produced several fantastic patriotic movies and songs that have gained popularity and created patriotism.
We have always felt that movies had the power to transform the world. In a world where think-pieces, podcasts, and detailed journalism are produced daily, We believe a well-made film with audio-visual elements can have a bigger impact than any other media. Even when it comes to energizing us about our nation, as the hero raises the Indian flag, it fills us with pride for this intangible entity known as India.
Here are 8 Patriotic movies that evoked this true love for our nation and made us shout India! India.
1. Border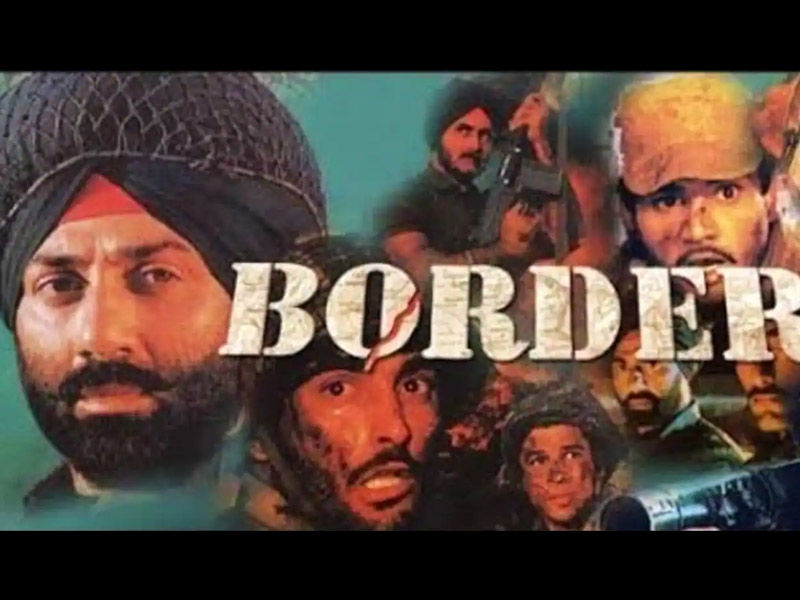 The Border is a 1997 Indian Hindustani epic war patriotic movie directed, produced, and written by J. P. Dutta. It is based on a true story from the Battle of Longewala in 1971 and is featured during the Indo-Pakistani War of 1971. Sunny Deol, Akshaye Khanna, Jackie Shroff, Sudesh Berry, Puneet Issar, Kulbhushan Kharbanda, and Sunil Shetty are ensemble cast members who play a major role in the movie. Tabu, Raakhee, Pooja Bhatt, and Sharbani Mukherjee play supporting parts. 
BORDER tells an incredible tale about young men and conflict. This Patriotic movie is based on a genuine tale during the 1971 war between rival nations India and Pakistan.
2. LOC Kargil (2003)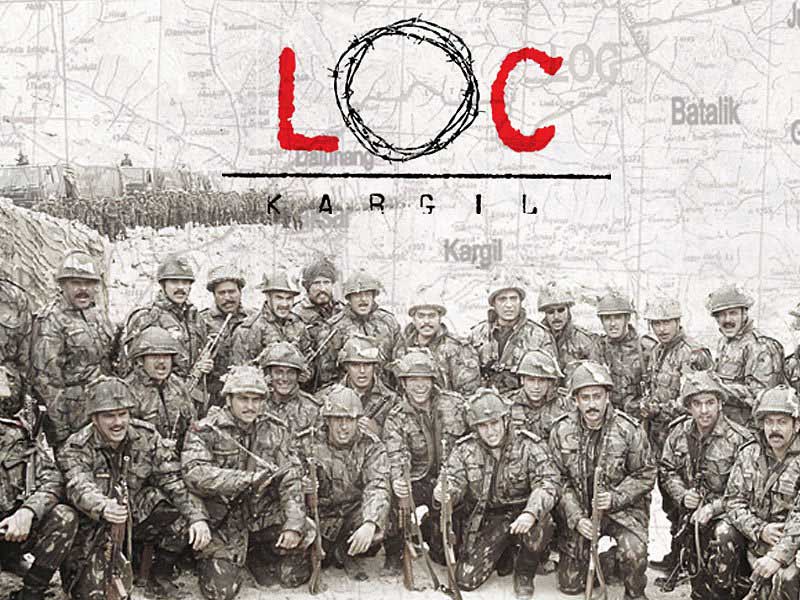 LOC Kargil is a 2003 Indian historical war drama film directed by J. P. Dutta under his J.P. Films banner, based on the Kargil War fought between India and Pakistan. The Patriotic movie includes a major ensemble cast of Bollywood stars. At the same time, the music is composed by Aadesh Shrivastava and Anu Malik, with the former writing the score and the latter writing the songs.
This Patriotic movie is also based on genuine events from the Kargil war between India and Pakistan. It is unquestionably a must-see if you enjoy viewing patriotic films; the performers have outperformed themselves. Their performance, combined with the excellent storyline, elevates this picture to the ranks of the best patriotic movies of all time.
3.Parmanu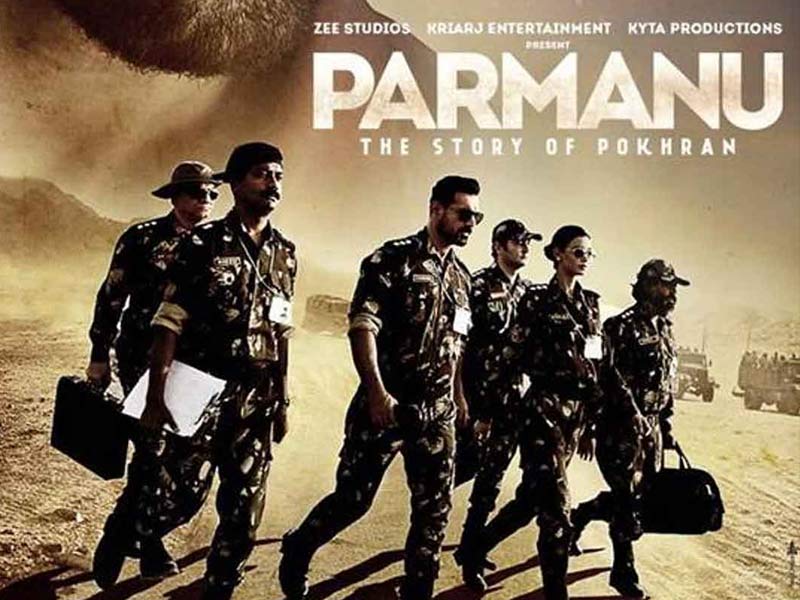 It is a 2018 Hindi-language Indian action-drama patriotic movie produced and directed by Abhishek Sharma and co-written by Saiwyn Quadras, Sanyuktha Chawla Sheikh, and Sharma. It was developed under the banners of Zee Studios, JA Entertainment, and KYTA Productions. The film was based on the Indian Army's nuclear bomb test explosions in Pokhran in 1998. Its major actors are John Abraham, Diana Penty, and Boman Irani.
Parmanu is a fun reenactment of India's race to become a nuclear power. Based on historical facts, the novel takes place between 1995 and 1998, when an IAS official from the Research and Analytics wing proposes conducting a retaliatory nuclear test in reaction to China's recent nuclear missile tests. It's a suspense drama that will keep you on the edge of your seat until the very end.
4. The Legend of Bhagat Singh 
Rajkumar Santoshi directed and produced The Legend of Bhagat Singh, a 2002 Indian Hindi-language biographical period movie. The movie is about Bhagat Singh, a freedom fighter who battled and fought for Indian independence alongside fellow Hindustan Republic Association members and volunteers. It stars Ajay Devgn as the main character and Sushant Singh, D. Santosh, and Akhilendra Mishra as supporting actors. Raj Babbar, Farida Jalal, and Amrita Rao appear as extras. The film follows Bhagat from his childhood, when he observed the Jallianwala Bagh massacre, to his execution on March 23, 1931.
The Legend of Bhagat Singh is a Patriotic movie that portrays the stories of three legendary young Indian freedom fighters: Bhagat Singh, Sukhdev, and Rajguru. It tells the narrative of how they battled for our country and willingly gave their lives when the time came. This clip will undoubtedly instill pride and respect for our country in you.
5. Shershaah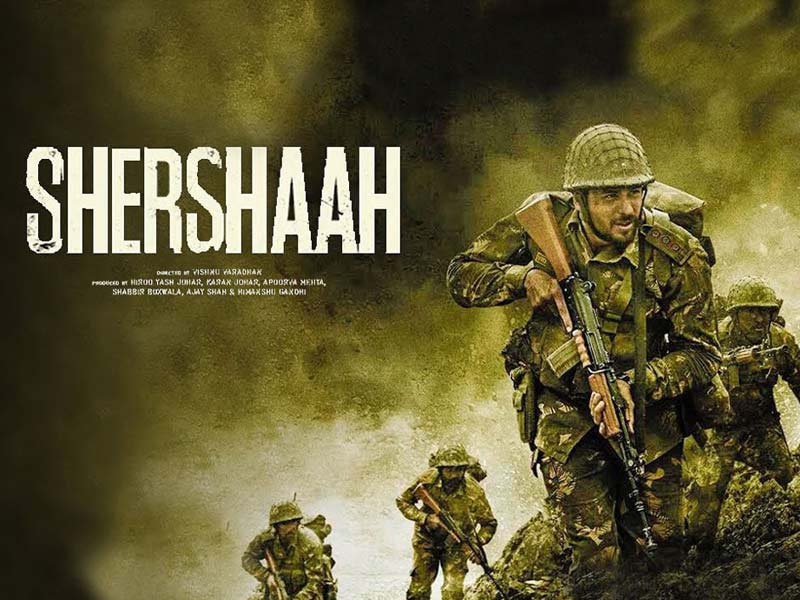 Shershaah is a 2021 Hindi-language biographical war Patriotic movie produced by Vishnuvardhan on his Bollywood debut and scripted by Sandeep Shrivastava. Captain Vikram Batra, a Param Vir Chakra awardee, is followed from his initial posting in the army until he died in the Kargil War. Kiara Advani plays Batra's girlfriend, Dimple Cheema, while Sidharth Malhotra plays Captain Vikram Batra. The patriotic movie was produced and directed by Dharma Productions and Kaash Entertainment, with Hiroo Yash Johar, Karan Johar, Apoorva Mehta, Shabbir Boxwala, Ajay Shah, and Himanshu Gandhi working as co-producers.
Shershaah is based on the true story of a heroic Indian soldier, Capt. Vikram Batra, who helped India win the Kargil War in 1999.
6. 1971
1971 is a 2007 Indian army/military-patriotic movie directed and produced by Amrit Sagar and scripted/written by Piyush Mishra and Amrit Sagar, based on the true narrative/events of prisoners of war following the 1971 Indo-Pakistani War. Manoj Bajpayee, Ravi Kishan, Piyush Mishra, Deepak Dobriyal, and others are the film's cast/star. It won the National Film Award for Best Feature Film in Hindi at the 55th National Film Awards. T
The film tells the story of six Indian Army personnel seized as prisoners of war by the Pakistan Army during the Indo-Pakistani War of 1971, preceded by East Pakistan's attempt to secede from West Pakistan to form a new country.
7. March 23, 1931: Shaheed 
March 23, 1931: Shaheed is a 2002 National Hindi historical biopic patriotic movie directed by Guddu Dhanoa about Bhagat Singh that recounts the events leading up to Indian independence fighter Bhagat Singh and his comrades Rajguru and Sukhdev on March 23, 1931. Bobby Deol portrays and represents Bhagat Singh, Sunny Deol portrays Chandrashekhar Azad, and Amrita Singh reprises her role as Bhagat Singh's mother. 
The film, laid in British India in the mid-1920s, tells freedom fighters, Bhagat Singh and Chandrashekhar Azad. They have only one specific goal: freedom for India. They began working on this task with two other men, Sukhdev and Rajguru. When his mentor, Lala Lajpat Rai, is mercilessly beaten to death by the police, Bhagat Singh becomes enraged and vows to avenge his mentor's death. He and his colleagues successfully assassinate one of the officials responsible. Still, they are identified, and as a result, Bhagat and Rajguru are arrested and imprisoned, tortured incessantly.
8. 72 Hours: Martyr Who Never Died
72 Hours: Martyr Who Never Died is a 2019 Indian historical drama patriotic movie directed and produced by Avinash Dhyani. The plot is based on the lives and times of rifleman Jaswant Singh Rawat, who fought against the advancing Chinese army during the 1962 Sino-Indian War. Both audiences and critics praised the film.
This film tells the story of the braveheart's unimaginable determination to protect Nurunaang Base in Arunachal Pradesh from Chinese soldiers (previously known as the NEFA border) by trying to fight in extreme weather conditions with no backup at all.
9. Mother India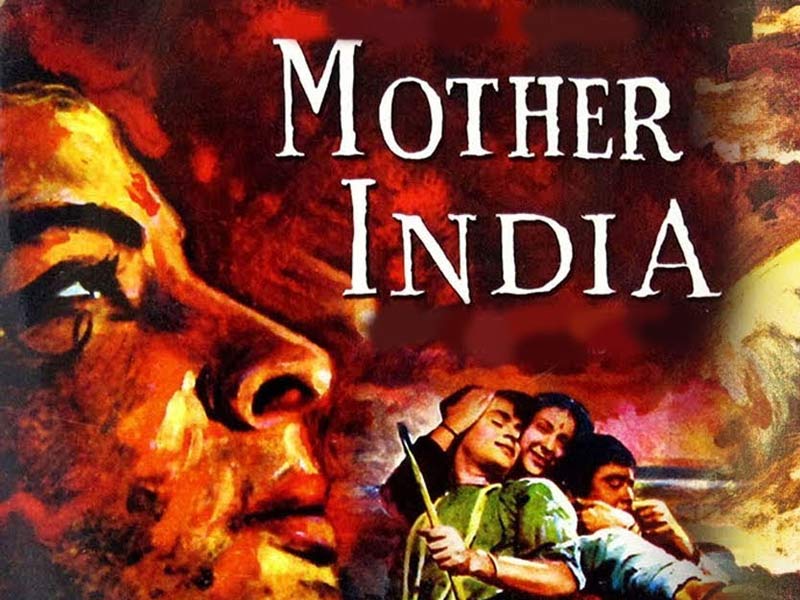 Mother India, produced by Mehboob Khan and featuring Nargis, Sunil Dutt, Rajendra Kumar, and Raaj Kumar, is a 1957 Hindi epic drama patriotic film. It is a remake of Khan's earlier film Aurat (1940). It tells the story of a poor-stricken country lady named Radha (Nargis), who battles to raise her sons and survive against a clever financial in the loss of her husband.
Mother India relates to a great sense of nationalism and nation-building in the wake of India's independence in 1947. While some writers regard Radha as a symbol of female liberation, others see her as a vehicle for feminine stereotypes.
10. Purab Aur Pashchim
Purab Aur Paschim is a 1970 Hindi-language dramatic patriotic movie in India. Manoj Kumar produced and directed the film, which starred Manoj Kumar, Saira Banu, Ashok Kumar, Pran, and Prem Chopra. Kalyanji Anandji composed the music. This film influenced the 2007 film Namastey London. This was Manoj Kumar's second film. He played Bharat (the first being Upkar) and his fourth picture on patriotism.
Manoj Kumar and Saira Banu feature in Purab Aur Pashchim, a 1970 Hindi patriotic dramatic movie. The plot centers around Bharat, a freedom warrior who travels to the United Kingdom for studies. He discovers that NRIs are wary of Indians and Indian culture in Britain yet open to Western culture.