Netflix has a big library of literary adaptations, with more on the way. These characteristics will appeal to aficionados of the novels utilised as source material, as well as new fans who have never heard of the works before. Brazen is the most recent addition to this list. This adaptation is based on Nora Roberts' novel Brazen Virtue. Roberts is a romantic thriller author who has written over 225 books, several of which have topped the New York Times bestseller list.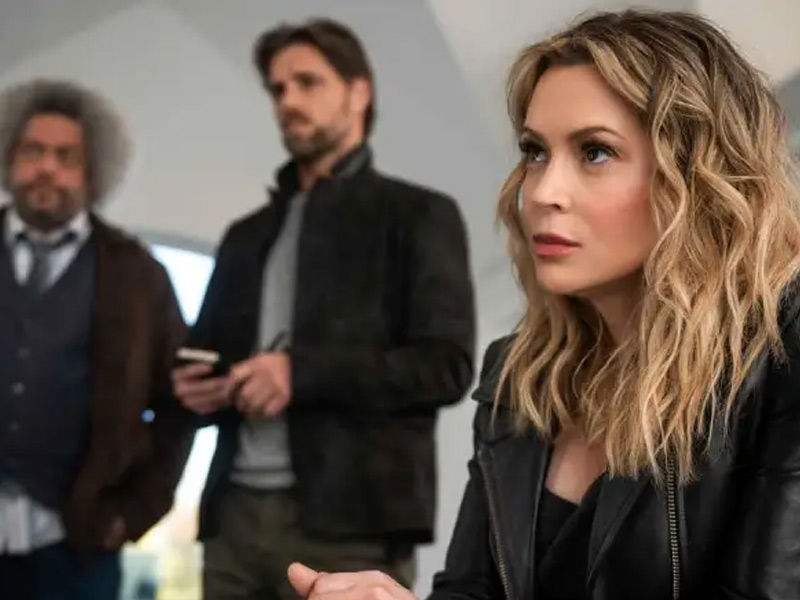 The Novel is adapted as Alyssa Milano's new Netflix thriller. Brazen, a crime thriller about a mystery author trying to solve the real-life case of her sister's murder, will be released On January 13th. Milano came to The View to preview the intriguing new film, which was fortunate for us. After discussing politics and activism, The View shifted gears to real-time breaking news.
Graze (Milano) discovers her sister's body in the house with no explanation in the segment that appeared in the first episode. The rest of the film, which is based on Nora Roberts' novel of the same name, unravels the murder, with Grace employing her mystery skills to connect the connections. Alyssa Milano, Sam Page, Colleen Wheeler, Lossen Chambers, Malach Weir, and Barry W. Levy feature in Monika Mitchell's film Brazen.
Grace McCabe, a best-selling mystery author and crime specialist, is played by Milano. Grace realises that her estranged sister has many dark secrets after she receives an unexpected request from her estranged sister to return to their home in Washington, D.C. Grace, despite the advice of Ed (Page), a detective assigned to the case, utilises her expertise to join the investigation after her sister is brutally killed and her secret existence as a webcam performer is discovered.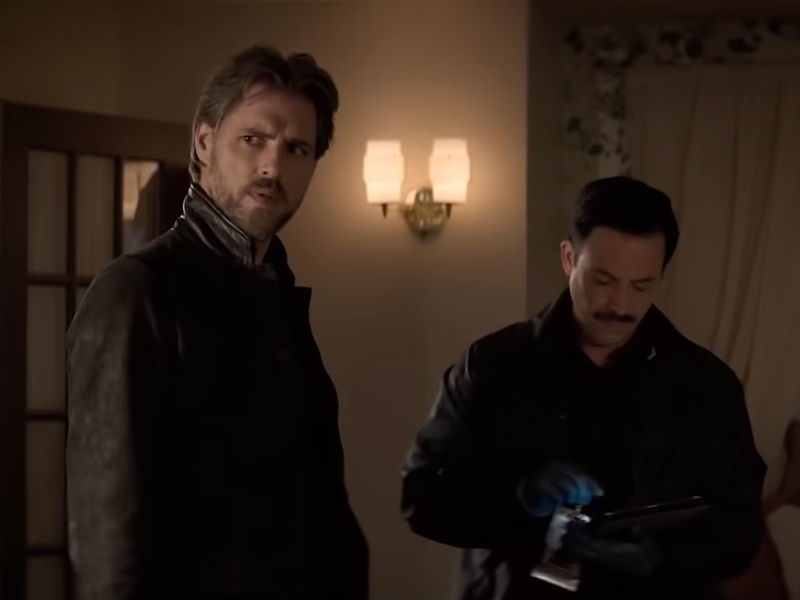 "I saw it with my husband Manny, and we both like it tremendously. Sunny Hostin, co-host, said, "It was like a guilty pleasure retreat, an armchair detective-type movie". "You witness these online contacts between women who make a profession as dominatrixes and the males who engage with them in the video. "You're dealing with both feminine empowerment and toxic masculinity here."
"That is what we hoped for." It's based on a book by Nora Roberts, a real true Nora Robert's turn-pager. She laughed as she said, "Or a page-turner?" "However, the story moves around a crime writer on the hunt for her sister's killer." It has everything you need for escapism, in my opinion: mystery, action, and a hot neighbour, as we witnessed. Sam Page puts forth an outstanding performance. Malachi Weir is a rare talent."
The actress went on to provide some behind-the-scenes details with all the thriller's fans.
"We shot during the epidemic, which was extremely challenging and intriguing, a lesson on how we can truly avoid this thing if procedure is followed," Milano remarked. "We filmed for three and a half months; filming a movie is really difficult." We're all crammed together. No one on the crew got sick because the process was so stringent. It was an amazing opportunity for me."
And now, just one day before the film's major premiere, Milano is looking forward to seeing the enticing new picture. "I hope people would enjoy it," she said at the end. "I want to amuse people, and I'm very thankful to the Netflix for allowing me to produce this movie."
The cast of Brazen includes The Bold Type actor Sam Page, who portrays Ed in the film, and Billions actor Malachi Weir, who plays Ben: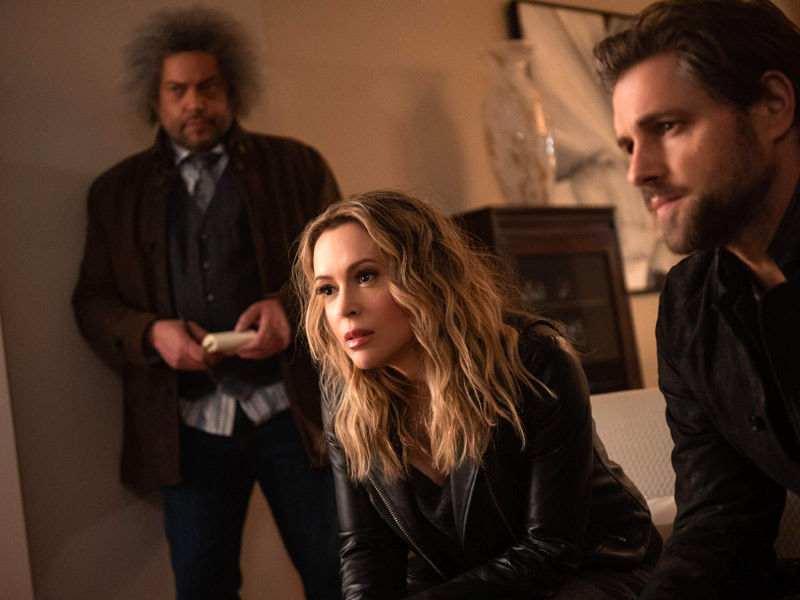 Senator Baxter Lossen Chambers is played by Colleen Wheeler
Jerald Baxter is played by Matthew Finlan.
Paul Morgan is played by Barry W. Levy.
Aaron Billy is played by Paul Stewart.
Richie is played by Jack Armstrong.
Leslie Kwan, in the role of forensics,
Michael Q. Adams in the role of Priest
In addition to these performers, the staff for Brazen is deserving of attention, since it comprises Virgin River director Monika Mitchell, as well as screenwriters Suzette Couture and Donald Martin. Whether you're watching for Alyssa Milano, looking for a new performer to root for, or simply want to see more of Monika Mitchell's work, this is a film you won't want to miss.
Grace's writing and her sister's murder are paralleled in the trailer, as she does everything she can to figure out who killed her sister. When further killings occur, the investigators believe they are dealing with a serial murderer. Grace and the gorgeous investigator Ed have a love relationship, which comes as no surprise given Roberts' reputation as a romance author. Will their relationship divert their attention away from a potentially life-threatening investigation?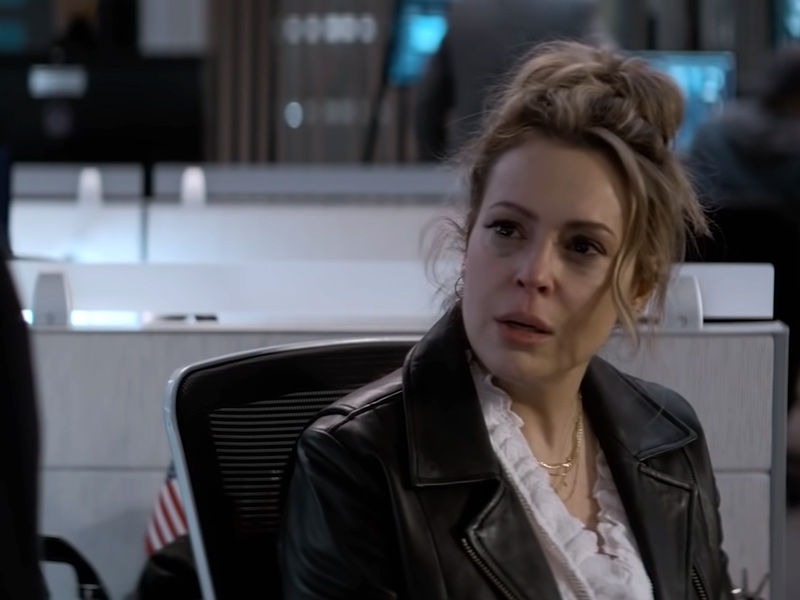 On Netflix, it's time for a bold release.
Brazen will premiere on Netflix on January 13, 2022, at 12:01 a.m. PT and 3:01 a.m. ET. Set a reminder for this thriller in your queue so you don't miss it.