Chhorii is a horror film directed by Vishal Furia and produced by Bhushan Kumar, Krishan Kumar, Vikram Malhotra, Jack Davis, Shikhaa Sharma, and Shiv Chanana that will be released in India in 2021. The film stars Nushrratt Bharuccha, Mita Vashisht, Rajesh Jais, and Saurabh Goyal, and is a remake of the Marathi-language film Lapachhapi (2017). On November 26, 2021, the film was released on Amazon Prime Video.
Cast of Chhorii
Sakshi, played by Nushrratt Bharuccha, is Hemant's former wife.
Mita Vashisht plays Bhanno Devi, the mother of Hemant and the other three boys, as well as Kajla's wife.
Yaaneea Bharadwaj as Sunaini, Pallavi Ajay as Rani
Rajesh Jais in the role of Kajla
Hemant Goyal is played by Saurabh Goyal.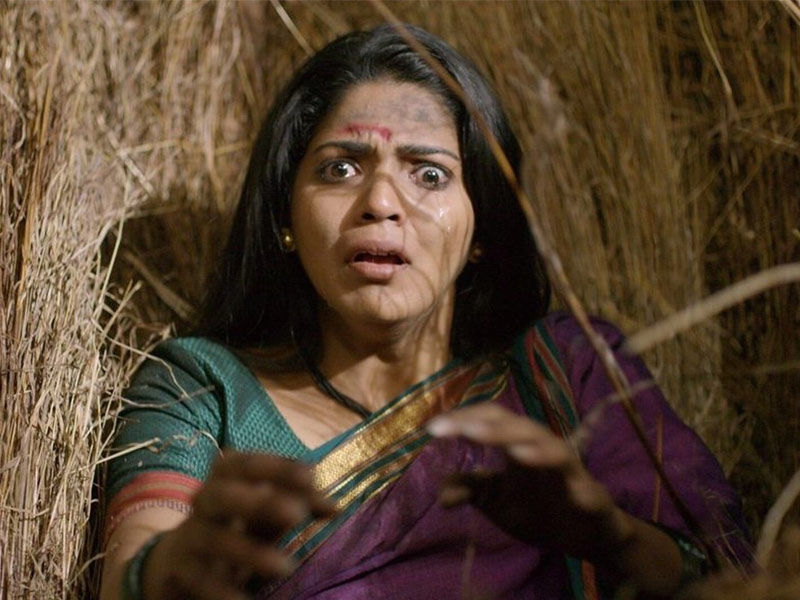 In the first scene, a pregnant lady is followed across a sugarcane field and is forced to cut her womb. The scene then shifts to the metropolis, where Sakshi (Nushrratt Bharuccha) lives with her husband Hemant and works for an NGO. After Hemant is attacked and threatened by several individuals for not repaying a debt he had borrowed for a business concept, they both go to their driver's hometown to hide for a few days.
They go through a sugarcane field to reach the settlement, which is 300 kilometres from the metropolis. They meet Devi, the driver's wife, who is a devout Orthodox Christian. Hemant leaves Sakshi with Devi for a few days to find a solution to their financial troubles.
Sakshi is teased by three kids and develops an interest in them. Devi discovers this and tells her to avoid them. But she ignores her and engages in a conversation with the children. Devi, fed up with Sakshi's refusal to listen to her, decides to threaten her. Following this episode, things between Devi and Sakshi deteriorated. Hemant visits Sakshi a few days later, and she begs him to take her back in a panic. As they leave that night, they are both accosted by Devi, and a ritual is conducted on Sakshi. Devi leads her to her room and ties her to the bed.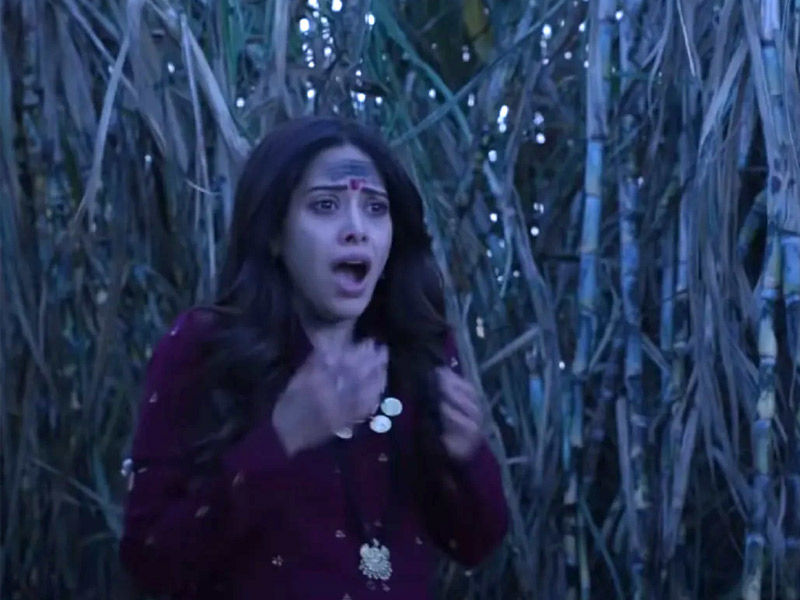 Devi instructs her that she must be alone for the next three days in order to rid herself of Sunaini, Devi's sister-in-law, and a witch who was once pregnant. She cast a spell on Devi's three young sons and killed her own husband by causing three boys to fall into the well, as well as herself by severing her womb. Devi's family has been cursed by Sunaini, assuring that they will not be able to continue their bloodline.
Devi tells Sakshi that all the images she would see over the following three days are illusions, and she advises her not to sing the lullaby she overheard Sunaini sing. The rest of the novel follows Sakshi's attempts to flee Sunani, Devi, and the mansion surrounded by sugarcane fields.
Sunaini's in-laws had requested her to murder her kid by cutting her womb because of female foeticide. It was discovered in the end. Devi burnt her alive and put her newborn daughter in a well when she refused, in order to fulfil a village-wide rite that ensures a healthy crop. Sunaini rushed into the well to save her daughter, and Devi's three boys followed Sunaini's daughter and Sunaini into the well to save them.
Sakshi is subjected to a sequence of traumatic situations that mirror Sunaina's three-day torture. Sakshi swears to inform everyone about Sunaina's experience if the ghost lets her go, rather than repeating her misery on the new spouses, in the dying minutes before being forced to self-harm her baby by the spirit (Sunaina).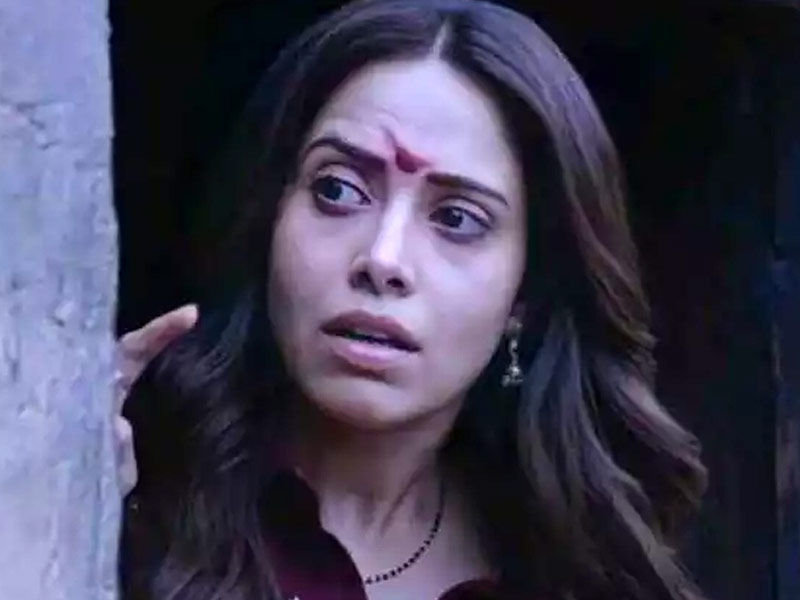 Sakshi survives the three-day experience, and when Devi, the driver, and Hemant arrive the next morning, Sakshi refuses to leave without telling them the story.
Hemant is revealed to be Rajbir, who murdered his prior two wives for fear of them informing others about the village killings. He spared Rani since she had sworn to remain silent for the rest of her life.
Sakshi run away, her knife remains in her hand from the night before, which she had used to save herself against Rajbir/Hemant. Rani approaches Rajbir and murders him with a cleaver as he takes up the knife to strike her from behind. Sakshi walks away from the village home, across the sugarcane field maze, on the route indicated by the three ghost children in the final scene. Sakshi is joined by Rani, who is dressed in a bloodied shirt.
Music and direction
Vishal Furia makes an attempt to match the scope of his tale. He makes the environment more gripping and frightening. He attempts to pack as much punch as possible towards the conclusion, but the first hour doesn't appear to be exploited to its best potential. However, once he starts playing, there is no turning back, at least for first-time watchers.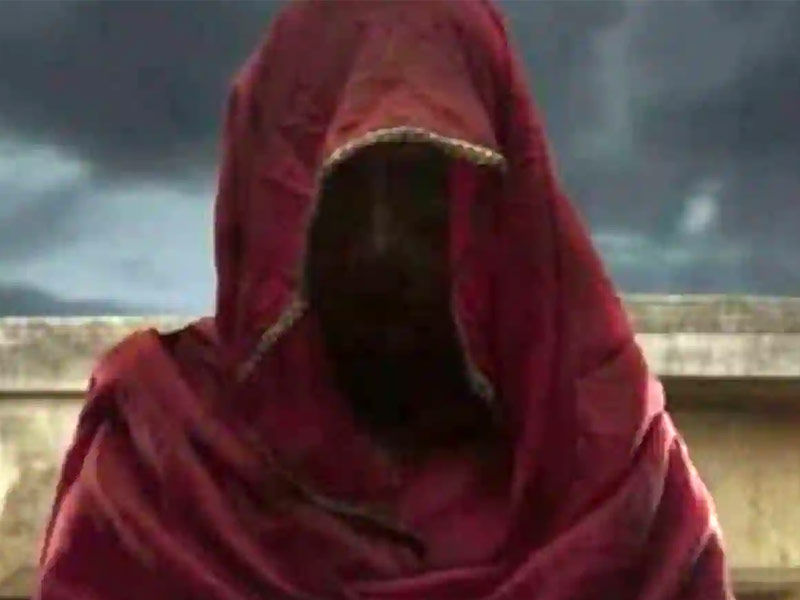 Ketan Sodha's background soundtrack is eerie and fitting for the film. It does give me the goosebumps, therefore I give it a thumbs up. The greatest option is to have the movie songless for the majority of the time. Production design is also to be commended because there is a certain amount of space available and constructing aesthetically stunning and terrifying sets is a skill.
The movie focuses on female infanticide without preaching about the societal consequences. While the state is not named, it is evident that the video takes place in Haryana, which has one of the worst reputations for this inhumane behaviour. Chhorii is a film that is equally exhilarating and terrifying. In terms of the horror genre, it's a breath of new air. This weekend, be afraid; you'll feel better.