A perfect American comedy movie, especially for children, is finally here. Clifford the Big Red Dog is based on a very famous children's book series of the same name as Norman Bridwell. The movie has been directed by Walt Becker and stars Darby Cramp, David Alan Grier, Tony Hal, Jack Whitehall, Kenan Thompson, Russell Wong, and John Cleese. The movie is a dedication in memory of Richard Robinson who died in June of this year and was the former CEO of Scholastic.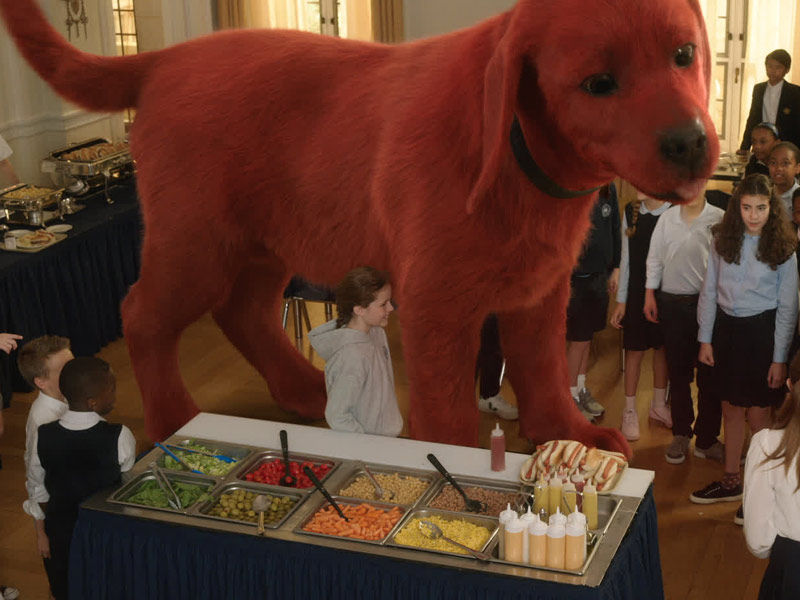 It was announced that the movie will be directed and released soon at the CinemaCon event that took place in Los Angles and was scheduled to premiere at the 2021 Toronto International Film Festival in September but due to some issues; the movie got released digitally and theatrically on Paramount+ on 10th of November of this year. Let's find out is it worthy watching or not.
CLIFFORD THE BIG RED DOG: A REVIEW
Since the very first trailer of Clifford the Big Red Dog got released last November, every single person got crazy for it. Clifford the Big Red Dog is a well-known and beloved character of everyone since its appearance. Parents should be aware that Clifford the Big Red Dog is a charming film with plenty of laughs for children. The plot quickly picks up with a cute little (regular-sized) puppy and a young girl visiting an unusual pet shop.
Some of the best scenes in the film are when the characters discover Clifford's enormous size and try to figure out how to navigate it. From there, the story becomes a little more difficult to follow for the younger fans. The greedy antagonist is devious but not frightening.
What's a big dog without a sense of humor? There are definitely some of that, as well as great takeaways like "it's okay to be different" and positive messages reminding us to appreciate those who are different from us. The film has a runtime of 96 minutes, but it appears to be a little longer. Still, it's worth watching with the whole family, but it's most likely to appeal to kids aged 5 to 9.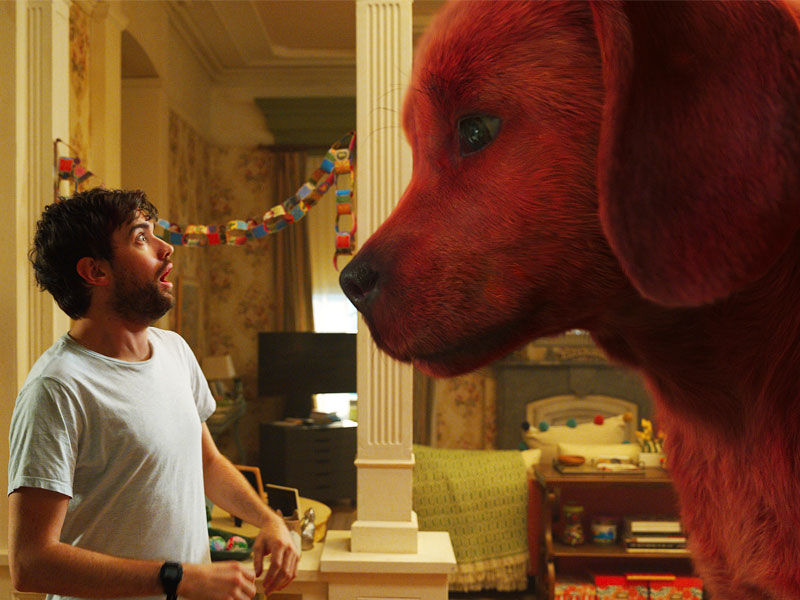 It may appear to be damning with faint praise to suggest that the reason Clifford the Big Red Dog succeeds so well is because he doesn't try to do too much in the first place. The movie is neither reinventing the wheel nor breaking new ground, and it's not likely to impress audiences with its bold artistic vision or profound emotional depths. But there is a place for solid and familiar entertainment that delivers exactly what it promises, and Clifford the Big Red Dog is just that.
The film easily overcomes its most obvious challenge: it's one thing for Clifford to be as red as a fire engine and as tall as a house in brightly illustrated children's books, but it's quite another for him to look that way in "live-action" (really, the kind of high-tech animation that's meant to look like live-action). On the other hand, Clifford's scale makes him so fantastical that he could be Bumblebee from Bumblebee or Elliot from Pete's Dragon. He is "realistic" enough that he can blend in with his on-location surroundings, but not so much because he is frightening to look at. He's even creepier when he's pigeon-sized but proportioned like a much larger animal.
At the same time, the movie lacks in cloying preciousness that so many films of children suffer from. Emily Elizabeth is convincingly adolescent, better at pretending to be wise beyond her years (she uses words like "abysmal" and "atrocious" when complaining about school) than at actually acting-wise beyond her years. Clifford's sad-puppy eyes elicit coos rather than Pixar-level crying outbursts, so her emotional journey is gentle.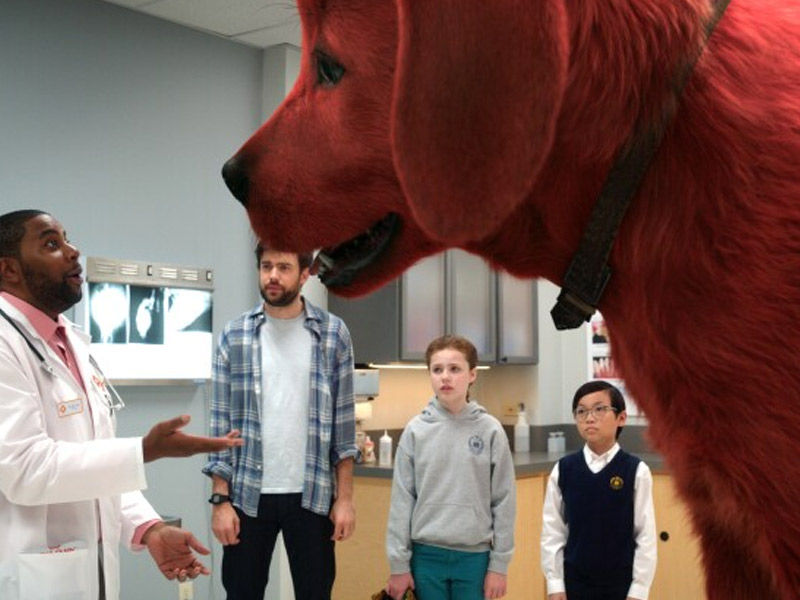 However, it fits the narrative unfolding on screen, which is not at all frightened of mustache-twirling villains such as Tony Hale's greedy biotech CEO or potty humor about Clifford's oppressively smelly farts. (Fortunately, the film spares us the sight of what must be couch-sized turds.)
The film's true secret weapon, on the other hand, isn't all that hidden: As Emily Elizabeth's well-meaning but irresponsible uncle, it's first-billed actor Jack Whitehall. Emily Elizabeth is the protagonist, and Clifford is the premise, but Whitehall's Uncle Casey is the glue that holds everything together. His performance establishes the tone of the film (funny but not frantic) and gauges the audience's reactions (perplexed but not horrified). With his loose and spontaneous delivery, he transforms average jokes into hilarious ones.
While Casey occasionally shakes his head at the absurd situation he's found himself in, Whitehall never once winks to indicate that he realizes it's all nonsense. Because he sells it so well, we believe in the film's magic. It's not a particularly rare or intricate spell. It's charming enough to make you smile, though.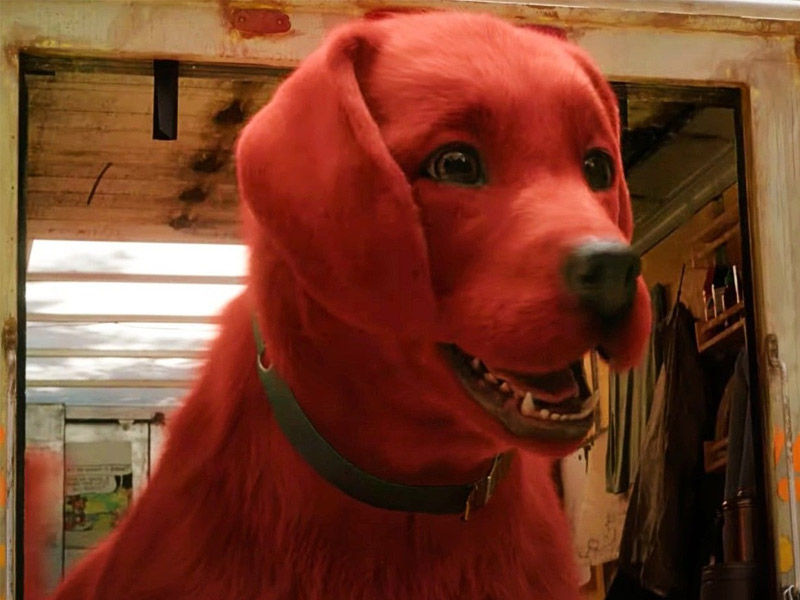 It is an interesting movie for the children and can prove to be a very good option if you are looking for something to watch with kids and family.