Crrush review
1.5 out of 5 stars

Krishna Boorugula, Abhay Simha Reddy, Ankita Manoj, Pari Pandey, Sri Sudha Reddy, and others star in the film.

Ravi Babu is the director and Film Producer

Flying Frogs Production is responsible for the banner.
Crrush Story Review
Ravi Babu, the writer-director, is no stranger to stretching the boundaries of 'adult comedy' in an urban setting. So, when the trailer for 'Crrush' was released, there was some anticipation that he might revolutionize the genre in his own unique way. After seeing the film (which is now streaming on ZEE5 after mercifully avoiding a theatrical release), one wonders why he dubbed it 'Crrush,' because it's a soul-crushing comedy!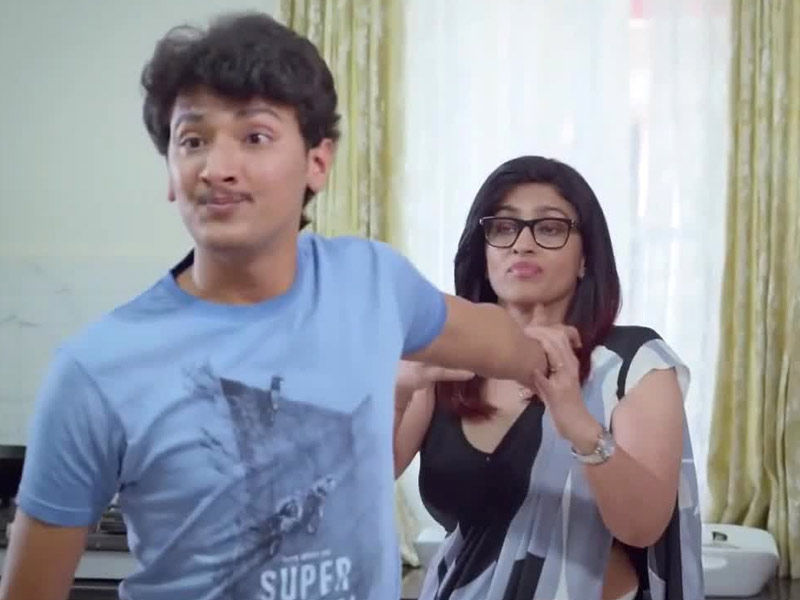 Ravi, Vamsi, and Teju, three young guys set to study in the United States, have been taught that American women don't care about males who don't have a social life. Their common acquaintance has faced humiliation on an American college campus for being a virgin at 20. The three don't want to leave for the US without making their debut in bed right now. This puts them in contact with a slew of crazy personalities, many of whom are either overly sexual or unfunnily odd.
The picture revels in a slew of over-theatrical characters and settings. There's the twerking, sex-obsessed maid. There's the elusive cousin who eventually succumbs to her sex-obsessed cousin's antics. There's the oblivious aunty who doesn't realize she's caused a libido volcano in the sex-crazed guy out to feel her body in the name of learning how to cook. As any adult worth, a vulgarly titled YouTube video will tell you, these clichés are from the SARS period, not the Covid age.
In the name of depicting the end of innocence in virgin men, 'Crush' normalizes ogling and inappropriate behaviors with women, many of whom are conveniently portrayed as X-rated. There's a parent who doubles as an antiquated sex instructor (thanks to 'Vakeel Saab,' he also teaches his son the 'No means no' aesthetic).
Women who want to have sex can be found on dating apps in droves. There's the massage-at-the-spa comedy, the shemale 'comedy,' the underwear 'comedy,' the 'bathroom towel slips accidentally in front of the next-door neighbor' trope… Above all, there's the gay 'comedy.' Every single aspect is completely out of date.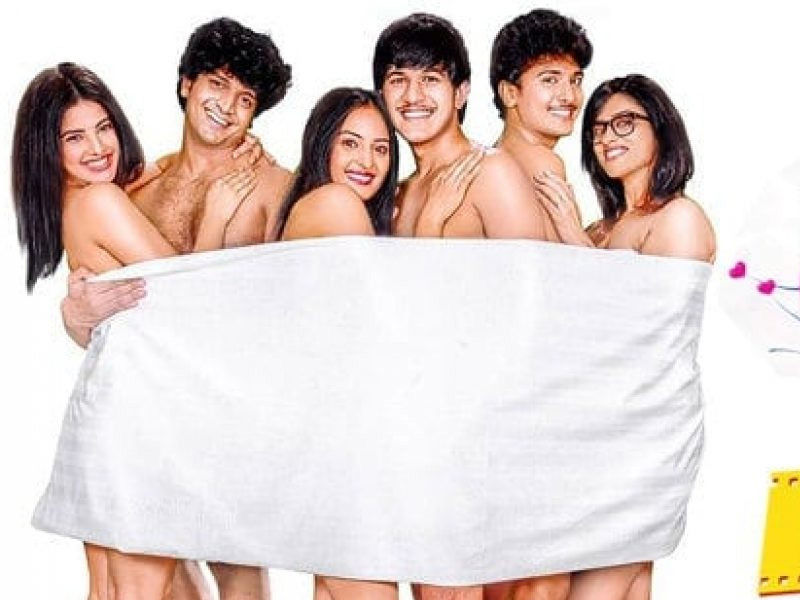 One of the lead men chokes on seeing a girl's cleavage in one of those heart-pounding sequences. There is a sexually inept husband. Every other scene contains a blatant depiction of lust. For the most part, the female characters are too oblivious to the lustful intentions of the passionate men they meet all the time.
Technician And Artist Reviews 
None of the actors performed their parts justice. Krishna Boorugula, Abhay Simha Reddy, Pari Pandey, Sri Sudha Reddy, and others were unsuccessful in obtaining their fundamental rights. They were unable to express themselves adequately, and their dialogue delivery lacked the necessary modulation. They utterly failed at comedic timing. Ankita Manoj, one of the female leads, drew her attention with her red hot looks. She did, however, have a restricted range of performance options. Another heroine, Pari Pandey, is adequate.
Ram Ravipalli, who played one of the characters' fathers, tried the viewers' patience with his monologues about teaching his son sex. Everyone was irritated by Sudha Reddy's scene as a divorced lady. The other cast's performance made the entire tale and narration a laughingstock.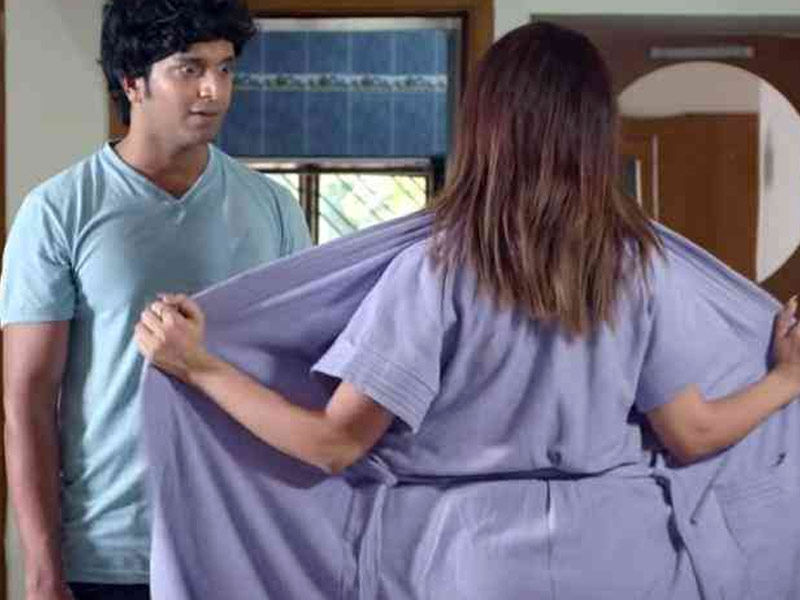 When Ravi Babu agreed to collaborate with Satyanand, many people were excited (co-writer). But he absolutely failed, and he and Nivas came up with dialogues that had no impact. They attempted to reproduce Allari's magic but failed spectacularly. Ravi Babu blew it with his story, screenplay, and dialogues. He arrived with a sloppy story, and the sloppy writing and direction didn't improve matters at much.
The technical staff exacerbated the issues. The funny scenes were not elevated by Vaidhhy's background music. The songs are below average, and they slowed down the narration. N.Sudhakar Reddy's cinematography failed to captivate the audience. The editing left a lot to be desired, which cannot be faulted because there would have been no story if the editing had been excellent.
Rating Reviews 
Ravi Babu, who was impressed with Nachavule and Nuvvila, focused on adult comedic capers in his desire to attract youngsters. Nonetheless, despite previous failures in this genre, he continues to produce films in this genre. Crrush had no story and focused on exploiting emotional impulses by dramatically presenting the picture with bold content. Crrush, on the other hand, crashed in no time due to a bad story and much weaker narration. Ravi Babu focused solely on B-grade material, horrible adult humor in the name of romanticism, and males ogling at beautiful ladies.
He simply objectified women in the guise of romance, and Ravi Babu's brag about Crrush causing sexual awakenings turned out to be fiction. None of the situations or lines, even those with contradictory meanings, failed to make an impression. The comedy scenes, whether shemale comedy, bathroom comedy, underwear comedy, or gay comedy, were outmoded. Astonishingly, new filmmakers in Tollywood are failing to keep up with the digital revolution. This sends a negative message to individuals all across the world. CJ assigns Crrush a 1.5 grade based on all of these factors.