The open marriage, the casual shrug when one of the partners takes advantage of the other's indifference, and the title itself are all deceptions.
Deep Water is the latest film that ostensibly aims to get to the bottom of infidelity but instead ends up paddling in the shallows. Ana De Armas and Ben Affleck play Melinda and Vic, who is unhappily married. Melinda is so bored with Vic that she has started bragging about her conquests. Vic, who appears to believe in free choice for consenting adults, accepts his friends' sympathy but does nothing to stop Melinda.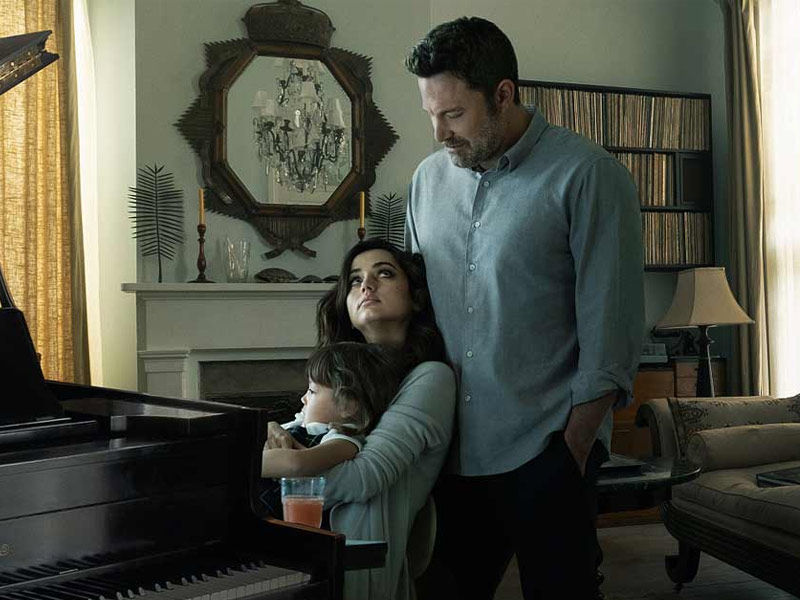 Story of Deep Water: 
Van Allens' massive wealth has resulted from technological advancement. Even though they live in a sleepy American town, there is plenty of drama to keep their emotionally checked-out friends entertained—Mr. Vic (Ben Affleck) for his stoicism, Mrs. Melinda (Ana De Armas) for her infidelity. After six decades, this Patricia Highsmith novel (circa 1957) finds a home in Hollywood, with updated-to-fit-the-generational-needs characters thrown into the oven for a good roast and came out mostly burnt.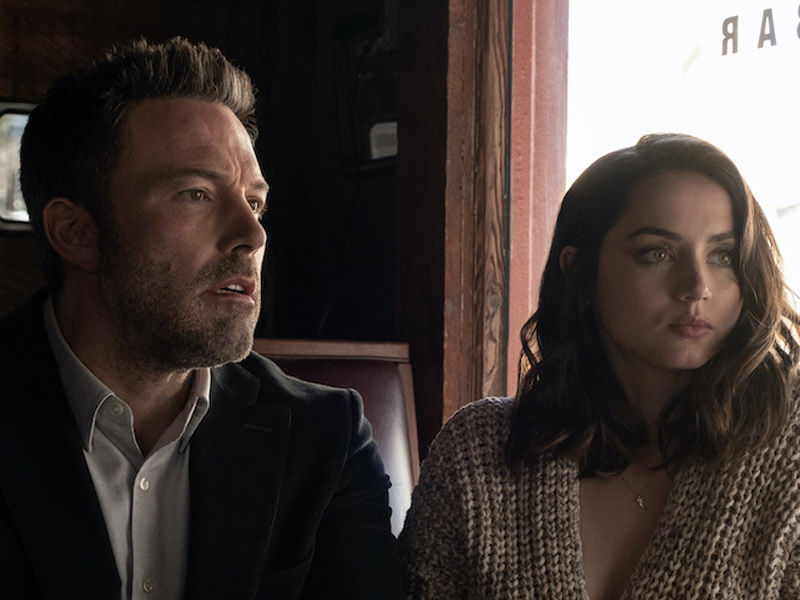 Review of Deep Water:
When Vic threatens one of Melinda's many conquests with death for sleeping with his promiscuous wife—"I killed Martin McRae with a hammer"—it almost sounded like a convenience store owner telling a local thug to get lost (authoritative tone in a soft-spoken body comes off as a desperate power-shifting move). Of course, we couldn't gauge the extent of his psychopathy just yet.
Adrian Lyne looks at toxicity in infidelity-laden relationships without any moral baggage or obligation to the audience to explain, which is an offshoot of what we hear in this comeback directorial venture after 20 years. 'Deep Water' is a film that lacks gravitas and barely touches on the 'whys' of codependency in loveless marriages but is hellbent on making you cry.
Vic, an early retiree, is old but handsome by rich-guy standards, brooding and brainy, and a loner among social butterflies, judging by his fondness for snails. In one scene, Vic describes his wife's morally questionable behavior to a police officer as, in a nutshell, an adult making life choices that he respects and chooses to go along with. That, of course, is not the case.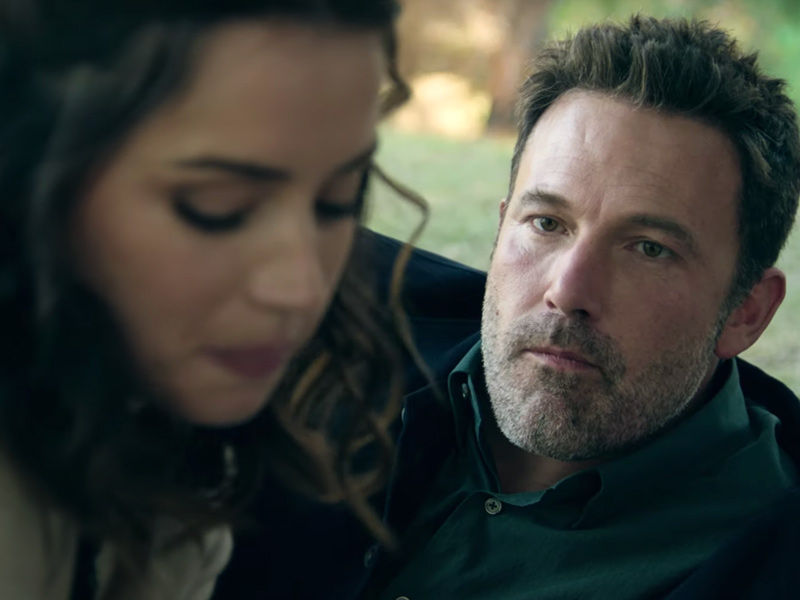 A wide range of 'accidents' and coincidences lead to a thrilling yet predictable climax in this 115-minute-long film—also a complete departure from the book—leaving us scratching our heads over questions that we know will never be answered. The first question is, why would a series of monochromatic snapshots be woven together and presented as a feature film based on a film that was never made?
The director of 'Fatal Attraction,' along with his writers Sam Levinson and Zach Helm, position the psychological thriller as a brief outline–a preface to an erotic novella of sorts–on mind games partners play to sustain a deplorable relationship, rather than the complex problem it poses to outsiders looking in.
The audience is expected to understand the power struggle and twisted dynamics between toxic mates—hurried sexual encounters, botched murder plots, and all—as if it were commonplace. In the middle of the film, one becomes so disconnected from the story that even Melinda's high libido and the overall portrait-esque setting can't entice us back in.
Of course, Vic is concerned. When one of Melinda's lovers drowns, she points her finger squarely at Vic. A nosy novelist neighbor (Tracy Letts) disturbed by Vic's stoicism agrees with Melinda but finds it difficult to find evidence that will lead to Vic's prosecution.
Why is Melinda not divorcing Vic? The answer is found not in the film itself but its source material. Deep Water is based on Patricia Highsmith's novel of the same name. Highsmith explores the many layers of a co-dependent relationship, exposing the masochistic misery that keeps Vic and Melinda together.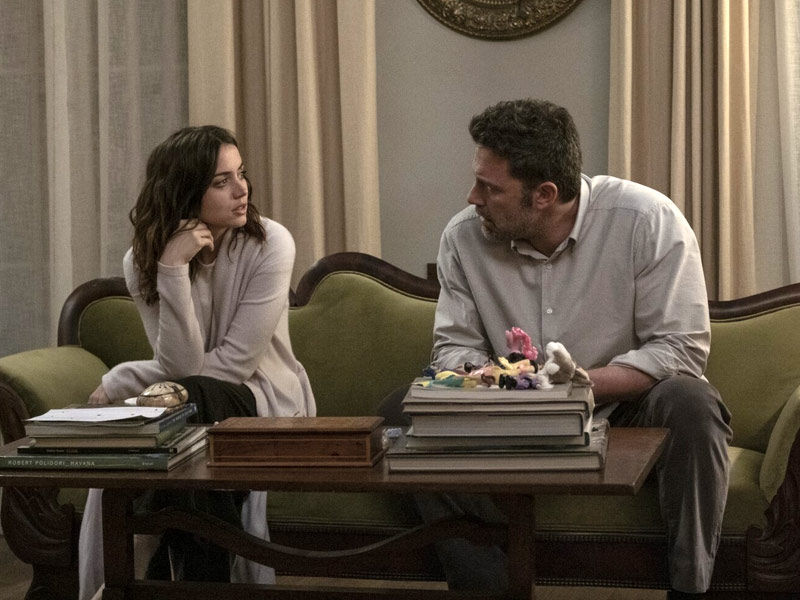 The screen adaptation, available on Amazon Prime Video, bears the director's imprint. Making a 20-year comeback, Adrian Lyne has directed a series of erotic dramas centered on the sexual games played by beautiful people.
The screenplay for Deep Water, written by Zach Helm and Sam Levinson, suggests that Melinda's adultery energizes the marriage and improves her sexual encounters with Vic. The half-finished characters and half-baked scenes only scratch the surface of the marriage's toxicity. Instead, the film builds up Vic's transformation from an emasculated husband to a potential psychopath.
Ben Affleck's monotonous performance best captures the overarching blandness. Ana De Armas is relegated to the role of a highly sexualized woman with an accent that suggests her passion is decidedly un-American.
Grace Jenkins, who plays Trixie, the couple's six-year-old daughter, is the most endearing member of the cast. Trixie is a preternaturally wise child who joins forces with her father against her mother and sees right through his ruse. Jenkins' ease in front of the camera is given its special sequence in the end credits, and it is one of the film's most genuine, artifice-free, and moving moments.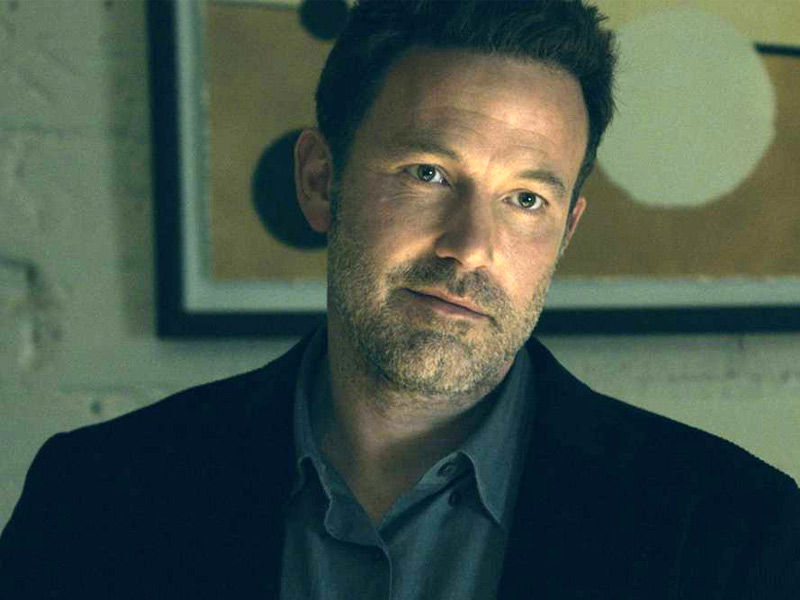 The film's Hitchcockian-style opening credits give a sense of what's to come. Jason Segel, who plays a man who breaks into the house or 'nobody,' does an excellent job, as do Jesse Plemons and Lily Collins. The writers have worked hard to ensure that all three major roles are clearly defined and developed. 'Windfall' does not break new ground, but it does entertain.