Stephen Lang reprises his role as the Blind Man in Don't Breathe 2, a brutal and violent sequel. It is the follow-up to the 2016 thriller Don't Breathe.
Set eight years after the events of Don't Breathe of 2016, this sequel finds Norman, a blind Navy Seal, living with Phoenix, an 11-year-old girl he adopted after rescuing her from a home fire. Shadow, his devoted Rottweiler, rounds out the family image. Phoenix is irritated by Norman's warnings regarding the town's safety. When Hernandez, a park ranger (Stephanie Arcila), Norman's lone contact with the outside world, advice taking Phoenix to town, he hesitantly agrees.
If the death of a kid in the 2016 horror-thriller Don't Breathe turned Norman Nordstrom, excellently played by Stephen Lang, becomes an atheist, having another one makes him preach "God is fair" in its sequel. This is a lesson given by the blind war veteran to Phoenix, played by Madelyn Grace, who is introduced as his daughter at the start of Don't Breathe 2. While the first film in the home invasion trilogy was shamelessly violent, the sequel attempts to bring emotion – without going into detail – into the lethal mix.
Don't Breathe 2 begins with a little girl emerging from a burning house and collapsing on the road. We meet her as Phoenix eight years after the horrific fire. Our anti-hero Norman is teaching her combat and survival techniques. He is overprotective, and she is defiant. Raylan (Brendan Sexton III), a group of invaders with a military history, finally puts the father-daughter bond to the test. However, you don't feel sorry for Norman, since he risks his life to save Phoenix. Their friendship isn't fully formed until the cat-and-mouse game begins.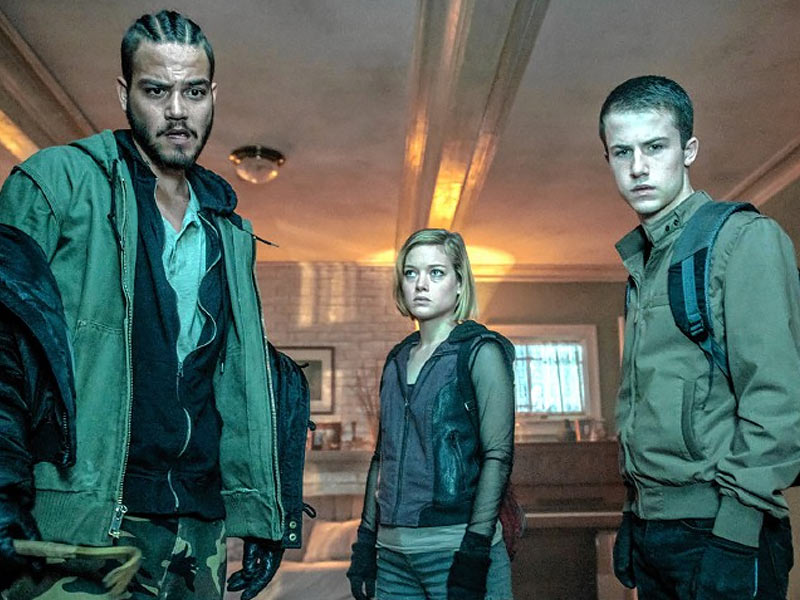 This sequel to the enormously popular 'Don't Breathe' explains itself right away, as director and co-writer Rodo Sayagues, together with the original director, Fede Alvarez, capture your attention from the opening scene and never let it go. The blood-soaked action is unrelenting and terrifying, squeezed into a short length that never seems rushed. The premise of the movie is deficient and lacks conviction to explain such a horrific gorefest. However, it establishes the stage for a dramatic battle between a super-strong blind guy and a little girl versus a horde of awful and vicious monsters. It's an exciting contest where you can't help but root for the supposedly outcasts who you know can kick some major butt.
Of course, Stephen Lang, with his now-famous 'Blind Man' act, leads the offensive. The actor is back in terrific shape, looking every inch the athletic powerhouse who will not be defeated without a fight. And this isn't just ordinary conflict. This sequel is chock-full of inventive and nerve-wracking methods to torture and murder your opponent, and it's not for the faint of heart. Lang brings the fierce action to life with complete conviction. Madelyn Grace follows in his footsteps and gradually improves at all the chopping and dicing — something no 11-year-old should ever have to do.
While the first film, Don't Breathe, depicted a gang of youngsters attempting to steal an apparently innocuous blind man's tiny wealth and ending themselves in a nightmare realm, the sequel has skilled invaders going after the preteen girl Phoenix. None of the invaders realizes how well Norman knows his home and how he can transform himself into a killing machine with the help of his enhanced senses. This results in high-octane action, a lot of gore, and exciting gory showdowns in both flicks.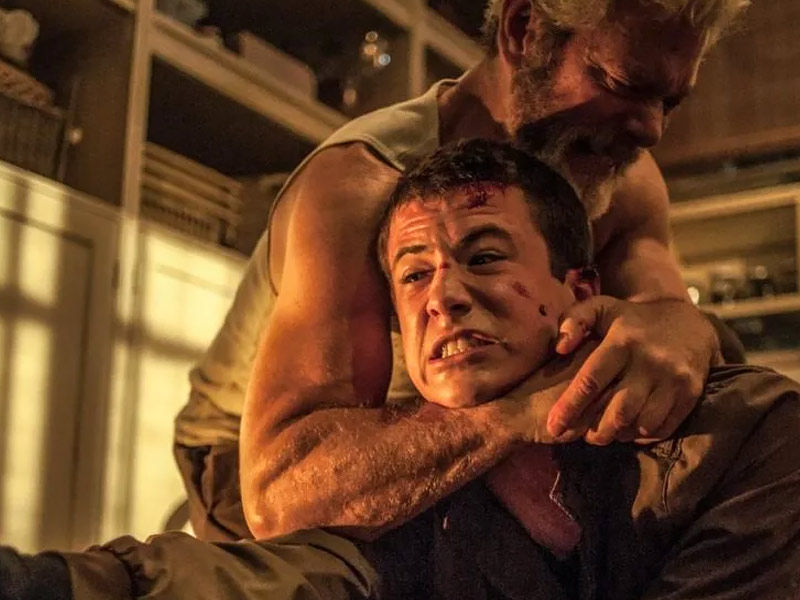 Rodo Sayagues directs Don't Breathe 2, and he co-wrote the scripts for both films with Fede Alvarez, who directed the original. In the sequel, the invaders seek to go to Phoenix for whatever reason. The Blind Man will go to any length to protect her. Here, the choreography and camera work are both planned and successful. They depict the protagonists' despair in their quest for survival. To heighten the suspense, the sound effects alternate between silence and a dramatic soundtrack.
As the Blind Man, Stephen Lang is both menacingly malevolent and tormented by his crimes. The 69-year-old actor has a commanding film presence that shines most in action sequences. Even though Lang is given some unnecessary lines, he makes it work with his deep-set voice. As Phoenix, Madelyn Grace moves quickly and emotes her complex emotions through her facial expressions. After all, the small girl is trapped between two groups of terrible individuals, each of whom wants to possess her for their own reasons. The rest of the ensemble is convincing in their nasty portrayals.
Don't Breathe was a wonderfully planned, created, and performed picture that became a sleeper smash. Don't Breathe 2 appears to have bowed to the burden of living up to the outstanding first installment. After all, we were captivated by the Blind Man's incredible power and endurance, even if it came with a skewed sense of justice, dubious humanity, and warped morals. If there is still life in the Don't Breathe franchise, we hope the next installment delivers an inventive product on a par with the original picture. And, yeah, the screen, and the theatrical experience of a horror thriller… that's Don't Breathe 2's undeniable saving grace.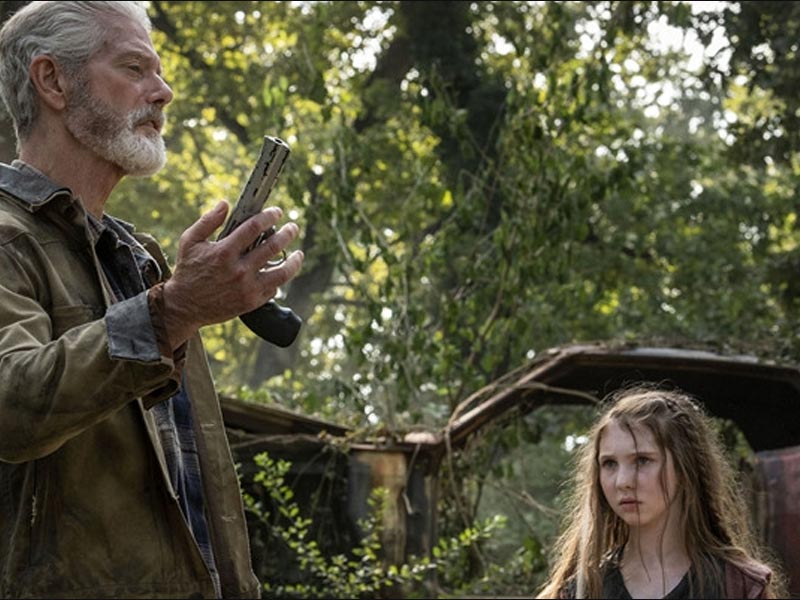 Brendan Sexton III leads the band of criminals, portraying himself as a frightening and cold-blooded outlaw. Both dogs deserve special recognition for being at their most fierce. Don't Breathe 2's gloomy cinematography, forceful background soundtrack, sleek cut, and dingy production design all contribute to the overall impact of making this one a very thrilling actioner.
It's disputed if this sequel is better than the first, but there's no denying that 'Don't Breathe 2' has the intensity, tension, and excitement to keep us waiting for the next installment.