The origins of Halloween may be traced back to the ancient Celtic feast of Samhain. On November 1, the Celts, lived 2,000 years ago in what is now Ireland, the United Kingdom, and northern France, observed as their new year.
This day seen as the end of summer and harvest, as well as the start of the dark, frigid winter, which was traditionally connected with mortality. Celts thought that during the night before the New Year's Day, the line between the living and dead. They celebrated Samhain on October 31st, when the spirits of the dead returned to earth.
When it comes to financial success, spooky Halloween movies have a lengthy track record of becoming box office smashes. The "Halloween" series, based on the 1978 original picture directed by John Carpenter and starring Donald Pleasance, Nick Castle, Jamie Curtis, and Tony Moran, is a classic Halloween movie.
In the film "Halloween," a little boy called Michael Myers murders his sister and is sentenced to prison, only to elude capture as a teen on Halloween night and seek out his old haunts and a new victim. In 2018, Jamie Lee Curtis and Nick Castle starred in a direct sequel to the original "Halloween." In 2021, "Halloween Kills," the twelfth film in the overall "Halloween" franchise, was released.
"Halloween" influenced subsequent renowned "slasher films" including "Scream," "Nightmare on Elm Street," and "Friday the 13," and is considered a classic horror picture down to its creepy music. "Hocus Pocus," "The Nightmare Before Christmas," "Beetlejuice," and "It's the Great Pumpkin, Charlie Brown" are some more family-friendly Halloween movies.
List of  Halloween Movies 
Halloween wouldn't be Halloween without the Halloween movies that go along with it, just as Christmas wouldn't be Christmas without the music and Valentine's Day wouldn't be Valentine's Day without the chocolates.
The Exorcist (1973)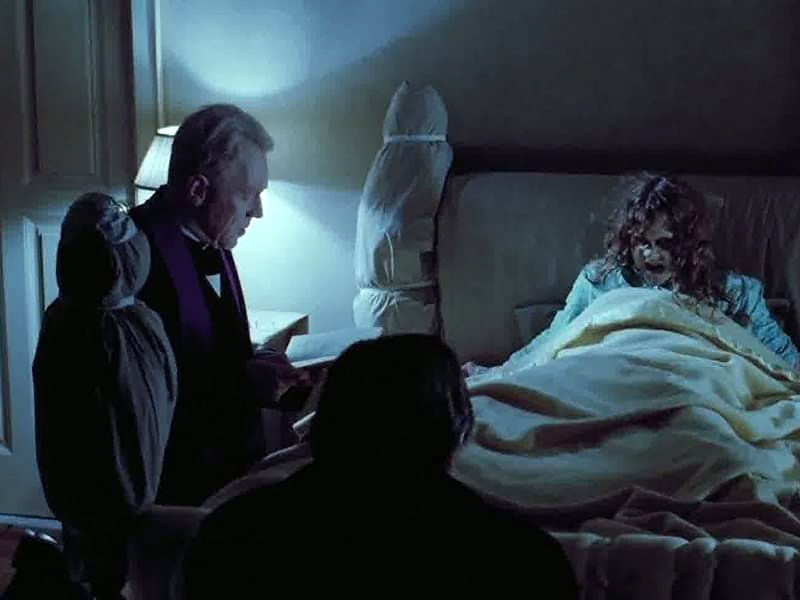 The Exorcist is a 1973 supernatural horror film directed by William Friedkin, produced by William Peter Blatty, and written on the screen by William Friedkin. In the movie a 12-year-old girl is possessed by a mysterious entity. Her mother turns to two priests for aid.
A visiting actress in Washington, D.C. detects remarkable and hazardous changes in her 12-year-old daughter's behaviour and physical appearance. Meanwhile, while dealing with his mother's terminal illness, a young priest at neighbouring Georgetown University begins to doubt his religion. Finally, at the story's conclusion, a feeble, elderly priest understands the need for a showdown with an old demonic foe.
Halloween (1978)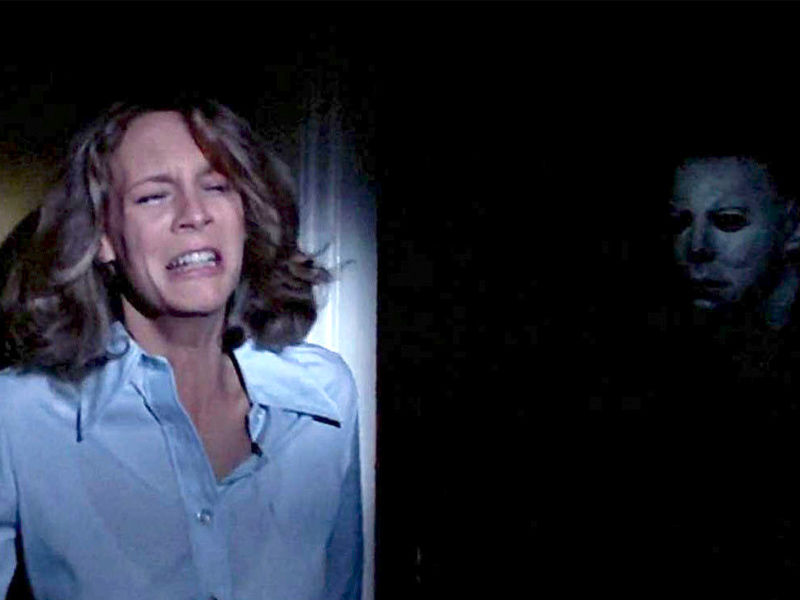 Michael Myers escapes from a mental institution fifteen years after murdering his sister on Halloween night in 1963, and returns to the little town of Haddonfield, Illinois to kill once again.
The year is 1963, and the date is October 31st. When officers reaches at 43 Lampkin Ln., they find that Judith Myers, 15, was stabbed to death by her 6-year-old brother, Michael. On the night before Halloween, after 15 years in a mental institution, Myers erupts. Except for Myers' psychiatrist, Dr. Loomis, no one knows or cares what will happen on October 31st, 1978. Michael is returning to Haddonfield, he knows, but by the time the town recognizes it, it will be too late for too many.
Scream (1996)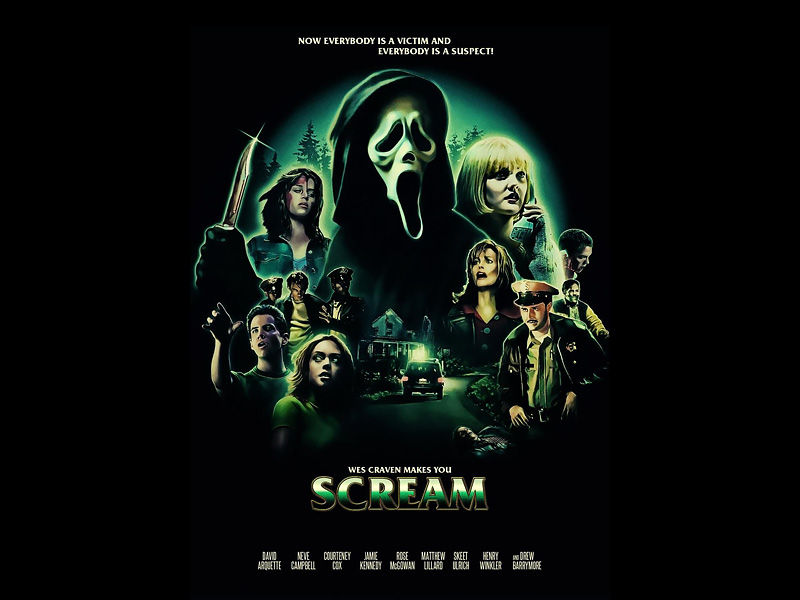 A year after her mother's death, a young girl is tortured by a new killer who uses horror films as part of a deadly game to target her and her friends. Sidney Prescott (Neve Campbell) and her pals began receiving weird phone calls a year after her mother died. The calls were eventually discovered to be coming from a crazy serial murderer dressed in a white face mask and a big black robe seeking vengeance.
His phone calls are generally filled with a slew of questions, the most important of which is: What's your favourite horror movie? Along with a plethora of terrifying movie facts, the film concludes with bloody shards of innocent lives strewn over the little hamlet of Woodsboro.
Nightmare on the Elm street (1984)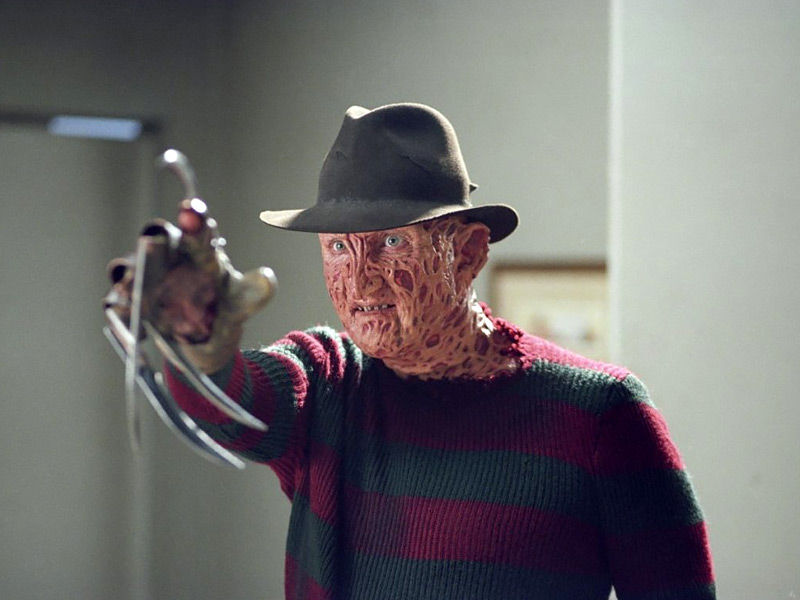 A deceased child murderer's terrible soul seeks vengeance by entering the dreams of youngsters whose parents were responsible for his untimely demise. Nancy Thompson and a group of her pals are tormented by a clawed killer named Fred Krueger in their nightmares on Elm Street. As Fred tries to eliminate them one by one, Nancy must think swiftly. Who is there to save you while he has you sleeping?
Child's Play (1988)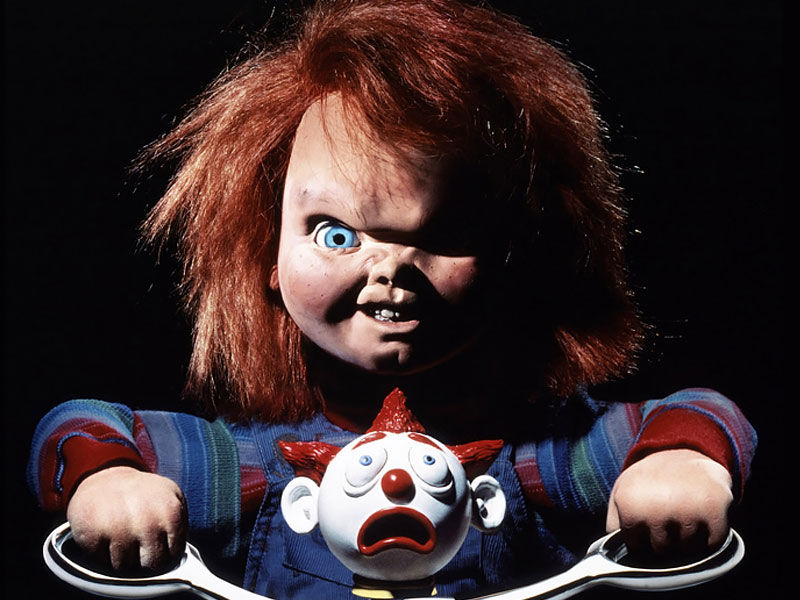 For her son's birthday, a single mother presents him a cute doll, only to discover that it is inhabited by the spirit of a an evil serial murderer.
When Charles Lee Ray has to get away from officer Mike Norris quickly, he hides his soul in Chucky, a fun, seemingly decent person doll. He has no idea that a little boy named Andy Barclay would be the new owner of him in the near future. While committing several murders, Charles confides in Andy, and it is too late once the grownups take Andy's account as fact.