"Elvis" features all the glitz, rhinestones, and jumpsuits you'd anticipate from an Elvis movie, but it lacks the complexity required for a 2022 picture about the "King."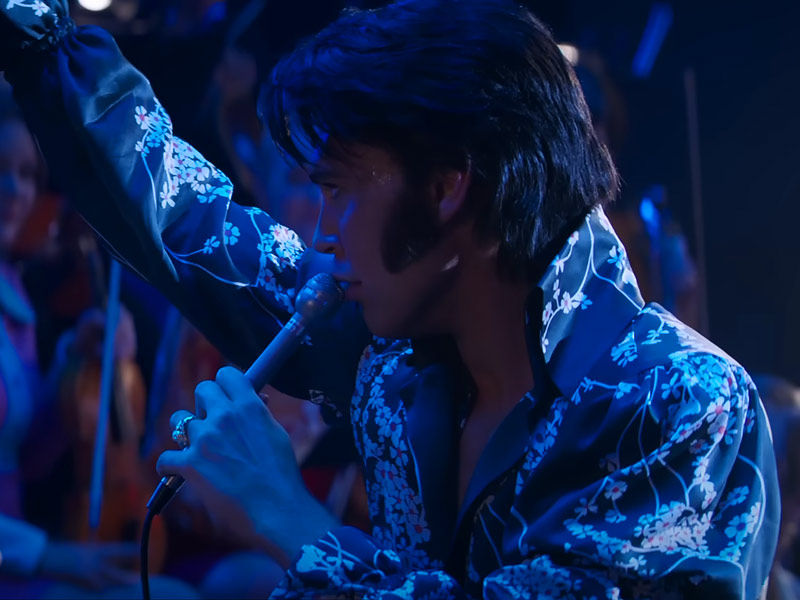 Baz Luhrmann, a maximalist director who despises aesthetic constraint and prefers enormous theatricality, ought to be the ideal director for a Presley biopic, but he isn't. Luhrmann narrates the tale of this icon from the viewpoint of Colonel Tom Parker, the singer's lifelong, dishonest manager (Tom Hanks). A near-death Parker awakens by himself in a Las Vegas hospital room after collapsing in his garish, memorabilia-filled workplace. He needs to clear his name because he has been called a criminal and a cheat who took advantage of Elvis (Austin Butler) by the media.
Luhrmann's aesthetic vocabulary is evident right away: In a hospital nightgown, Parker makes his way around a casino until he finds a roulette wheel after an IV drip transforms into the Las Vegas cityscape. Hanks plays Parker like the Mouse King in "The Nutcracker," carrying a lot of affectations.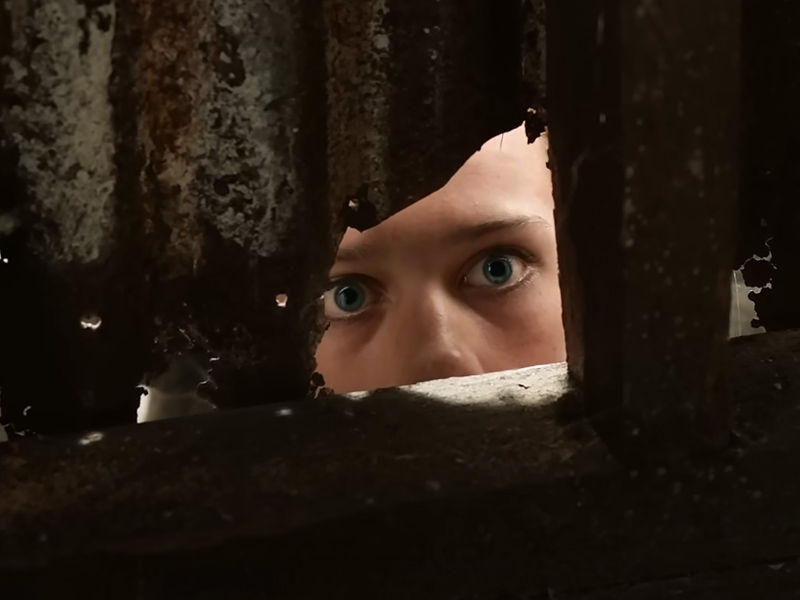 "Elvis" moves like a Christmas fairytale turned nightmare for exactly the first half-hour of the movie; one that is propelled not by jealousy but by the insidious grips of capitalism and racism, and the potent concoction they produce.
Given that "Elvis" occasionally provides captivating pleasure for extended stretches, it is challenging to fully explain why the film fails. Luhrmann and co-writers Sam Bromell, Craig Pearce, and Jeremy Doner carefully construct the early events around Presley's influences. They demonstrate how much his time spent at Beale Street influenced his style and sound, as well as how equally enthralling Gospel and Blues were to him.
A brilliantly edited, both visually and sonically, sequence combines the two genres through a steamy performance of "That's Alright Mama." Furthering the argument are Big Mama Thornton's (Shonka Dukureh) rendition of "Hound Dog" and the appearance of a dazzling B.B. King (Kelvin Harrison Jr.).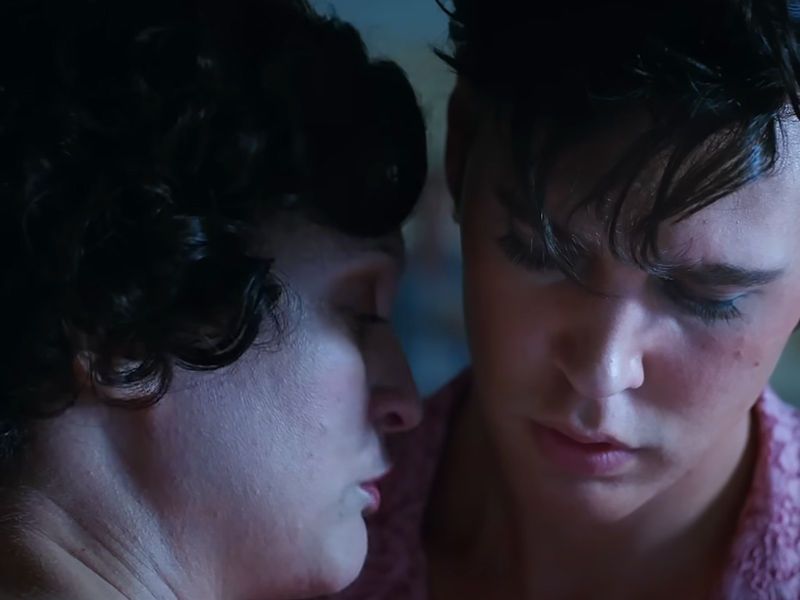 Presley admires the superhero Shazam and aspires to the Rock of Eternity, which is another name for stardom in this context. In "Walk Hard: The Dewey Cox Story," a biographical fact that was parodied, it is fortunate that Luhrmann doesn't dwell on the fact that Elvis' brother died.
Hanks hasn't often been a transformative actor despite having been in many biopics. His accent is now shifting back toward Hanks in this instance. Additionally, the bulky prostheses do him little good because they take away his facial range, a useful element in his toolbox. Furthermore, Hanks already finds it difficult to portray blatant villains, so framing the narrative from his point of view lessens the threat he may otherwise pose. Being unassuming and cruel is a difficult balance for Hanks to strike. Although Hanks' friction doesn't always work, it fits well with Luhrmann's film, which heavily relies on artifice.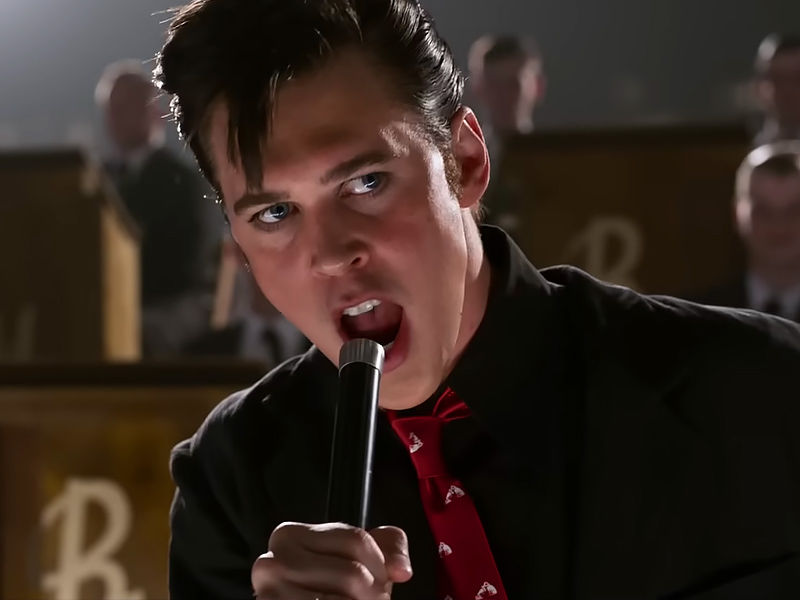 The expansion of commerce and race in "Elvis" is the most fascinating connection. Because Presley performs Black music but is white, Parker is drawn to him. Elvis alienates homophobic men who see him as a "fairy," as well as the elderly white Christians like the senile country musician Hank Snow (David Wenham). However, he appeals to young people and has sex appeal, much like Jimmie Rogers (Kodi Smit-McPhee; both performers give wonderful comic relief). If you would, a wiggle.
Luhrmann depicts shouting, sexually possessed ladies because he takes that very seriously. Butler's pink slacks are perfectly tailored, and the camera is focused closely on his crotch. The early parts of this biopic are especially memorable thanks to harsh zooms, fast whip pans, and a thirst for horniness (by both men and women). It also has an anti-capitalist slant that shows how frequently ownership, art, and work may be thrown away and mixed up in the disastrous system.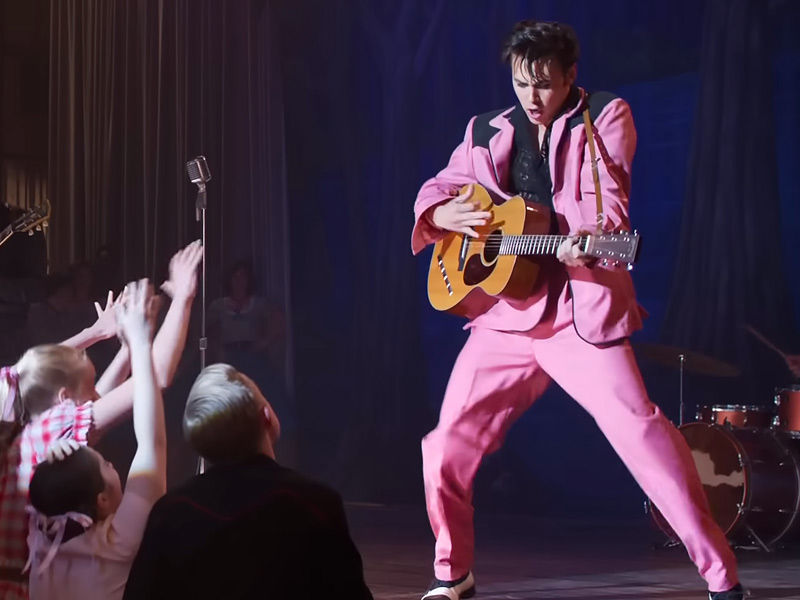 Unfortunately, "Elvis" quickly enters the realm of the stuffy biopic. We see Presley's rapid ascent, his early errors—whether brought on by greed or naiveté—and his ultimate slide into self-parody. On the most clichéd of beats, his mother (Helen Thomson) passes away. Richard Roxburgh, his father, trembles in the most insignificant of ways. When Priscilla (Olivia DeJonge) shows in, she is given the usual tragic wife material. The plot just doesn't have enough fun or interiority to hold up as the rhythm slows.
However, Luhrmann's film does have some enjoyable moments in the latter half: It is stunning to see Presley play "Trouble," in which he opposes Southern racists who worry that his sensual, Black-infused music will infect white America. Mandy Walker, a cinematographer, uses freeze frames to resemble black and white photographs as if history were being covered in dew in the morning.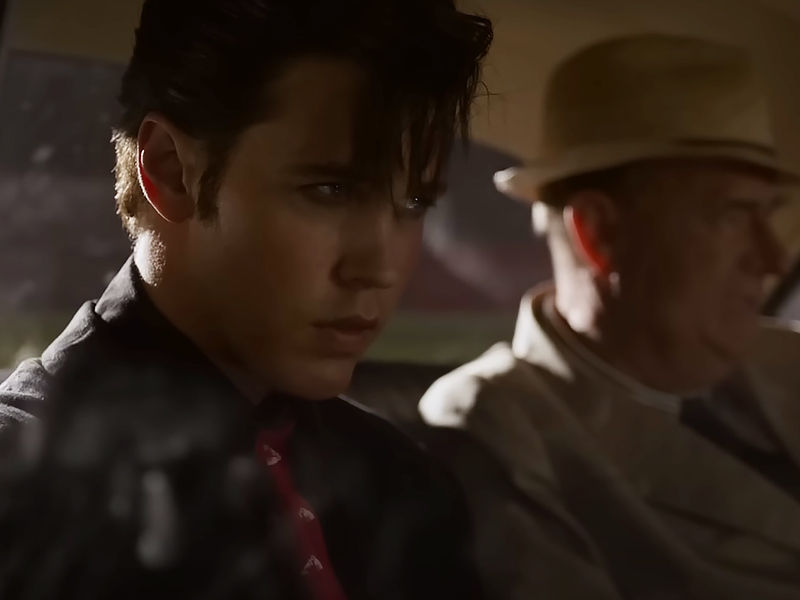 Elvis' song "If I Can Dream" during his comeback is spectacular, in particular, soars. The lavish outfits and outrageous make-up used in the Vegas scenes serve to highlight Presley's physical deterioration. And Butler, an unlikely Elvis, fiercely holds the reins by playing note after note that steals the show. Nothing Butler accomplishes has even the slightest whiff of artificiality. Even as "Elvis" falters, that genuineness lifts it.
However, the movie too frequently succumbs to the great white hope mentality, with Presley playing the true white hero who discovers the exotic and seductive Black artists of his day. The only real-life supporters of Presley, B.B. King, Big Momma Thornton, and Little Richard, are either attractive characters from another planet or bulletin board cheerleaders. Even as a paternalistic Presley pushes the cause of these Black artists, they seldom speak or retain any depth despite Luhrmann's recognition of their significance and the complicated history of Black art in white spaces.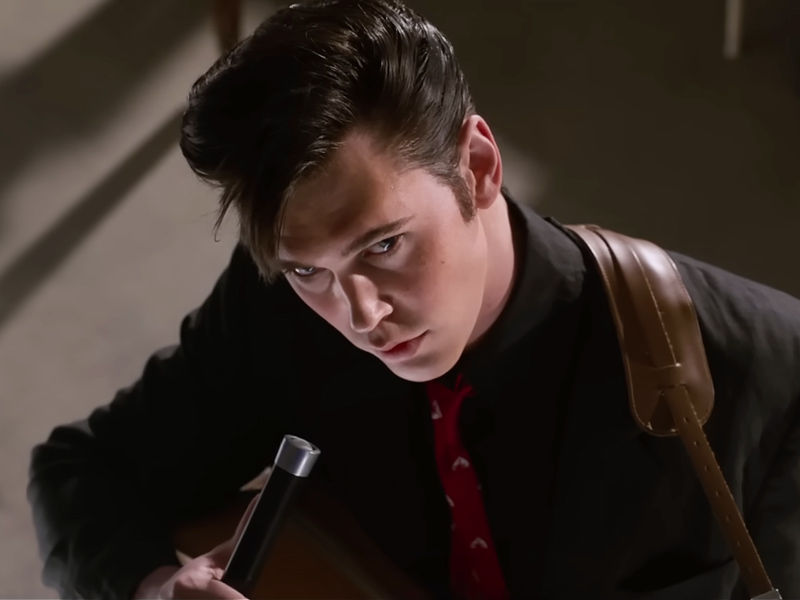 The strategy neither clarifies nor elevates these figures. Instead, Luhrmann makes an effort to conceal the mixed emotions that many Black people of different generations have toward the alleged King. Presley loses enough intriguing twists and risks in the smoothing process to make the entire endeavor predictable. A filmmaker must consider whether they are the best person to tell a narrative since awareness alone isn't enough. Not Luhrmann. And that's a flaw that a lot of viewers won't be able to overlook.
Other elements of the Elvis legend that Luhrmann avoids include the age difference between Priscilla and Presley (the two met in Germany when the former was 14 years old) and the time when Elvis turned into a Nixon stooge. It doesn't make much sense to exclude the latter in a movie about how business and conservatism turned Presley into a commodity. Luhrmann wants to depict the demise of a starry-eyed idol at the hands of evil forces, but he never goes far enough to make the character unlikeable or, better yet, complex and human.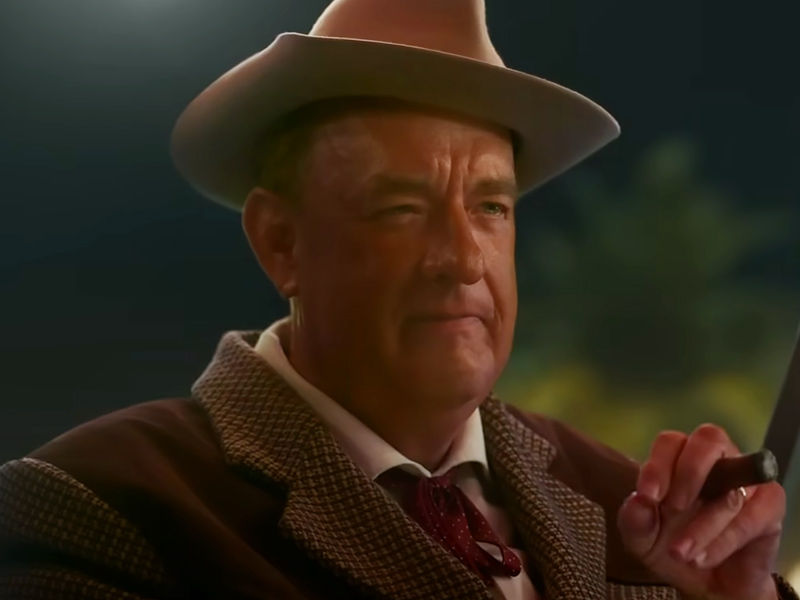 This story is readily flattened by recounting it from Colonel Parker's point of view. Black folks are cardboard cutouts because he doesn't care about them. Priscilla has minimal personality because he doesn't give her any attention. And Parker won't degrade himself to the point where he tarnishes Elvis' reputation or brand. Considering how the narrative is structured, these unpleasant outcomes—while simple and pointless—make logical sense. But in 2022, what use is it to produce a sanitized Elvis biopic? Who, after all, needs to reinforce Presley's cultural significance any further when it has already dominated for more than 60 years? Another offensive draught of history has been hastily penned by white hands.
"Elvis" delivers everything you'd anticipate from a Baz Luhrmann film, and it certainly works like a jukebox. However, it never approaches Presley, engages with the complex character hiding under the jumpsuit, or addresses the complexities of his legacy. It is crammed full, bloated, and makes corny biopic choices. Until the credits, when he pans to an old video of Presley singing "Unchained Melody," Luhrmann consistently puts Butler in the greatest possible position to succeed. Luhrmann then brings to your attention the myth-making that is taking place. Which, given Luhrmann's deceitful, plasticine attitude, is perhaps a good thing.