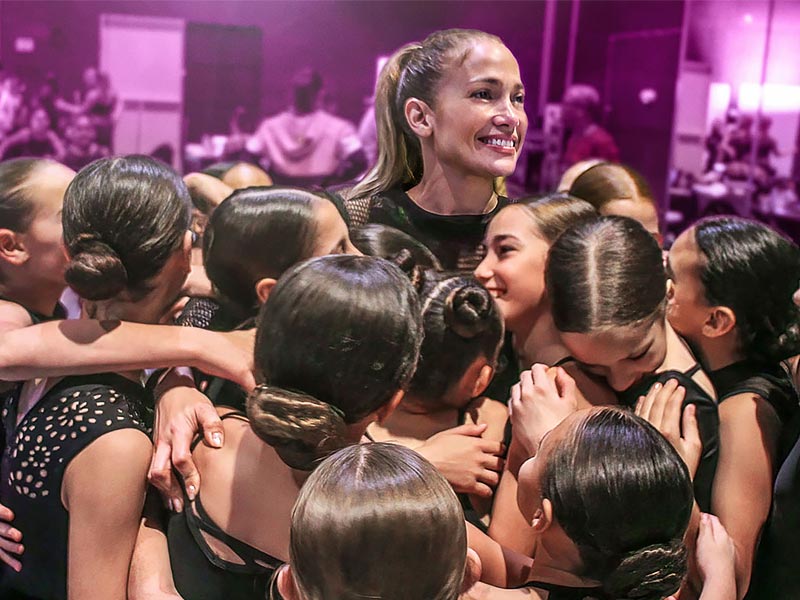 Jennifer Lopez joins Janet Jackson, Taylor Swift, and Beyoncé as the latest subjects of a pop star documentary, though she'd probably scoff at the label: as Halftime (Netflix) frequently reminds us, she's also a movie star, entrepreneur, philanthropist, and more.
In this hugely entertaining, if occasionally a comically serious, film, Lopez is followed from the day of her 50th birthday celebrations to the Super Bowl half-time show she co-hosted with Shakira in 2020.
Halftime's star threatens to be Lopez's diamond-encrusted drink cups at first, but there's plenty to be fascinated by in this behind-the-scenes look at life as a megastar. It reveals itself to be a curious, intriguing mix over 90 minutes. Lopez isn't shy about expressing her displeasure.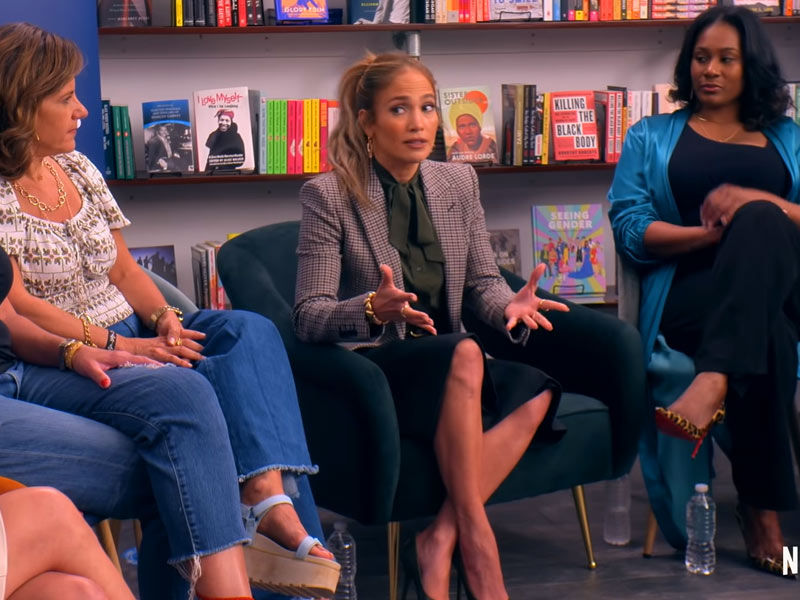 The NFL invites her to perform in the Super Bowl half-time show, a once-in-a-lifetime opportunity that promises her a global audience of more than 100 million people. The dual invitation with Shakira, however, upsets Lopez, and their permitted running time is similar to that of a solo act, putting the squeeze on; Lopez deems it "the worst idea in the world."
This alludes to a more intriguing story that appears in fits and starts. Lopez denies being political, but she is the daughter of Puerto Rican parents who grew up in Trump's America, or "a United States I didn't recognize," as she puts it.
She puts children in light-up cages on stage and has a run-in with the NFL over it (though the show's director is initially more bothered by the "contentious" suggestion of a stage shaped like a female symbol). Ben Affleck, her fiance, appears to speak about the tabloid ferocity she faced early in her career. "I'm Latina, I'm a woman, I expected this," she says she told him when he asked if it bothered her.
The documentary briefly adopts a crusading tone akin to Framing Britney Spears, highlighting the worst tabloid treatment she received and the numerous times she was made fun of on late-night talk shows and South Park. Until I saw this, I had forgotten how, after a promising start, Lopez's acting career devolved into a farce.
She claims to have made 40 films ("I don't know, something along those lines"), but it took Hustlers, a film about pole dancers that she produced and starred in, for her to be taken seriously as an actor once more. It earned her a Golden Globe nomination and rumors of an Oscar nomination, though we see her disappointment as this does not happen.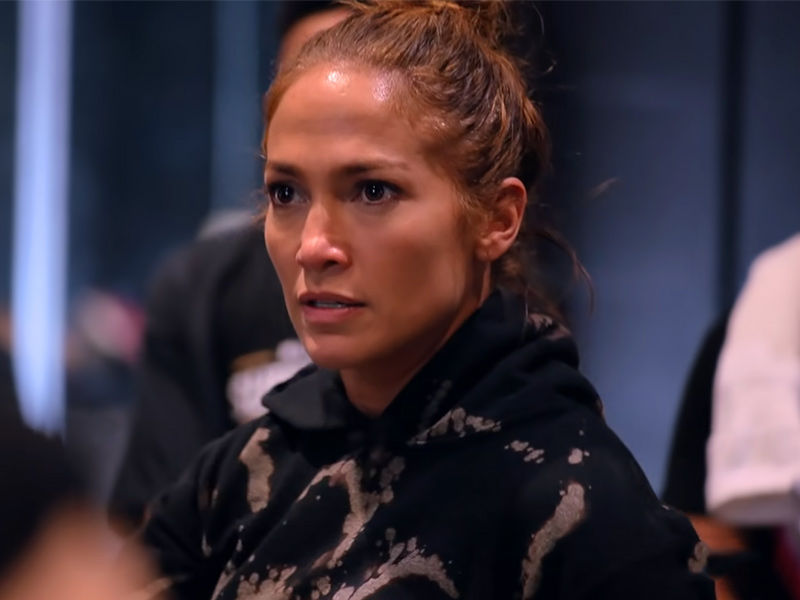 "Halftime" could just as easily have been named "The Importance of Being J-Lo," concentrating on Jennifer Lopez's life and business during a particularly hectic, high-profile span in 2019 and early 2020. Although the documentary flirts with being intriguing, it's far too much of a licensed product to provide any significant insights.
Lopez is celebrated as a multi-dimensional star in the Netflix documentary, having overcome doubts and the usual media barriers to shine as a singer, dancer, and actor. She's on a roll during the period covered, receiving rave reviews for her role in the film "Hustlers" and preparing to perform at the Super Bowl halftime show, which is an odd anchor for this wide-ranging look at her.
Jennifer Lopez describes the Super Bowl appearance as "an incredible opportunity to show the world who I am," saying, "I've been battling my whole life to be heard, to be seen, to be taken seriously."
Yet, as Lopez laments, "Halftime" is based in part on the fact that the entire world knows Lopez, or at least believes they do, thanks to her multi-faceted career, frequent tabloid coverage, and a high profile that has made her fodder for late-night comedians — an appetite for her personal life that has "overshadowed my career" at times.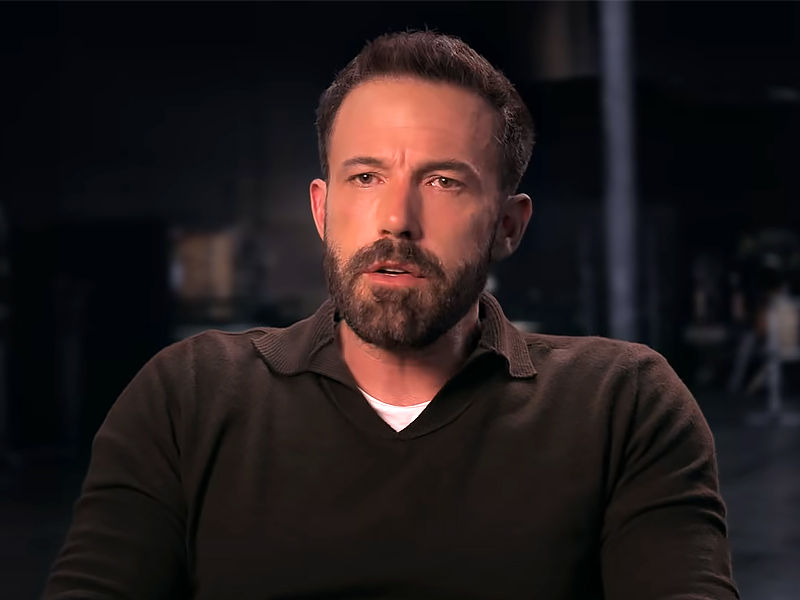 If that last indignity, along with the shallow focus on what she wears and who she dates, could be seen as par for the course for someone as famous as Lopez, she makes it clear that she is extremely sensitive to criticism, good or bad. She even breaks down in tears when she sees some of the praise for "Hustlers," which she also produced.
Director Amanda Micheli appears to try to cover too much ground when faced with such a target-rich subject, skipping over interesting interludes without fully developing them. More detail about Lopez's feud with the NFL over the political commentary incorporated into the halftime show, or her conflicted feelings about awards campaigning (there's an overabundance of emphasis on the Golden Globes), and less of everything else would be nice.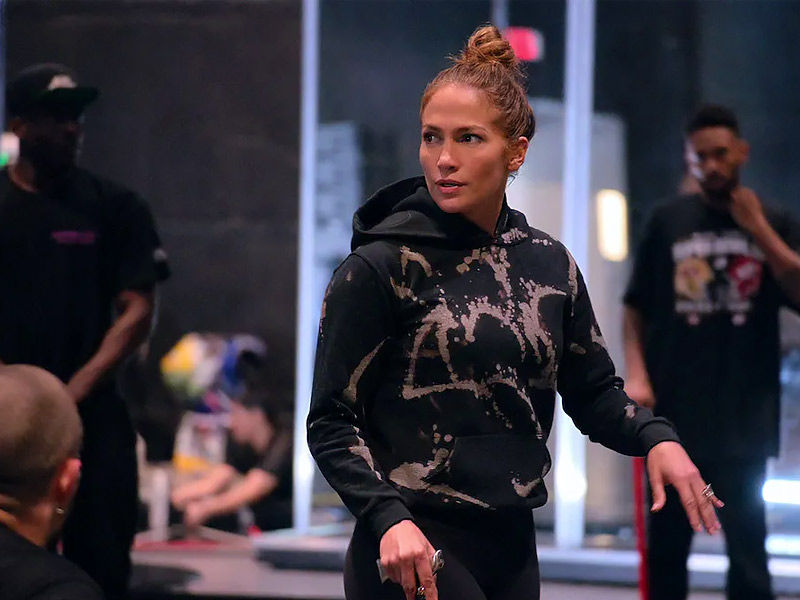 While Lopez claims that the creative process for her shows can be "messy," this behind-the-scenes look is more boring than messy. Given the buildup, the halftime show is also poorly edited, giving a taste of a spectacle that, to be honest, feels like it happened a long time ago.
Lopez acknowledges that she has "lived my life in the public eye" at one point, demonstrating a talent for understatement. "Halftime" gives her a platform to direct that narrative, but in a way that allows you to admire her accomplishments without having to watch the entire show.