Ryan Reynolds, Samuel L. Jackson, and Salma Hayek take a break from their Italian holidays to film this sequel.
Remember the 2017 film "The Hitman's Bodyguard"? No, really — do you? Does anyone know? You may be shocked to discover that it has produced a new sequel, "Hitman's Wife's Bodyguard."
Still, you may not be astonished to learn that returning director Patrick Hughes has crafted a movie that is even more insignificant and boring than the original.
Main Star Cast: Ryan Reynolds, Samuel L Jackson, Salma Hayek, Antonio Banderas, Morgan Freeman, Frank Grillo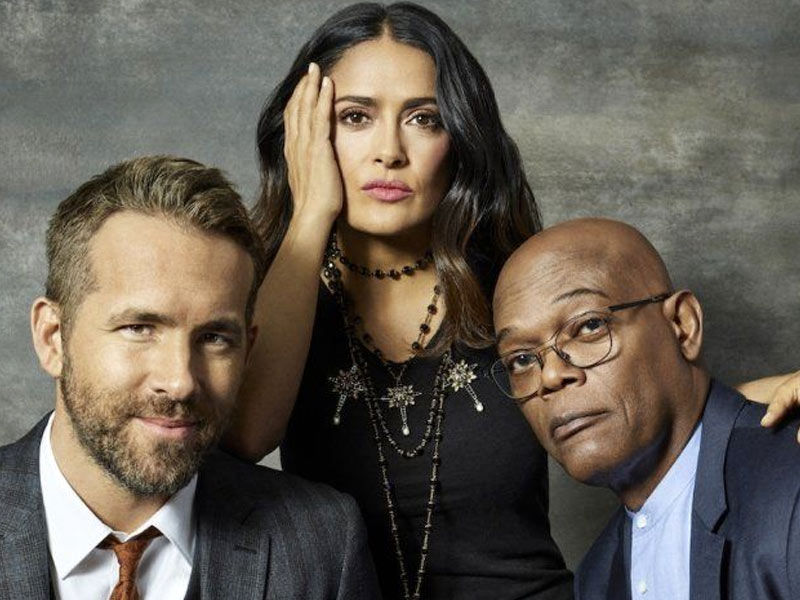 Summary
The world's most dangerous odd pair – bodyguard Michael Bryce (Ryan Reynolds) and hitman Darius Kincaid (Samuel L. Jackson) – are back on another dangerous mission. Bryce is driven into action by Darius's even more turbulent wife, the notorious worldwide con artist Sonia Kincaid, who is still unlicensed and under investigation (Salma Hayek). As Bryce is pushed over the brink by his two most dangerous protectees, the trio becomes entangled in a worldwide conspiracy and soon discovers that they are the only thing standing between Europe and a furious and powerful lunatic (Antonio Banderas).
"Hitman's Wife Bodyguard" is a comedy with no genuine laughs and an action film in which vehicles keep blowing up as A-listers shout at one other as if it were intrinsically humorous or enjoyable. It's a frenetic and listless film, with the general sense of movie stars yelling their lines before going to their holidays in gorgeous Italian surroundings.
In the superhero-saturated environment of 2021, it's difficult to find an original action film. But, while The Hitman's Wife's Bodyguard is a sequel to a story that isn't based on an existing IP, calling it unique feels like a stretch. If you despised The Hitman's Bodyguard, this sequel hardly improves on it. At the same time, it does attempt to be unlike any other movie by being so unoriginal and out-and-out strange that you might think it's an alright "WTF" watch.
Returned to the action-packed and recognizable world of Michael Bryce (Ryan Reynolds), a former AAA licensed bodyguard whose life was turned upside down in the last film, the hero is now having to deal with his new status as an unlicensed bodyguard. He's in treatment, on sabbatical, and he despises it. But he doesn't have to be concerned since Sonia Kincaid (Salma Hayek), the wife of his old client/enemy Darius Kincaid (Samuel L Jackson), requires his assistance.
Darius has been abducted, and although that appears to be a movie-length task to cover the 99-minute run time, The Hitman's Wife's Bodyguard isn't interested in a singular storyline or even creating a semblance of logic. All that matters in this sequel is a high body count, wild sex scenes between Jackson and Hayak, explosions, and if Michael will regain his bodyguard license… seriously.
As the core trio chases their world-ending MacGuffin to several gorgeous sites around Europe, it's easy to understand why three of Hollywood's most recognized faces agreed to take on this mediocre script. Who wouldn't desire an all-inclusive European vacation? However, that is the only portion of the picture that is relevant.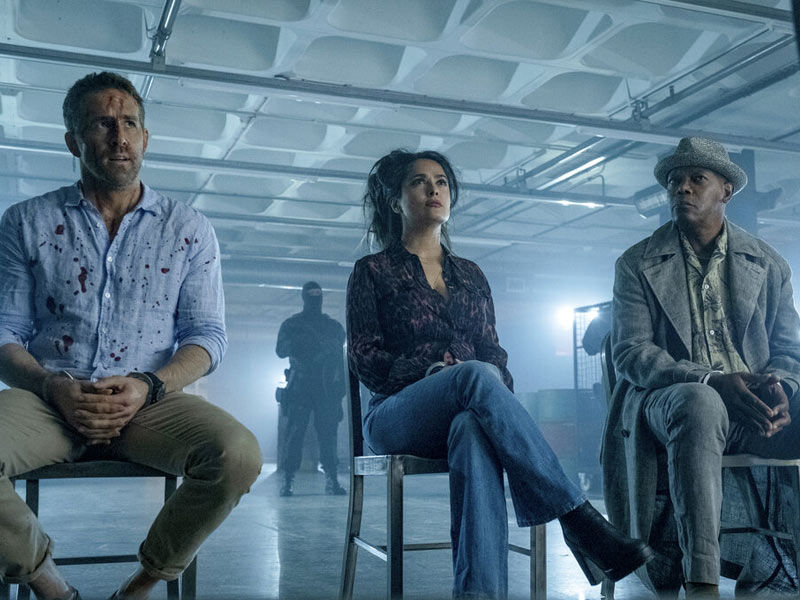 The Hitman's Wife's Bodyguard lacks the heart and insanely earnest power of a Fast and Furious picture. Still, it also lacks the action capabilities of a John Wick. It appears to be primarily influenced by classic action films like Die Hard and the back catalogs of Arnold Schwarzenegger and Jean-Claude Van Damme. Still, it lacks the variety, screenplay, and action set plays to deliver. Instead, it seems like the type of movie you'd put on Netflix on a Saturday and spend the majority of the time asking anybody else watching, "did you just see that?" as the tensions and ridiculousness escalate.
Samuel L. Jackson and Ryan Reynolds appear to be a match made in unlikely team-up heaven. So, instead of being the straight man to Jackson's outrageous (and quite amusing) hitman, he's just a crazy guy full of quips who loves being a bodyguard more than life itself. However, Reynolds is offered a script that makes him Deadpool without the mask, smart tongue, or amazing regeneration powers, a surprise that would have significantly improved the quality of the film.
Hayek plays the most extreme form of the "ferocious Latina" cliché you've ever seen. She clearly has the most fun of anybody. Still, like most of The Hitman's Wife's Bodyguard, it's uncertain whether it's supposed to be an SNL-level parody of what Hollywood action flicks are or whether this is simply what the makers think they can get away with.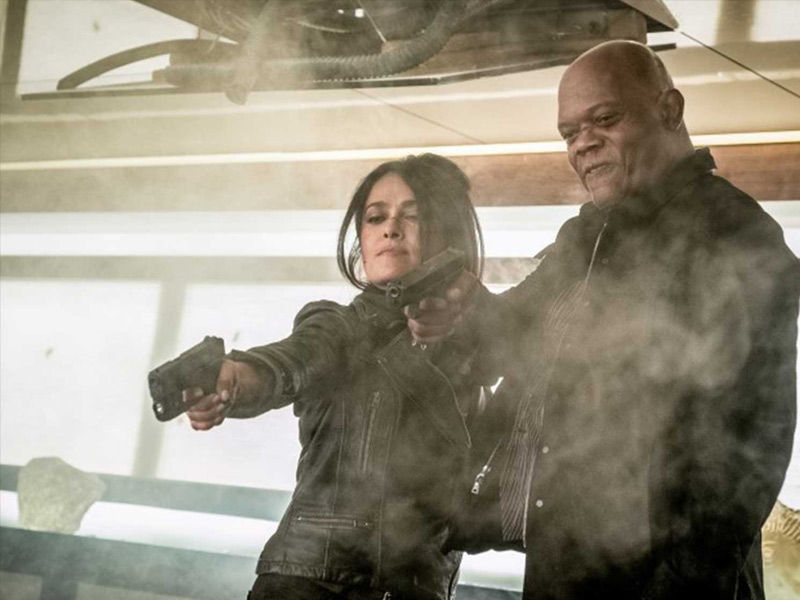 There are moments when you wish the crew had completely committed to the insane balls to the wall film they plainly intended to produce at some point. The last act provides a few genuine chuckles while also relying on utter nonsense to get us there. The picture is at its most amusing when Michael becomes a victim of the lusty hit-people he's been sent to, a sort of weasely punching bag for their bizarre sadomasochistic relationship.
Antonio Banderas also offers some excellent absurdity as the arch-villain, described in the film as "if Liberace f****d a pair of curtains," which also sums up the film's level of comedy.
Whether or not you appreciate The Hitman's Wife's Bodyguard will most certainly be determined by the film's closing joke, which is so bizarre and bizarre that I wanted to watch the version of the film that matched with that final insane gamble. If it makes you laugh, this sequel may have found a fan, or you're just shocked. Who knows?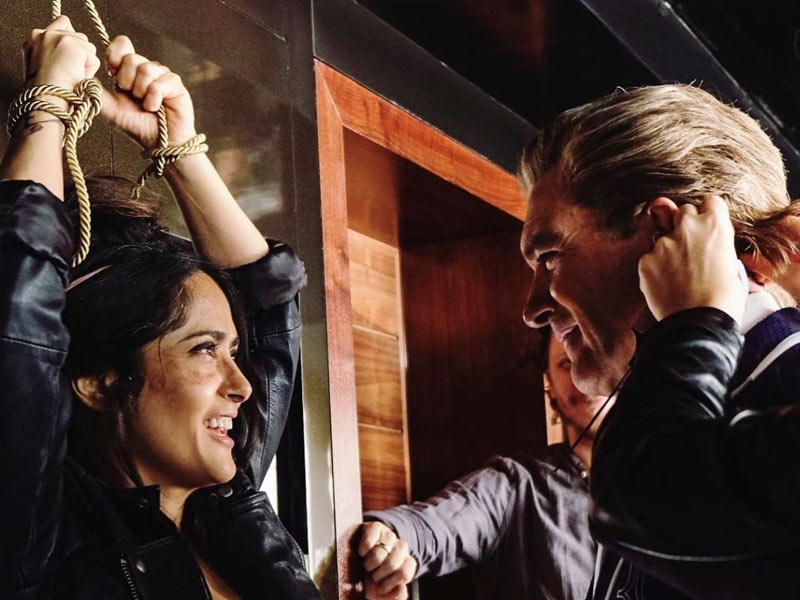 The film's cinematographer, Terry Stacey, deserves credit for adding a bright sheen to the European settings and realizing that the machinery — the weapons, SUVs, and boats — are the real stars here and capturing them correctly. Only Grillo appears to hit the balance of taking the tale seriously enough to keep the movie on course; everyone else appears disconnected as if they were appearing in a useless sequel only for financial gain or contractual obligation.
After more than a year of being put on hold, moviegoers everywhere are eager to return to theaters and rediscover the thrill of the community experience as well as the enchantment of a dark room with a huge brilliant screen and loudspeakers. Now that cinemas are starting filling up again, the studios will be emptying the shelves of their most insignificant stuff before the big summer releases arrive. Almost any other movie playing at a theater that isn't "Hitman's Wife's Bodyguard" is better worth the wait amid this rummage sale.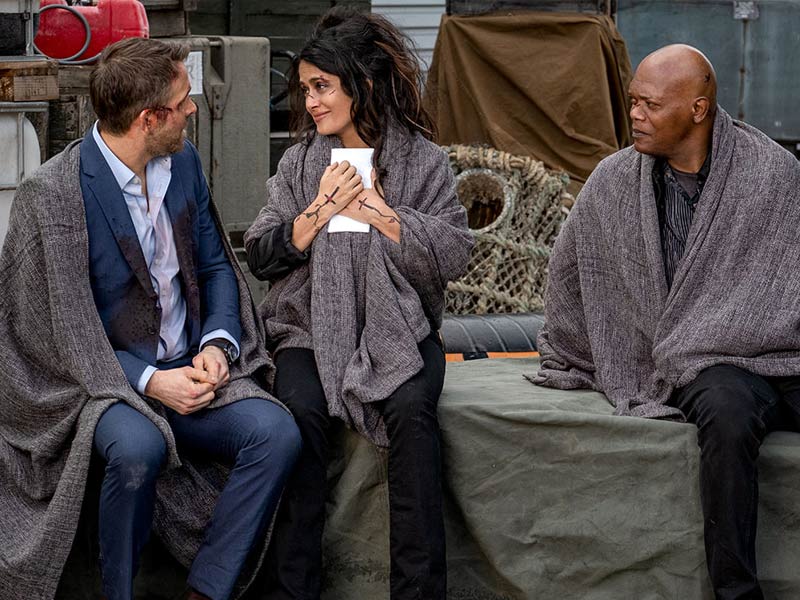 Verdict
There isn't much to commend here. The writing is beyond parody, the gags fall flat, and some of Hollywood's greatest talents are undoubtedly wasted. But suppose you want to witness many people getting blown up in some really lovely places as Salma Hayek and Samuel L Jackson make sweet (gross) love while tormenting Ryan Reynolds. In that case, this is the movie for you.