"Incantation," currently available on Netflix, was one of the most well-liked Taiwanese films of 2022; yet, this horror film might not veer too far from well-worn formulas.
The most recent Taiwanese movie to attempt to merge conventionally Taiwanese characteristics with modern horror is called Incantation (other recent examples include the 2019 hit Detention).
The movie has been very profitable at the box office, topping all other Taiwanese films thus far in 2022. The movie generated 23 million NT in its first three days in theatres, according to the distributors, making it the highest-grossing Taiwanese horror film ever. Therefore, it may not come as a surprise that Netflix will soon release Incantation abroad.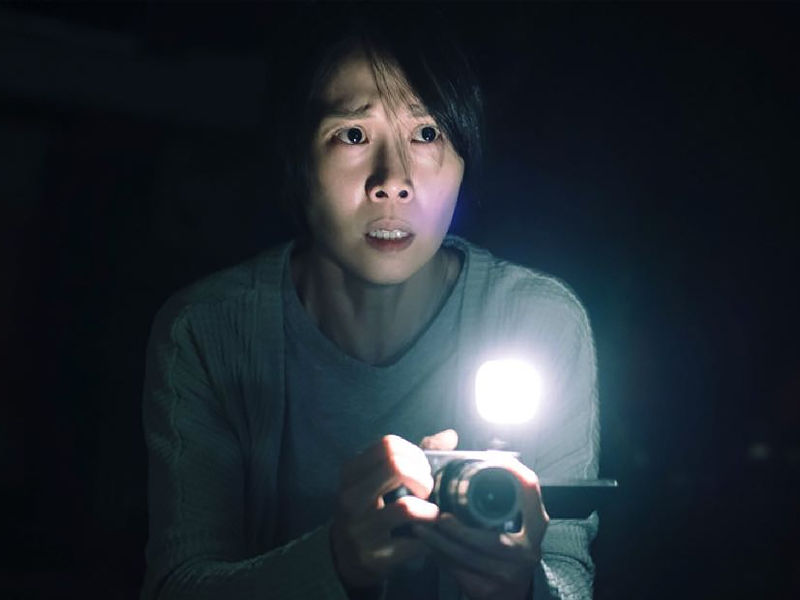 However, Incantation ultimately shows to be a faulty piece of writing. The horror parts of the movie rely more on shock than on a more complex or subtle sense of dread, which would have eventually made it scarier.
A young mother named Ruo-nan and her daughter Duo-duo is the subjects of incantation. Duo-duo exhibits several symptoms of possession, including a tendency to act strangely and the occasional appearance of hearing voices.
As it turns out, Ruo-nan and her daughter's problems started as a result of Ruo-nan and her boyfriend documenting a religious rite performed by her boyfriend's family in a YouTube video they made a few years before.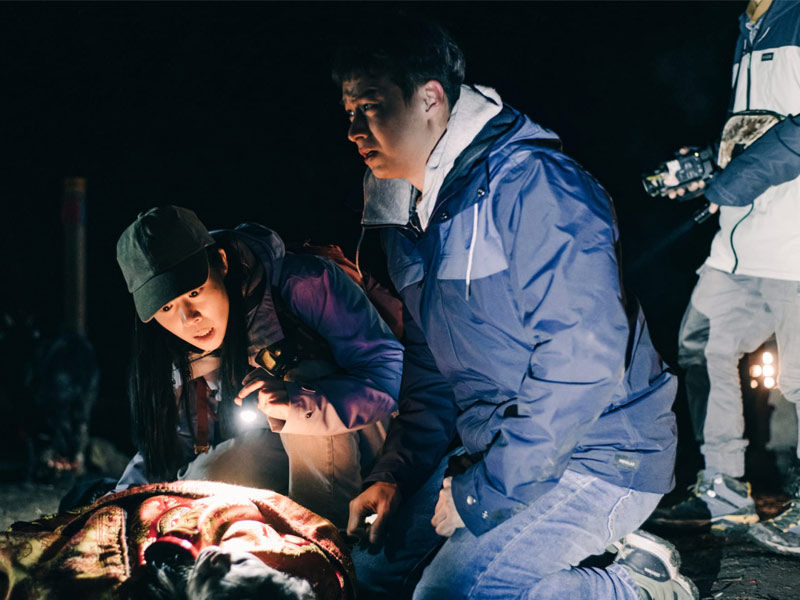 Rou-nan's partner passed away as a result of the family being cursed for breaking the religious ceremony's taboos. Ruo-nan, who was pregnant, and her child lived, but they were still cursed.
Incantation scenes that are intended to evoke fear frequently take place from the first-person viewpoint, occasionally switching to a character's point of view or utilizing what is presented as video camera footage.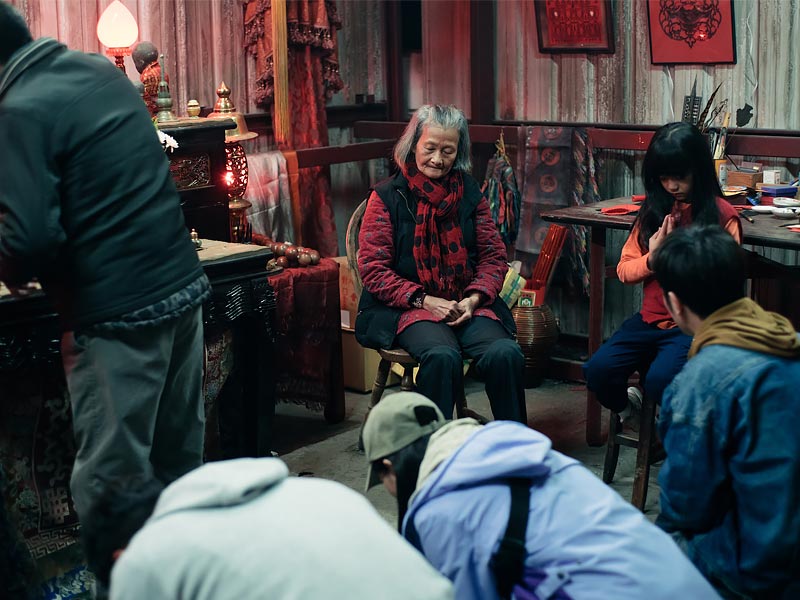 These are some of the most potent scenes. The movie relies too heavily on gore, though, to create shock value. Although its imagery could be frightful, especially in a theatre, the result can be schlocky. The movie's horror components also borrow from the common themes used in modern horror films, such as children who have magical powers.
The complicated bond between Ruo-nan and her daughter is expected to serve as the emotional center of the movie as far as the plot is concerned. The image of Ruo-nan is that of a disturbed, occasionally dangerous mother.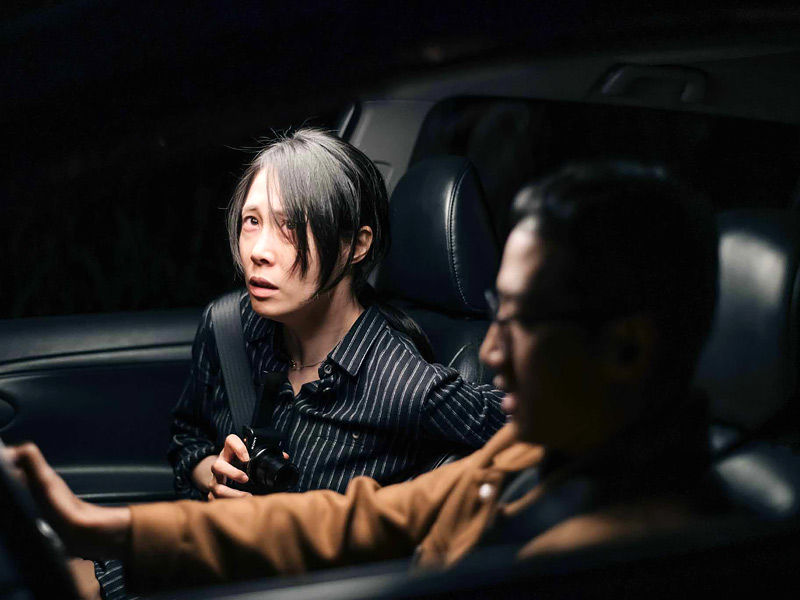 Ruo-nan is perceived by others as an abusive father as a result of the consequences of the curse. Although the movie could have gone into more detail about this to develop her character, it ultimately serves solely as a plot device that uncomfortably advances the story.
Undeveloped characters include Ruo-nan's boyfriend and his family. As a result, before they are involved in a series of supernatural events beyond their control, the audience is given few reasons to connect with any of them emotionally.
It's unclear why the pair is so determined to go against religious custom to gain renown for their YouTube channel.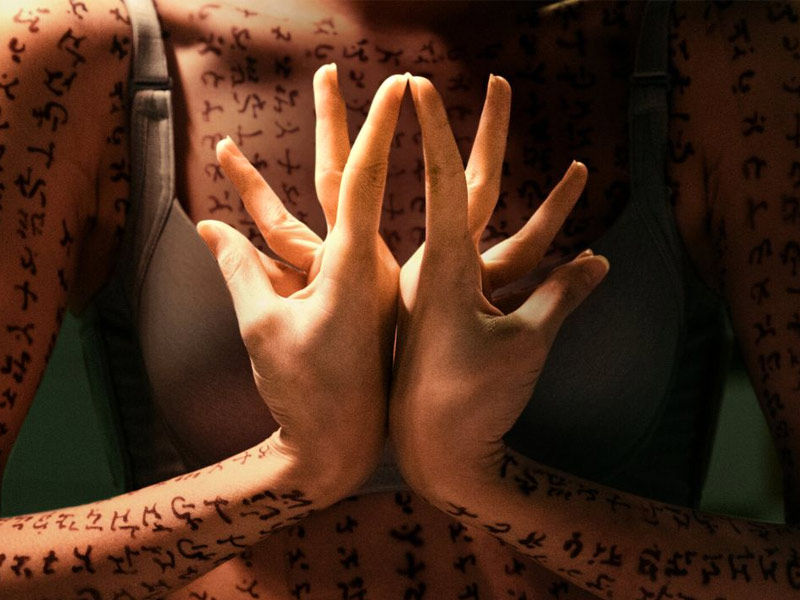 In recent years, Taiwanese horror movies have attempted to play up elements taken from traditional Taiwanese religion or modern urban folklore. This is especially true now that the Tag-Along franchise, which draws from both sources, has become so successful.
The same is true of incantation. The movie claims to be based on a real-life religious possession episode in Kaohsiung, Taiwan, where a family of six was allegedly possessed by several deities and subsisted for a month on water mixed with ashes. Despite this branding, the movie bears no resemblance to its inspiration.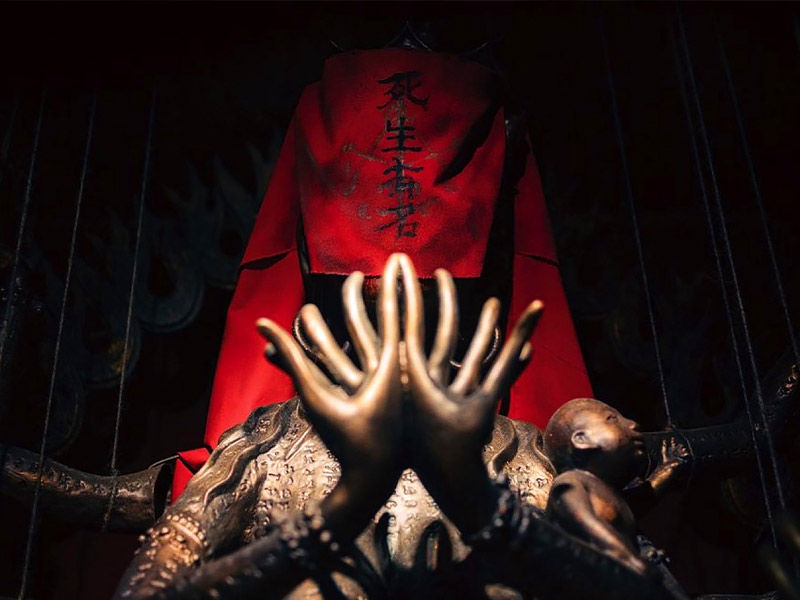 Except for the employment of Buddhist iconography and chanting, some of which are in Taiwanese Hokkien, traditional Taiwanese religious aspects are not particularly distinctive or memorable in this sense.
Even with its flaws, Incantation has advantages. The fact that the protagonist addresses the audience at the beginning of the movie and instructs them to memorize a religious symbol while reciting a charm might be its most distinctive feature. At the movie's climax, this plot point reappears as an inventive breach of the fourth wall.
At the same time, the film's overuse of what are now considered clichés in the horror genre makes it unmemorable.
There are all the elements necessary to make a memorable, even ground-breaking horror film, but the final product just doesn't work as a whole. Even though Incantation has a few technically excellent parts, it probably only needs one viewing to satisfy those who have recently experienced current Taiwanese horror.