Blake Lively made some wise decisions after swanning through six seasons of Gossip Girl as Upper East Side teen queen Serena van der Woodsen.
She's kept her head down, delivering credible supporting performances for directors like Rebecca Miller (The Private Lives of Pippa Lee), Ben Affleck (The Town), and Oliver Stone aside from the Sisterhood of the Traveling Pants films (the first of which she shot before becoming a small-screen star) and Green Lantern (Savages).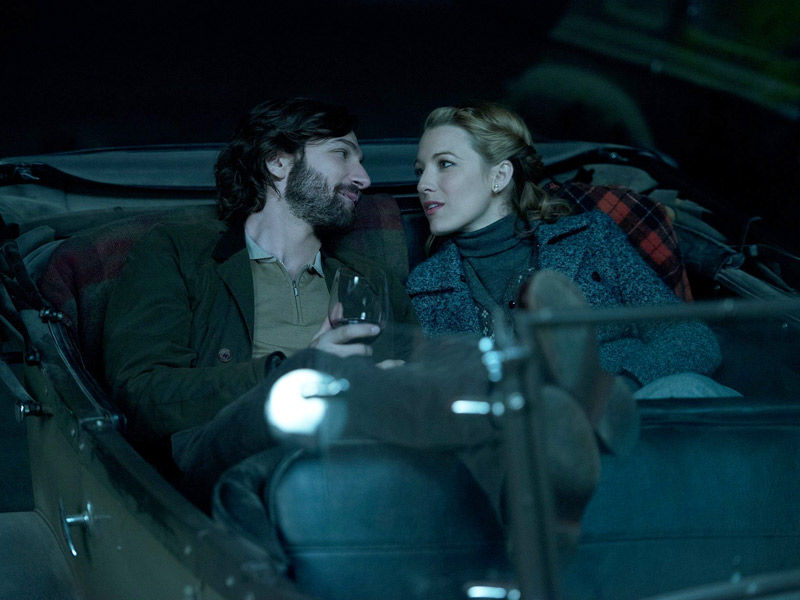 Lively is an unusual cinematic presence — somehow both warm and frigid, approachable and recessive. She is a preternaturally poised blonde whose statuesque beauty is softened by kind, squinty eyes, and a sad spaciness. She has been waiting patiently for a breakthrough lead part that will give her room to grow and surprise.
She doesn't quite get all that in her latest movie, The Age of Adaline, about a woman whose physical appearance stops changing just before she turns 30, but it's a big step in the right direction.
Even tremendously skilled directors like Francis Ford Coppola and David Fincher, whose career low points were Youth Without Youth and The Curious Case of Benjamin Button, respectively, have struggled with films with time-traveling leads. Celeste and Jesse Forever, one of the funniest and most brilliant recent rom-com, by the far less experienced Lee Toland Krieger, perform better in part because he sets his objectives lower.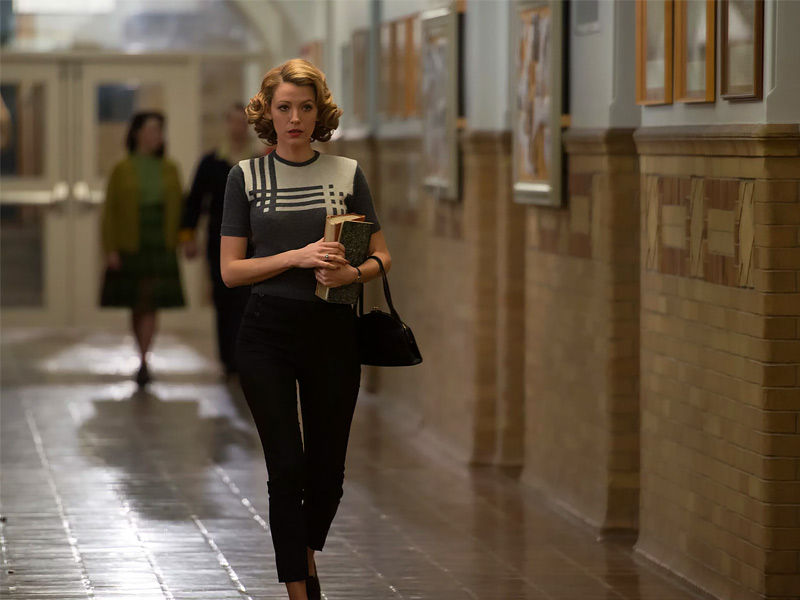 The Age of Adaline, a tastefully convincing cream puff of a melodrama, plays like an exercise in handling a silly story that has been set up for maximum silliness. The movie is pleasant, decent, and a little dull, reining in the inherent absurdity of its subject matter and taking few risks. It is far from the bloated tearjerker represented by the trailer.
The film (written by J. Mills Goodloe and Salvador Paskowitz) is handsomely presented, photographed, and edited with assurance and fluidity, albeit not much inventiveness. It opens with a noirish mystery as a lone Lively strolls the streets of San Francisco while wearing the first of several long, vintage coats.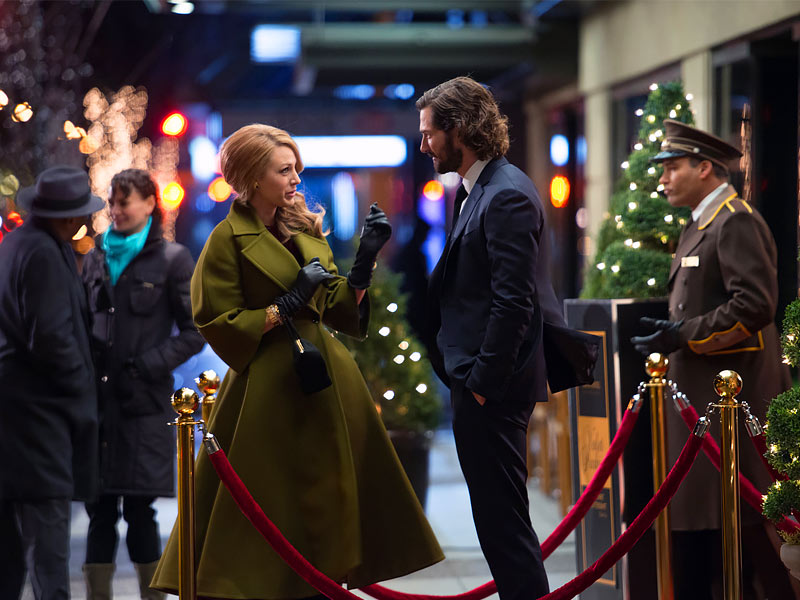 Hugh Ross' voiceover narration and a few sepia-toned flashbacks reveal that Adaline stopped aging the moment she was involved in a near-fatal vehicle accident about 80 years ago. She has the body and face of a 29-year-old but is actually 107 years old (and, I guess, muscles, bones, and organs, given her lack of any apparent health problems).
For many in the film industry, that scenario could seem like a dream come true, but Adaline hides her condition out of fear of being viewed as a freak.
Despite having traffic-stopping looks, our heroine, who switches her name and address every ten years, learns to avoid intimacy and leaves whenever someone gets too close because she doesn't want to get involved and then has to watch her love deteriorate and die.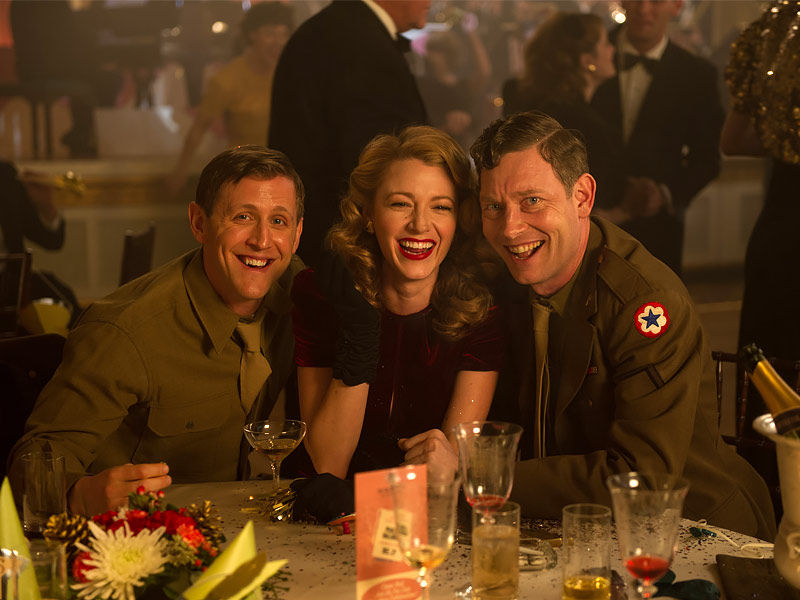 When we first meet her, she is employed as a librarian and only keeps in frequent contact with her now-elderly daughter and a blind musician friend (Lynda Boyd) (a still-vivacious Ellen Burstyn). Burstyn and Lively successfully portray the weird, delicate interaction between two women whose outward appearances belie their true relationship in a few scenes that easily could have descended into camp.
All things considered, Adaline's life seems to be going smoothly until she meets Ellis, a nice dude with plenty of money and a somewhat convenient taste for all things antique (Game of Thrones Michiel Huisman, who resembles a more muscular, less insane Shia LaBeouf).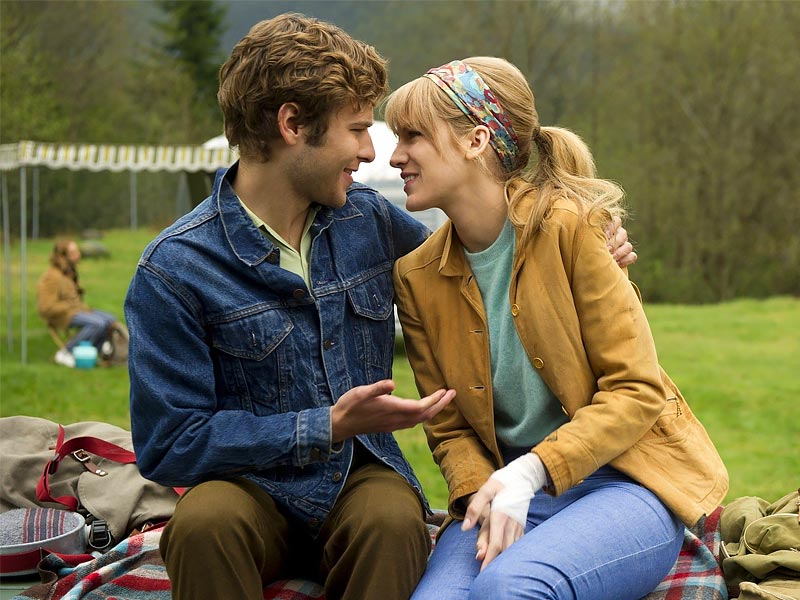 Just as The Age of Adaline begins to veer into corny-romance platitudes (a cloyingly staged date at an old drive-in, a cutesy road trip), the plot unexpectedly twists: Ellis takes Adaline to meet his parents (Kathy Baker and a touching, dewy-eyed Harrison Ford), and, without giving too much away, let's just say it's not the first time Ellis' dad has laid eyes on anyone.
Lively convincingly pulls off the aural and visual incongruity of being — literally — an ancient soul in a young body with clipped language and a subtle, old-fashioned formality to her stance and gestures. Because it doesn't seem overly studied, Lively's portrayal is all the more amazing.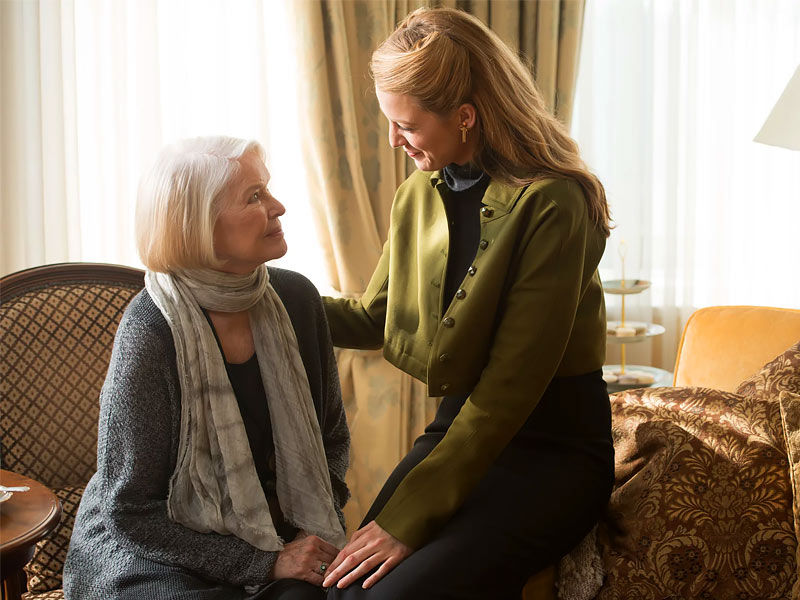 She has a refreshingly naturalistic acting approach and gives the part a calm, unassuming gravity. She doesn't have a particularly dynamic stage presence; put her next to an Anne Hathaway or a Natalie Portman, and she practically vanishes; but this really makes her perfect for the role of Adaline, a person who keeps to herself and wears a modest grin.
Long stretches of the movie are almost as graceful and empathetic as the lead actress. The story is laced with fine narrative and visual details that Krieger masterfully incorporates, such as the photo album Adaline keeps of her dog, one of her few long-term emotional touchstones, or the fleeting shot of Ellis' foot searching for Adaline's in bed the morning after their first night together. Even Rob Simonsen's overbearing score is relatively restrained.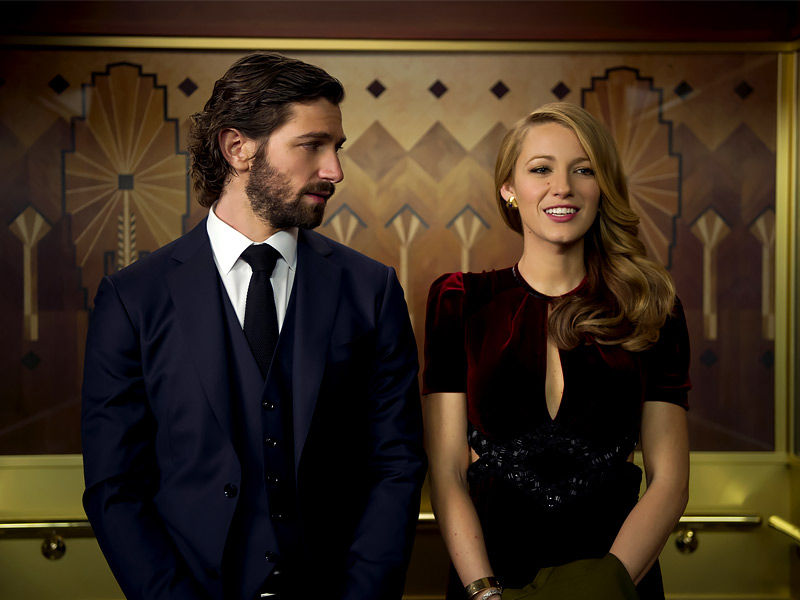 The Age of Adaline is, in fact, overly courteous and careful. It doesn't plunge into the four-hankie zone, turn into a Nicholas Sparks-Esque mush, or explode into full-on Sirkian melodrama.
Despite its expertise and polish, the film comes out as a little uninspired and noncommittal. Perhaps an Almodovarian extravagance or a lean, atmospheric thriller would have better served the story's telling.
The filmmakers don't take us inside Adaline's thoughts or effectively play with their concept; for instance, they never hint at the character's reaction to the changing social, political, and cultural landscapes of the country she lives in as a woman who is both old and young.
Adaline's purportedly horrific, educational experience is instead reduced to a typical dilemma between following her mind or her emotions as they stick to the weak love plot.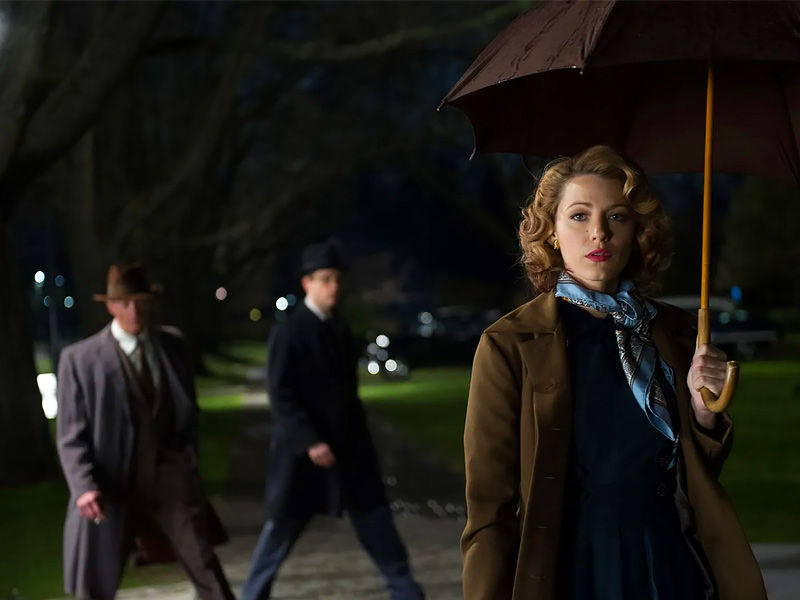 The film's director of photography, David Lanzenberg, does a good job of using distinct color palettes for various eras; this, together with the straightforward production design and historical clothing, greatly reduces the sensation of dustiness or embalming. One of the delights of Celeste and Jesse Forever was its clever use of L.A.
locales, and Krieger similarly brings his settings here to casually colorful life, substituting a melancholy Vancouver for San Francisco. Despite its limitations, The Age of Adaline demonstrates his ability to work efficiently on a larger canvas and Lively's ability to retain the attention of a film with her stillness, which is encouraging news for both futures.