Kevin Hart's character Teddy Jackson is having trouble. Teddy is used as a verb in his wife's workplace, which means to mess something up. He has been in the sales business for ten years with little to show for it.
His most recent endeavor is marketing Marty's Gym, which includes a pricey flyer without the gym's address or phone number as well as several unsuccessful YouTube movies of poorly designed workout equipment. It's not surprising that Teddy loses his job with this many mistakes. You're a great person, genuinely, but I need a guy with some grit, says his boss.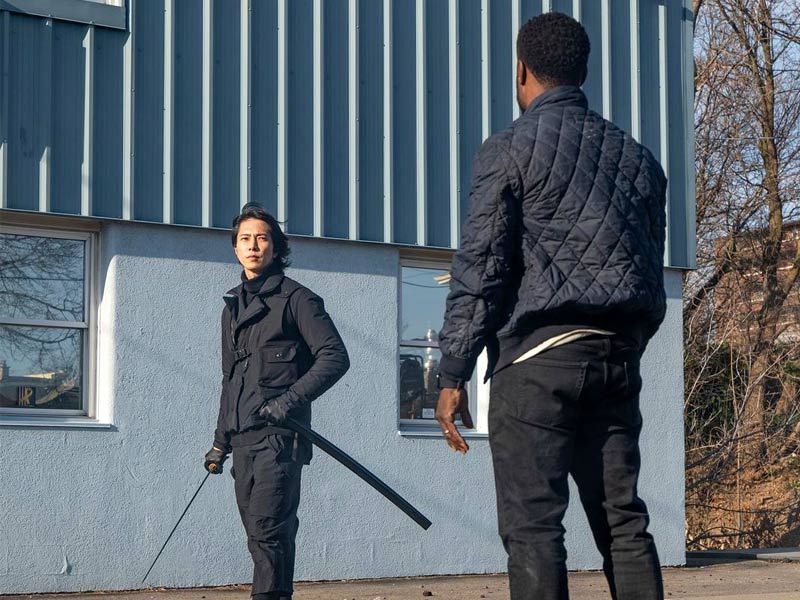 Knowing how formulaic "The Man From Toronto" by Patrick Hughes is will help you to understand that Teddy will receive grit in its whole. Teddy plans to give his wife an amazing birthday celebration by renting a vacation cabin in Onancock, Virginia, for the weekend, putting aside the negative work news.
Of course, the holiday is not what it seems since Teddy ends up in the wrong location at the wrong time, where he is mistaken for the ruthless assassin known as "the Man from Toronto" (Woody Harrelson). As things get worse, Teddy is forced to keep playing the Man from Toronto at the FBI's request because they want to utilize him in their explosion-related plot involving the Venezuelan government.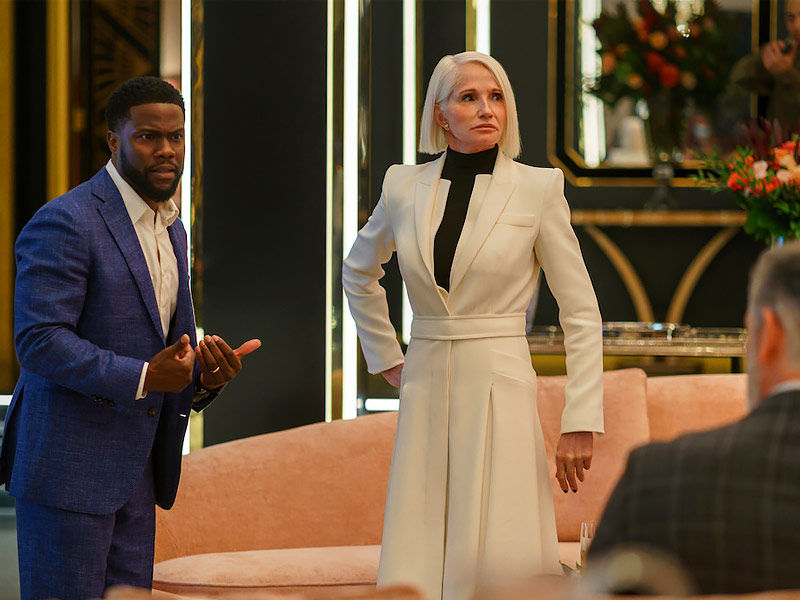 How does Teddy end up at the wrong spot, exactly? He printed the directions to the rental with his printer toner low, so the numbers are hazy and he can't make out the exact address, which turns into a joke that bizarrely continues throughout the entire movie to virtually no effect. Even though printers are no longer a popular fixture in most homes, it could have happened a decade ago.
I think it's quite improbable that a guy who uses a smartphone and a nice 4K camera to record his videos would print anything out. Even if he had, it is already known that Teddy and his wife won't be able to read the address before they set off on their journey. Why wouldn't he use the technology in his pocket to check it out?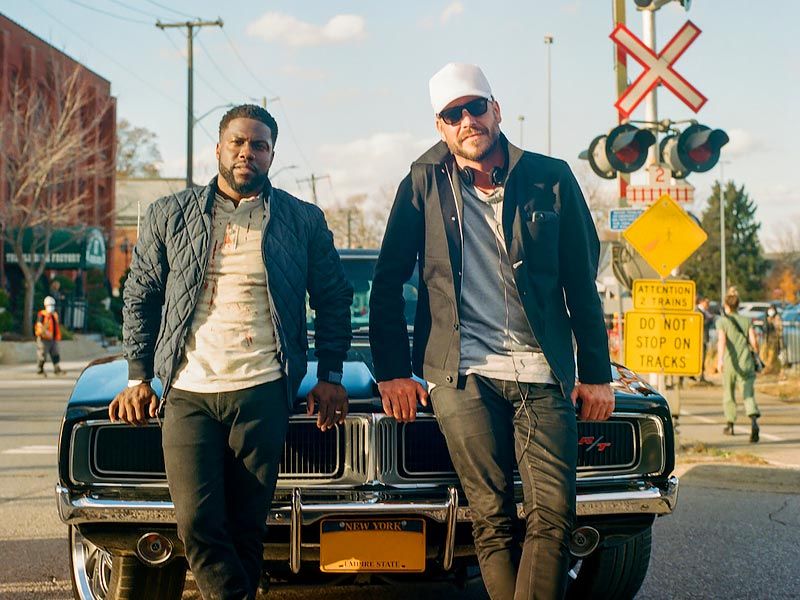 This may seem like an absurd quibble, but the movie's attention to detail—or lack thereof—regularly surfaces. On a flight, Teddy and the genuine Man from Toronto finally get to meet, and the Man promptly throws Teddy's phone out the window. Teddy is stunned to learn afterward that the man had read his text messages. How, when?
The Man's direction of Teddy during a difficult questioning has to rank as the most outrageous of all the strange errors in the movie. He creates a phony passport for Teddy so they may fly back to the USA as he speaks to Teddy through an earphone. He does this by removing the color photo from a current Venezuelan passport and replacing it with… a black and white photo.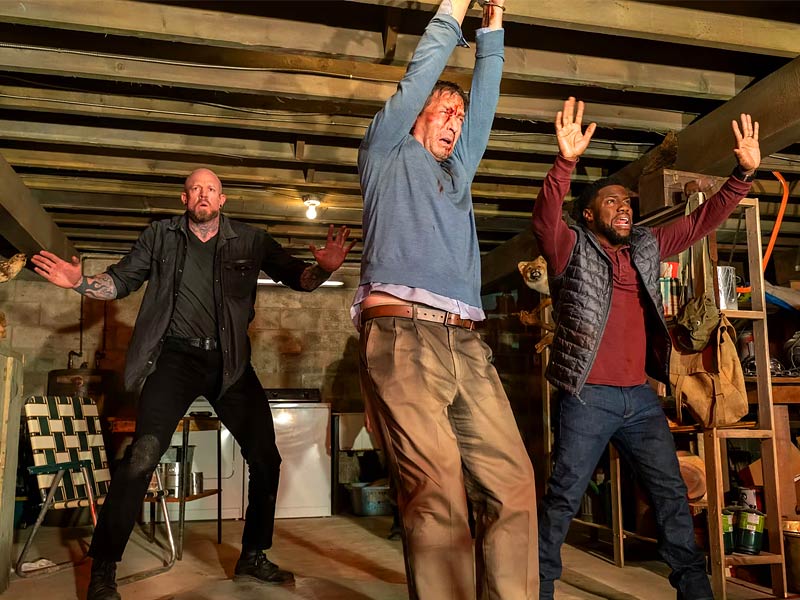 The passport is seen later in the movie, and the picture is in fact black and white. I couldn't believe what I was seeing. I am capable of making logical leaps, but for me to think that American border guards would allow anything so plainly false to pass through unchallenged in an espionage novel of all things is asking too much. It simply comes off as a slack narrative.
Weakened by a lack of specificity 
The entire movie "The Man From Toronto" has trouble maintaining a steady tone. It appears to be wanting to be an outright comedy while yet determined to be a serious spy thriller. These two things can coexist; nonetheless, "The Man From Toronto" never manages to strike a satisfying balance. Teddy, played by Hart, is constantly telling jokes and one-liners, but no one around him ever seems to notice, letting his comments just linger in the air, killing the punch lines before they even get there.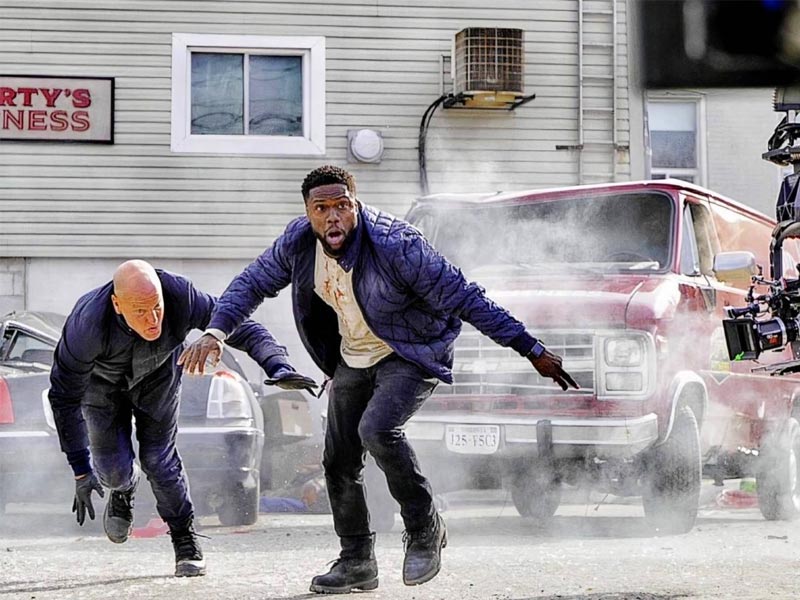 When Harrelson and Hart's characters do eventually connect, things do get better, and they have great chemistry, but the script consistently fails to deliver when it counts.
It features running jokes that, when originally introduced, were only moderately hilarious (looking at you, non-contact boxing), but these jokes are repeated so often that what ought to be a satisfying denouement falls flat. Not to mention the story itself, which takes a humorous setting and does nothing new or inventive with it instead of relying on worn-out plot points that have been done better elsewhere.
Toronto and movies have an intriguing history together. To take advantage of tax incentives, several studios film in the Canadian city and its surroundings; yet, the city serves as a stand-in for major American cities like New York City and Chicago. I was thrilled to see Toronto take center stage once, having been born and reared in a hamlet nearby. I should have known better, as the city only appears in three brief images as itself before it once more serves as a stand-in for an American city.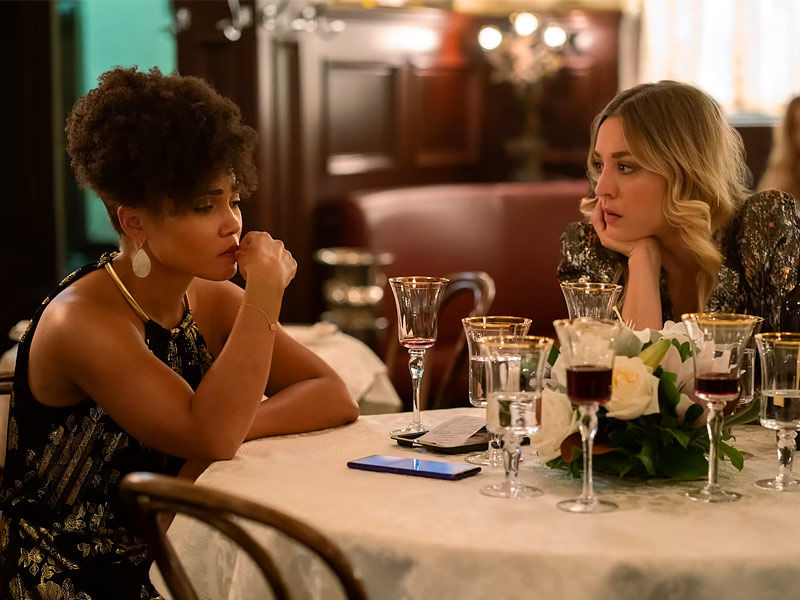 The actual plot is so generic that it could take place anywhere, therefore there's absolutely no reason why the movie couldn't have significant events take place in Toronto. The city name is repeatedly mispronounced, which is understandable if your primary character isn't from the area, but since Harrelson is literally the Man from Toronto, the least they could have done is realized that nobody pronounces the second "T."
Lost Opportunity 
The visual imaginationlessness of "The Man From Toronto" is another drawback. Everything feels so bleak and cold, except one amazing sequence that is set in a Puerto Rican computer firm building and makes welcome and inventive use of set and color.
This is especially irritating because the movie is continuously plastering new places in large, strong language onto the screen, but all we ever see from these different locations are the same dull buildings. When Hart and Harrelson have to deal with predictable lines and dull settings, their strong chemistry becomes far less compelling.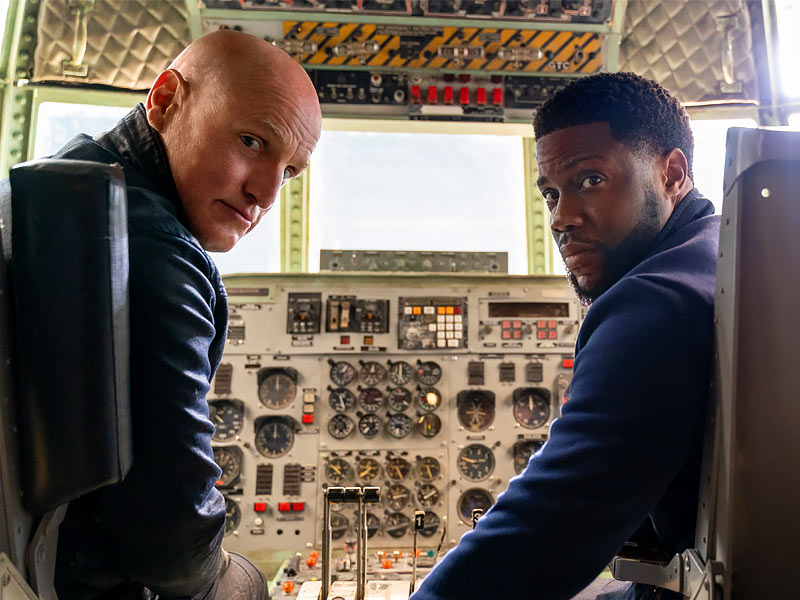 But all is not lost, as the battle choreography in "The Man From Toronto" is quite enjoyable and original. It makes use of the fact that Teddy and the Man have quite distinct skill sets, and it is at these times that the movie successfully strikes the right mix between spy thriller and comedy.
The best sequence in the entire movie is an enormous combat scene that takes place in a gym and is filled with exciting camera motion, unique weaponry, and impressive skills. Although this conflict is much more entertaining, it has similarities to the church scene from "Kingsman: The Secret Service." It's an entertaining suggestion of what "The Man From Toronto" may have become in the right hands.
Instead, it's a poorly constructed narrative that uses every clichéd plot device imaginable, wasting some real star power in the process.