Our Lucifer Season 6 review contains spoilers about the show's last ten episodes and everything this series has done.
Wow, we've arrived, haven't we? I was worried that we wouldn't receive the ending we deserved after Lucifer was canceled twice. However, thanks to Netflix, the program has made it to season 6, and I couldn't be happier.
Lucifer Season 6 has a different finale than fans expected, but it certainly goes out on a high note.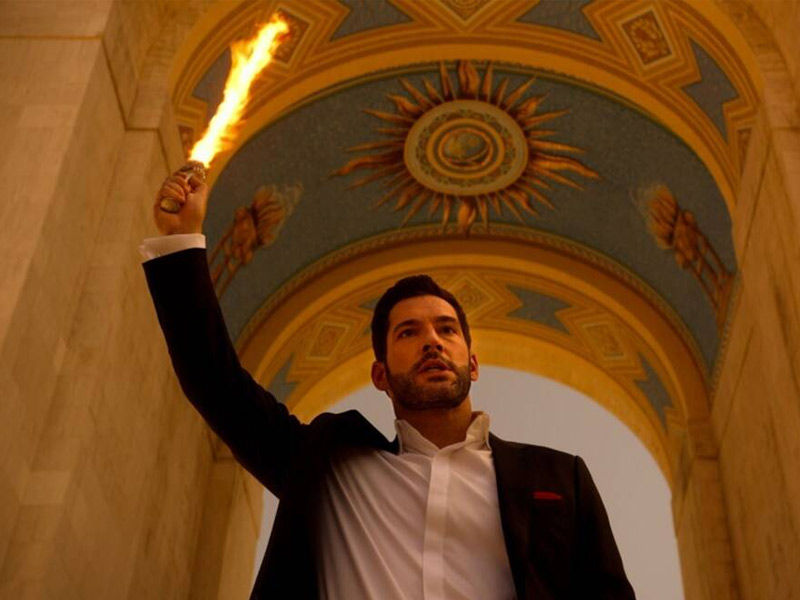 Lucifer Season 6 definitely brings the program to a close with a bang. Preparing to be God is no easy task for Lucifer Morningstar (Tom Ellis). Fortunately, he has the support of Chloe Decker (Lauren German) and the rest of their pals. However, someone new appears and throws a wrench in Lucifer and Chloe's plans. The episode begins easily enough, with Lucifer and Chloe going on a date on what is supposed to be his last night in L.A. There's a great nod to the show's opening when he pays the same officer to let him go.
Of course, things do not go as planned, and Lucifer and Chloe become entangled in a mystery after witnessing the demise of the magician they came to visit. Meanwhile, Linda (Rachael Harris) and Amenadiel (D.B. Woodside) are entertaining Maze (Lesley-Ann Brandt) and Eve (Inbar Lavi) for supper. Linda assists the two women in resolving some difficulties. Dan Espinoza (Kevin Alejandro) is trapped in purgatory while playing ping pong.
Lucifer pays him a visit, but he doesn't have any answers, so Dan dismisses him. Amenadiel walks in on Lucifer and Chloe in the second episode of Lucifer Season 6, notifying the former that his return to Heaven has been sought.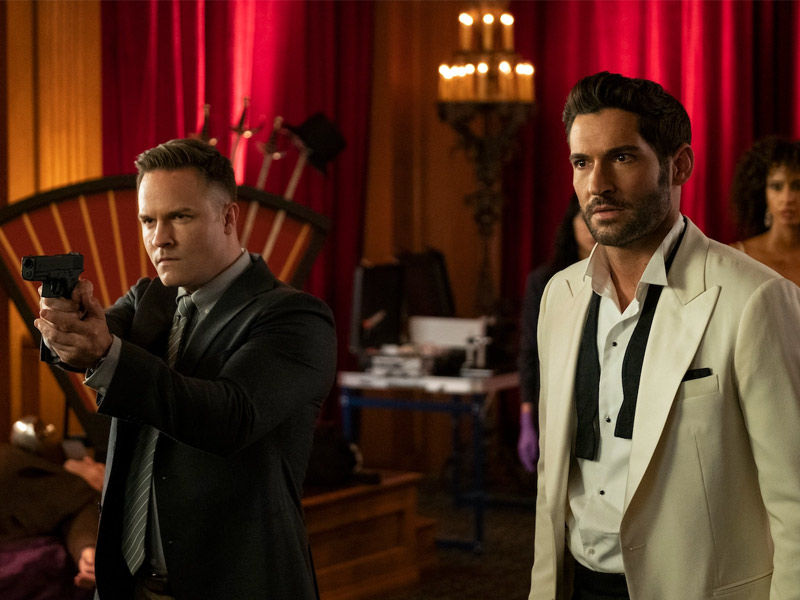 He believes Lucifer hasn't altered much because he was supposed to have left by now, but he hasn't. Chloe assures him that Lucifer always arrives in the end and that he should have greater confidence in him. Lucifer then goes to Linda's office, unsure what to do. He eventually decides to help someone he doesn't care about to prove that he can be God. This leads to him attempting to assist Carol Corbett (Scott Porter) with a case and potentially making a romantic connection.
Of course, Lucifer first believes Carol simply wants to sleep with someone. Still, he ultimately realizes that he truly wants a relationship with Ella (Aimee Garcia). Lucifer assists him and comes to care about him as a result, which he sees as negative because he hasn't proven he can do a decent job as God. After another visit to Linda's office, Lucifer resolves to aid Jimmy Barnes (John Pankow), the producer from his first case with Chloe.
Jimmy had died the previous year in a psychiatric hospital. So Lucifer and Chloe go into hell to speak with him. They get trapped in his hell cycle, which begins with a cartoon depiction of Lucifer interrupting his wedding. After a time, the scene shifts to the 1980s, when he is the manager of a band named The Wednesdays. They fire him, and when his girlfriend recommends that he attempt to re-hire them, he breaks up with her. When both of these occurrences occur, the picture of the individuals departing transforms to a lady holding a guitar. Lucifer explains to Jimmy that he pushed his girlfriend away because he was terrified she would do the same to him.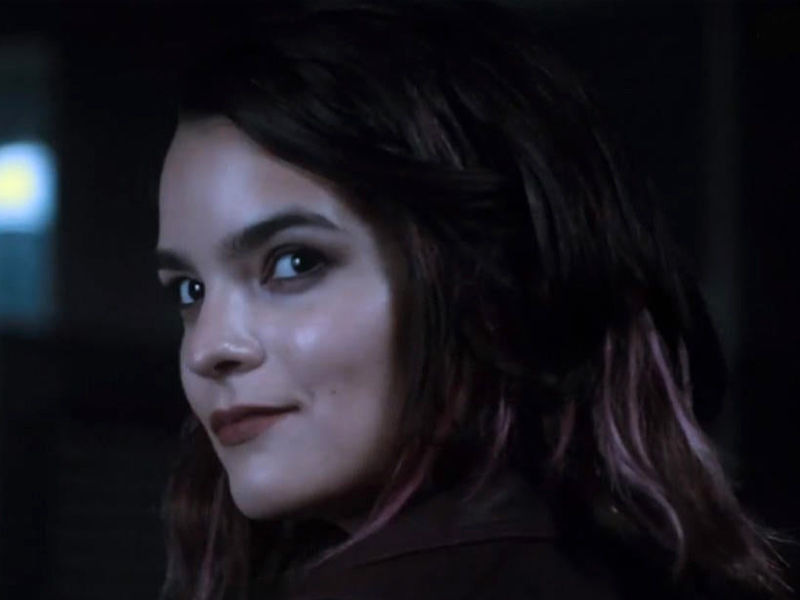 People, according to Jimmy, just desire what he can give them, such as fame and money. Chloe, on the other hand, claims Jimmy only promised them that. Lucifer then persuades Jimmy to pursue his girlfriend. Still, they remain in the infernal loop to determine the source of Jimmy's suffering.
They discover that his mother abandoned him, telling him to keep watching cartoons and that she'd be right back. She, of course, never returned. Lucifer then causes her to return and watch cartoons with Jimmy. Even though he doesn't agree with Jimmy's decisions, he now understands why he made them. While Lucifer and Chloe are aiding Jimmy in Hell, Amenadiel is preparing to begin his new career as a police officer.
And Dan returns to Earth with an angel bent on harming Lucifer. Except he's a ghost, and only other celestial creatures can see him. When Lucifer realizes Dan isn't where he should be, he goes to Heaven, but Dan isn't there either. Of course, he's on Earth, in Lucifer's apartment, with one very irritated angel. She assaults Lucifer as soon as he arrives.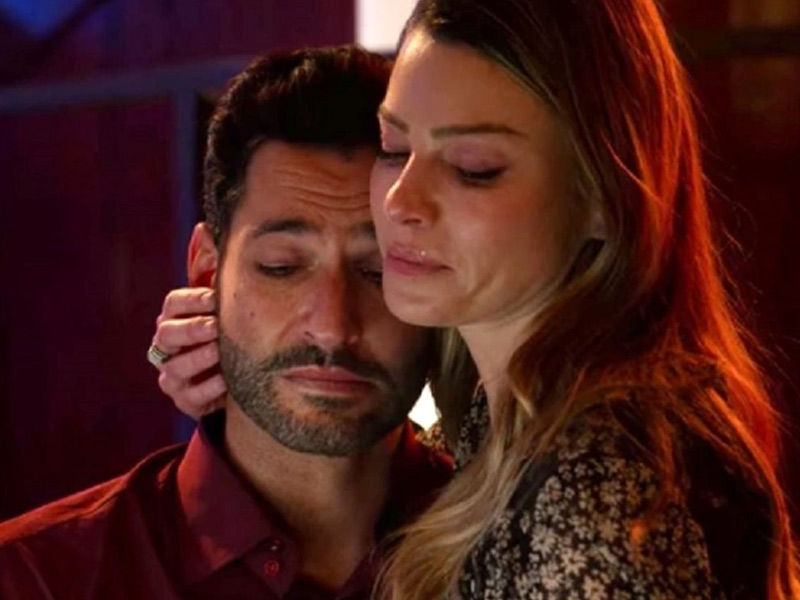 Lucifer, on the other hand, has no notion who she is. All he knows is that she despises him, and he spends a lot of time attempting to win her over. Lucifer discovers his actual mission after solving a few more riddles. Don't worry, nothing will be spoiled. Overall, the show comes to a suitable conclusion. It's a little bittersweet, but it works.
Overall, the last season is a fantastic journey. It suits all of the characters and should please the majority of fans. It's also an emotional one, so fans should have Kleenex on hand. Lucifer Season 6 had a satisfying conclusion.
It may not be the finale that fans expected, but it is without a doubt the finest possible finish. Overall, the season is excellent television. While there are some sluggish spots and certain issues are addressed in a slightly annoying manner, it is a decent narrative overall. New characters are introduced, and they do take over the story in certain ways. However, all of the classic fan favorites have appropriate tales as well. Lucifer and Chloe are among them.
Lucifer Season 6 is a very fitting conclusion to the narrative. Without giving too much away, it is, to some extent, a happily ever after. A real bittersweet conclusion for the program, but one that fans will hopefully remember. The program will surprise fans and make them feel every emotion imaginable, but this is only a sign of strong storytelling.
Lucifer Season 6 is undoubtedly well-written, and any fan who sees it will be taken away by the tale. While it may not be the tale fans expected, it is one they will like. Every tale is satisfactorily concluded, and every character is handled with the deference they deserve.
Fans should not be disappointed by this finale, even though it varies from how many expected the program to finish. From Lucifer to Chloe to Maze, all the way down to the most minor of characters. Everyone is given the attention and respect they deserve.
God's goal on the program was always uncertain until Lucifer season 6. None of the characters, for the most part, get direct commands from God. They believe he has predetermined their futures, but they have no idea what those futures entail. With Lucifer preparing to assume God's position in the final season, the stage appears to be prepared for an undetermined, wide-open playing field. However, all of that is thrown out the window with the appearance of Lucifer's unexpected daughter from the future, Rory (Brianna Hildebrand).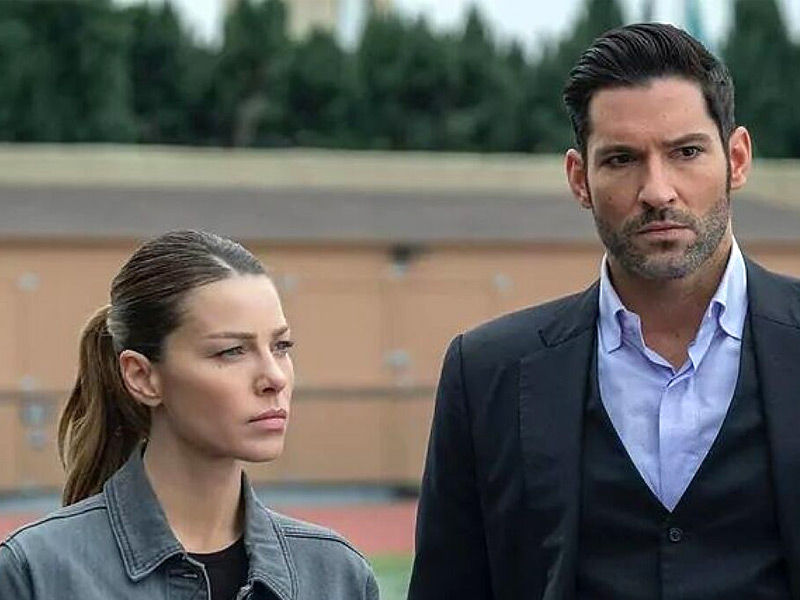 After spending the entire concept of fate and removing God in season 5, Lucifer season 6 brings it straight back, forcing Lucifer to confront the prospect that, after five seasons of character growth, acceptance, and successfully straying from God's plan, he can't change his future.
On Netflix, Lucifer bid goodbye to its followers with a final season that saw the Devil pulled into a time travel scheme from which there was no way out.
After six fantastic seasons, Lucifer has left our earthly realm. The show's fans saved it from cancellation once. The streaming service stepped in numerous times to keep the party going at Lux. Still, we've had to say goodbye to Lucifer, Chloe, and the rest of our favorites forever.
Lucifer Season 6 was a significant improvement over Season 5. The authors seemed to have a clear plan from the first episode all the way through to the series finale.
Everyone finally received their happy ending, even if some of them were a touch bittersweet.
In the end, Lucifer is about how people can modify who they feel they are supposed to be. Sometimes fate is flexible, and sometimes what appears to be a punishment is actually a godsend. None of this applies to those who do not open themselves up to self-improvement and self-reflection, as Lucifer does. It's no accident that both the opening and last episodes of the series conclude at a therapist's office. We saw Lucifer work on himself in counseling for five seasons. Lucifer Season 6 ultimately allows him to put all he's learned to work to fulfill his destiny.