Shang-Chi and the Legend of the Ten Rings have recently been published, and fans have been raving about it on social media. Here's what they had to say:
Shang-Chi and the Legend of the Ten Rings, a film by Marvel, is now in theaters! Since its release, the recently released film has made waves, with many fans applauding the film and expressing their admiration for Simu Liu, who plays the eponymous character. So, how do fans feel about the just-released solo Marvel film? Examine it out –
Shang-Chi is a daring, imaginative new chapter in the Marvel Cinematic Universe, but what succeeded and what didn't in Marvel's martial arts fantasy epic?
While Marvel's Phase 4 has been mainly backward-looking in terms of character reuse, Shang-Chi is finally coming to shake things up. The MCU's first martial arts fantasy epic is undeniably unique and daring, but does it work, and will Marvel fans embrace it as one of the best origin stories yet? In other words, how does it stand as a fresh branch for the MCU to nurture?
Shang-Chi and the Legend of the Ten Rings achieves a delicate balance between depicting the difficult real-life tension between first-generation Asian American children and the wishes of their immigrant parents and delivering up the MCU's exciting action scenes. Director Destin Daniel Cretton deftly juggles both of these ambitious ambitions, resulting in a Marvel world entry that is both emotionally relevant and wonderfully thrilling enough to compensate for its occasionally inconsistent graphics and unfulfilled history.
Simu Liu makes his MCU debut as Shang-Chi, a superhero being hunted down by his father Wenwu (an engrossing Tony Leung) and his The Ten Rings, weaponry, and hidden crime organization. When his father's vision clashes with Shang-Chi's moral compass, he must decide whether to finally take responsibility and stand up to his father while also seeking to forgive himself for his part in the misdeeds that tore their family apart in the first place. In this, the film attempts to balance several important concepts, some of which are directly relevant to the children of immigrants: Whose path do you follow, the one intended for you, or the one you carve out for yourself?
How do you deal with disappointed expectations in your life? It's an intriguing yet apparent way to structure the hero's journey in a huge superhero picture starring Asian actors.
Speaking of our stars, Liu and Awkwafina have effortless and real chemistry that subtly sells Shang-Chi (Shaun to his American pals) and Katy as a competent pair for many adventures to come. The traditional immigrant parent issue of when their children will acquire actual jobs looms over them throughout the film, especially with Katy. She is outspoken about everyone having a calling but her.
Shaun and Katy's relationship grounds the picture, and it's nice to see a couple with pre-existing trust, making it easy to think she'd be by his side even after knowing about his secret existence. Their friendship also allows them to parkour across bamboo scaffolding in a sequence as thrilling (if not nearly as funny) as the scaffolding scene in Rush Hour 2. Both of our leads are equally talented (to the point of deus ex machina with Katy), making them a powerful team capable of dealing with everything the MCU has to throw at them – and, rest assured, the MCU throws a lot at them in their introduction.
On that point, Shang-Chi and the Legend of the Ten Rings boast some of the finest action scenes in the MCU yet, which is not surprising given the nature of its protagonist's abilities. Fights are shot with a dynamic intensity that flows with the action and keeps us right in the thick of it all, highlighting and lending credence to Shang-Chi's innate instincts and training. The wuxia battle scenes in the mythical kingdom of Ta Lo, particularly those between Wenwu and Xiang Li (played with elegant tenderness by Fala Chen), rely heavily on exquisite Qinggong choreography to emphasize the realm's magical reality.
And, as a form of characterization, it's wonderful to see the MCU finally focus on various martial art techniques as a physical and mental exercise. Learning from his mother's fighting style prepares Shang-Chi to battle his father and completes the hero in a way that allows him to reach the dragon's heart within himself.
However, although the battles are well-shot, some of the other visual effects are inconsistent. When it comes to specifics, you can feel the impact and intensity of the actual Rings in motion, as well as the weightlessness of leaves and water.
Ta Lo's environment, on the other hand, seems flat and cartoonish, with harsh lighting, shattering any idea that filming took place somewhere other than a greenscreen stage. It's a little detail, but when the third act is entirely set in this micro-universe, it becomes distractingly awful. Fortunately, we have a standout villain storyline that gets us through some of these tough times.
Wenwu, played by Tony Leung, is one of Marvel's most sympathetic and complicated adversaries. Their mistaken acts (with good intentions) pit him against his children. Yes, he has spent millennia using the Ten Rings to amass power, money, and an army, but what does it all matter if he has no one to share it with?
It is literally life-changing for Wenwu when he first meets (and fights) Xiang Li, who becomes his wife and mother to his children. Electrifying! Hot! And it's just… so deeply romantic. When Xiang Li dies, the cinematography of their battle slows down to highlight their wistful glances, and we're reminded of how effectively Leung portrays a tragic romantic hero.
Unresolved sadness (which is, after all, love enduring) leads Wenwu to extreme measures. It is up to Shang-Chi and his sister Xialing (Meng'er Zhang), who have already moved on, to stop him.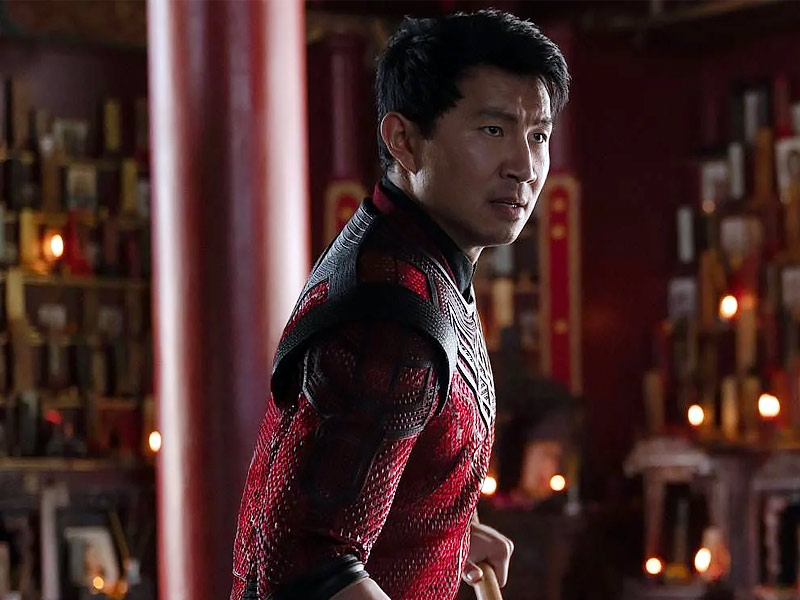 Wenwu's handling and reaction to her passing are less romantic and expected, blaming all of his kindness on her existence rather than building on such characteristics himself. The emphasis on Wenwu's emotional arc causes our primary character to be sidelined for longer than is desirable. Still, it also allows Shang-Chi to become the hero we come to know him to be.
Surprisingly, despite its appearances and connections to the wider MCU, Shang-Chi and the Legend of the Ten Rings do not seek external legitimacy for its existence. Shang-Chi's narrative shines on its own, and it's easy to forget that he – and Katy – are destined to become major actors in the MCU. The suppressed knowledge regarding the Rings and Ta Lo's magic, which is clearly being preserved for later disclosure, reminds us that this is a Marvel film.
Sure, the movie works without a detailed dive into what the Rings accomplish. Still, Marvel's tendency of omitting essential facts required to grasp the significance of an artifact is starting to grate.
The MCU's emphasis on exploiting our confidence that these topics would be revealed in coming projects weakens an otherwise great picture.
Early box office statistics indicate that Shang-Chi is doing really well. A Rotten Tomatoes review score of 90 percent or above entering opening weekend is typically a very positive indicator. That speaks volumes about what Simu Liu and director Destin Daniel Cretton have accomplished. On the other hand, Shang-Chi has some kinks, even for a film that is quite strong overall. In the spirit of fairness, here's everything that worked very well in Shang-Chi, as well as the few places where it may have fallen short.
Shang-Chi's Cast Is Outstanding Throughout
Shang-Chi has a lot of essential exposition, as with every MCU origin narrative. The majority of this is presented in flashback, which works well. Still, it might have been jarring if the narrative relevance of the past was not handled properly. That usually implies less room for character, especially in a film with so many fantasy aspects and action set-pieces, but not in Shang-Chi.
Simu Liu exudes charisma even as he preserves his character (to keep his secrets), suggesting more in the MCU's future. Katy, played by Awkwafina, is not just the audience's eyes in Shang-Chi's universe but also the breakthrough character. The fact that she will return in the future, as foreshadowed by the ending, can only be a good thing. Add in the performances of luminaries like Tony Leung and Michelle Yeoh – not only in battle but also in calmer times – and you have a genuinely outstanding cast.
Shang-Chi's Villain Is Complicated, Human, And Sympathetic
Speaking of Tony Leung, his Wenwu – incorrectly dubbed "The Mandarin" or "The Real Mandarin" throughout the promotion – rivals Michael B Jordan's Killmonger as one of the finest human MCU villains. He is in anguish, plagued by his own role in his wife's murder, and corrupted by the Ten Rings' power and what lies beyond Ta Lo's portal. Even when he is overwhelmed in the final act by a giant winged monster, Leung's theatrical skills back up his amazing martial arts performance to create a terrible guy who is not only compassionate but also persuasive in his cause.
Didn't Work: The Third Act Shares Issues With The Avengers
While the interaction between Wenwu, Shang-Chi, and Xialing is fantastic, Shang-Chi shines when they're delving into their own history. Unfortunately, the third act shift in gears that sees them arrive in Ta Lo and face the approaching arrival of the Dweller-in-Darkness feels identical to the circumstance that undercut how fantastic The Avengers was. Adding the Dweller as the final act's "big monster," along with an army of previously unmentioned flying soul suckers, is reminiscent of Whedon's usage of the Chitauri army to intensify problems for the heroes in his final act back in 2012.
It Didn't Work: Some of Shang-Chi's CGI Is Bad
.
Despite Shang-Chi's mastery of combat choreography and the stunning environmental designs that go into Ta Lo in particular, some of his CGI is on par with the worst portions of Black Panther's controversial early teasers. There are many disappointing ragdoll sequences, including a portion of the otherwise fantastic bus fight. Although the Great Protector confronting the Dweller-in-Darkness is a fun spectacle, some of it is muddy by an apparent attempt to disguise the massive effects work required.
It Didn't Work: Two Major Shang-Chi Villains Are Just Plot Filler
.
While Tony Leung's Wenwu is fantastic, and the combat sequences featuring both are very exciting, it's tough not to sense that Razor Fist and, much more so, Death Dealer are undernourished. The former's sophistication is about as limited as you'd expect from someone who drives about in an SUV with his own name spraypainted on the side. At the same time, the latter is a narrative device killed off for effect. It's a shame that neither is given anything like a charm to mask their lack of growth and history. At the very least, Razor Fist's probable comeback may provide more opportunities.
Shang-Chi Is Daring, New, And Exciting, That is what MCU Needs…
Shang-Chi is not only a fantastic stand-alone film, but it is also fundamentally different from what MCU fans have seen over the last decade. While it contains the same familial strife and daddy issues as many other Marvel films, it balances it with martial arts, new mysticism, a dragon, a gigantic kaiju-like demon, and the notion that more lands like Wakanda potentially exist beyond gateways to other realms. There can be no allegations of bowing to type or Shang-Chi being predictable, which is a remarkable thing to say after 24 films.
The beginning of Phase 4 has looked back a bit more than some may have liked. Still, Shang-Chi is brave and unafraid to be drastically different from its stable-mates, which should offer future MCU creators cause for optimism. It also enables upcoming new creative efforts – such as Eternals – that have a similar load of expectation to be new and interesting a lot simpler to support to thrive with the public.