The year 2022 promises to be a watershed moment in the entertainment industry, especially with OTT platforms trying to break new ground with their latest offers. Similarly, directors are increasingly focusing on theatrical releases, with a huge list of films slated for release. 
We bring you the list of the most anticipated movies of 2022
Doctor Strange in the Madness Multiverse 
There's a lot to be excited about with this one. Benedict Cumberbatch appears to be a true expert at becoming one with the personas he plays. (Does anyone remember Sherlock? Cumberbatch's performance as the Sorcerer Supreme is well worth seeing on the big screen.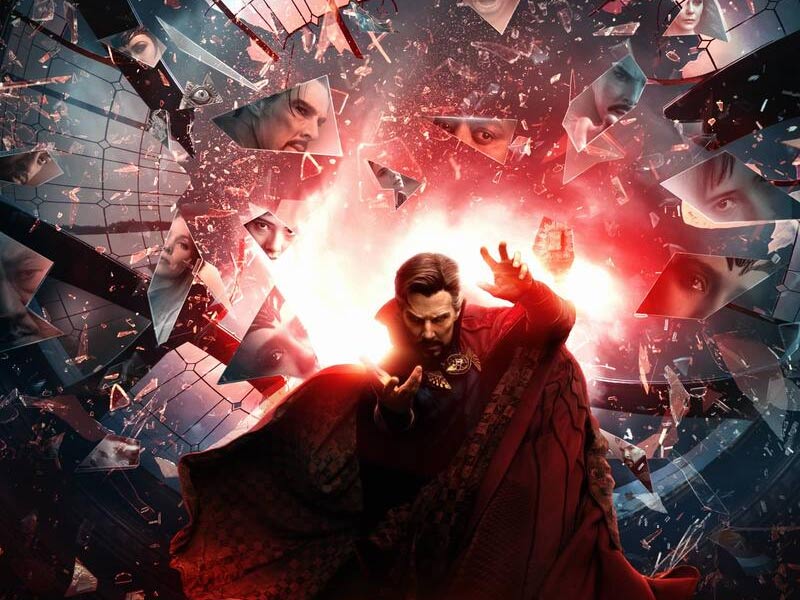 Doctor Strange in the Multiverse of Madness continues the multiverse plot that the MCU has been developing as part of Phase 4. The plot is based on the events described in Doctor Strange (2016) and subsequent films and television series up to Spider-Man: No Way Home (2021), when the sorcerer opens the gates to several universes.
Sam Raimi returns to direct his first superhero feature since helming the critically acclaimed original Spider-Man trilogy (2002-07). Doctor Strange in the Multiverse of Madness is the first of three MCU films scheduled for release in 2022. 
Elizabeth Olsen, who plays Wanda Maximoff, nicknamed Scarlet Witch, joins Cumberbatch in the cast. Xochitl Gomez has joined the cast as America Chavez, a heroine who is Marvel's first Latin-American LGBTQ character. Among the returning cast members are Benedict Wong as Wong and Chiwetel Ejiofor as the sorcerer Mordo. 
6 May is the release date.
Legally Blonde 3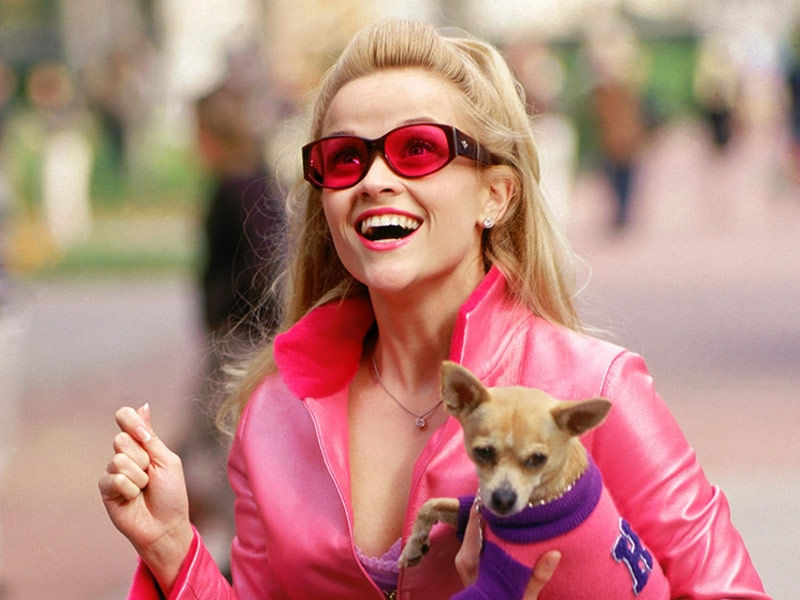 Reese Witherspoon in a still from the 2001 film Legally Blonde. (Image courtesy of Tracy Bennett – Metro-Goldwyn-Mayer Studios Inc., All Rights Reserved/IMDb) This film is one of the most anticipated Hollywood films of 2022, however, its release date has not yet been announced. The excitement, on the other hand, is understandable.
The third installment of one of the most well-known film franchises of the 2000s is Legally Blonde 3. What makes it even more exciting is that the third installment will be released 19 years after the first, Legally Blonde 2: Red, White, and Blonde.
The plot is unknown, although Reese Witherspoon reprises her role as Elle Woods, and Jennifer Coolidge reprises her part as Paulette Bonafonté. In June 2018, Witherspoon's involvement in the film was announced. 
Legally Blonde 3 was scheduled to be released in 2020, however, it, like many other films, was postponed due to the COVID-19 epidemic. The script for the third installment was written by Dan Goor and Mindy Kaling, and Jamie Suk is making his directorial debut. 
May 20th is the release date.
John Wick Chapter 4 

Keanu Reeves as John Wick in the third installment of the franchise is one of the most anticipated films of 2022. (Photo by Niko Tavernise – Lionsgate/IMDb)  This will be the fourth installment in the acclaimed John Wick film series, and it is intended to continue the action-packed story of the famed hitman, as played by Keanu Reeves. 
Ian McShane reprises his role as Winston, the manager of the New York Continental Hotel, Lance Reddick reprises his role as Charon, the Continental concierge, and Laurence Fishburne reprises his role as The Bowery King, who commands The Soup Kitchen underworld, intel group.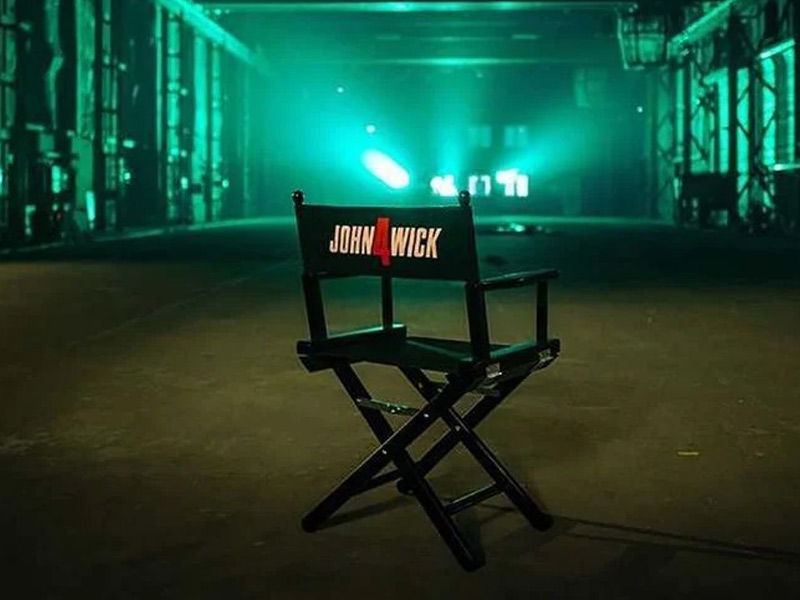 However, some of the new cast members suggest that John Wick will have some terrific martial arts sequences as well as worldwide appeal. The film will star Chinese martial arts legend Donnie Yen and English action actor Scott Adkins. They will be joined by Canadian actor Shamier Anderson, Swedish actor Bill Skarsgard, American actor Clancy Brown, and Japanese actor Hiroyuki Sanada. Rina Sawayama, a Japanese singer-songwriter, will make her cinematic debut. 
John Wick Chapter 4 is a highly anticipated film that will be followed by a fifth installment, which has been announced for 2020. 
May 27th is the release date. 
Top Gun: Maverick
It's been 36 years since Top Gun, the film that exploited fighter planes in ways that hadn't been seen before. Top Gun: Maverick is without a doubt one of the most anticipated films of 2022. 
The 'ageless' Tom Cruise is back in the starring role of Pete "Maverick" Mitchell, ready to take off from the deck of a US Navy aircraft carrier. Aside from Cruise, the most famous returning cast member is Val Kilmer, who reprises his role as Tom 'Iceman' Kazansky.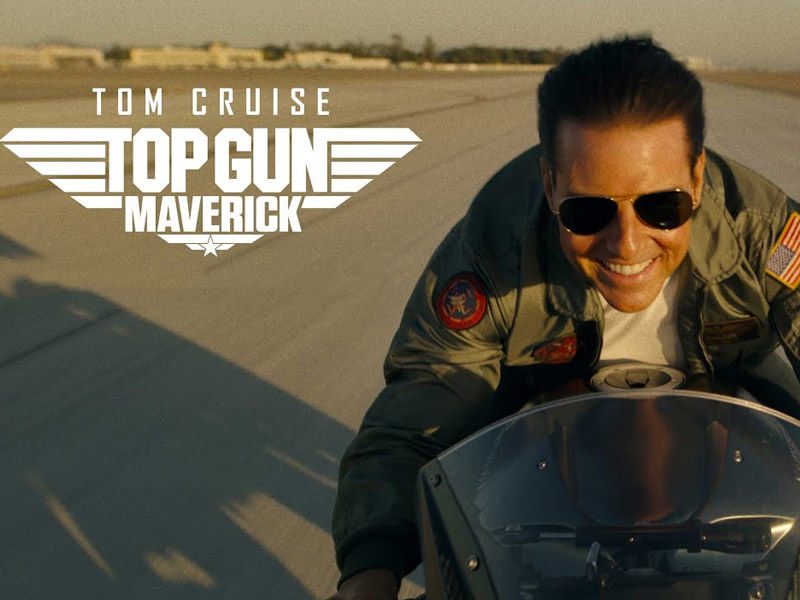 There isn't much known about the plot, which is set in the present day. However, the trailers imply that Maverick is still a Captain in command of new pilots, even though the world has changed, as indicated by Ed Harris's character, who portrays a Rear Admiral-rank officer and Maverick's superior. 
Miles Teller, Jennifer Connelly, Glen Powell, Lewis Pullman, Monica Barbaro, Danny Ramirez, and Jay Ellis are among the newcomers. The film's original release date of November 19, 2021, has been pushed back to November 19, 2021. 
May 27th is the release date.
Jurassic World: Dominion 
Humans must now coexist with dinosaurs, as seen in Jurassic World: Fallen Kingdom (2018). The film also marked Jeff Goldblum's return as Dr. Ian Malcolm to the epic franchise, which began in 1993.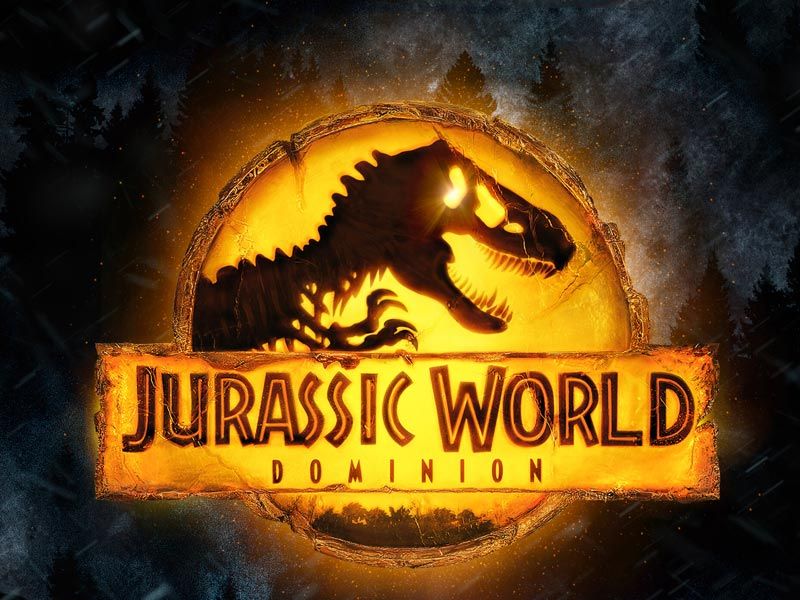 The plot of Jurassic World: Dominion is unknown, but the film will depict a fight between humans and dinosaurs as they try to coexist, or not. The film's trailer depicts dinosaurs roaming the world 65 million years ago as a prelude to the current situation in which a dinosaur is being pursued by the police. 
The return of Laura Dern and Sam Neill, who reprise the classic roles of Ellie Sattler and Alan Grant, respectively, from the 1993 film, makes this one of the most-anticipated films of 2022. Returning cast members include Bryce Dallas Howard, Chris Pratt, Daniella Pineda, Isabella Sermon, and BD Wong. Omar Sy, a French actor, joins them as a newcomer. 
The release date is June 10th.
Lightyear 
It's about time a film was made entirely about Buzz Lightyear's adventures. This chance is presented by Lightyear, however, it is not about the iconic action-figure character from the Toy Story franchise.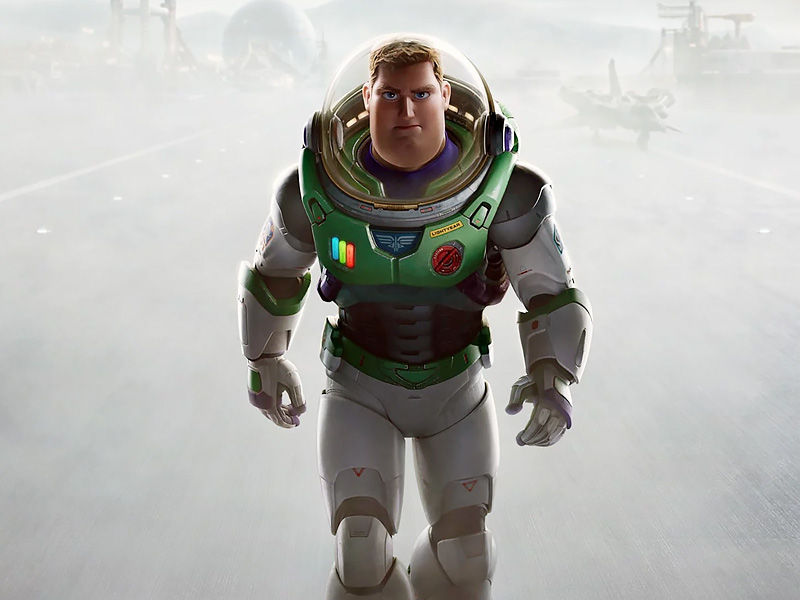 "…this isn't Buzz Lightyear the toy," 'Captain America's Chris Evans, who voices Lightyear in the film, confirmed in a tweet. This is the origin story of the toy's inspiration, human Buzz Lightyear." So it appears to be a prequel set within the Toy Story universe, except that movie is not about the toys but about the humans that live there.This also implies that the picture has nothing to do with the popular cartoon series Buzz Lightyear of Star Command, which followed Lightyear the toy's cosmic adventures. 
Taika Waititi, in addition to Evans, is a voice actor in Pixar and Walt Disney films. 
The release date is June 17th.
Thor: Love and Thunder
2022's most anticipated films 
Thor (Christopher Hemsworth) in Thor: Ragnarok (2017). (Image courtesy of Disney/Marvel/IMDb, 2017) Taika Waititi returns to make another Thor film following the tremendous success of Thor: Ragnarok (2017), which gave the hammer-wielding Asgardian deity figure fresh life.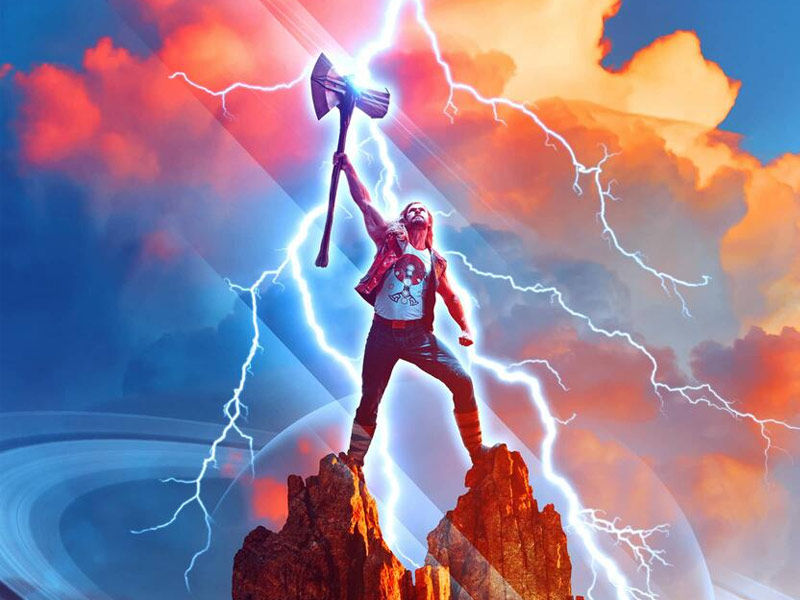 The film, which stars Chris Hemsworth as Thor, reintroduces Natalie Portman as Thor's love interest Jane Foster, who will be shown changing into Mighty Thor and reportedly wielding the Mjolnir. Tessa Thompson and Jaimie Alexander return from previous Thor films.
Thor: Love and Thunder also feature the primary actors from the Guardians of the Galaxy movie, including Chris Pratt, Dave Bautista, Karen Gillan, Pom Klementieff, and Vin Diesel as the voice of Groot. Following the events of Avengers: Endgame, Thor was seen heading into the unknown alongside the Guardians (2019). 
Christian Bale portrays the merciless Gorr the God Butcher, one of Marvel comic books' most powerful monsters. Russell Crowe will play Zeus, who, like Thor's Nordic mythology translation, is a Marvel comic-book depiction of the ancient Greek god. 
The release date is July 8th.
Bullet Train 
Bullet Train, directed by David Leitch, is about five assassins traveling on a bullet train in Japan until they learn that their different objectives have a common link. The film is based on the novel of the same name by Ktar Isaka, which was previously titled Maria Btoru (Maria Beetle in English). 
Brad Pitt plays Ladybug, Sandra Bullock plays Ladybug's handler Maria Beetle, Joey King plays the Prince, Brian Tyree Henry plays Lemon, Aaron Taylor-Johnson plays Tangerine, and Zazie Beetz plays Hornet. Hiroyuki Sanada, Masi Oka, Andrew Koji, Logan Lerman, Michael Shannon, and Benito Antonio Martnez Ocasio are among the other actors.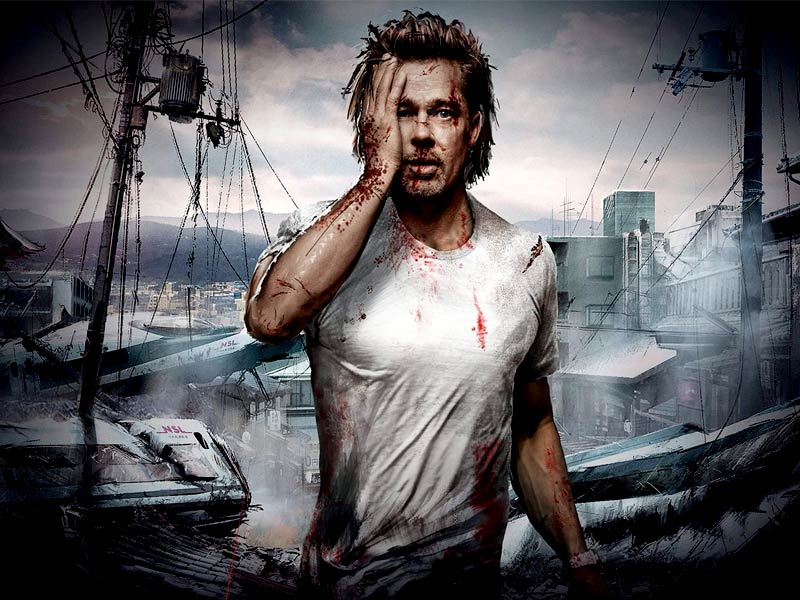 On February 24, 2022, the film's creators released an extremely inventive campaign including a peek of Brad Pitt stitched within what appears to be an advertisement for a bullet train firm. The 30-second 'commercial' of the fake rail service, titled 'Nippon Speed Line,' has Pitt's voiceover advertising the thrill of traveling on the Nippon Speed Line. He announces that the service will begin on March 2nd, which is when the first trailer will be released. The video concludes with a shot of Pitt's character, who has injuries on his face and is looking out the window of a moving train. 
The release date is July 15th.
Also read : Attack: John Abraham turn Super Soldier, finally Some Sense in Movies
Nope 
Jordan Peele, best renowned for horror films such as Get Out (2018) and Us, directs Nope (2019). During Super Bowl LVI, the first trailer for the film was unveiled. 
The film, starring Daniel Kaluuya, Keke Palmer, and Steven Yeun, and co-starring Barbie Ferreira, Brandon Perea, and Michael Wincott, is about a supernatural incident that disrupts the ideal quiet in a tiny American community. The characters are portrayed as cattle ranchers who train horses for cinematic appearances.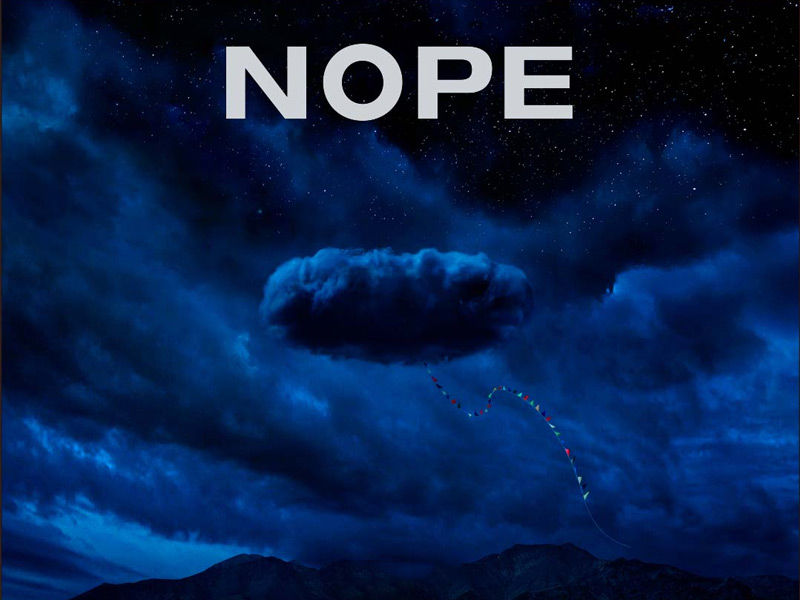 Nope is one of the most anticipated films of 2022, both to Peele's renown as a filmmaker as well as the stellar ensemble. 
The release date is July 22nd.
Black Adam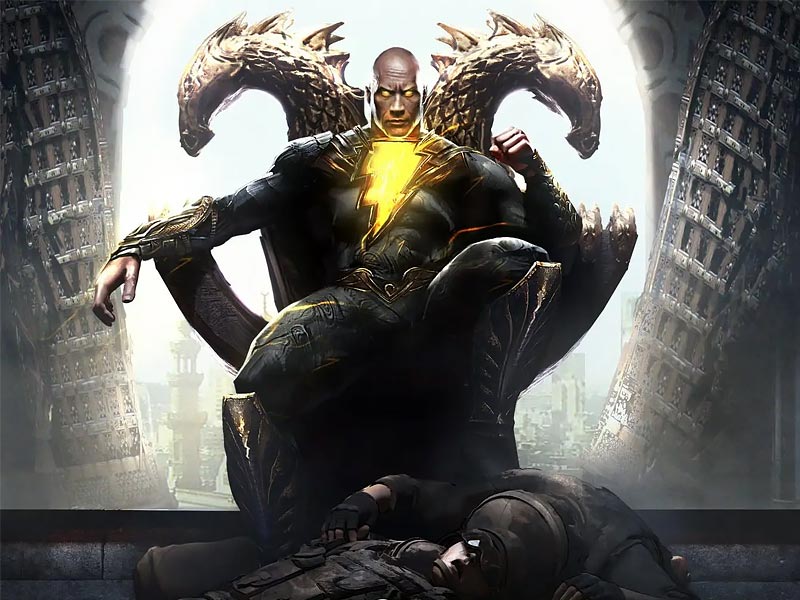 Dwayne Johnson enters the DC Extended Universe as the super-powered Black Adam, Shazam's antagonist. Johnson, a wrestler-turned-actor, was voted the world's highest-paid celebrity by Fortune in 2020. He is well-known for his action flicks, but Black Adam is his first foray into the superhero genre. 
Johnson stated in a video uploaded on Instagram in July 2021, "The hierarchy of power in the DC UNIVERSE is changing." 
Black Adam is an anti-hero whose powers are derived from the same source as Shazam's. He will be presented as a being who has returned after being imprisoned for 5,000 years following the devastation of Kahndaq – a lost kingdom in the current day, Noah Centineo plays Atom Smasher, Aldis Hodge plays Hawkman, and Quintessa Swindell plays Cyclone in the film. 
Black Adam, one of the most anticipated Hollywood films of 2022, also stars Pierce Brosnan. The Irish actor, well recognized for his role as James Bond, will make his cinematic debut as the wizard Doctor Fate. 
The release date is July 29th.
Mission: Impossible 7 
Tom Cruise has released another video for his legions of followers who can't get enough of the stunts he pulls off on his own at his age. Cruise's history as a bona fide blockbuster bet is carried forward in Mission: Impossible 7, in which he returns to a 'world-saving' mission as IMF agent Ethan Hunt. Ving Rhames reprises his role as Luther Stickell, and Simon Pegg reprises his role as Benji Dunn. 
The film also stars Rebecca Ferguson, Frederick Schmidt, Hayley Atwell, Vanessa Kirby, Pom Klementieff, Shea Whigham, Indira Varma, Esai Morales, and Henry Czerny, who played IMF director Eugene Kittridge in the original Mission: Impossible film in 1996.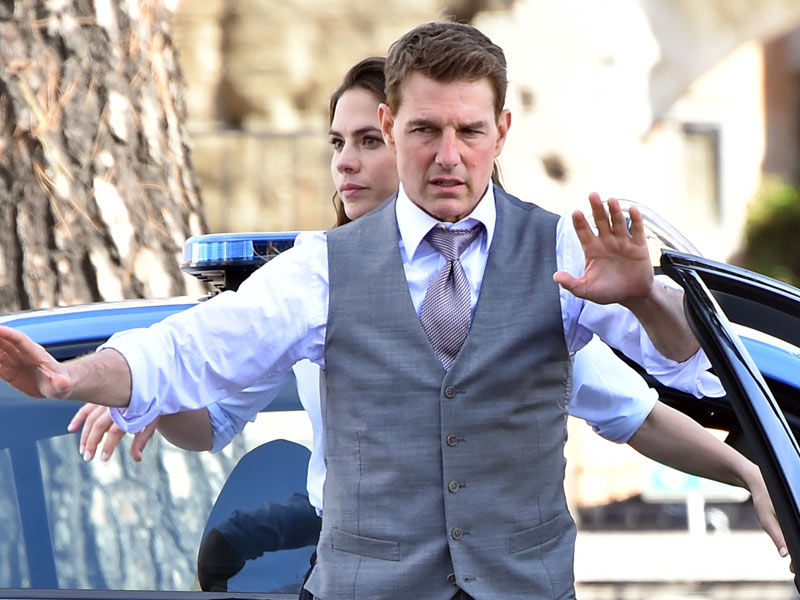 Christopher McQuarrie, who has worked with Cruise since Valkyrie (2008) and wrote and directed the previous two MI films, directs the seventh installment. The film's release date has been shifted several times in the past. It was supposed to be released on November 19, 2021, but it was put back to May 22, 2022, and then to its current date. 
The release date is September 30th.
Black Panther: Wakanda Forever 
The terrible death of actor Chadwick Boseman in 2020 shocked not only MCU fans but also the performing industry as a whole. Boseman was a fantastic actor who easily transitioned into his roles and gained acclaim for his work. He will be remembered, though, for immortalizing Black Panther, one of the greatest superhero characters of all time.
Black Panther: Wakanda Forever, the MCU's 30th film and one of the most anticipated titles of 2022, will not feature T'Challa as a tribute to Boseman. Almost all of the film's other significant characters return, including Letitia Wright, Lupita Nyong'o, Danai Gurira, Angela Bassett, Winston Duke, and Martin Freeman.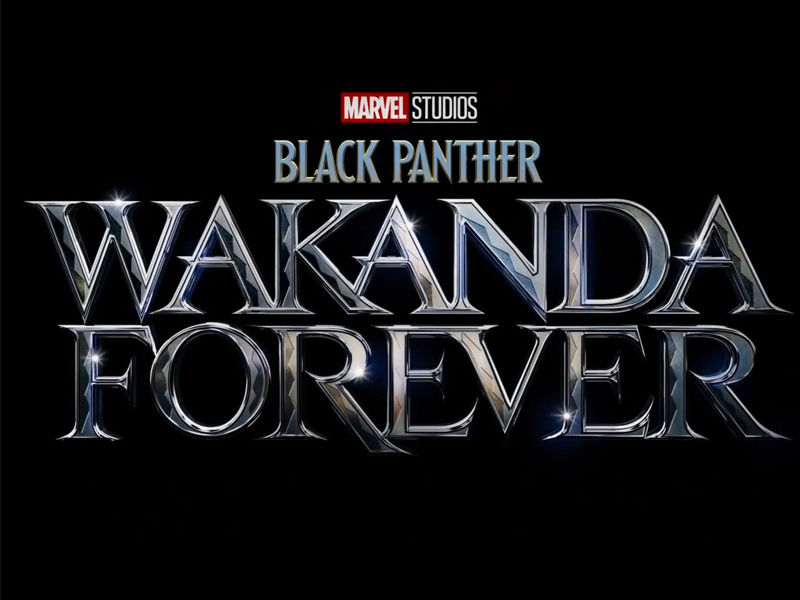 The film is expected to center on Wright's character Shuri, T'Challa's sister, and the brains behind many of Wakanda's technical marvels. Ryan Coogler wrote and directed the picture, which won him accolades for his work on Black Panther (2018), the first superhero film to be nominated for an Oscar in the Best Film category. 

11 November is the release date.
Aquaman and the Lost Kingdom 
'Aquaman' In this sequel to Aquaman, Jason Momoa reprises his role as Arthur Curry (2018). The DC Extended Universe will be particularly interested in this picture because the last installment is still the highest-grossing DC film of all time. 
Aquaman and the Lost Kingdom is intended to go into greater detail on the political turmoil in Atlantis, but no specifics have been released. 
James Wan, who directed the first film, is back in charge of the sequel. Returning cast members include Amber Heard as Mera, Patrick Wilson as Orm Marius, Temuera Morrison as Thomas Curry, Yahya Abdul-Mateen II as Black Manta, and Dolph Lundgren as King Nereus, and Randall Park as Dr. Stephen Shin.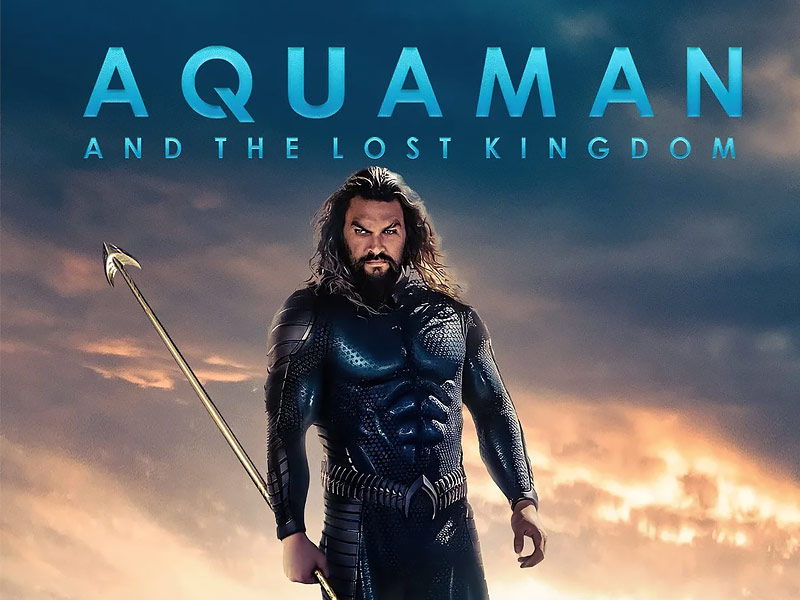 Jani Zhao as Stingray and Indya Moore as Karshon are new additions to the cast. Pilou Asbaek, widely known to international viewers as Euron Greyjoy from Game of Thrones (2011-19), has been cast in an unspecified role. 
The release date is December 16th.
Also read : The Batman (2022)
Avatar 2 
Avatar A still from the first film in the Avatar series. (Image credit: WETA – 2007 Twentieth Century Fox – All Rights Reserved./IMDb) 
Even after more than a decade, Avatar (2009) remains the world's highest-grossing picture. And why shouldn't they? James Cameron created a world that defied description. 
The serene utopia was rudely broken by war-mongering humans with their destructive weapons, which were populated by blue-skinned aliens whose culture, traditions, and society thrived amidst unusual life forms. 
Cameron hasn't directed a single picture since Avatar, but he's supposedly working on a series of films to extend the franchise until 2028. This is why Avatar 2 is maybe the most anticipated Hollywood film of 2022.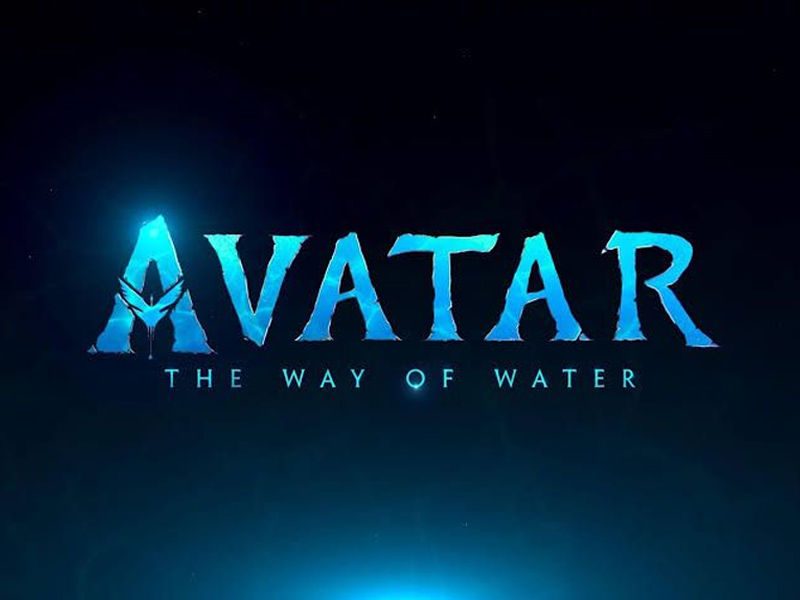 Avatar 2 will star Sam Worthington and Zoe Saldana as Jake Sully and Neytiri, the first film's two primary Navi characters on the planet Pandora. 
Sigourney Weaver, Stephen Lang, Kate Winslet, Vin Diesel, Michelle Yeoh, CJ Jones, and CCH Pounder are among the other stars, both returning and new. 
The release date is December 16th.