Manoj Bajpayee is among our generation's most talented performers. His presence in Hindi cinema has spanned both commercial and independent films. One of the most noticeable aspects of his diverse career is how well he centralizes depth in his body language, even though the films he appears in are undeniably bad. His voice modulation and particular delivery technique guarantee that we remember the name of the character he portrayed. Great acting occurs whenever an actor can move you via his silence and the most unnoticeable of scenes.
If an actor can make you feel his character's emptiness, he has mastered his trade. Bajpayee passed the exam more consistently than the majority of Indian actors working nowadays. But, by his sheer talent, he has also managed to accomplish something extremely unique: he has made us think through his comedy.
Best of Manoj Bajpayee Movies, that you should not miss
1)Aligarh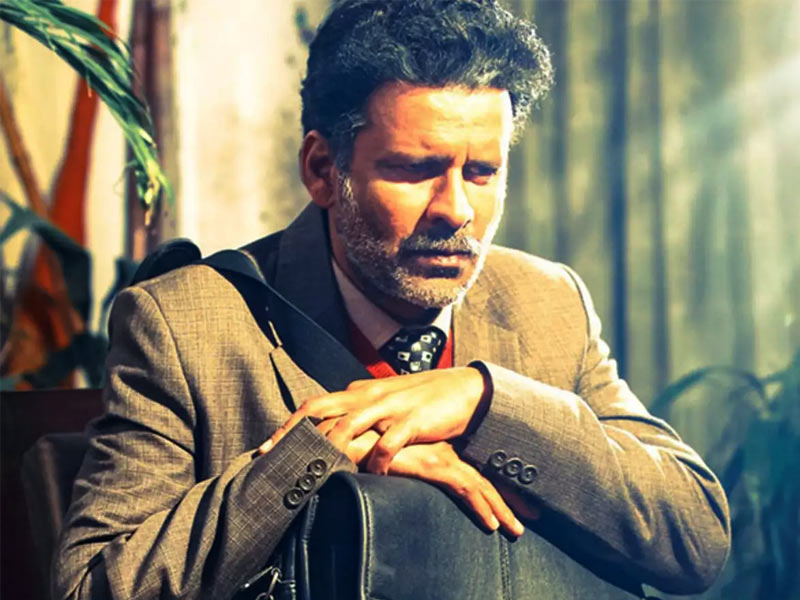 Mr. Siras is played by Manoj Bajpayee in the film. A Marathi-language educationalist working at a prestigious institution in Uttar Pradesh, he is extremely unusual in many ways. However, he does not want the society around him to label him. He values the freedom to love and the Indian government's acceptance of variety in relationships, but he despises being labeled homosexual. Indeed, his activities and interests should be unconcerned with the workings of society.
In Siras, Manoj Bajpayee uses vocal modulation and learned body language to create an emotional persona. Through the booze he consumes, he expresses the anguish that is inscribed in this man's heart. And the poems he has written, as well as the people he has made love with. Through this man's all-consuming effectiveness, a sense of longing and dislocation becomes all too apparent. It's the most profoundly moving and impressive role the astute veteran has ever played. Aligarh is one of Hindi cinema's most tightly controlled character studies, directed by Hansal Mehta.
2)Gangs of Wasseypur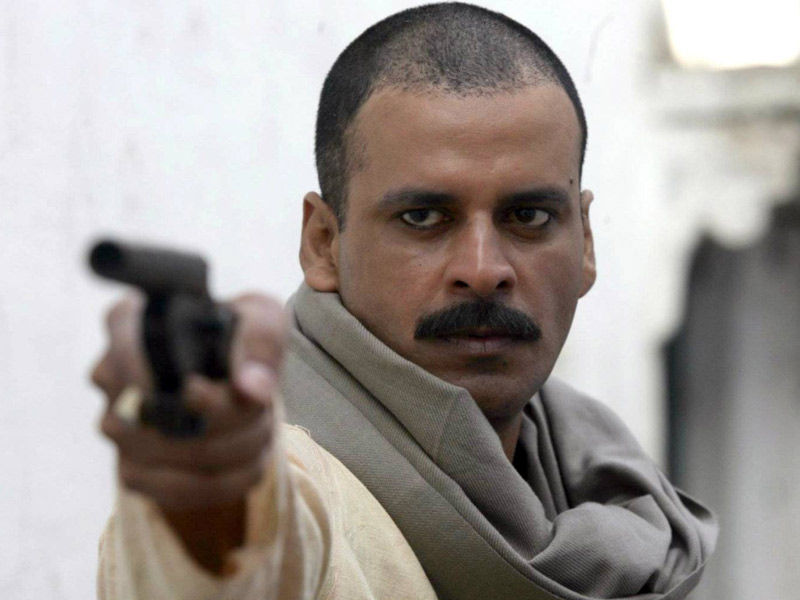 Manoj Bajpayee plays Sardar Khan, a famous mafia from Wasseypur, in the first half of Anurag Kashyap's masterwork. In some ways, he serves as the narrative's nucleus. The Khan family is worth cheering for because of his desire for vengeance. While always devoted to the cultural landscape, Bajpayee's performance is superb. This is because he combines sensitive energy with a chilly type of black humor.
He exudes a lot of crackling power throughout his entire bodily diction. In this scene, he makes even hostility appear appealing on television. Aside from that, he manages to be pretty successful in portraying a poisonous guy in an India with no room to see beyond patriarchy. Without making it troublesome, he humanizes an arrogant, boisterous middle-aged man who is unfaithful. Manoj is exactly the proper amount of evil in the picture. 
His need for revenge and his passionate nature conflict. He maintains a serious and intentionally muted tone in his speech, though. His fierceness takes on a whole new hue as a result of this tone. A hue that is foreign to Hindi filmgoers.
3)Sonchiriya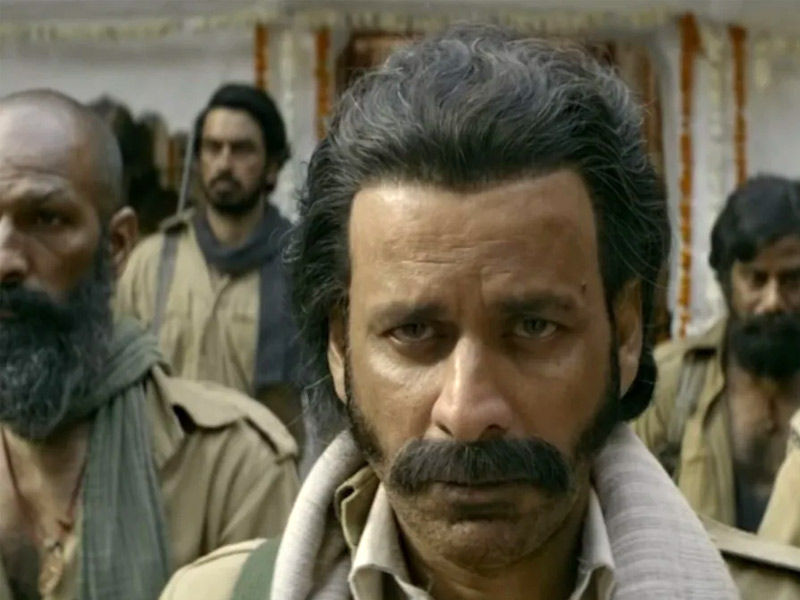 Sonchiriya was a deeply entrenched epic that excelled in a variety of areas. The movie was a hard-hitting action thriller. It was also a sturdily constructed western. Finally, it was a fantastic period play. Daku Maan Singh (Manoj Bajpayee), an upper-caste dacoit from Chambal, was the film's moral conscience. The dead haunt the narrative with their disturbingly lifelike presence in this film. And the living is worn down by the weight of a dual morality that cuts to the heart of their being.
Manoj Bajpayee portrays Maan Singh in a meaningful and sad way. His portrayal of a worldly yet world-weary guy whose reflections frequently turn against him affected me more than I moved from my seat. His presence, though, contributes to the film's strengths. His outfit, mustache, and convincing Bundelkhandi dialect all have a throbbing heart to them. He sings a lullaby to the relentlessness of melodrama before succumbing sweepingly to the anguish of reality. But, unfortunately, his Maan Singh dies before the film's first hour is over.
4)Bhonsle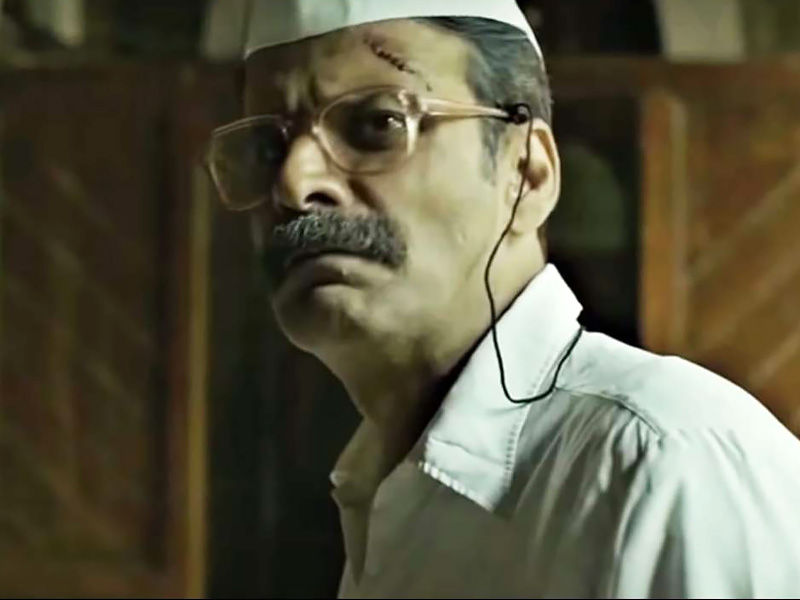 Manoj Bajpayee portrays Ganpat Rao Bhonsle in Devashish Makhija's unflinching and excellent film on cross-cultural clashes and the state of immigration in the major Indian metropolis. However, he is not the only Ganpat in his Mumbai-based chawl at the moment. The recently retired old guy wants to resume his career as a police officer. Ganpat, like his more heavenly counterpart, is a respected character. However, his identity is being forcefully assimilated into a larger cultural identity.
Bhonsle is portrayed by Bajpayee as a shape in dire need of function. Bajpayee executes each bullet point with a precision that feels scripted but unbearable to behold. Makhija's script casts him as the victim of circumstances. He constructs the picture as though every shot was created from Bhonsle's despair. Without Bhonsle or Bajpayee, the film is an inconsistent story that doesn't aim to achieve much beyond its socio-political relevance. The film's expertise is delivered by both Bhonsle and Bajpayee.
5)Kaun?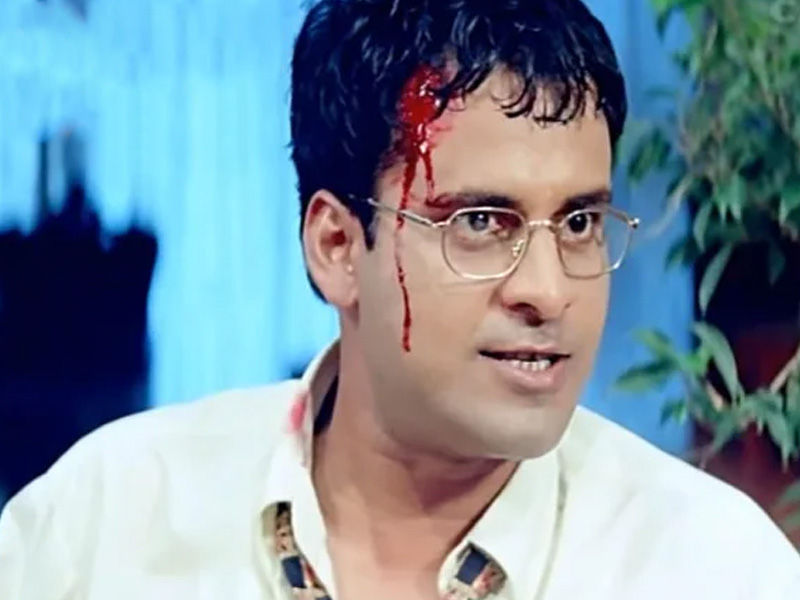 Ram Gopal Verma's 1999 thriller Kaun is a film that exploits some of Hindi cinema's existing clichés to create a disturbingly cryptic chamber work. The weirdness wraps its arms around everything in the picture, from the visuals to the acting, and even the jarringly loud background music, which has aged significantly. The crazy hilarious energy that Manoj Bajpayee brings to the table, on the other hand, absolutely engulfs you. Playing Sameer A. Purnavale with a hysterical sense of humor that is opposed to the actor's original comedy, the film exploits his quick comedic timing to instill both deliberately pulpy effectiveness and terror in the spectator at the same time.
Bajpayee's character swings from one tone to another with captivating and nearly sophisticated tonality. So much so that the lettering is never wide in its sleeves. This man's unpredictability appeals to me. Attractive because, as much as he advocates serial-killer sincerity and masculinity as the face of all evil and crime, he has a hard-to-resist middle-of-the-road appeal. He doesn't behave in a way that smacks entitlement.
6)Special 26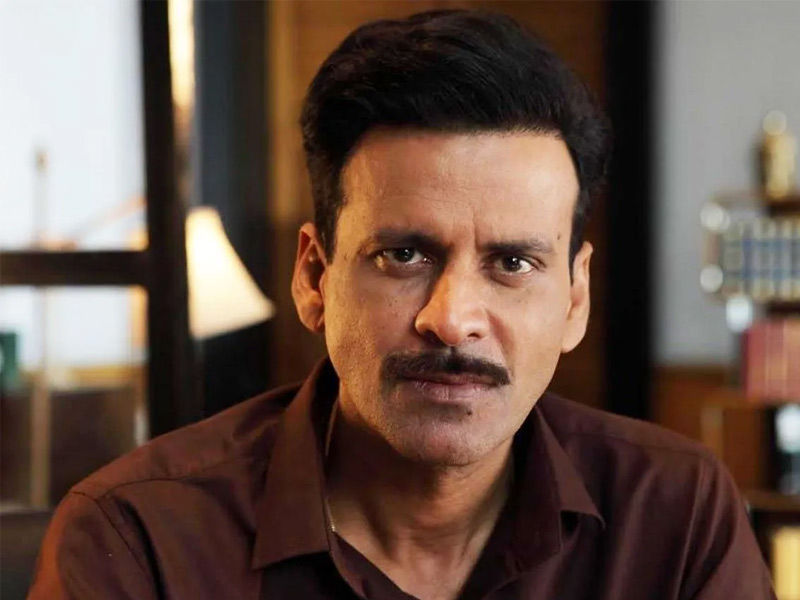 In Special Chhabbis, director Neeraj Pandey recreated 1980s India and exploited existing Bollywood tropes to present an emotional narrative about a robbery carried out by con artists acting as Income Tax officials. Technically, this film belongs to Akshay Kumar and Anupam Kher, both of whom provide unexpected performances. However, in the hands of an outstanding actor like Manoj Bajpayee, such a bumbling character becomes something truly unforgettable.
Manoj's acting isn't anything we've grown to identify with him at his finest. All he does is pursue these twenty-six robbers at a time when they are truly out of his grasp. He does, however, infuse the role with the dullness of an ordinary man attempting to perform his job as diligently as he can. Unfortunately, it is a failing on the part of such a brilliant picture that its creators could not provide much insight into such a captivating performer and such an intriguingly artless character. On the other hand, Manoj nails it to the point that even this performance seems like one of his very finest.
7)Shool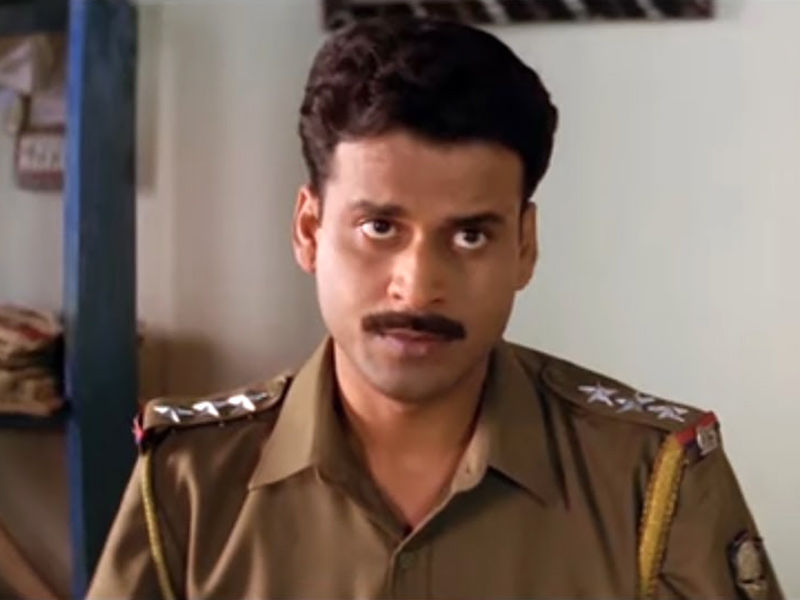 Shool, directed by Ram Gopal Varma, was one of the first cop films to humanize officers while keeping grounded in a mainstream format. While certain parts of the film have aged unfavorably, the viewing experience remains emotional since it was one of the first times Bihar was truly placed on the map of India, and the globe, in general. That, too, before the year when Bihar was separated, and Jharkhand was established, a moment when my family's entire identity underwent a shocking makeover. Inspector Samar Pratap Singh is played by Manoj Bajpayee in the film. Singh is a man who is completely dedicated to his family and is generally honest and romantic. 
Unlike most renowned and virtuous characters produced for Hindi films these days, however, the character never becomes a caricature. Without Manoj's compelling lead performance, the picture may have easily become forgettable over time. Instead, the picture is more interesting and meaningful because of Bajpayee's strength and great workmanship.
8)Satya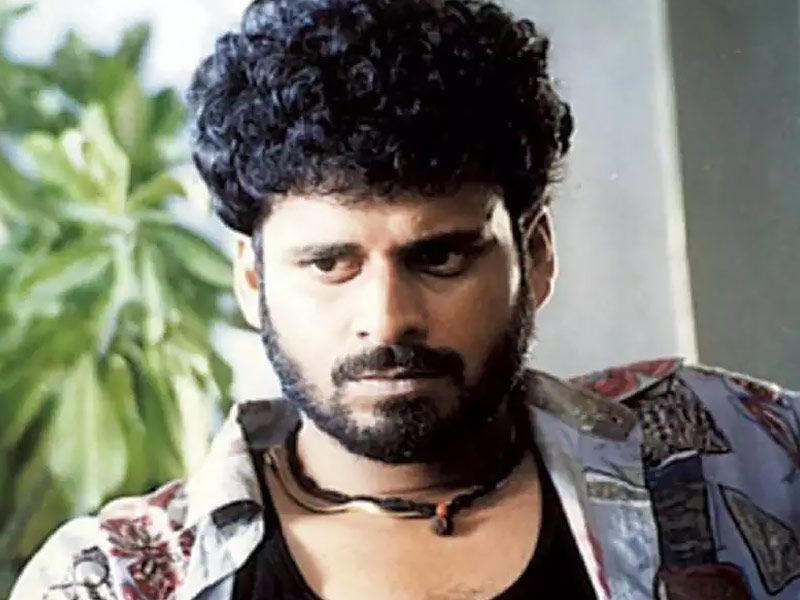 Satya, directed by Ram Gopal Varma, is possibly the greatest Hindi film created in the 1990s. It's a fantastic combination of brutal mafia drama and a charming portrait of Bombay as a place. Manoj Bajpayee earned his breakout role as Bhiku Mhatre in the film. Mhatre is a character written in the dingiest of strokes. However, Bajpayee can find a highly original tone of black humor in even the most sophisticated characters that elevate the pleasure of seeing him deliver obscene lines.
It's such a subtle and sporadically touching performance for a picture that the film it's in appears to be shining through the break in the ceiling that Manoj is in. And I'm referring to Satya. A film that honored an entire generation of storytellers who would go on to embrace uncomfortable honesty as creative embellishments.