Holocaust films are difficult to do right; there have been soapy and opportunistic versions, as well as emotional and compelling ones. My Best Friend Anne Frank, which is currently available on Netflix, does not fit into any of the above categories. This Dutch historical drama portrays the story of Hannah Goslar and her best friend Anne Frank in the days leading up to their internment in Nazi camps and the tragedy that ensued.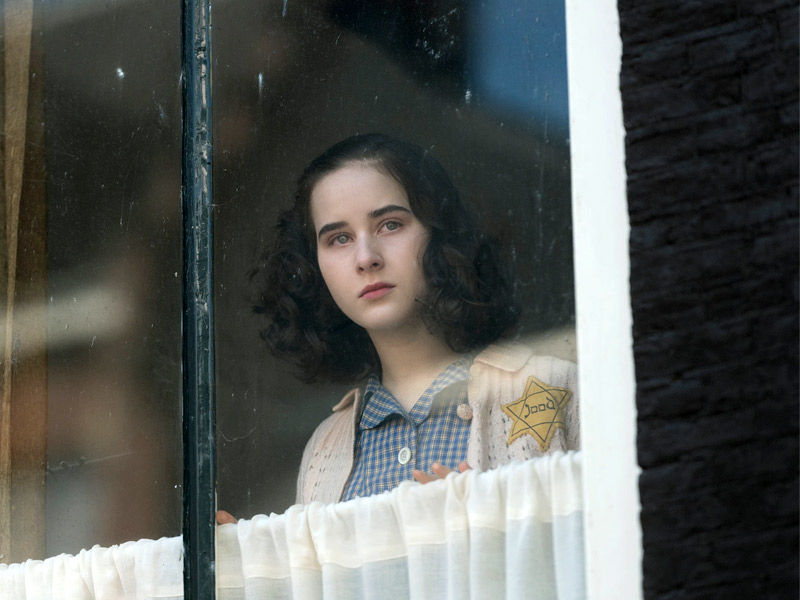 We're here to tell you whether or not this drama set during one of history's worst epochs is worth seeing. Anne Frank once regretted that while she may escape the war, her companion Hannah Goslar would most likely not. It's a frightening perspective to keep in mind when viewing "My Best Friend Anne Frank," a Dutch film portrayed from Hannah's point of view.
Ben Sombogaart's costume drama moves back and forth between Nazi-occupied Amsterdam, where Hannah and Anne became fast friends, and the Bergen-Belsen concentration camp, where they were eventually imprisoned separately.
During the Holocaust, the video aims to highlight a narrative of friendship and childlike innocence. Anne (Aiko Beemsterboer) thrills and frustrates her devoted friend Hannah (Josephine Arendsen), who feels left out when other girls (and guys) enter the picture. Hannah is taken aback when Anne vanishes, not realising that her friend has gone into hiding nearby. She quickly becomes overcome by the Nazis' persecution of her own family.
Plot of My best friend Anne Frank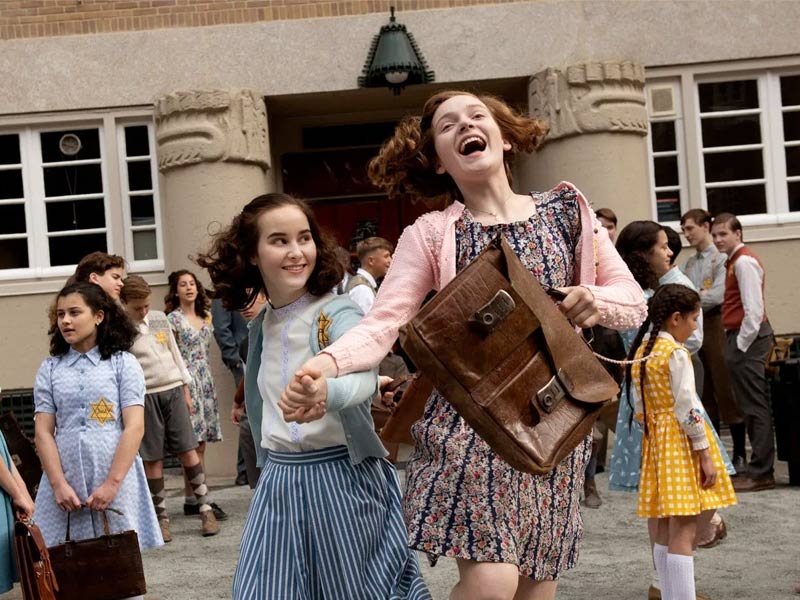 Hannah Goslar (Aiko Beemsterboer) and Anne Frank (Josephine Arendsen) are great friends. Despite the fact that Amsterdam is now held by Nazis and they must wear their yellow stars everywhere they go, the two of them keep each other smiling and cheery (for the most part).
Also Read, In From the Cold: Amazing Spy Thriller | A Shock filled with Crazy
Despite their best efforts, the truth of their predicament is all around them; they see people being beaten in the streets, some of their favourite professors suddenly stop going to class, and men sniff at them in disdain and proclaim that the room stinks because of them. We quickly realise that these beautiful, sunny days are memories and that Hannah is living in a concentration camp with her younger sister Gabi while her father battles an illness.
Hannah assumes the Franks have moved away when Anne and her family go into hiding. However, after hearing a familiar whistle at the camp, Hannah assumes Anne is on the other side of the wall and begins attempting to contact her. Hannah vows to bring Anne food while trying to remain alive and keep her tiny sister safe, aware that the folks on the other side of the barrier have it much worse than they do.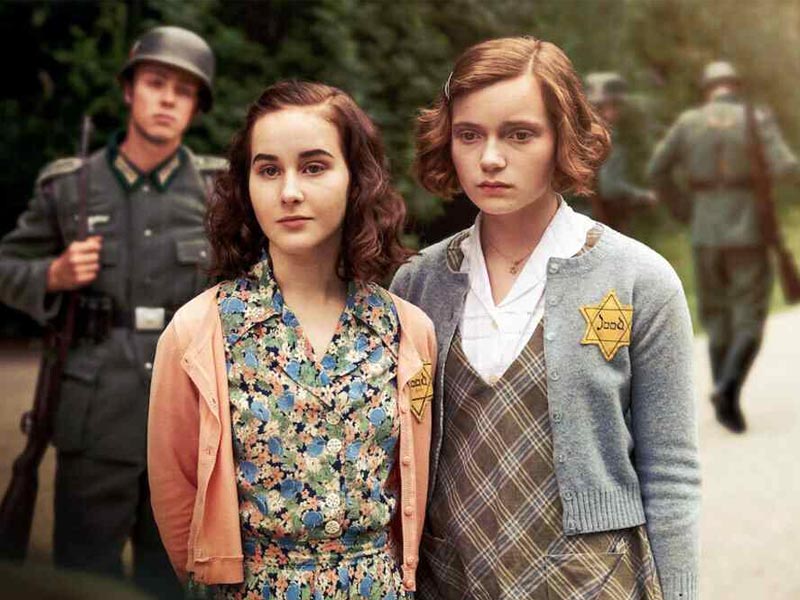 As the war progresses, Hannah dreams of seeing her closest friend again, reminiscing about their days playing with tea sets and baseballs and sneaking into the movies. Hannah and Anne's inevitable dramatic reunion is terrible, and it will influence Hannah's life for the rest of her life.
By far the greatest performance in the film is given by Roeland Fernhout. As Hannah Goslar's father, he serves as a source of comfort as well as despair, serving as a very real adult metaphor of what the Holocaust caused to humanity. While Hannah and Anne live in a bit of a bubble in Amsterdam, Hannah's father is continually emphasising the gravity of the situation, even as he lies dying in the camp. My Best Friend Anne Frank fails to deal with a lot of the emotional weight of its subject, but Fernhout is one of the few performers in the film who can move audiences to tears. His anguish is palpable.
Anne Frank, my best friend, is all over the place. There's something compelling at the heart of it – Hannah and Anne's friendship – but it's buried in the mediocre narrative, lead performances that lack chemistry, and a curiously sanitised representation of the Holocaust. The film's structure is odd, jumping back and forth between memories with little rhyme or reason and failing to develop its characters beyond the surface level. A significant part of the difficulty with My Best Friend Anne Frank is that it feels low-budget, incapable of delivering the type of polish that a narrative like this demands.
Even as we witness these poor folks starving and undergo horrible treatment at the hands of the Nazis, the entire affair seems rather whimsical given the subject matter.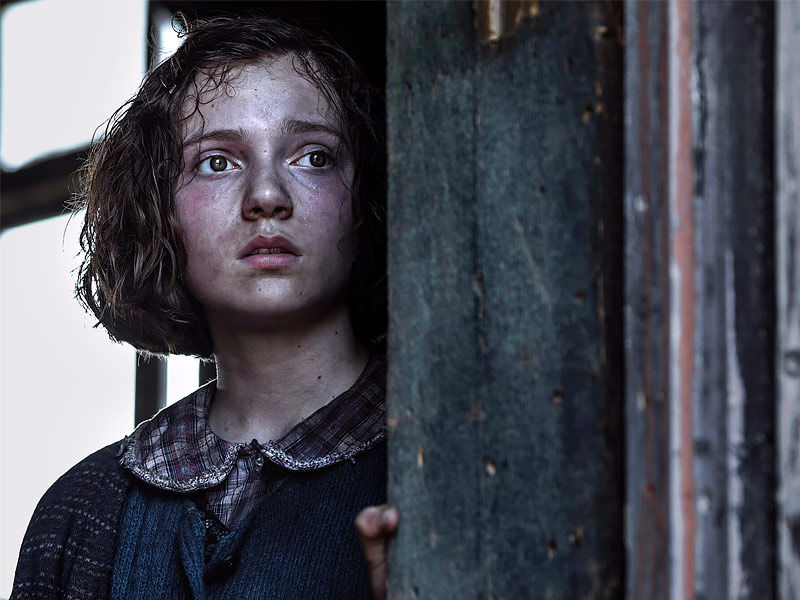 My Best Friend Anne Frank appears to spend the majority of its time building up to the moment when Hannah finally meets Anne again, and even that reunion feels weird, especially considering the film's choice to portray Anne as a bit of a jerk to Hannah. On that note, the young women who play Hannah and Anne show little-to-no chemistry, which is a necessary component for My Best Friend Anne Frank to function.
As a result of this failure, the picture does not set itself up for success. Holocaust films are difficult to make, and the plain fact is that if the tale isn't portrayed correctly (and sympathetically), there's no need to see the film at all. Why travel down such a destructive path when there are few redeemable characteristics to be found?