My Name, another new Korean television series is finally here to impress its audience. The series is available on the OTT platform of Netflix. The series was released on October 15th of this year 2021. The series has been directed by Kim Jin-min and is receiving a lot of praise and optimistic reviews. The series revolves around a woman who joins a gang to take revenge for the death of her father. The series is comprised of 8 episodes. So, if you are looking for a perfect series to binge-watch this weekend then, My Name can be one of them. So, let's know more about this amazing series!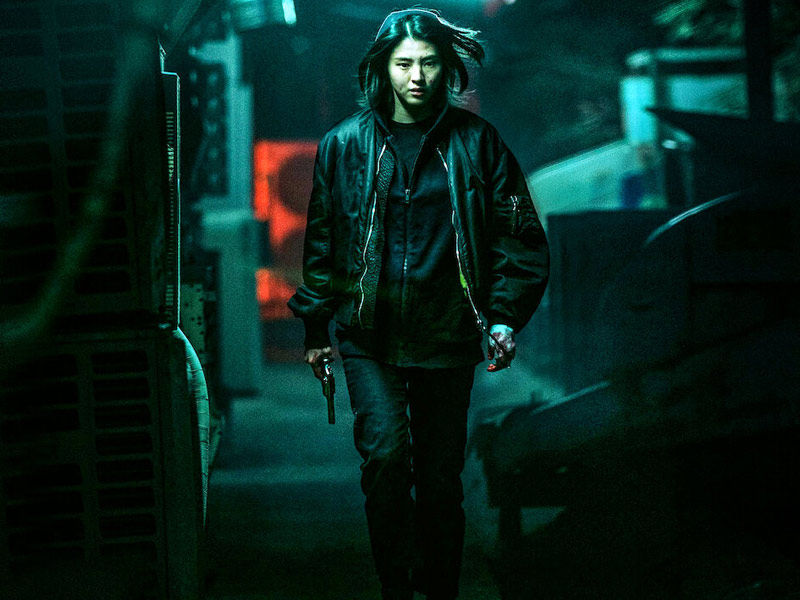 CAST OF MY NAME
The main cast of My Name includes –
Han So-hee as Yoon Ji-woo/ Oh- Hye-jin- He is a member of Dongcheon who infiltrates the police force as Oh Hye- jin and seeks revenge for the murder of her father.
Park Hee-soon as Choi Mu-jin- He plays the role of the boss of Dongcheon, the biggest drug ring in Korea. He trusts Ji-woo completely because of the power of her desperation. Also, he was the best friend of her father.
Ahn Bo Hyun as Jeon Pil-do- He plays the role of a detective in inching Metropolitan Police Agency's Narcotics unit. He becomes a partner of Hye-jin after he joins the unit. He initially dislikes Jiwoo as she ruined a sting operation he had been planning for the whole 6 months.
Kim Sang-ho as Cha Gi-ho- He plays the role of the leader of Inchang Metropolitan Police of the Narcotics Unit of the Agency who has taken a swore to take down Dongcheon before he retires.
Lee Hak-Joo as Jung Tae-Ju- He plays the role of a member of Dongcheon in My Name. He is one of the most trusted henchmen of Mu-jin.
Chang Ryul as Do Gang-Jae- In My Name, Chang Ryul plays the role of a former Dongcheon and he has taken the sworn revenge against the organization after getting expelled as he tried to rape Jiwoo when he lost to her in a match.
Yoon Kyung- ho as Yoon Dong-ho- He plays the role of the father of Ji-woo and a close friend of Mu-jin, whose murder sets off the journey of revenge by Ji-woo.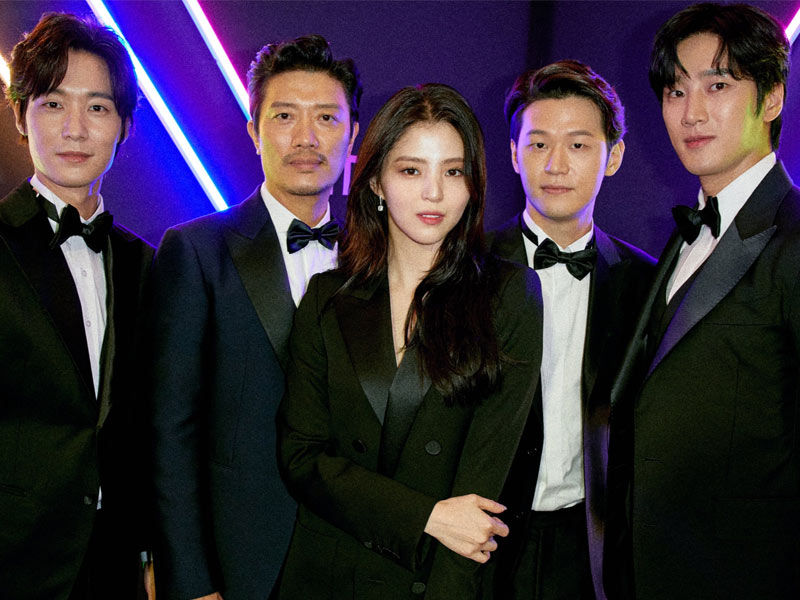 SYNOPSIS OF MY NAME
The series follows the murder of her father, a woman who puts her trust in a powerful crime boss and enters the police force under the direction of that crime boss.
Episode 1- The first episode of the series begins with Yoon Jiwoo, who is the daughter of Yoon Donghoon, a gangster. On the night of her seventeenth birthday, Jiwoo witnesses the death of her father after getting shot by a hooded man.
The police cannot find that killer and Jiwoo asks for help from his father's boss, Choi Mujin and his father's close friend, and the head of Dongcheon, who is an organized crime syndicate. However, they were reluctant at first, but eventually, Mujin took Jiwoo under his unit and encourages her to become strong enough to take her revenge. Also, he arranges a fight training for her in the gym and personally too he trains him.
Episode 2- The second episode of the series deals with a fight competition between the gang of recruits and Jiwoo. Jiwoo defeats Do Gangjae, one of the members of that group who is one of the most promising too. He gets raged after being defeated by her and hence drugs Jiwoo and tried to rape her, but she protects herself. After all this, Mujin punishes Gangjae by cutting his face and expelling him from the unit.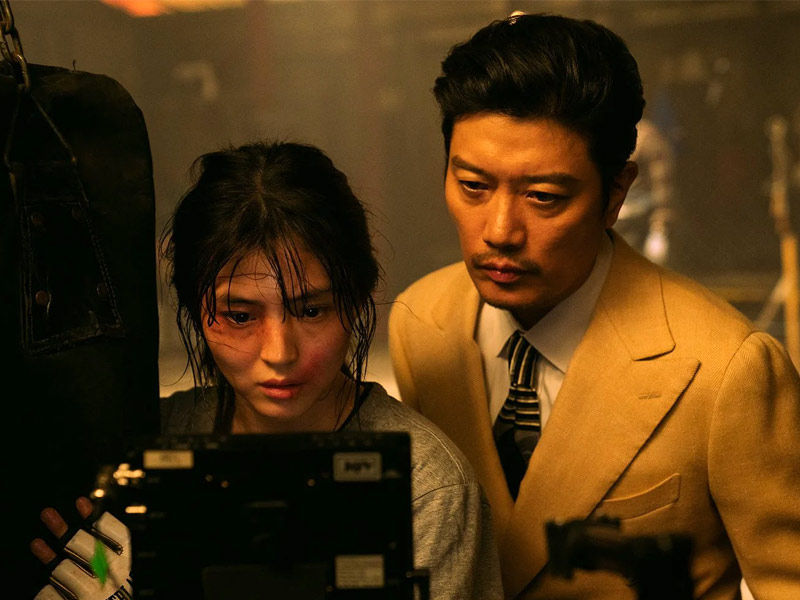 Mujin then gives the gun to Jiwoo, the gun that shot her father dead. It is a police issue, so he informs her that the killer must be one of the police. Jiwoo is then accepted as a gang member and is given a new identity. Oh Hyejin, this identity she has to used to infiltrate the police. After four years, she gets transferred to the Narcotics Bureau under Captain Cha Giho. The new partner of Jiwoo, Joen Pildo dislikes her at first but gets impressed by her gradually.
Episode 3- In this episode, Narcoticsruns a raid on Mujin, and Jiwoo was unable to warn him but was able to sabotage the raid, allowing Mujin to escape. Jiwoo then plants the gun that Mujin has given him, forcing the police to take it as a piece of evidence. Mujin's second-in-command, Jung Taeju suspects the loyalty of Jiwoo while Mujin believes that a mole is leaking all the information to Giho. After this Jiwoo gets to know that Mujin is the number 1 target of the Narcotics team and Giho has a personal agenda to avenge him.
Episode 4- Now the team of Giho learns that there is a presence of Gangjae presence in the drugs scene. Giho suspects that there is a mole in the police and sets a trap by making it seem as tough as Taeju is his informant. Jiwoo then relays this false information on Taeju's back to Mujin. Now, Giho orders Pildo to keep an eye on Jiwoo. Both Pildo and Jiwoo track down Gangjae and capture them. Gangjae puts a hit on Mujin, but Mujin defeats the attackers.
Episode 5- Mijun now secretly saves Jiwoo and Pildoo from being killed by Gangjae. But Jiwoo got injured so bad and Pildo declares his trust in her, but Giho continues to investigate her. Police hunt for Gangjae but cannot find him. Mujin orders Jiwoo to leave the country for her safety, but she refuses. Jiwoo is then recognized by Sergeant Cho, who investigated the murder of her father and tells her that case was buried by Giho only. Gangjae contacts Giho and offers to help them capture Mujin. Jiwoo helps Mujin to escape and kills Gangjae to prevent him from revealing her identity.
Episode 6- Jiwoo now receives a package from Ganja that has the old photo of her father in police uniform using the name of Song Joonsu. Jiwoo then confronts Mujin, who says that his father was a cop who worked for Giho but flipped sides and it is possible that Giho may have killed him. Jiwoo finds bleeding Giho, who reveals that it was Mujin who killed his father and gives her the proof of his father's loyalty to the police.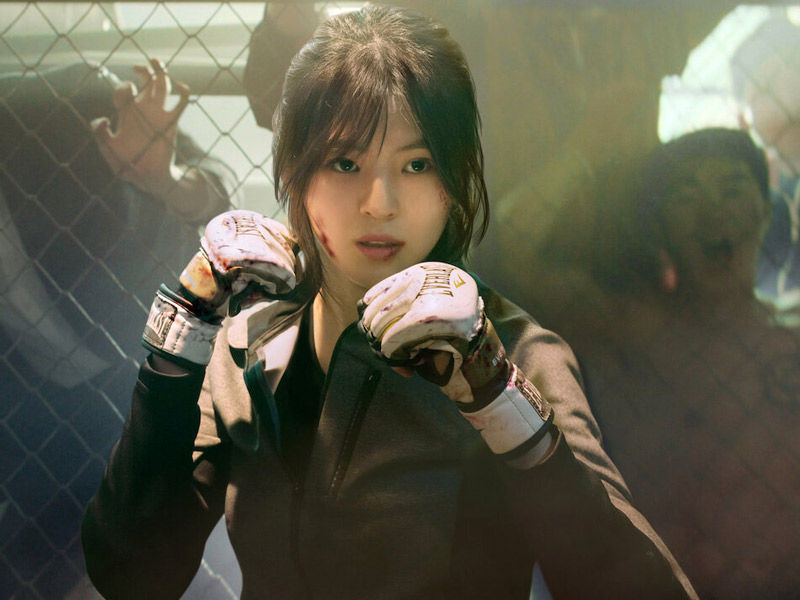 Episode 7- Giho survives the surgery but is still unconscious. Taeju acting independently of Mujin, now attacks Jiwoo, but she kills him in return. But before dying, reveals that Mujin killed her father. Mujin learns that Jiwoo knows that he killed his father, but she gets him out of the police custody so that she can kill him. But Narcotics team finds the link between Jiwoo and Mujin and arrests her.
Episode 8- Mujin learns about the Jiwoo's arrest and arranges for her to be sent to a hospital for medical treatment from where she escapes. Giho when gains his senses, tells Pildo about the past of Jiwoo and that how she got manipulated by Mujin and then, Pildo catches up to Jiwoo as she got attacked by Mujin's men and they escape together. Now Pil-do takes her to his beach house where they have sex and he convinces her to convince her to arrest Mujin. She fights with Mujin and ultimately kills him, completing his revenge.