MY UNFAMILIAR FAMILY TELLS THE STORY OF A TYPICAL HOUSEHOLD ON THE VERGE OF BREAKDOWN. 
My Unfamiliar Family is an outspoken and very moving look at family ties that have been destroyed owing to misunderstandings and indifferences. With undoubtedly surprising revelations and devastating situations, the drama promises an extraordinary emotional roller-coaster trip from start to finish.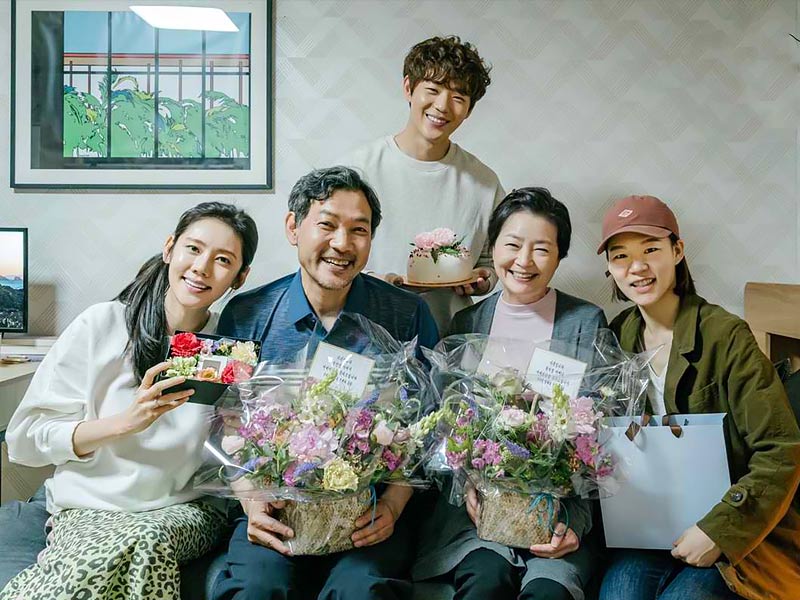 QUICK PLOT SUMMARY 
My Unfamiliar Family tells the common scenario of a relative who treats each other as strangers while treating others as a family. 
When Lee Jin Sook (Won Mi Kyung) wishes to "graduate from marriage," intertwined concerns eventually come to light. However, after they have decided to divorce, her husband Kim Sang Sik (Jung Jin Young) is involved in an accident and suffers from amnesia. He unexpectedly aged 22 years old, recalling recollections from his youth.
The second daughter, Kim Eun Hee (Han Ye Ri), is the mediator who gets caught up in every family feud. Others take advantage of her bright and loving attitude. She works at a publishing house.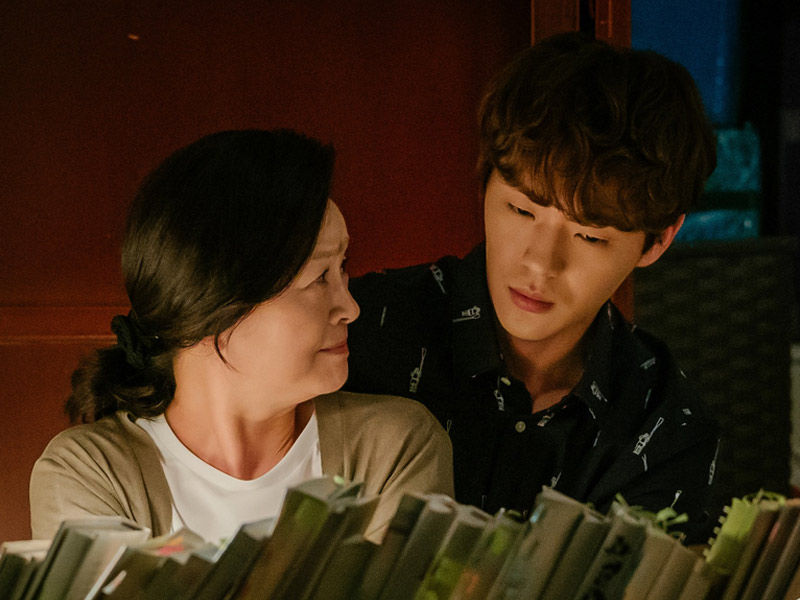 Kim Eun Joo (Choo Ja Hyun), Eun Hee's estranged elder sister, is a patent lawyer married to medical husband Yoon Tae Hyung (Kim Tae Hoon). In stark contrast to Eun Hee, who is gregarious and sociable, Eun Joo is the polar opposite. She is cool-headed, tough, and direct with her words.
Kim Ji Woo (Shin Jae Ha), the youngest son, is a gentle and sweet maknae. He works as a media staffer for Park Chan Hyuk (Kim Ji Suk). Eun Hee's long-time friend, Chan Hyuk, with whom she recently reunited following a dispute years ago.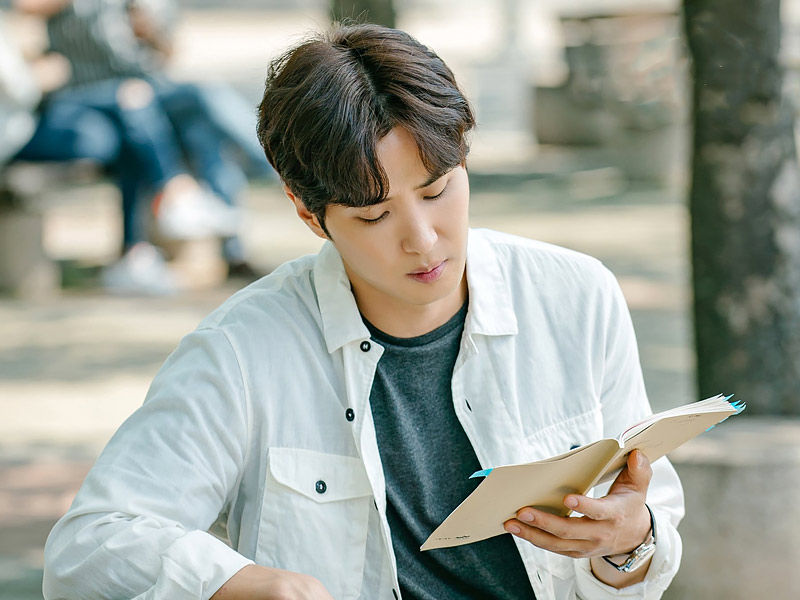 As parents and children get older, they tend to live different lives. Problems are thrown under the rug for their family, who rarely spends time together. Without addressing the issue, the cracks in the picture of a "happy family" get wider.
TOUCH REALISTIC & POIGNANT 
My Unfamiliar Family, which deals with pertinent cultural issues, touches on sensitive topics such as LGBT, sexual violence, and marriage. 
The drama bravely depicts ailing difficulties and responds with reflective insights after carefully studying such endeavors. The protagonists, steadfast and determined, cope with the unfortunate truth and heal through their endurance.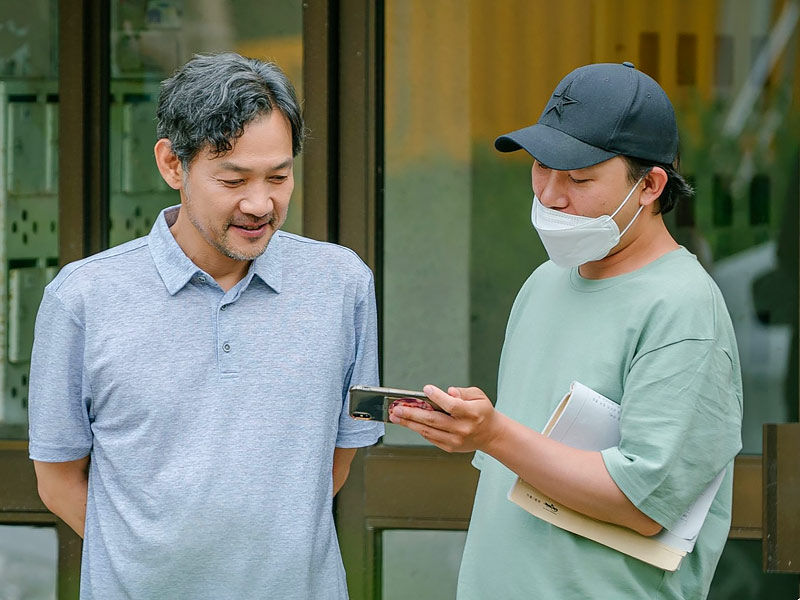 Overlooking problems instead of resolving them immediately raised physical and mental obstacles, resulting in a snowball effect. Despite their motto, "Peaceful family through love," the children and parents' neglect has severely wounded their hearts and severed their profound bond.
My Unfamiliar Family also includes a variety of stories about the children as they grow older and leave their parents' care. It deftly moves through the stages of life, including developing (Kim Ji Woo), exploring and pursuing aspirations (Kim Eun Hee), life after marriage and the desire to have a child (Kim Eun Joo), and the older years (Kim Sang Sik and Lee Jin Sook).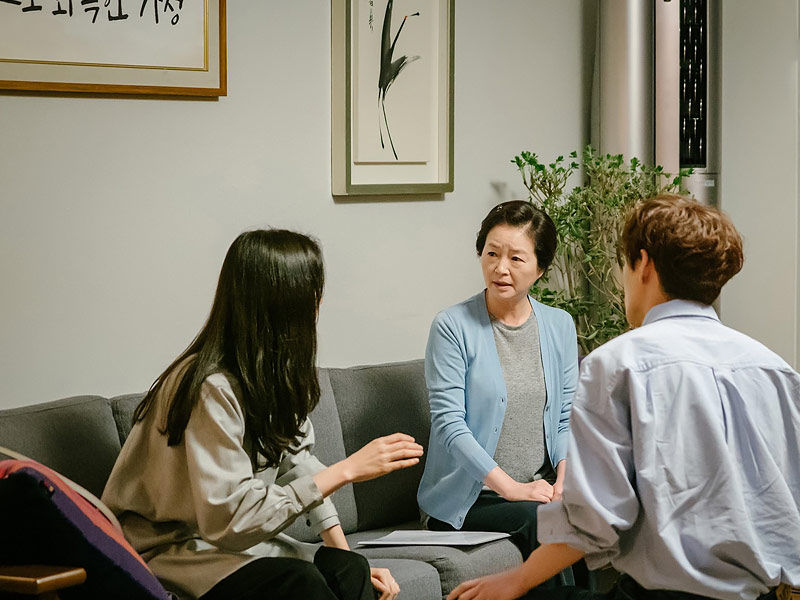 The consequences of their previous mistakes manifested themselves one day in a series of escalating predicaments that threatened their family's foundation.
STRAIGHTFORWARD LESSONS WITH MEANING 
My Unfamiliar Family is an exception when it comes to being a straight arrow, providing important words and values. The members of the family and the parents are faulty. They are unwilling to change, which is why their issues and animosity have accumulated. 
Now comes the lesson to never overlook little issues. Communication is the best ingredient and medicine in all successful and happy relationships. 
When the sisters Kim Eun Hee and Kim Eun Joo had a five-year feud, all they needed to do was talk it out. However, due to their opposing personalities, they dispute, and Eun Hee cuts off all communication with her sister. Eun Hee afterward discovered that Eun Joo had a miscarriage that day.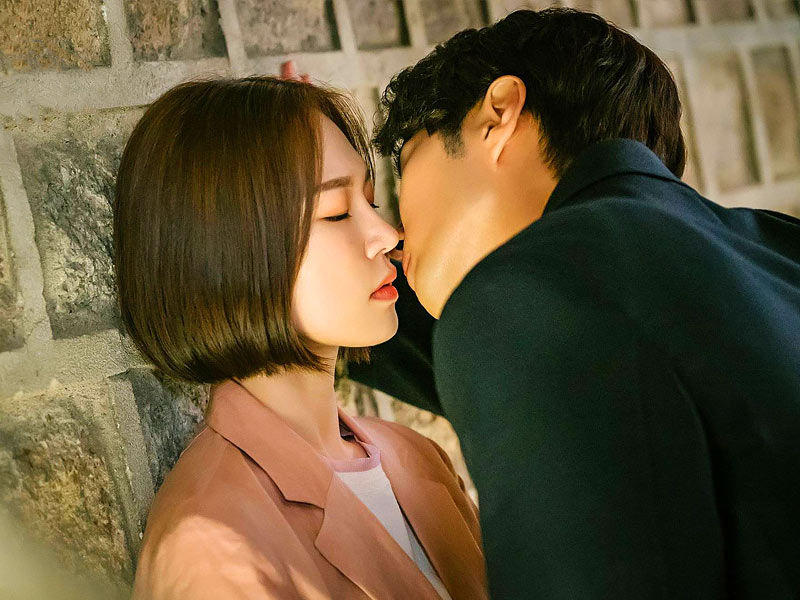 Another issue is that Ji Woo, whom they see as careless, ran away from home to meet his "imaginary and scamming girlfriend." The heartbreaking scene serves as a reminder to be considerate to your family members. 
The most crucial part of marriage is trust. This is most likely the source of tension between the parents, Sang Sik and Jin Sook. They kept their anger bottled up as a result of misreading certain things, rather than facing the source of their annoyance. 
The most crucial lesson to take away from My Unfamiliar Family, which many people ignore, is that family is who we share the load with.
AFTERTHOUGHTS & RECOMMENDATIONS SERIES 
My Unfamiliar Family has bestowed upon me the opportunity to contemplate. The events were unexpected, adding to the suspense with cliffhanging revelations at the end of each chapter. It forces you to watch the next episode to see how it all plays out. 
While the plot centered mainly around the primary family, it also showed the various faces of families. It also allows you to fully comprehend the complexities of the word "family." This involves an overestimation of the non-existent concept of a "perfect family."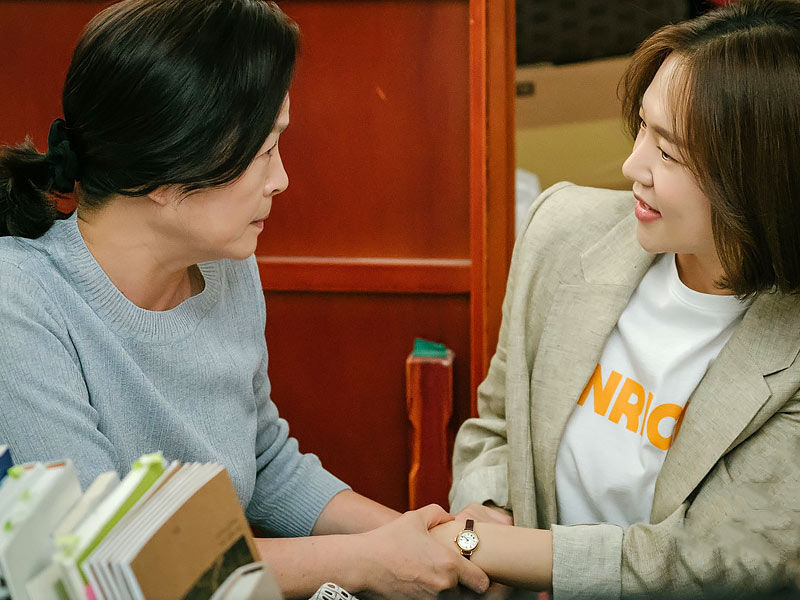 Everyoe is flawed, and mistakes happen at any time. However, if we are willing to make changes for the sake of overall prosperity, it will necessitate equal efforts from all family members. 
With its excellent performances delivering on-point emotions, the drama heartwarmingly offers genuine truths that everyone can benefit from. Reconnecting with family and settling the problem as soon as possible. Nothing spectacular in terms of plot, but its absorbing honest depiction of the harsh pains of every family is well worth your time.