Renew, Respect, and Rejoice. These are the three words that welcome visitors as they enter Whilster Camp, the fictitious conversion therapy facility at the heart of John Logan's dark directorial debut They/Them.
From a distance, the camp and its surroundings look like any other: The grounds are dotted with log houses, the waters of the tranquil lake sparkle in the light, and the sky is a brilliant blue. The counselors smile and regurgitate cliched motives. But the camp is a dangerous place, where Owen Whilster (a superb Kevin Bacon) administers a week-long program to convert gay young adults to heterosexuals.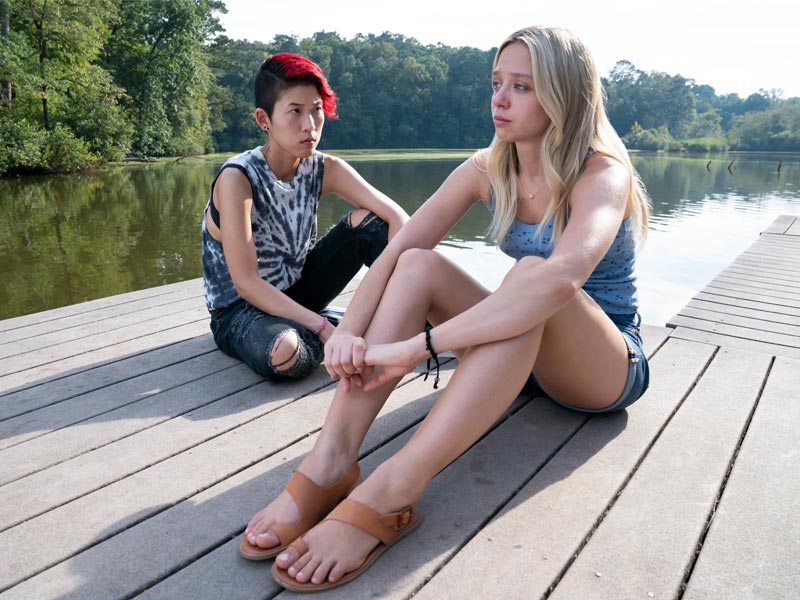 Conversion therapy, a delusional concept, dates back at least to the nineteenth century, when Albert von Schrenck-Notzing, a German psychiatrist, convinced a gathering that he had converted a gay man using hypnosis.
His experiment created a worrisome precedent and spawned an entire sector devoted to "curing" homosexuality, which is now vigorously repudiated by the medical world. From hypnosis to electroshock, the therapies — or, more appropriately, tortures — ranged from mild to severe. They never worked and instead left their victims wounded, dooming them to painful cycles of self-hatred and guilt.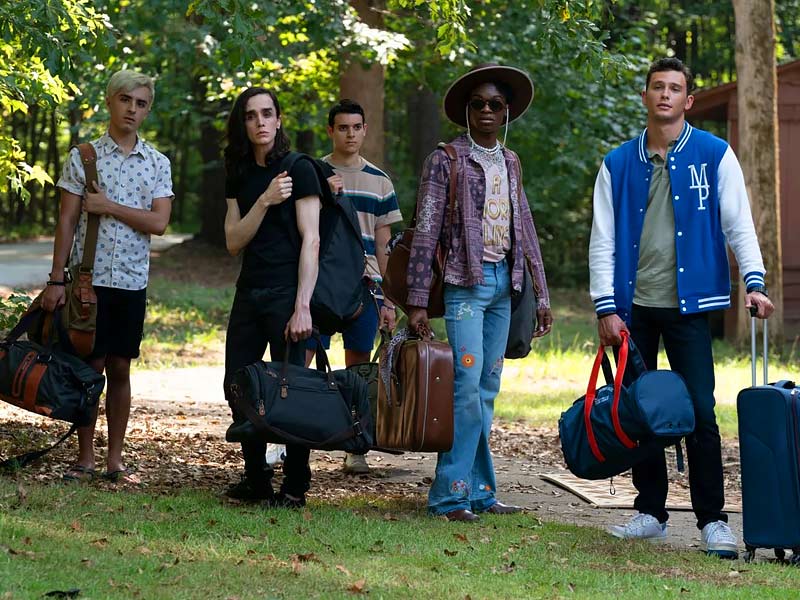 The technique has been the topic of a few films and books, including Jamie Babbit's But I'm a Cheerleader, Desiree Akhavan's The Miseducation of Cameron Post, and Joel Edgerton's Boy Erased.
Logan, on the other hand, analyses the practice through the unsettling prism of horror, rather than delivering an off-kilter comedy or a coming-of-age drama. They/Them leverages the pattern of camp slashers to pull out the psychological terrors of conversion and deliver joyful remarks about LGBT identity, with a formidable cast led by notably outstanding performances from Bacon and Theo Germaine.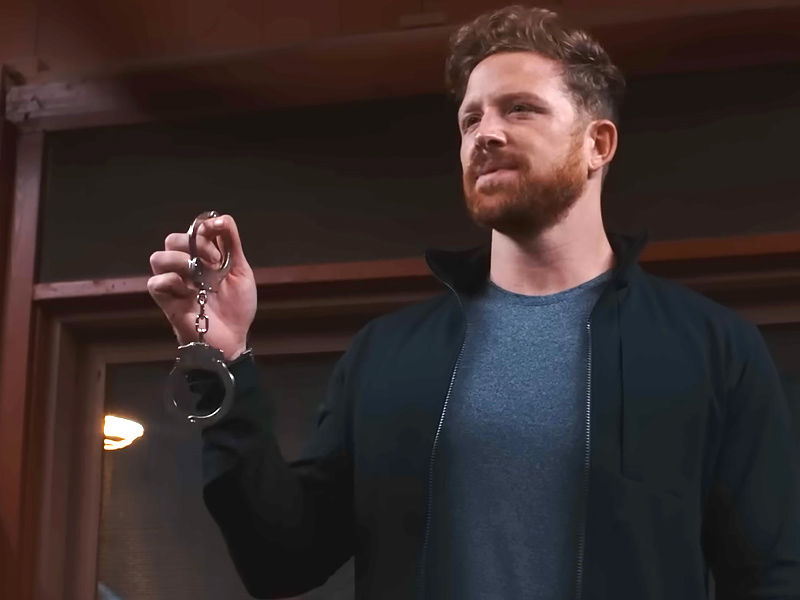 Logan, who also penned the script, jumps right into the gore. They/Them begins with the heinous murder of a woman while traveling down a poorly lighted backroad. Her car tyres collapse as she tries to turn off a creepy audiobook, leaving her stranded. Fans of the genre will be able to predict what occurs next. Her blood-curdling shrieks can be heard within minutes as a disguised ax wielder cuts into her head.
Owen Whilster welcomes a group of LGBTI+ young adults to his camp in the following scene. The phrase "Respect, Rejoice, Renew" appears on the screen. His speech is unusual for a man dedicated to conversion treatment. He insists, using acceptance language, that God does not despise them. "I can't straighten you out," he adds to the group of perplexed campers. "If you're happy the way you are, that's great."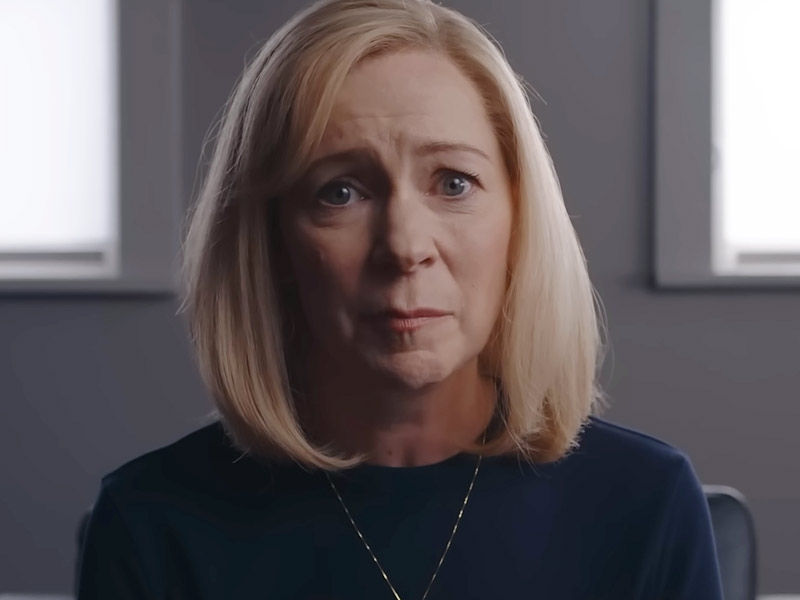 He wishes to assist people in accepting themselves. The prickly delivery of Bacon adds a prickly element to this discourse, allowing Owen to telegraph one purpose while speaking about another. Even if he isn't a Bible-toting Christian armed with scripture verses and reminders, spectators are aware that something unusual is going on.
Jordan (Theo Germaine), a transgender camper, is also skeptical. They keep a close eye on Owen, studying and deciphering each cheerful mood. Nonbinary performer Germaine embodies Jordan with startling closeness. One of the film's most intriguing threads is the hatred between Owen and Jordan, which grows with each subtly competitive interaction.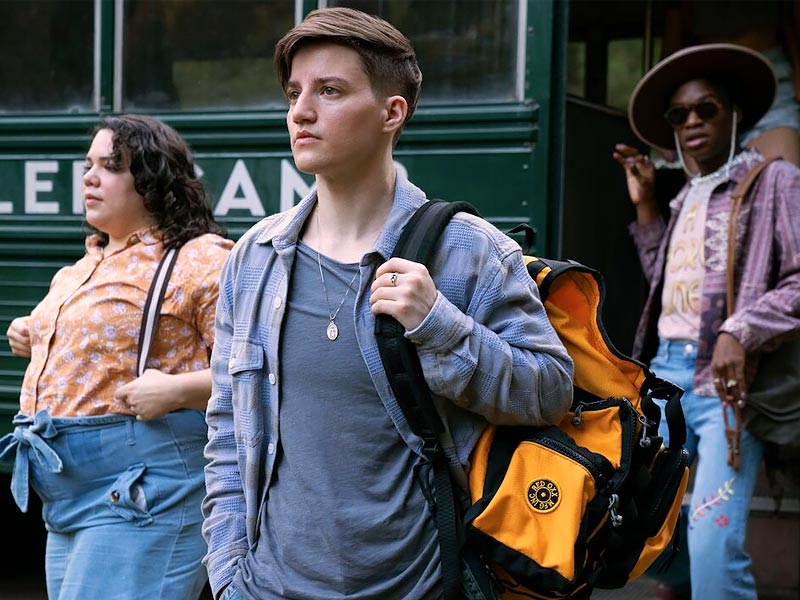 Jordan made a bargain with their family: if they agreed to attend this program, they would be able to legally emancipate at the end of it. Toby (Austin Crute), a Black gay youngster and musical theatre aspirant, is leaving for New York at the end of the week, and Veronica (Monique Kim) comes to collect material for a report on conversion treatment.
Others, like Kim (Anna Lore), a lesbian caught between self-acceptance and suppression, and Stu (Cooper Kock), a champion swimmer fighting to free himself from heteronormative illusions of a perfect life, think Owen's camp will genuinely alter them.
Other members of the group include Alexandra (Quei Tann), a trans girl whose parents blackmailed her into going, and Gabriel (Darwin Del Fabro), whose motivations for attending the camp are the most enigmatic.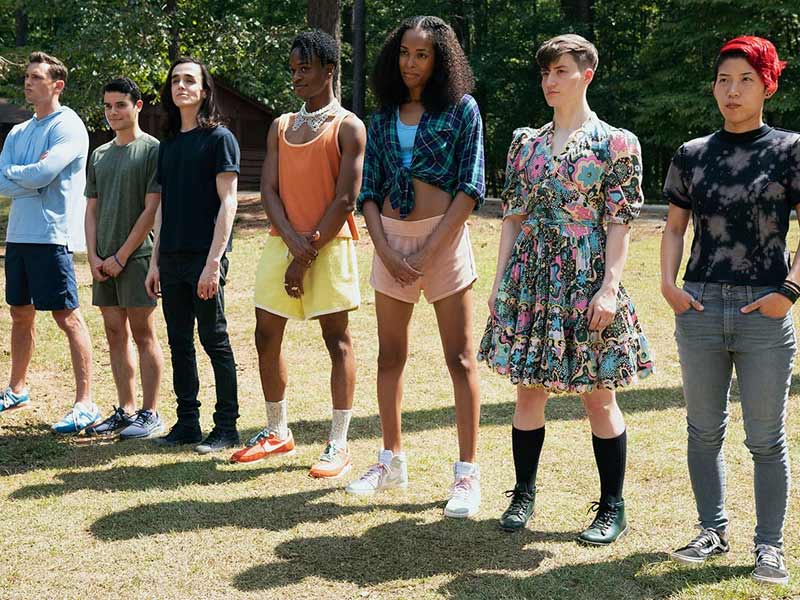 Whistler's early days are spent partaking in activities designed to establish trust among the group. Outside of mandatory icebreakers and imposed therapy with Owen's wife, Cora (Carrie Preston), the campers build true caring relationships with one another. This comes in handy as they investigate the darker aspects of the camp and its history, from continual surveillance to torture measures.
Logan chilies They/Them with a few nasty sequences, particularly when the ax murderer arrives at the camp. Those horrific scenes are genre-appropriate, but aside from one particularly grisly homicide, they aren't as innovative or disturbing as they could be given the unexpected victims.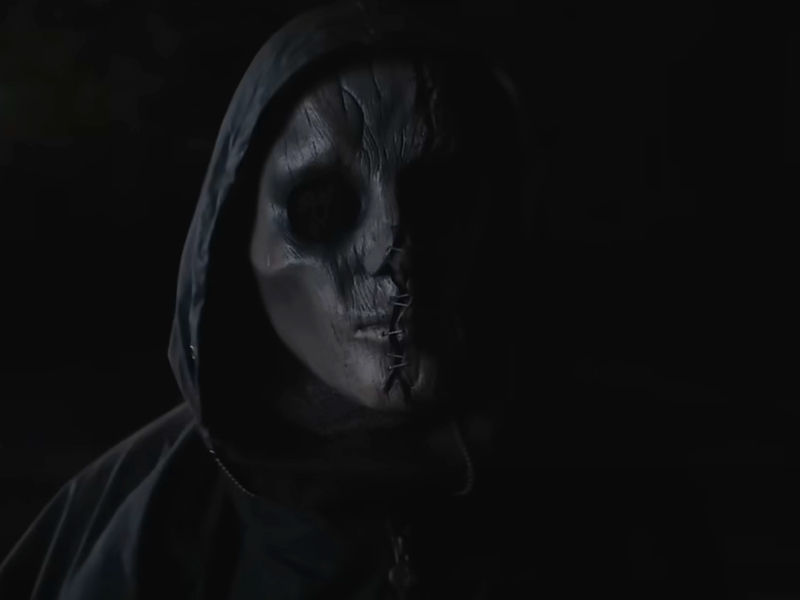 They/Them is more assured in its depiction of the psychological terrors that the LGBTQI+ campers suffer at the hands of Owen and his colleagues.
Because Logan constructs his characters with care and intimacy, the sequences depicting the realities of conversion programs — the manipulative treatment, the forced gender-normative activities — are as terrifying as any ax to the head.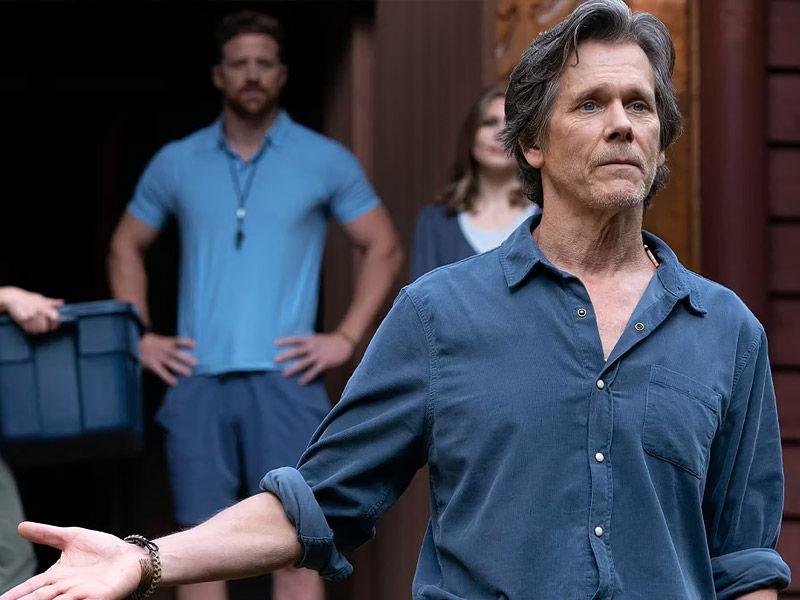 There is a more hopeful thread running through this study of conversion camp terrors, one about self-acceptance and chosen family.
The campers encourage one another over the program's excruciatingly long days, offering shoulders to cry on, extra clothes, and nighttime skincare regimen guidance. Even those navigating the hard terrain of their suppression find consolation in this improvised community. As a result, they fight back, repeatedly choosing their own independence.