Ponmudi hill station is located in the Western Ghats at nearly 1,000 meters above sea level. The location is a hidden beauty of Kerala that few people are aware of. Ponmudi translates to "Golden Peak" in English. It's a beautiful spot, with views of the Arabian Sea and the rolling hills of the Western Ghats. Ponmudi Hills is the place to go if you want some peace and quiet in lovely surroundings.
The hill station, which is around 60 kilometers from the state capital of Thiruvananthapuram, is unique in many respects. Because it has not yet been overrun by tourists and commercialization. It enjoys an advantage over all other hill stations in Kerala.
Ponmudi, adjacent to Agasthyar Hills, one of the highest peaks in the Western Ghats, has good trekking and camping options. The elevation, however, is steep, and the trip is strenuous. While hiking through the dense forests, one can witness a variety of mountain flowers, rare butterflies, and little rivulets.
Ponmudi would appeal to individuals who prefer leisurely strolls over strenuous hiking. A stroll through the tea gardens is a visual and sensory treat.
Ponmudi is separated into two sections: the Upper and Lower Sanatoriums. To boost tourism, the Kerala government has launched an ecotourism initiative in the Upper Sanatorium area.
We have listed down the Best Places to Visit in Ponmudi for you. 
1. Peppara Wildlife Sanctuary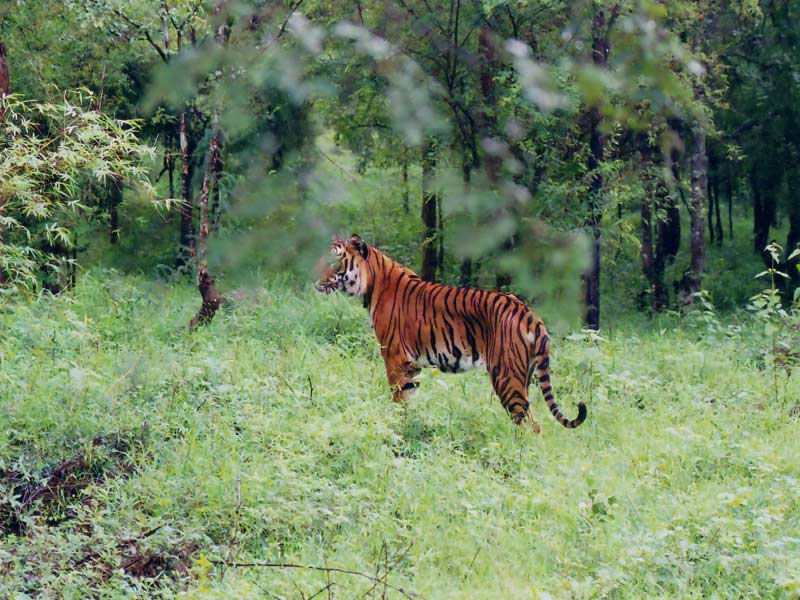 Peppara Wildlife Sanctuary is open all year and is located along the catchment area of the Peppara Dam on the Karamana River. The sanctuary, rich in flora and fauna, is home to 43 species of mammals, 233 species of birds, 46 species of reptiles, 13 species of amphibians, and 27 species of fish.
Animals typically found here include the tiger, leopard, sloth bear, elephant, deer, Bonnet Macaque, Nilgiri Langur, Nilgiri Tahr, etc.
2. Mankkayam Falls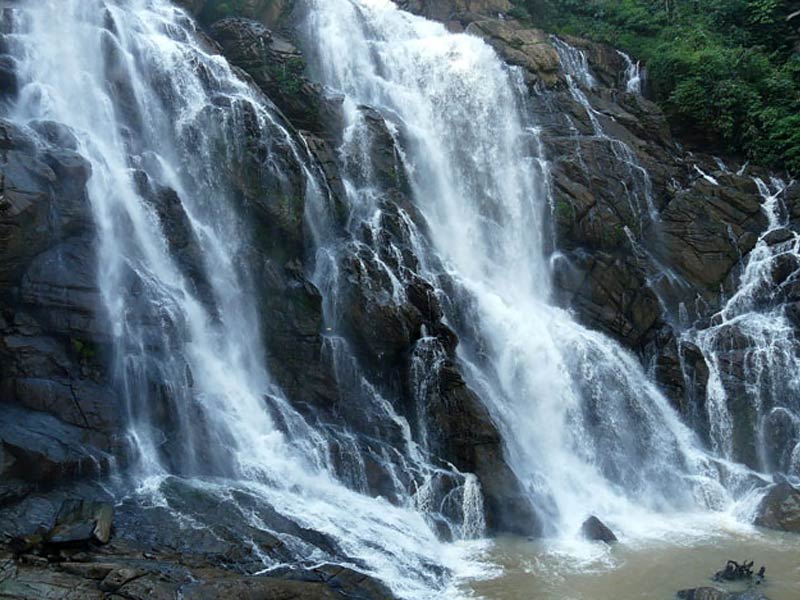 Mankkayam is a popular Ponmudi tourist destination located about 45 kilometers northeast of Thiruvananthapuram. The Chittar River rushes down through lush forests from the massive Chemunchi hill range, generating a tributary known as Mankkayam.
Kalakayam and Kurissadi are two of the most beautiful waterfalls in this area. The area surrounding the Manakkayam waterfall is densely forested. After spending some time at this peaceful location, you can proceed on a trip to Varayadin Motta, home to an endangered type of wild goat.
If you want to enjoy nature's splendor in its purest form, there is no better location to go than Mankkayam.
3. Varayattumotta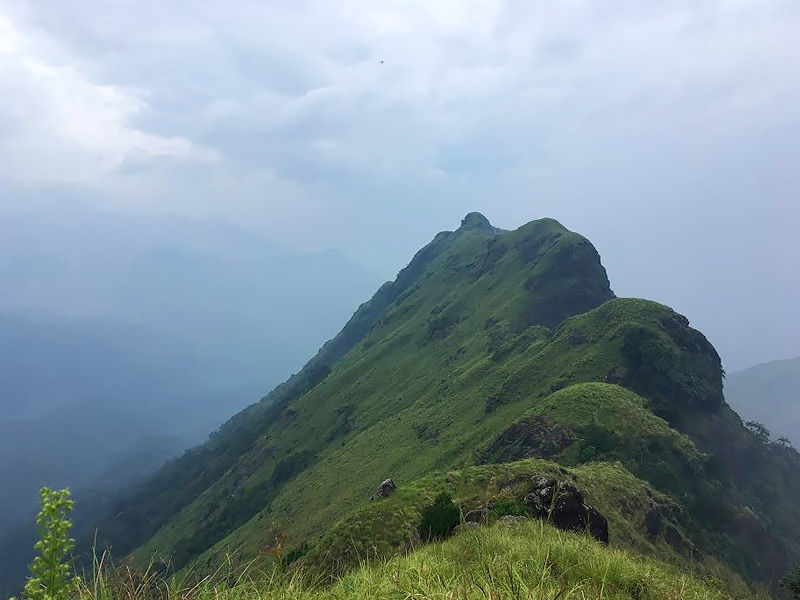 Varayattumotta, the tallest peak in the Ponmudi mountain ranges, is a sanctuary for mountain goats known as Nilgiri Tahr. Nilgiri Tahar is known as Varayaadu in Malayalam, which is how the mountain earned its name.
This mountain top is at 1100 meters and is easily accessible from the Ponmudi or Mankayam checkpoints. Because this mountain ridge is fairly steep, only a few trekkers choose to take it. Even if you decide to hike this difficult trail, you will be accompanied by a forest guide.
The majority of the trekkers ascend the mountain and return to Ponmudi. This is one of the most popular spots to visit in Ponmudi for adventure enthusiasts.
Ponmudi Mountain Ranges in Kerala.

Timings: At any time of day.

There are no entrance fees.
4. Agasthyakoodam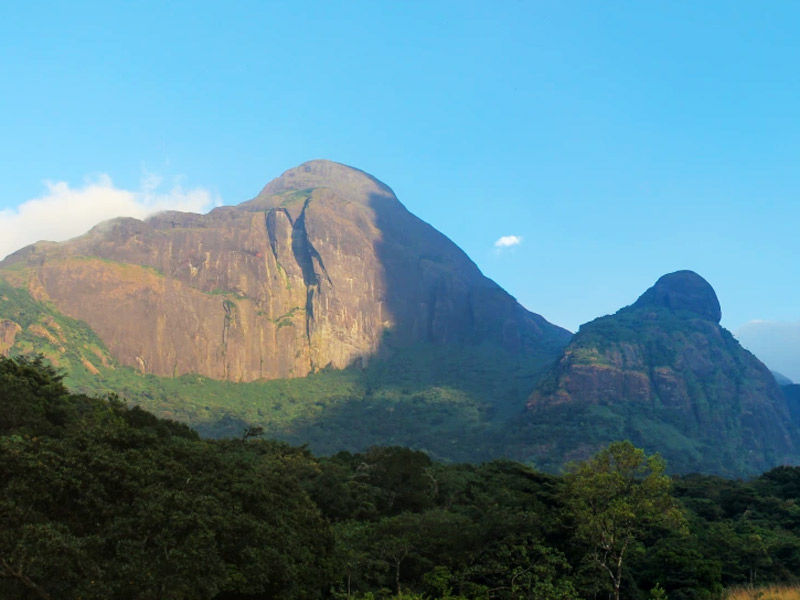 Aside from being a prominent pilgrimage destination, Agasthyakoodam is a trekker's delight. It is Kerala's second tallest peak, with a forested top sitting at an altitude of 6128 feet. It is a 28-kilometer hike that may be accomplished in two days.
The trekking excursion begins in Bonocaud, which is around 30 kilometers from Ponumudi. This trek's woodland region is rich in medicinal herbs, with over 2000 medicinal plants on its land, and close to Kottoor. Agasthyakoodam forests are also well-known for their diverse animals and expansive meadows.
Agasthyakoodam is one of the top Ponmudi tourist attractions that cannot be missed by nature lovers and wildlife enthusiasts.
Location: Kerala's Sahyadri Mountains, Neyar Wildlife Sanctuary.

7:00 a.m. – 5:00 p.m.

The entry cost is INR 500.
5. Kallar Meenmutty Waterfalls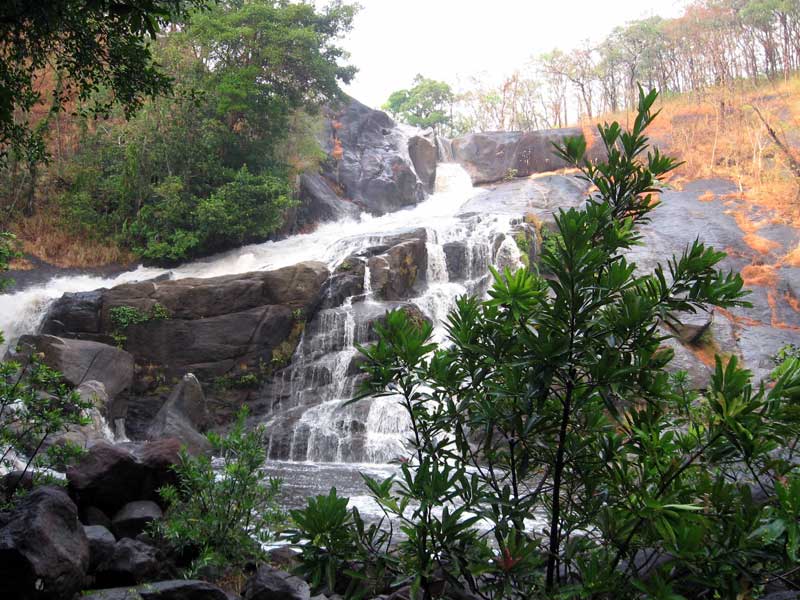 Kallar Meenmutty Waterfalls is a spectacular waterfall in the Kallar hamlet near Ponmudi, Kerala, 16 kilometers from Ponmudi Bus Station. It is one of the most magnificent waterfalls near Trivandrum and one of the must-see tourist attractions in Ponmudi.
Meenmutty waterfall is a minor waterfall formed over the Kallar River surrounded by the Western Ghats mountain ranges. Although the waterfall is relatively low in height, it provides a glimpse of natural beauty that draws many people each year as part of Ponmudi vacation packages. Near this stunning waterfall, there are numerous little natural pools.
Visitors are not permitted to approach too close to the falls, but they can enjoy the splendor of the flowing water from a safe distance. When the sky is clear, and the trail is not too slushy from mid-November to March, it is the greatest time to go.
Hours of operation: 9 AM to 5 PM.

Entry is free.
6. Sri Krishna Swami Temple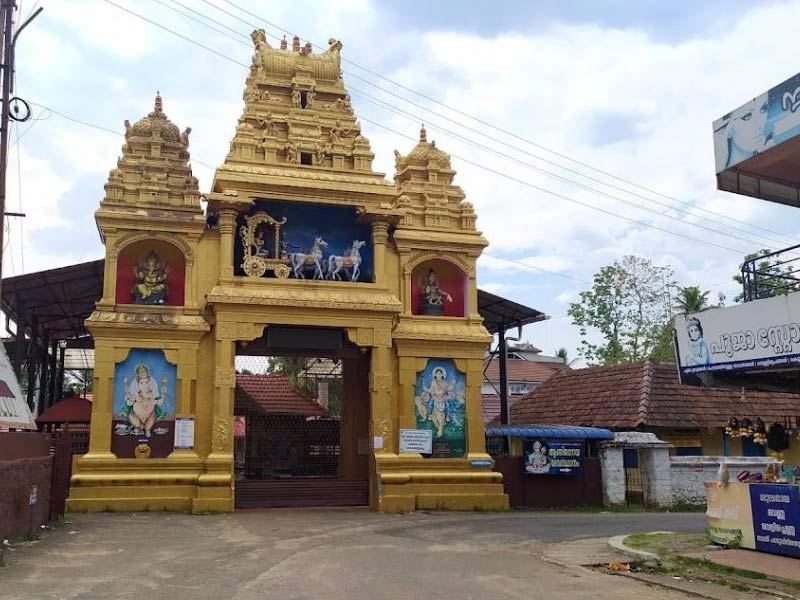 Sri Krishna Swami Temple, a Hindu temple in Thodupuzha town, is located on the northern side of the Thodupuzhayar river. A prominent civil station is located on the west side of the temple. The temple's principal deity is Chathubahu Sreekrishna. Other deities revered here include Sastha, Ganpati, and Nagaraja.
Lord Krishna rules over this temple as Navneetha Krishna, who holds butter in his right palm. At the moment, the popular Chothioottu feast is held here, which provides free food to travelers.
If you visit between March or April, you will be able to see the temple's jubilant celebration of the yearly festival. It is one of the most important destinations to visit in Ponmudi due to its religious significance and ideal location.
Sri Krishna Swami Temple is located in Todupuzha, Idukki, Kerala.

Timings: The temple is open every day of the week from 3:00 AM to 12:00 PM or 5:00 AM to 8:00 PM.

There are no entrance fees.
7. Shenduruny Wildlife Sanctuary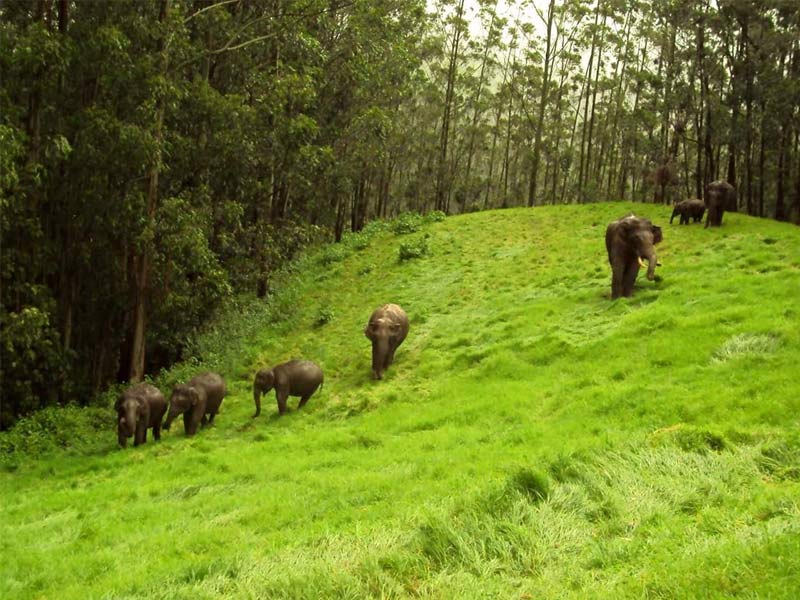 Shenduruny Wildlife Sanctuary, a lovely home to various endangered species, is a Ponmudi tourism destination where animals are allowed free to dwell in their natural habitat.
Tourists are authorized to access the sanctuary following some formal verification, even though a few regulations must be properly fulfilled. This wildlife refuge attracts travelers worldwide because it offers a perfect blend of stunning beauty and adventure.
Once you arrive, you can enjoy the unusual flora and fauna or go on a jungle safari with your forest ranger. If you have a strong desire for adventure, you can participate in thrilling activities such as caving and trekking.
Shendurney Wildlife Division is located in Thenmala, Kerala.

Timings: At any time of day.

Entry fee: There is no entry price. However, permission is required.