Aditya Roy Kapur dresses up like an action hero and bares his pectorals and biceps for a bloated spy thriller that crumbles under its own weight. The narrative of Kapil Verma's film Rashtra Kavach Om is incoherent and only occasionally drives the plot forward. 
The film, which was made by Ahmed Khan and Zee Studios, lacks a kavach (shield) to protect the audience and itself from the onslaught of absurdities it shoots at them. It is a show that is mired in the chaos that just gets worse with each scene.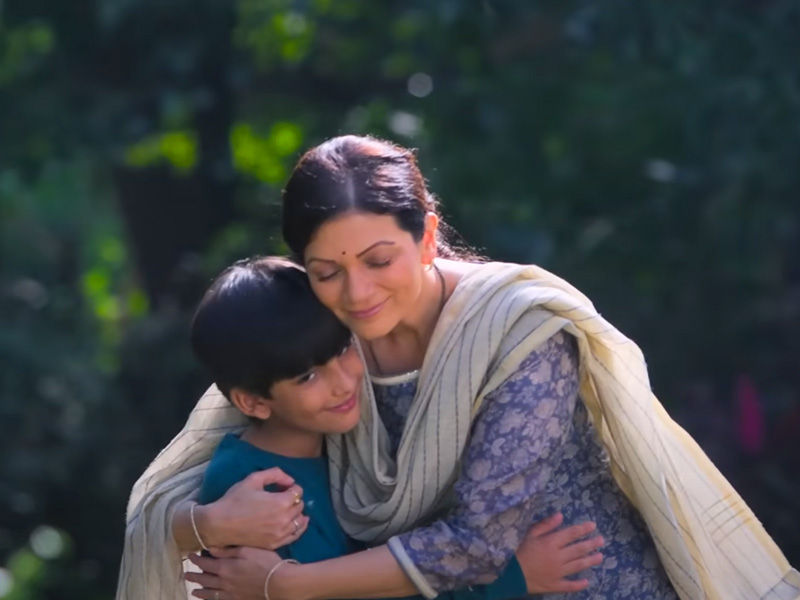 Rashtra Kavach Om is a full-on sensory bombardment that never approaches anything that may be thought of as reasonable. A valued technological advancement that can provide a country with flawless defense against a nuclear strike is the central plot device. 
The lead actor portrays a young guy who has experienced trauma twice: once as a youngster who watches as his house is consumed by fire and then as a secret agent who is shot in the head in the first seconds of the movie as he raids a battleship on the open seas.
The guy suffers from severe amnesia after the two blows. However, he can remember bits and pieces of his past, which serves as a justification for the selective and irrational memories he needs to confront the traitors who want to sell the anti-nuclear defense system to the highest bidder.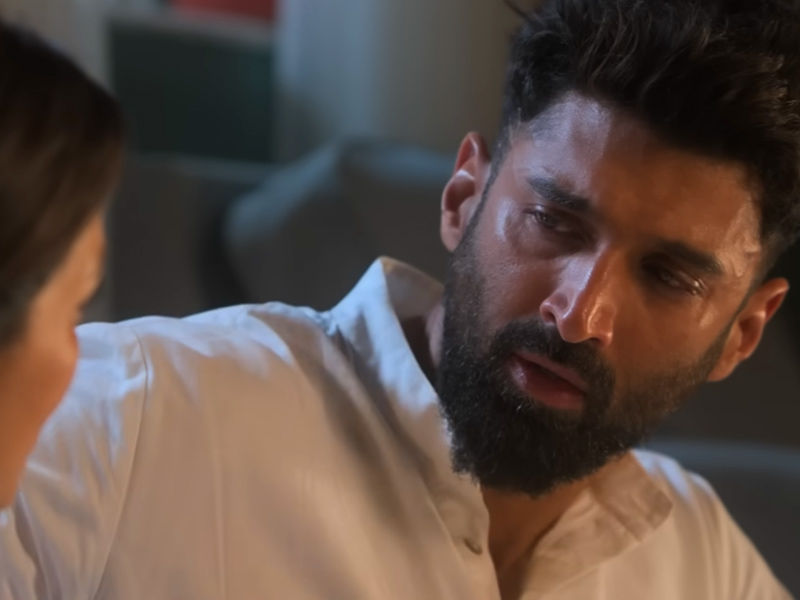 Om Rathore, the soldier-turned-spy who has a gunshot lodged in his skull, comes from a line of patriots who have done great service to the country. His actions, nevertheless, are typically stupid. The screenplay (written by Raj Saluja and Niket Pandey) is to blame for his behavior, not the tricks his mind performs.
Rashtra Kavach Om will never have a chance to combine two reasonable thoughts because no defense mechanism can undo the negative consequences of poor writing. Of course, there isn't a shortage of absurd plot turns in the movie that is so utterly predictable that they make you gasp.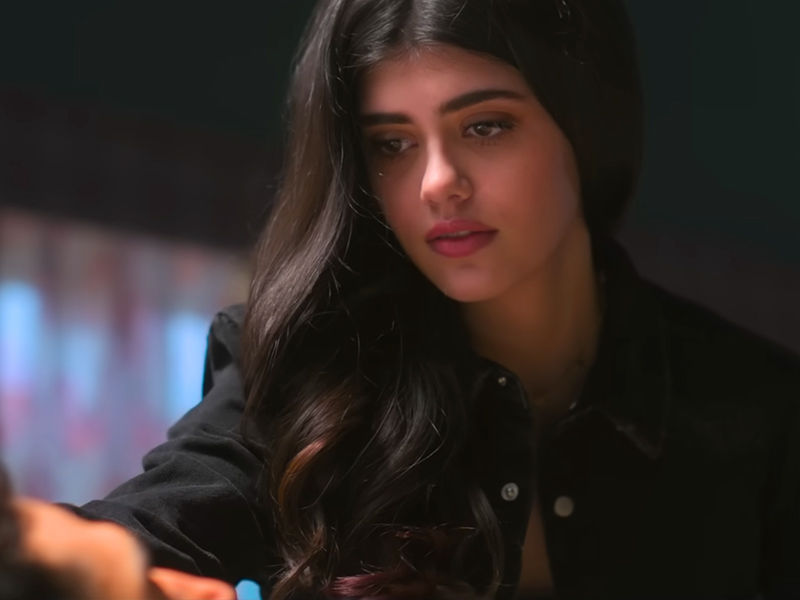 People searching for an abducted father (Jackie Shroff) experience conflicting feelings. Prakash Raj, the leader of the secret agency that is pursuing him, thinks he is a traitor. Senior intelligence officer Ashutosh Rana fiercely defends the missing individual.
The latter is a foster parent who emphasizes a closely-kept secret. Sanjana Sanghi, a young woman, is tasked with "saving" the psychologically vulnerable hero from more violence. Prachee Shah Pandya portrays a mother who longs for her two boys (one is dead, the other does not remember her).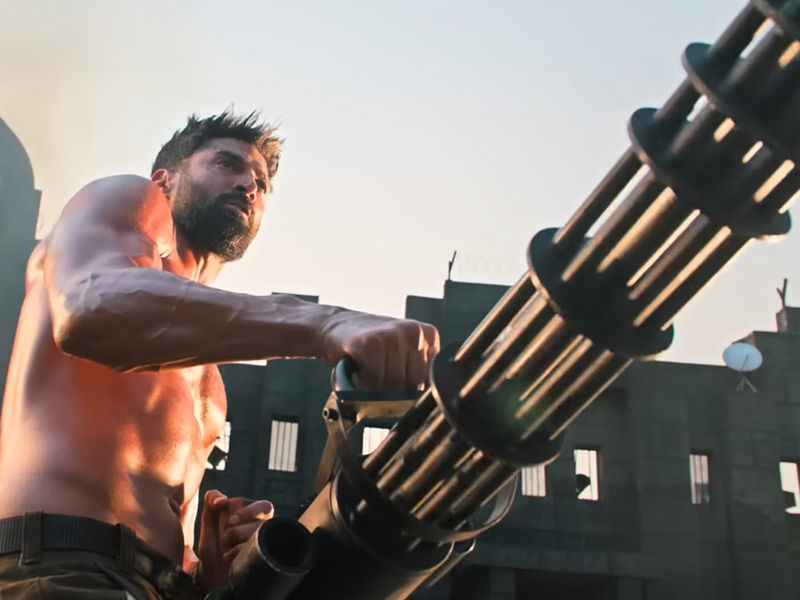 The secret service is tasked with preventing a scientist who disappears off the grid from transferring "the largest defense system ever constructed" without authorization. Making the calculation to see if two plus two actually makes four would be a complete waste of time. Nothing makes sense in the movie Rashtra Kavach Om. It loses more the more it tries to deliver.
In posh Kasauli, a safe house is set up for the wounded male protagonist. The house conjures up memories that make the guy and the lady doubt who he really is, therefore he has alternative intentions. The crowd wants to ask that specific question. The solutions, however, are not exactly ready to be taken from thin air.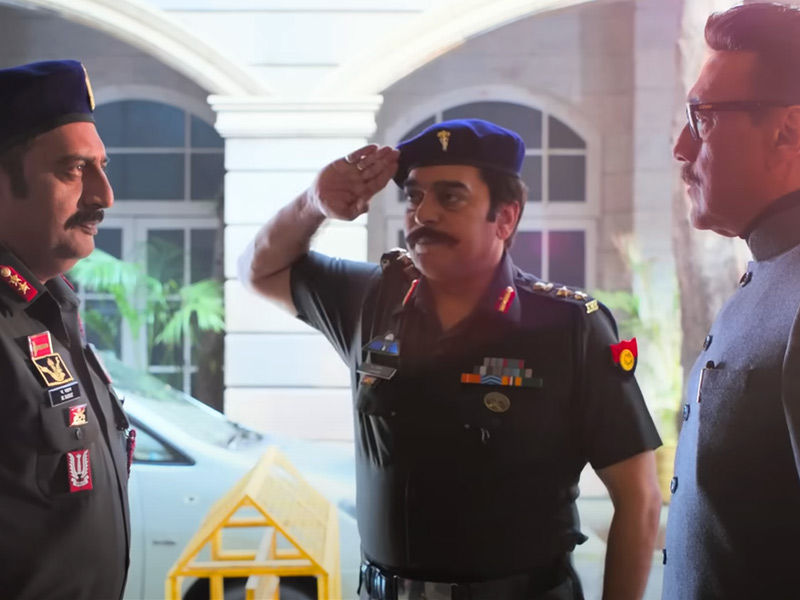 Rashtra Kavach Om appears to be fixated on boundaries. Given that the movie's name includes the word "Rashtra," this is not really a surprise. In one section, a military base is depicted as being near Myanmar's border with China. The conclusion, a drawn-out and arduous event, is staged in a prison along the border between Iran and Armenia.
The northwest border of India is one that the movie chooses not to mention. Not a single flogging-horse hostile country is mentioned. That is obviously significant for a film about secret agents and their struggle to keep the nation safe. There are no inflammatory statements made by terrorists, no militaristic stances taken by soldiers who are prepared for conflict, and no attempts to situate the Desh bhakti-deshdrohi discussion in the typical geopolitical framework.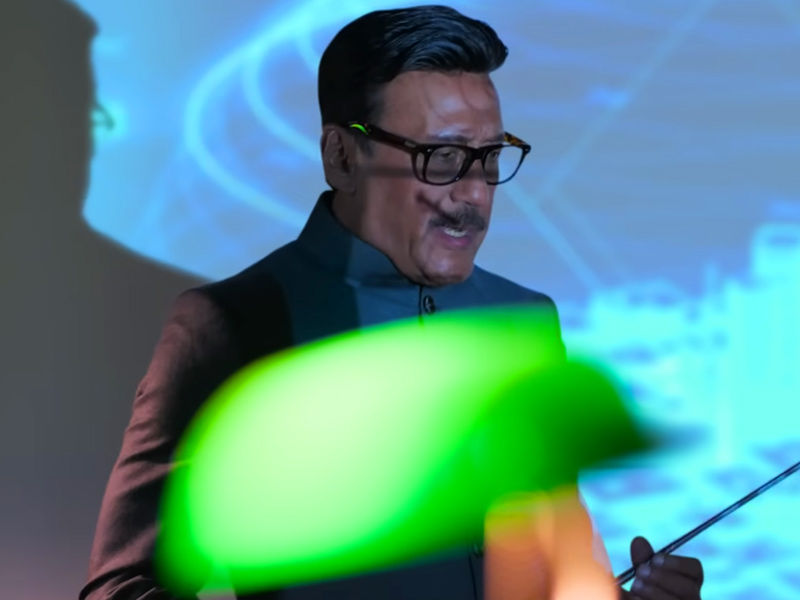 The movie does, however, play into contemporary political preferences by implying that India's first nuclear test was carried out in 1998. One character wonders if it is even feasible to carry out a risky military strategy that another character devises. The latter responds, completely ignoring the Pokhran testing from 1974, that Pokhran, too, wasn't possible until 1998. This is a tiny flaw in a movie that is more than two hours long of pure garbage, though.
Even seasoned actors like Prakash Raj and Ashutosh Rana are rendered helpless and hysterical as this tedious, irritating actioner stumbles through a sequence of bizarre events. Aditya Roy Kapur's physicality in fleshing out an unstoppable one-man demolition squad cannot make up for the incompetence that throws the movie off course.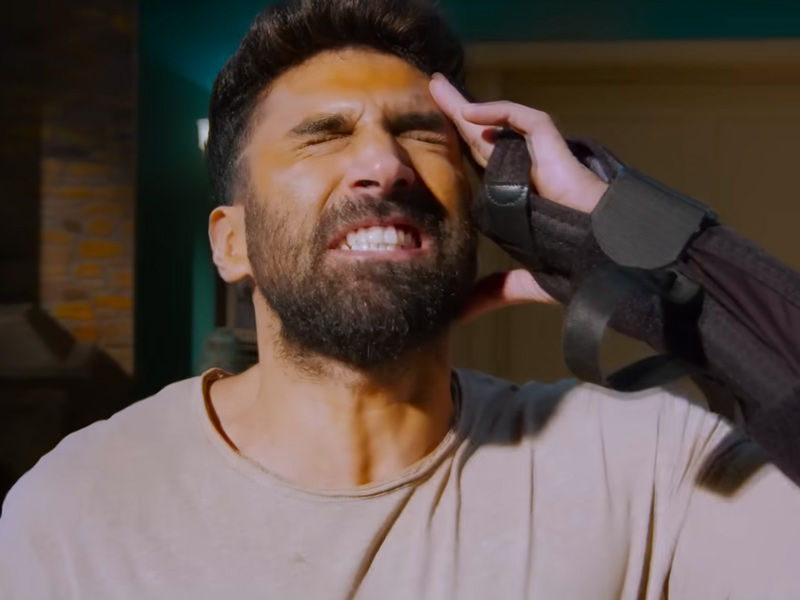 He acts enraged. We comprehend. He exudes confusion. We understand that as well. Why an actor would use something this terrible as a platform for a reinvention baffles us. Sanjana Sanghi has a lot on her plate, but it is all worthless pulp. 
Rashtra Kavach resembles a bomb that has detonated on its maker, scattering a jumble of formless splinters and wounded limbs in its wake. It is, in a word, a complete mess.