Link: Eat, Love, Kill is a three-course banquet of ghastly murder, growing romance, and culinary treatments.
All three of the principles that define this new series from tvN and Disney+ are rather commonplace ideas that can be found separately in other K-dramas, but combining them could be the secret to creating a compelling narrative that genuinely connects with viewers. "May" is the essential word here. Sadly, Link's first four episodes have so far failed to mesh together.
The series opens with the introduction of Eun Gye-hoon (Hotel Del Luna's Yeo Jin-goo), a celebrity sous-chef whose reputation takes a serious hit after he's suddenly beset by stormy waves of uncontrollable emotion. We're not exactly convinced this is the case, though.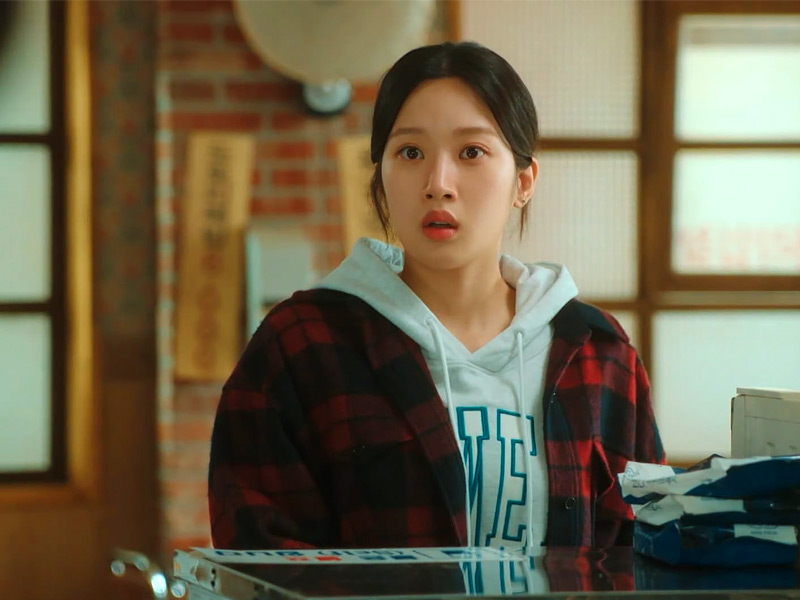 His coworkers and what appears to be the general population begin to write off his strange behavior as the result of his mind disintegrating, but Gye-hoon knows otherwise because he had already experienced these feelings with his twin sister, with whom he had a telepathic link. There is only one issue: for the previous 18 years, she has been deemed dead.
His mind starts to slide downward, along with his once-revered status as a chef. This suggests that his sister may still be present.
Even if such were the case, why would his talents appear now, 18 years after her alleged demise? Gye-life hoon's starts to bleed into that of Noh Da-(True Hyun's Beauty's Moon Ga-young), an office worker on the verge of several crises, as he starts to consider the significance of these increasingly common sensations.
After a risky meeting with an unstable stalker-turned-colleague named Lee Jin-Geun, Da-Hyun is forced to return to her rural homeland of Jihwa-dong due to her approaching eviction from her modest apartment in the city and her ongoing bad luck with men (Shin Jae-hwi).
From there, things swiftly spiral out of control. Da-Hyun somehow manages to kill her assailant in self-defense, and her family tries to shield her from the legal repercussions by stuffing the body into a refrigerator that Gye-business hoon's partner had thrown onto the street. When everything appears to be settled, further issues arise; Gye-hoon puts the fridge, which is now home to a dead body, back into his restaurant, and Da-Hyun discovers days later that the body is nowhere to be located despite numerous, exhausting attempts to locate it afterward.
While trying to come to terms with the events surrounding the murder of his sister, who was then 10 years old, the disgraced chef discovers that the person on the other end of his telepathic connection is in fact Da-Hyun. At the time, he believed Da-Hyun to be his long-lost sibling.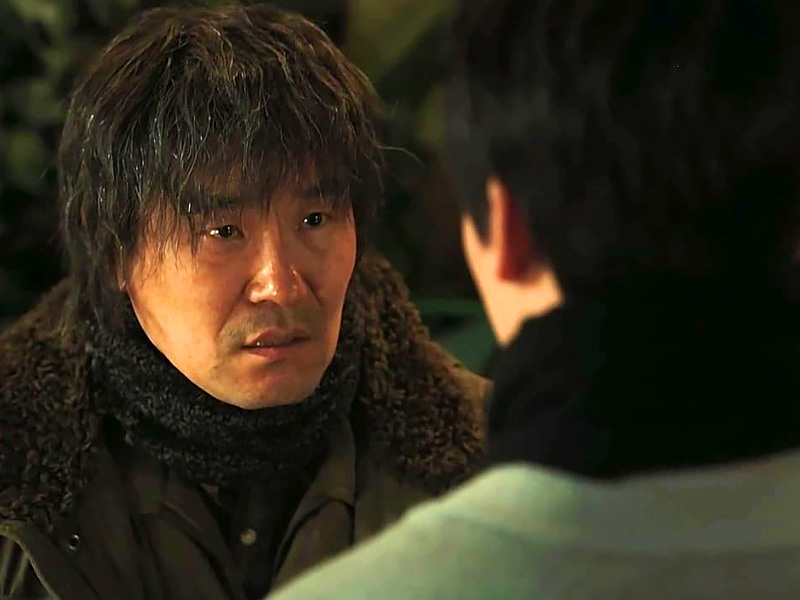 Yes, Link's story is as uninteresting as it sounds. The series' overconfidence in attempting to combine three distinct tales from various genres into one overarching narrative, all of which are currently developing slowly, is by far its most visible flaw. After four episodes, the drama has barely moved past its two main plotlines—Gye-hunt hoon's for his sister and an accidental murder—which appear to have no connection to one another.
The introduction of Yeo and Moon as possible lovers may be the most telling example of the show's pacing problems; their chemistry has thus far more in common with quarreling siblings, but the way their romance is set up has been reduced to a quick 10-minute montage.
Yeo Jin-Eun goo's Gye-hoon, who is supposed to be Link's inspiration, is shockingly underdeveloped. Yeo has a history of carefully choosing his projects, as evidenced by his two equally nuanced roles in The Crowned Clown and his intense performance as a detective in Beyond Evil, to name a few.
As a result, it's surprising to see his character develop into what he is now—even though the screenplay's flaws don't help. Instead, Yeo's talent is reduced to displays of indifference, overly elaborated explanations of the culinary arts, and nearly continual grief over the death of his sister.
Ga-young Moon's Noh Da-situation Hyun's isn't much better either. Da-Hyun is portrayed as a sort of damsel in distress and never really can take ownership of her own choices or deal with the repercussions directly.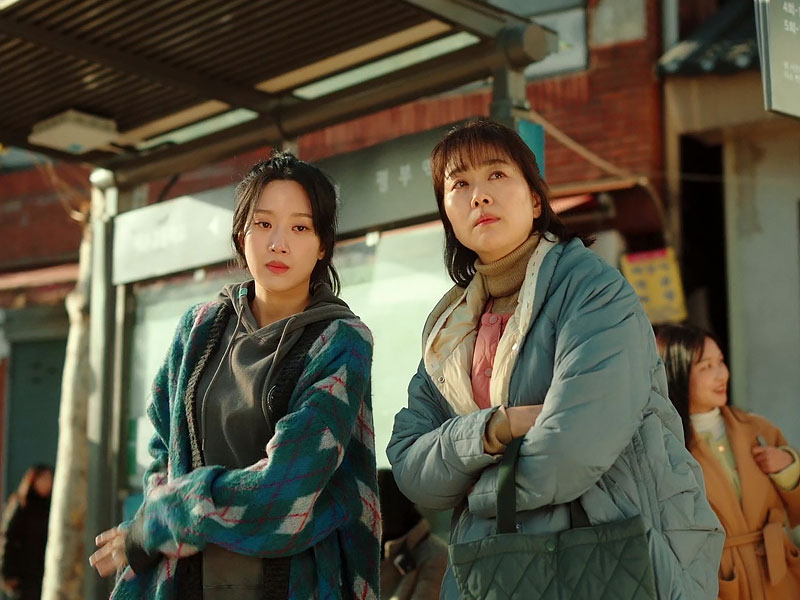 Can't sleep because of nightmares brought on by trauma? Gye-hoon will prepare a fine-dining dish to make you feel better. Have you accidentally killed a man and need assistance eluding the police? Grandma and Mum will handle it. A female protagonist without this much autonomy seems standard in sterile K-dramas and wasting a seasoned actress like Moon.
If the series has any redeeming qualities, it would be how it addresses the sexual harassment of South Korean women, which is a problem that the East Asian country is currently experiencing more than ever.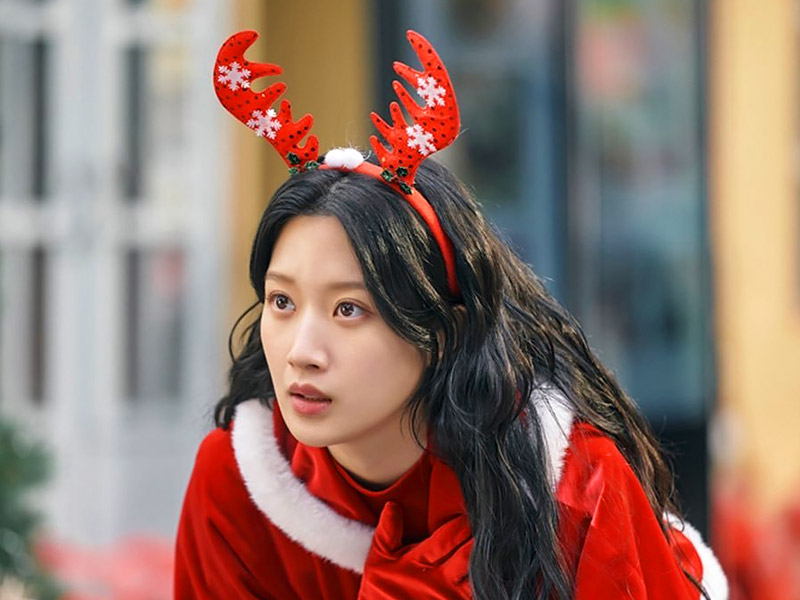 Scenes of Da-Hyun describing her horrific, genuinely traumatizing interactions with the numerous scums who took advantage of her are a touching reflection and give visibility to anyone with a similar story, especially in light of the political climate in South Korea regarding the alarmingly high frequency of violent sex offenses against women. Although not enough to fully pull the series out of the trenches, it does provide the series with some shards of substance.
Link: Eat, Love, Kill is, to put it kindly, uninteresting as it stands right now. It's getting harder and harder to want to finish the series with only 12 episodes left, especially because there isn't much to care about in the first place (be it the characters or the plot). Although it's possible that things would improve as the series progresses, perhaps other, more well-done K-dramas might be more deserving substitutes.
New episodes of Link: Eat, Love, Kill are broadcast every Monday and Tuesday on the South Korean cable network tvN. In some areas, Disney+ will also stream the show.