The inevitable next step was a sequel, but does Sonic the Hedgehog 2 continue the series' winning streak?

---
Sega's popular Sonic the Hedgehog video game series has spawned a second film based on the super-fast alien. Sonic the Hedgehog became the highest-grossing video game film of all time, thus a sequel was unavoidable.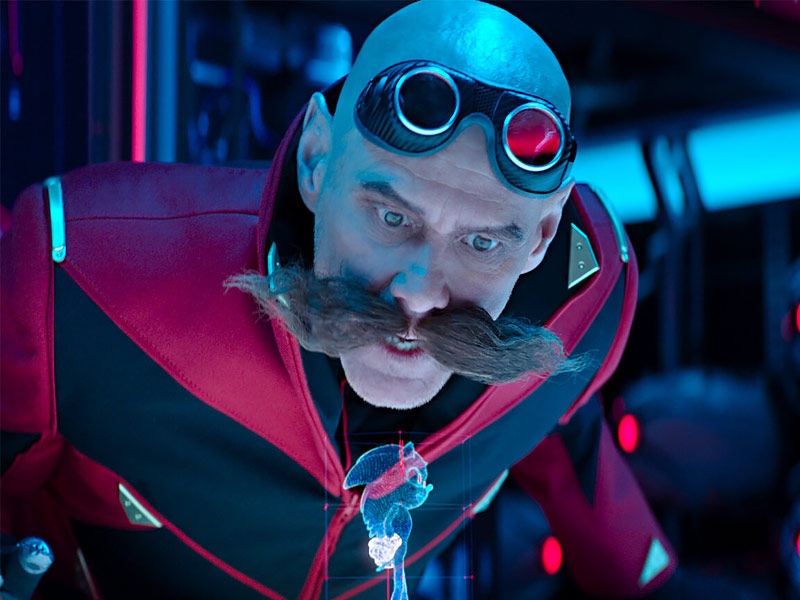 When you think back to Sonic's earliest cinematic appearance, you might recall that he is all about speed and determination. Sonic, who has some portal-opening rings given to him by his late guardian and teacher, the owl-like Longclaw, is ready to overcome several obstacles to beat evil Dr. Ivo Robotnik (Jim Carrey) to the special power emeralds with the help of his best pal Tails (Colleen O'Shaughnessey), a two-tailed fox who is a gadget whiz.
The terrible thing about video game movie adaptations is that they frequently fall short of exceeding the expectations of both loyalists and new fans. However, Sonic the Hedgehog emerged as a breath of new air in 2020, after a much-needed makeover due to massive reaction, and demonstrated that it is feasible to make hit video game movie adaptations, even smashing box-office records.
Starting where the previous installment left off, Sonic the Hedgehog is now living on Earth with "Doughnut King" Tom and Maddie Wachowski (James Marsden and Tika Sumpter), but he can't stop looking for his adventurous "heroic" hijinks. In Green Justice, he confronts Tom and Maddie after a particular "Blue Justice" failure, who try to remind him that he's just a kid and that there will be a moment for him to be a hero.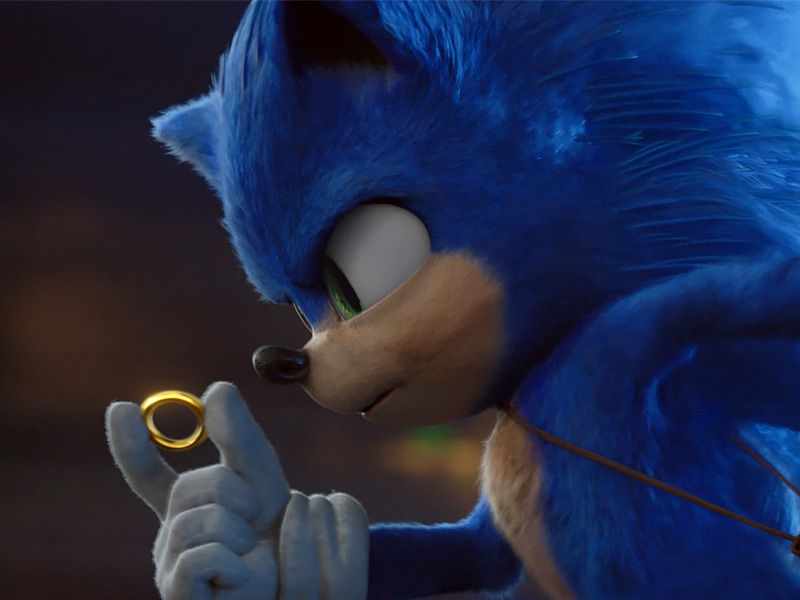 After Tom and Maddie jet off to Hawaii for the wedding of the latter's sister Rachel (Natasha Rothwell) and Randall (Shemar Moore), Sonic's hero avatar is summoned almost immediately as he must face off against a vengeful Dr. Robotnik (Jim Carrey), who teams up with the hot-headed Knuckles the Echidna (Idris Elba), as both are on the hunt for Master Emerald, which holds power over the entire universe.
Fortunately, Sonic finds a quick companion in super fan Tails, a double-tailed fox, who instantly joins the former's mission to keep Master Emerald out of the hands of evil. The foursome's Indiana Jones-style quest experiences eventually lead them to Hawaii, where they merge the worlds of human beings and super-anthropomorphic animals. While its predecessor sowed the seeds of Sonic in a "live-action set-up" series, Sonic the Hedgehog 2 raises the stakes significantly by introducing Knuckles and Tails to the mix. What we get is "crammed" fan service, but it's still immensely entertaining.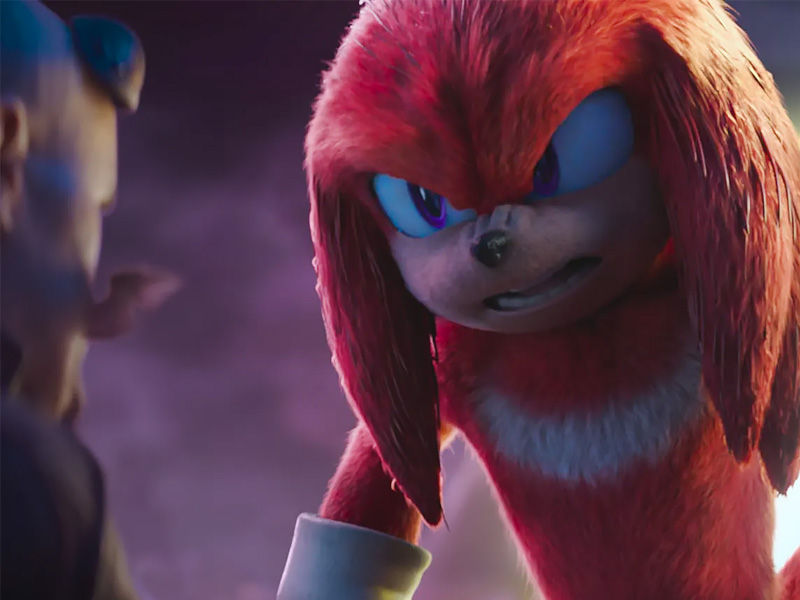 Sonic the Hedgehog 2 would have benefited from a half-hour cut, including the 90s romantic comedy arc between Rachel and Randall, but Natasha Rothwell steals damn every scene she's in (even from Shemar Moore's ripped physique!) with her infectious comic timing, so we're willing to sit through it happily. The family storyline between the Wachowskis' and Sonic's travels is cleverly incorporated, without appearing too preachy and without sacrificing video game themes and mythology, catering to fans and non-fans alike.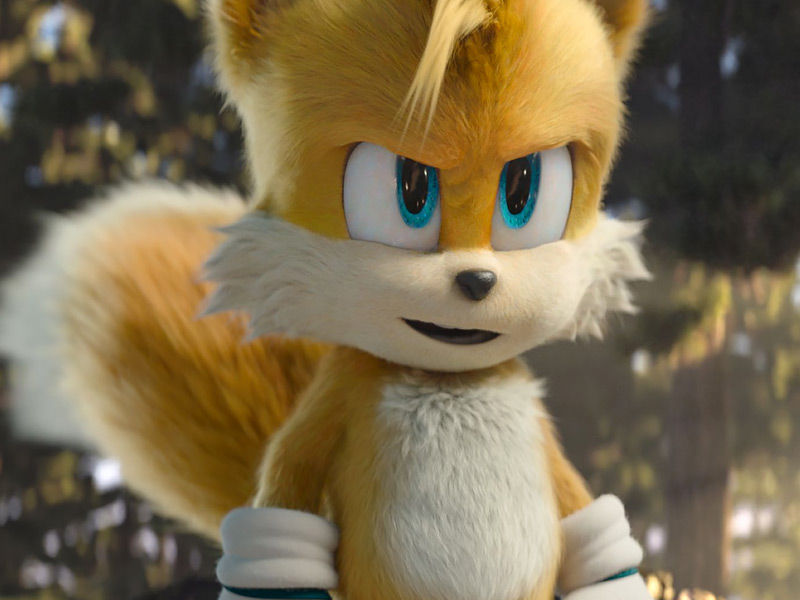 Director Jeff Fowler, together with writers Pat Casey, Josh Miller, and John Whittington, perfectly mix the thrills and frills with an emotional plot that is suitable for the entire family to watch in theatres.
Even the continuous pop culture references (including an epic jab at The Rock and Vin Diesel's fight!) are beautifully placed if a little too much to keep up with!
Certain sections have a suspension of disbelief element by pulling back from live-action components, giving us a total video game vibe, yet Luke Freeborn's production design is a superb tribute to the original source. Some of the action set pieces are elaborately created and a delight to watch on the big screen, especially when it features Sonic and Knuckles competing for super speed and power.
When it comes to Sonic the Hedgehog 2 performances, Ben Schwartz's voice reprises Sonic with such passionate fervor that it's as fast-paced as the beloved character's supersonic speed. And he's right on the witty train with the nonstop one-liners! Also not skipping a beat in his over-the-top, wicked antics is the always fantastic Jim Carrey, with that never-ending mustache, as he overdramatically adds even more theatrics (than was thought possible!) to Dr. Eggman that never ceases to be hilarious.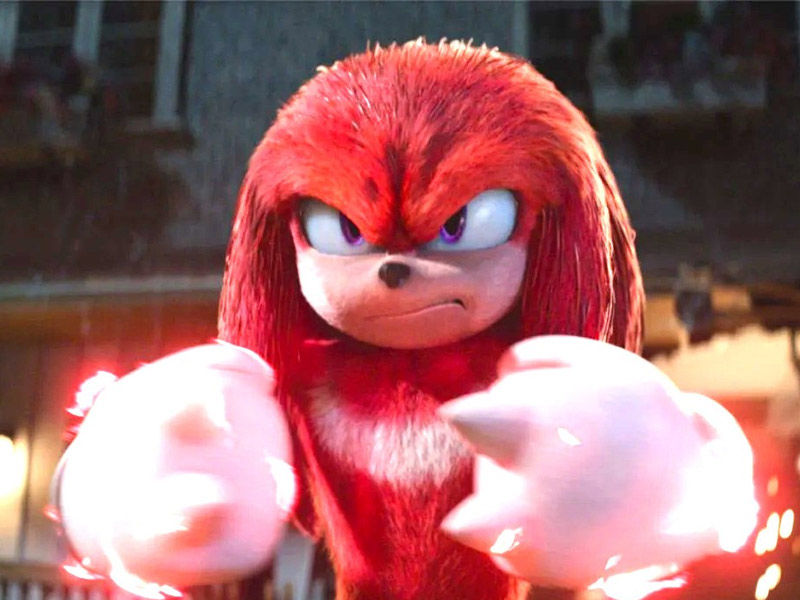 Fan-favourite Colleen O'Shaughnessey provides veteran force to Tail's joyful persona, while Idris Elba as the powerful Knuckles is a wonderful addition as well, combining the masculine side of the echidna with his dry comedic oddities at not being totally in sync with how Earth operates. When it comes to vocal modulation in Knuckles' representation, Idris takes an unusual road that is dramatically different from Ben's approach, yet equally enticing.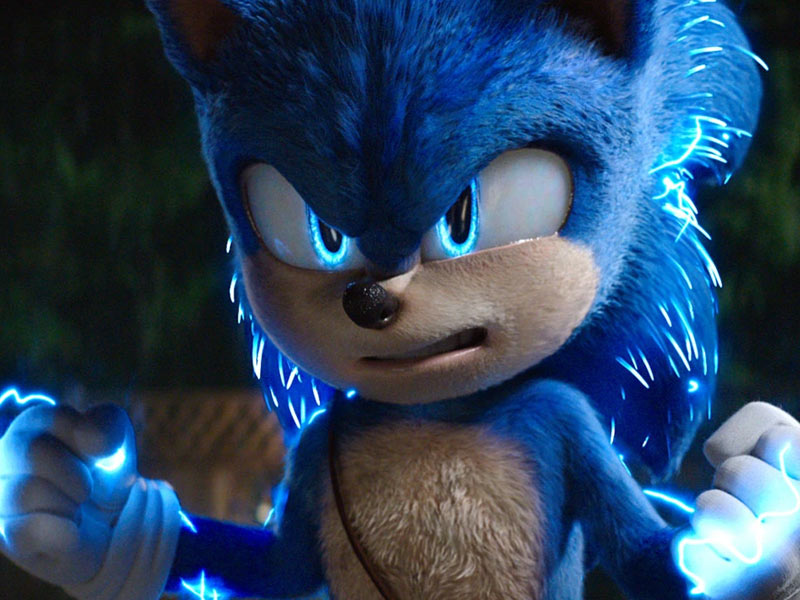 This time around, James Marsden and Tika Sumpter have little to do, yet they manage to raise Sonic's human side and offer some touching moments peppered throughout. Stone, Robotnik's fanatical loyalist, played by Lee Majdoub, gets a few laughs with his "latte" painting.
Finally, Sonic the Hedgehog 2 pleasantly surprises and will have fans eagerly anticipating what the creators have in store for future installments.