The Batman will be released in theatres on March 4, 2022. A spoiler-free review follows.
---
This slow-burning, emotional Batman film draws inspiration from cinema outside of the superhero genre.
You've watched a million Batman flicks, but you still need to brace yourself for the Dark Knight's worst adventure yet. The Batman, starring Robert Pattinson as DC's Caped Crusader, is a dramatic and apocalyptic movie experience.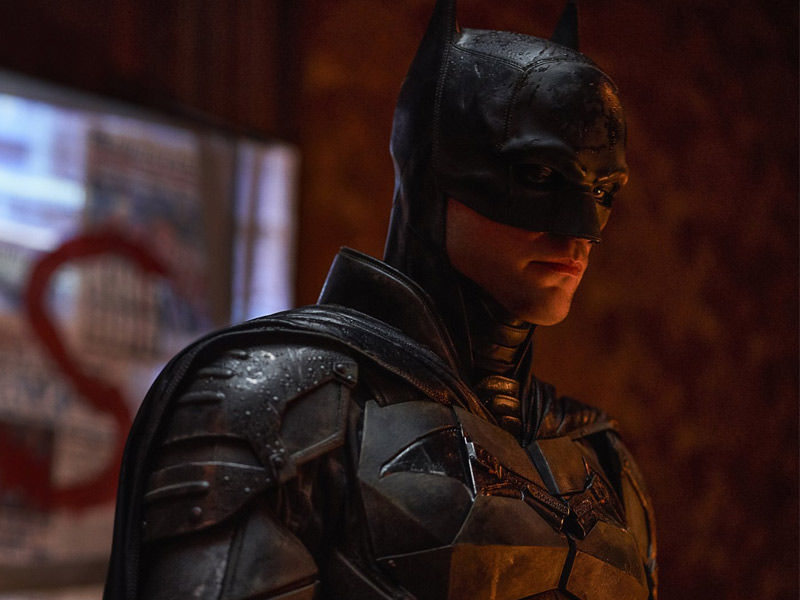 Bruce Wayne is two years into his war against Gotham City street crime after the death of his parents (you know the one). He's allied with upstanding officer Jim Gordon. Still, nothing can prepare them for a chillingly organized sequence of crimes perpetrated by a diabolical masked killer who leaves devilish puzzles with each victim. As Batman deciphers the cryptic clues, the inquiry reveals a larger plot. However, the true mystery is how the raving killer's warped motivation relates to Batman himself.
"Fear is a tool," Bruce Wayne says in a dismal voiceover early in The Batman. He's talking about how the presence of The Batman may be used to scare evil men, but it's also plausible that writer/director Matt Reeves took this to heart while recreating the legendary superhero. This is a terrifying Batman yet. The message is apparent from the first violent scene: this is not your mother's Caped Crusader. This is a creepy, furious, white-knuckle-inducing psychological thriller with a strong dose of crime noir – and believe it or not, Reeves nails it, creating a tragically beautiful masterpiece.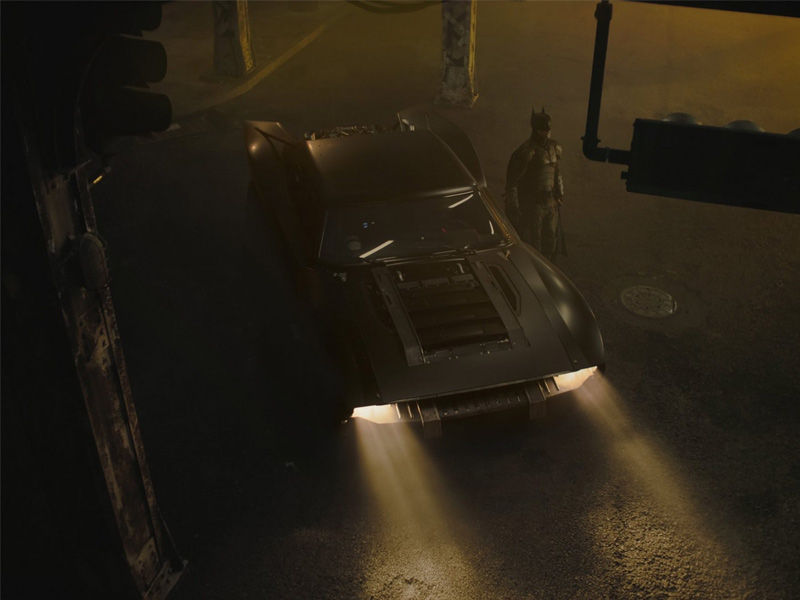 The Batman can stand on its own, but it's saturated with film allusions. Zodiac, Se7en, Chinatown, and Saw were among the films I thought about while viewing. Do you know what I didn't give much thought to? The majority of the past live-action Batman films. Its harsh realism is most reminiscent of Christopher Nolan's trilogy, yet this is a daring new cinematic take on the Dark Knight.
The Batman is Bruce Wayne's lovely nightmare!
If anything, its grounded character is reminiscent of 2019's Joker. The difference here is that the Joaquin Phoenix movie didn't require the name of an A-list DC villain to tell its narrative of an underprivileged guy forgotten by society. On the other hand, The Batman remains a Batman story in a remarkably faithful sense. It draws on and combines many comic book narratives in a bold yet reverent manner, all while being completely different from what we've seen on the big screen thus far.
As the synopsis implies, The Batman is hardly a superhero film. Matt Reeves, who co-wrote the script with Peter Craig, combines past Batman movies into one raging blast furnace: There are shades of Tim Burton's gothic anguish, Christopher Nolan's criminal politics, and Zack Snyder's operatic savagery, as well as the psychological history, oddly ageless design, and layers of black sarcasm from the solo Joker film.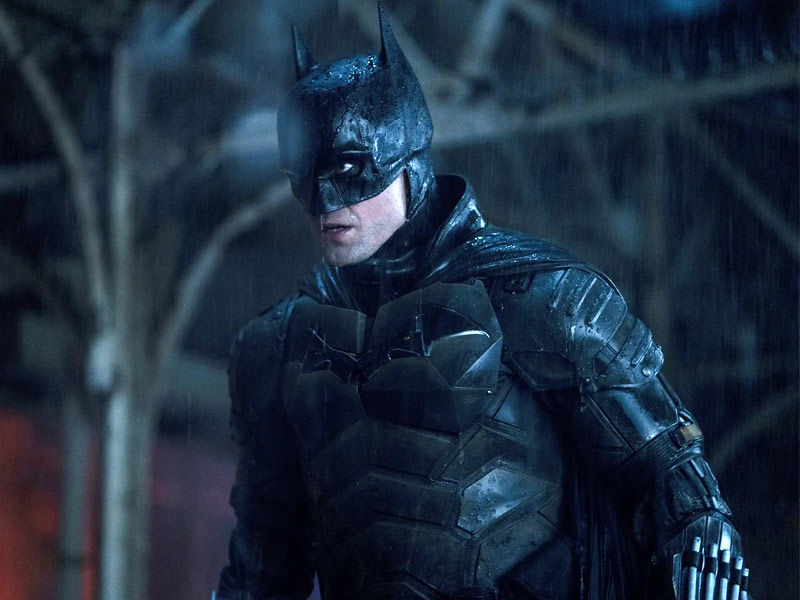 However, it is more of a detective mystery than previous Batman films, drawing heavily on David Fincher's serial killer chillers Seven and Zodiac. It's also a mobster film, and a conspiracy thriller from the 1970s is also included. And a constantly depressing film noir.
But, The Batman is a not just a superhero flick, it is a Horror Movie…
Tim Burton's Batman startled and angered pearl-clutching parents in 1989. The tights-wearing comic-book hero who biffed, power, and zapped cartoon enemies has been replaced by a traumatized freak in black rubber fetish gear trading blows with a grinning, acid-scarred maniac. In the United Kingdom, they even had to create a new classification category for the film.
The Batman appears less likely to be dismissed as nihilistic exploitation because it is more balanced in its bleak social realism than 2019's Joker — it is shaped by the perspective of a conflicted hero whose arc takes him from being an instrument of vengeance to a crime-fighter who refuses to surrender his hope of making a difference despite the daunting odds.
It's a soulful nocturne of corruption and chaos, and while I wished for a few more glimmers of humor, my attention never wandered during the three-hour run time. But Reeves' picture drives home the point that, somewhere along the way, someone — most likely Christopher Nolan — determined that Batman movies should no longer be entertaining.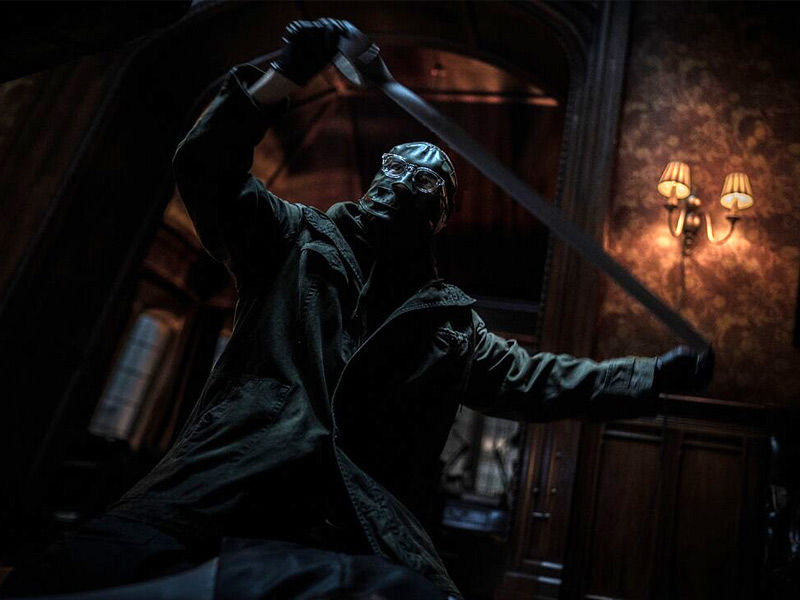 Let's not go into the final fan debate about whether superhero movies should be aimed at children or adults. You cannot, under any circumstances, show The Batman to a youngster. This new film is rated PG-13, but it's on a whole different planet than the relatively bloodless Dark Knight films – and on an entire distant world than any Marvel film – immersing you in a nerve-wracking three hours of escalating dread and simmering pain garnished with some astonishingly nasty touches.
This intentionally frightening Batman picture begins with a terrifying moment of jaw-tightening dread, followed by serial murderer horrors and even a sprinkle of torture porn. The inhabitants of Gotham are presented as a swarm of faceless, Halloween-masked individuals. The suspense is ratcheted up by jagged horror-movie strings and Michael Giacchino's unrelenting music. There are no bad guys stealing gems at charity galas, only a ghastly serial murderer who has plunged the city into a boiling stew of creeping terror. Batman strides out of the shadows with a heavy stomp and even more brutal fists, meting out pitiless retribution with a terrifying lack of emotion behind his mask.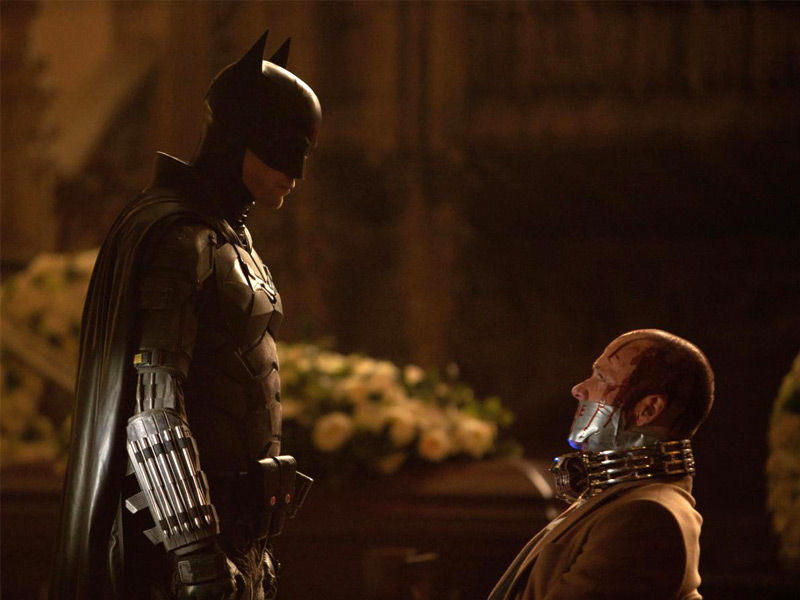 Unlike Christian Bale's sleek professional or Ben Affleck's greying grump, Pattinson's Batman is a ragged mess. This younger Bruce Wayne is unformed and yet already unraveling, hunched in the basement listening to Nirvana with mascara running down his face, murmuring a Taxi Driver-Esque voiceover as he drowns in a filthy flood of anarchy and depravity. Pattinson truly embodies the role of Batman, portraying anguish with only his finely angled jaw and mournful eyes peering out from under the black mask. Still, if there was a little less of Batman slowly… strolling… and… thoughtfully… looking… you could cut the epic two hours and 47-minute length in half.
Despite his extraordinary combat abilities and detective prowess, this Batman barely keeps it together. That is what made it so vital…
Zo Kravitz is exceptionally charming as Selina Kyle, the Catwoman to Pattinson's Bat. However, the film struggles to delve under the characters' masks, relying on schlocky surprises rather than studying the characters in detail. The same can be said about Jeffrey Wright's buddy officer Jim Gordon, assigned the unenviable chore of standing next to Batman and frowning while they snarl exposition at each other. The bad guys have more fun: a hardly recognizable Colin Farrell mimics Robert De Niro's Al Capone from The Untouchables. At the same time, John Turturro's purring menace is reminiscent of Brando in The Godfather.
So, if you're wondering if there's still a place for a fresh perspective on the Caped Crusader after 14 films, it's pretty energizing to see a more human Caped Crusader — not only as Bruce Wayne but as the Batman himself. This Batman does not simply vanish from a room but must occasionally flee for his life. One of the film's highlights comes when Batman performs something we've seen him do a million times before, but it's evident from Pattinson's grimace that this is the first time he's done it. Suddenly, a superhero cliché transforms into a horrifying and exhilarating event.
While the detective drives the plot, the action scenes are spine-chillingly thrilling. The battles are depicted in lengthy lingering shots, with Batman plowing through each one with economic violence. The combination of light and shadow heightens the intensity of the fights.
It's tough to turn away when Pattinson and Dano standoff.
An apocalyptic automobile chase is maybe the most exhilarating of all. Instead of a gleaming high-tech speedster or a city-conquering tank, Pattinson's Batman drives a vehicle that is as insane as he is. This Batmobile is a devilish hot rod snarling with hatred as it chases to eat its victims, only illuminated by blood-red taillights and infernal flame. It's a fiery high point in a deliriously dramatic picture.
Batman is tied to the Riddler's voyeurism and brutality, calling the Riddler's tactics into question more than in prior films. Moral ambiguity is significantly higher than in the darkly satirical Joker flick. A mugging victim, for example, perceives a slight distinction between his attackers and this demonic entity who violently smashes them when Batman first arrives. It's also the first Batman picture to address the revisionist view that Bruce Wayne is a wealthy guy whose passion is hospitalizing the poor. Like the Joker film, The Batman investigates the radicalizing effect of inequity on an oppressed society.
The last hour makes up for all of the build-ups with a few big, stunning, superbly choreographed action moments. The realistic tone of this film raises the stakes in the action sequences, and when Batman throws or receives a strike, it hurts. Furthermore, the metropolis in which it all takes place is darkly beautiful. If you've seen any of The Batman's posters, you should be familiar with the style, which consistently bathes Gotham in a palette of black and red. The brilliant contrast of saturation and darkness used by cinematographer Greig Fraser saves it from becoming dull, instead of keeping us captivated in a Gotham that, in many ways, resembles other large US cities while being uniquely it is own.
Michael Giacchino's sweeping, dramatic soundtrack ties everything together, delivering a few epic moments befitting one of the comic book's most iconic heroes.
However, because Joker focused on a villain, the ironic climax needed you to be in on the joke. Meanwhile, the Batman concentrates on a hero — a conflicted, problematic hero, but a hero — and thus, there's room for a more positive moral grounding hidden behind the crushing melancholy.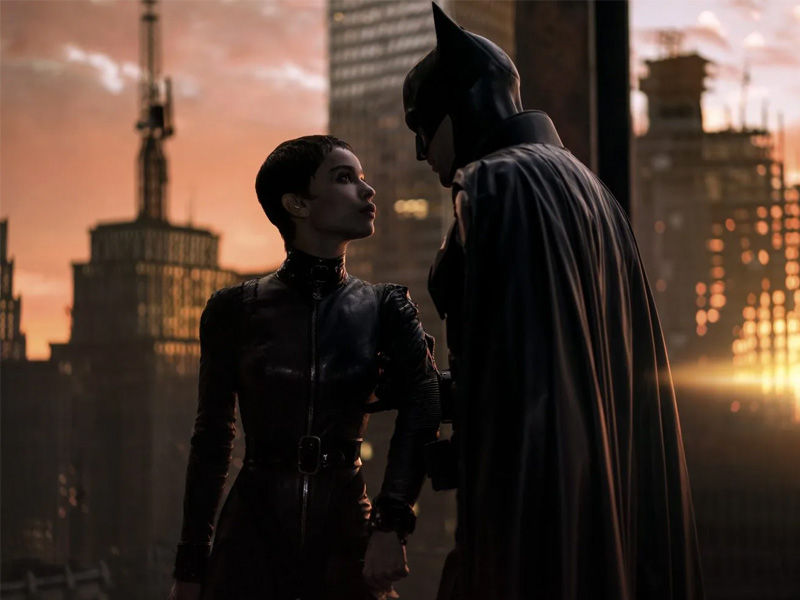 It's long, usually sluggish, and depressingly dismal. However, The Batman is deserving of an outstanding essay. It's "The" Batman because it pays homage to several prior iterations of the Caped Crusader while still delivering something new. This darkest Dark Knight isn't for everyone (especially youngsters), but it's a fascinating and nerve-wracking Bat-thriller.
The Batman is an engaging, visually stunning, and terrifying psychological crime thriller that offers Bruce Wayne the realistic detective tale he deserves. Robert Pattinson is excellent as a broken-down Batman. Still, Zoe Kravitz and Paul Dano steal the show as a movingly complex Selina Kyle/Catwoman and a terrifyingly insane Riddler, respectively. Writer/director Matt Reeves has created a Batman film that is unlike any other in the live-action canon while remaining remarkably faithful to Gotham legend as a whole. Finally, it's one that fully deserves to be a part of this prominent character's heritage.