The House of Gucci: A Controversial Story of Murder, Madness, Glamour, and Greed, directed by Ridley Scott and released in 2021, is based on Sara Gay Forden's 2001 book The House of Gucci: A Sensational Story of Murder, Madness, Glamour, and Greed. Patrizia Reggiani (Lady Gaga) and Maurizio Gucci (Adam Driverlove)'s escalates into a war for control of the Italian design brand Gucci in the film. Jared Leto, Jeremy Irons, Salma Hayek, and Al Pacino star in the picture.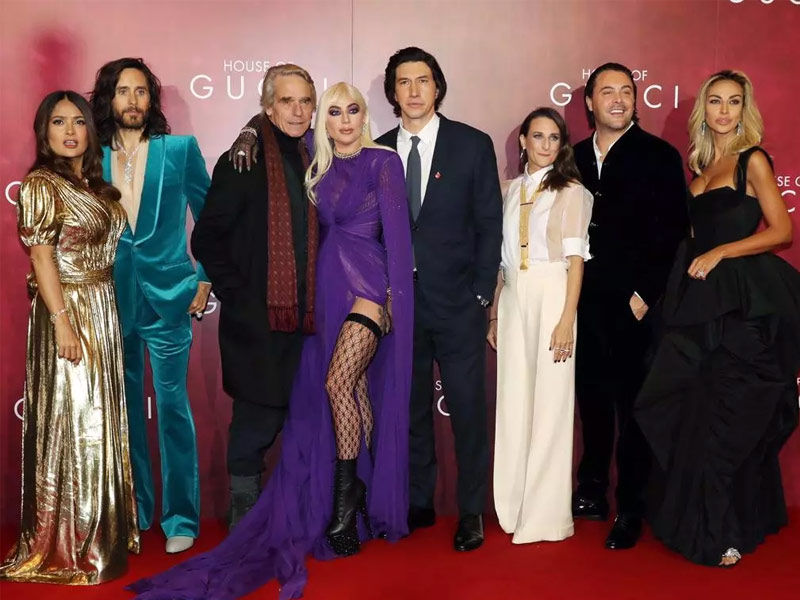 Cast of House of Gucci
Lady Gaga, as Patrizia Reggiani
Maurizio Gucci is played by Adam Driver.
Paolo Gucci is played by Jared Leto.
Rodolfo Gucci is played by Jeremy Irons.
Giuseppina Auriemma is played by Salma Hayek.
Al Pacino as Aldo Gucci
Domenico De Sole by Jack Huston.
House of Gucci was inspired by the daunting storyline of the house behind the Italian fashion empire. When Patrizia Reggiani (Lady Gaga), a destitute outsider, marries into the Gucci family, her unbridled ambition begins to ruin the family legacy, triggering a terrible circle of betrayal, decadence, retaliation, and, finally, murder.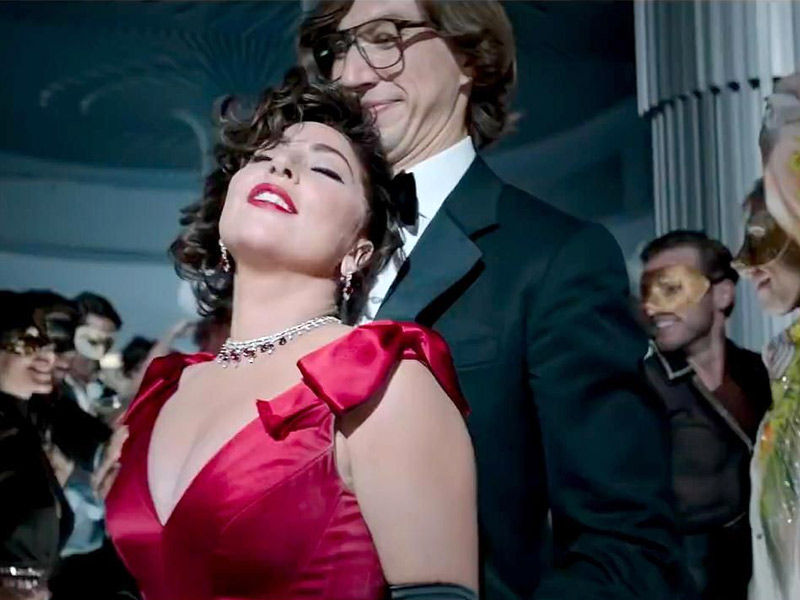 Patrizia Reggiani, played by Lady Gaga, is the heiress of a pitiful Italian trucking company who yearns for something better. Maurizio Gucci (Adam Driver), heir to the huge fashion dynasty, is the "more" she seeks. After his father Rudolfo (Jeremy Irons) disapproves of Patrizia and forces him to choose between love and money, aspirant lawyer Maurizio has no desire to enter the family company. In fact, he is content to forego his inheritance. Maurizio works for Patrizia's father and sneaks in amorous encounters in a trailer, thus the pair is destitute but happy.
One love moment should have been removed after some smooching, but it remains with the two… for much longer than it has to be. Patrizia and Maurizio eventually make friends with Rudolfo and are allowed into the Gucci empire, either via true affection or a protracted scam. At the head of the firm is Maurizio's uncle Aldo, who greets Maurizio with open arms after figuring out a means to maintain the brand in the family without having to give it off to his inept son Paolo (Jared Leto).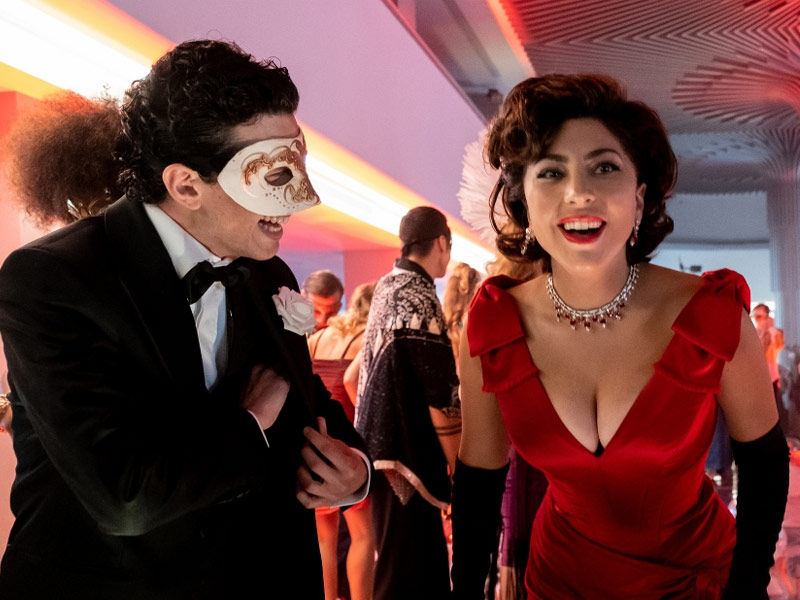 Patrizia, on the other hand, sees impediments to taking over Gucci for herself, where Maurizio sees adoring family members. Pina (Salma Hayek), her psychic, tells her she's destined for fame. It's merely a matter of deposing Aldo, convincing Paolo to sell his firm shares, and looking after Maurizio. What it means to "take care of" Maurizio will be determined as the marriage progresses.
It's difficult not to compare "House of Gucci" to a "Godfather" film, given the ambition and treachery (not to mention the criminality). Pacino, like Michael Corleone in Part III, is wise and powerful, but he is also vulnerable and losing his grasp on power. Driver is similar to Michael in Part I in that he is bright and wants to pursue his own career, but he is drawn into the family company. And Leto is Fredo, as everyone is properly comparing him to — anxious to establish his value but yet being so awful that he can only dig himself deeper at every chance.
He's also balding. Granted, so was the actual Paolo Gucci, but you can't deny that there's a hint of John Cazale in there somewhere.
"House of Gucci" makes various problematic choices, such as the aforementioned sex scene, allowing Gaga and Leto a lot of flexibility with their Italian accents, and skipping over significant portions of the family's history. However, it's a tale worth following. I was reclining in my movie seat and never felt compelled to hit my head against the upright one next to me. There are also elaborate outfits – even the eyesores that Paolo creates are plainly the result of meticulous work. This year's Oscar nominations for Best Costume Design will be dominated by "Cruella," "Spencer," and next week's "West Side Story." I'll give the film a moderate recommendation as a whole.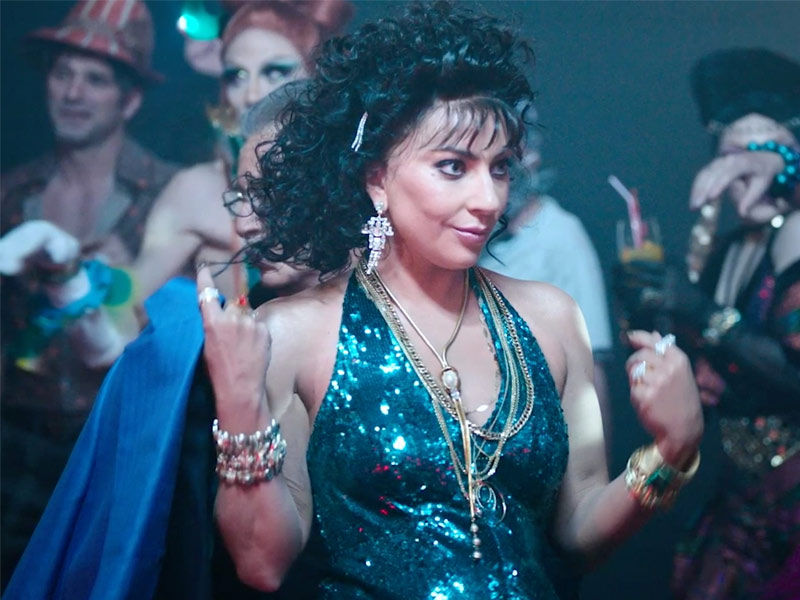 At first glance, it's evident that Patrizia adores Maurizio—and not only because of his wealth. He finds work performing physical labour for her father's trucking company, and the simple life suits him well; he's never been happier. She accepts him in this manner. When the newlyweds are invited to Uncle Aldo's 70th birthday celebration, she sees a world she feels she deserves access to—not just for herself, but also for her husband. She's the sort of ferocious pit bull that will fight as hard for her loved ones as she does for herself. Cross her, though, and you'll pay the price.
If you thought Gaga's performance in A Star Is Born was a one-off—a near-perfect match of performer and part that could never be duplicated—think again. She's the genuine article. She's completely enthralling in this role, often outshining her more seasoned co-stars.