Vikings Valhalla, Netflix's companion/sequel series to Vikings, which aired on History for six seasons and covered the legacy of Norse warrior-explorer Ragnar Lothbrok and his sons (including iconic Bjorn "Ironside" and Ivar "The Boneless"), is a solid, exciting follow-up to the original series, albeit not without some tonal differences.
If courageous death in battle is a direct path to Valhalla, the route to an epic escape from current uncertainty and disaster runs directly through the mayhem of "Vikings Valhalla."
Vikings: Valhalla, which covers the end of the Viking Era and features later-stage notables such as Leif Eriksson, Canute the Great, and Harold of Norway (among others), is a more straightforward series than Vikings, focusing on the broader beats of the story rather than the poetic and spiritual musings of the original series. That's not necessarily a bad thing; it's simply different.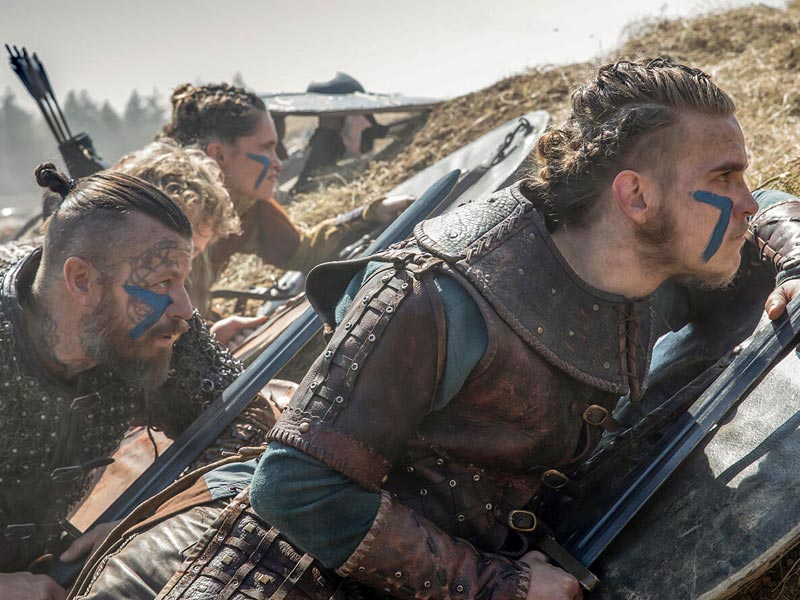 Vikings Valhalla returns to the zeitgeist after six seasons on the History Channel. The season reintroduces Jeb Stuart as showrunner and Michael Hirst as executive producer. It takes place over a century after the events of the previous series. While the previous series centered on the Vikings' initial meeting with England, Vikings Valhalla depicts the collision of two civilizations after one had already influenced the other. Freyds Erksdóttir, Harald Sigurdson, King Canute, and North America's beloved Viking Leif Erikson play roles in the series. There are now conflicting interests, beliefs, and aims, rather than unified under one flag as Ragnar, Lagertha, Rollo, and Floki were.
Like the first series, Vikings Valhalla does not shy away from the historical component of Viking history. Of course, it frequently skews history in favor of drama, but we can't blame them for that. The events that would inspire nursery rhymes that we still sing today take place on an exciting battlefield filled with suspense and tragedy. While there is plenty of action in the series, it also makes an effort to develop ties between the individuals on screen.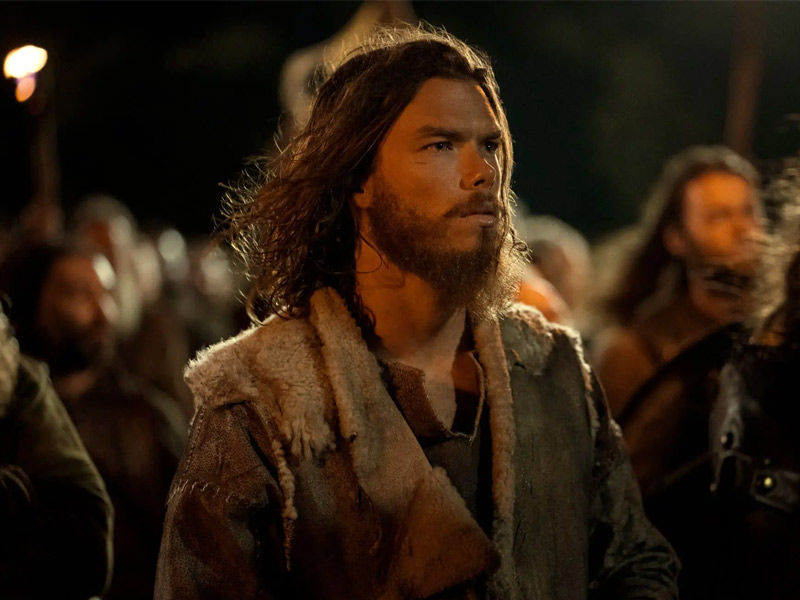 When Valhalla begins, we encounter Leif Eriksson (Sam Corlett) and his sister Freydis (Frida Gustavsson) on their voyage to Norway from Greenland. Although they are all Vikings, the Greenlanders are outcasts in many respects. With a typically unfavorable attitude toward Christianity, there is an abrupt shift in the mood of Scandinavians, particularly those who have converted or been born into the new faith.
Fans of the original series, on the other hand, will find nothing here to be repulsive. It doesn't seem the same, but the subtle shift in tone is virtually baked into the plot as an unanticipated safety net. The Viking world is substantially different in Valhalla than during Ragnar's day; therefore, Vikings Valhalla may show things in a fresh perspective because the old Norse traditions are fading.
The result is a series that presents well-executed axes and arrows adventure, with gritty performances, big battle sequences, and dramatic twists (anchored in history). Still, it lacks Vikings' ethereal specialness and that show's haunting dance with what lies beyond the veil, which is the curiosity that fueled all of Ragnar's voyages and unconventional connections.
This new kind of Christ-worshipping also explains why many of the show's characters seem Anglicised, with their Scandinavian speech patterns and cadence buried and the sing-songy timbre muffled. They are more energetic and less reflective, though Leif, from faraway Greenland, still stews in mute intensity, most of the time driven by a single, respectable goal. Corlett plays an enthralling Leif who must fight foes from inside and without, while Gustavsson's Freydis takes her path for most of the season, her fate intertwined with the show's more mystical, religious themes.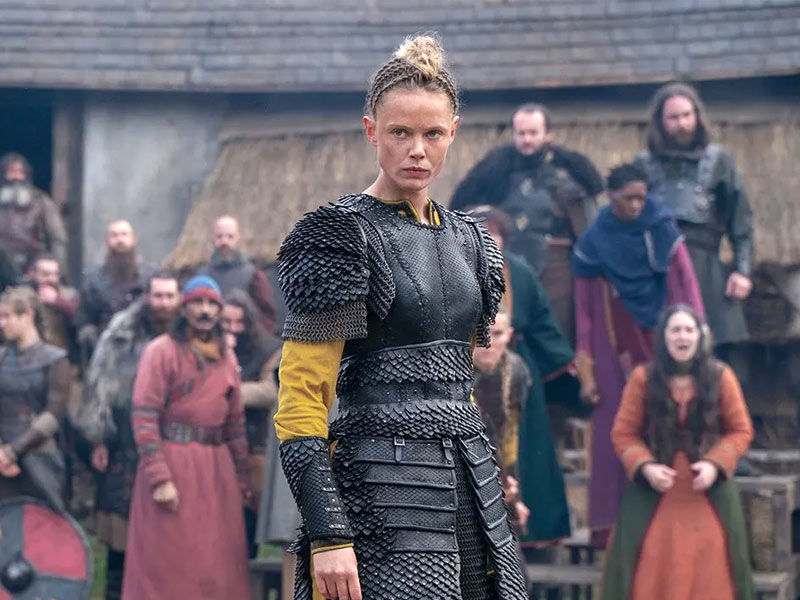 While there are some amazing moments of Vikings Valhalla, this deliberate dividing of the tale is instantly frustrating. Freydis, like Lagertha as the original program's major female character, is one of the most intriguing characters on the show in many aspects. She, Leif, and Harald are established as characters with a point of view. Splitting the tale in two, sending most of the characters, such as Harald and Leif, to England to exact retribution and loot while leaving Freydis behind to completely embrace her dedication to the gods, jeopardizes the show's rhythm. We know Freydis can handle herself in a battle, but having her assigned to a slower-paced plot is unexpected.
All of this suggests that the theological debate is by far the most intriguing component of Vikings Valhalla. Each character has a unique perspective on religion and how they feel they should worship. It serves as the foundation for much of what happens on screen. Less enthralling is the court politics, which is already well documented in history books. The show does have a boy-king named Edmund (Louis Davison), who performs his best imitation of King Joffrey. The court politics appear to tend toward the Game of Thrones side of intrigue and betrayal, but with less zeal or devotion. Conflicts develop and are resolved within an episode since there isn't enough time to build out the tension.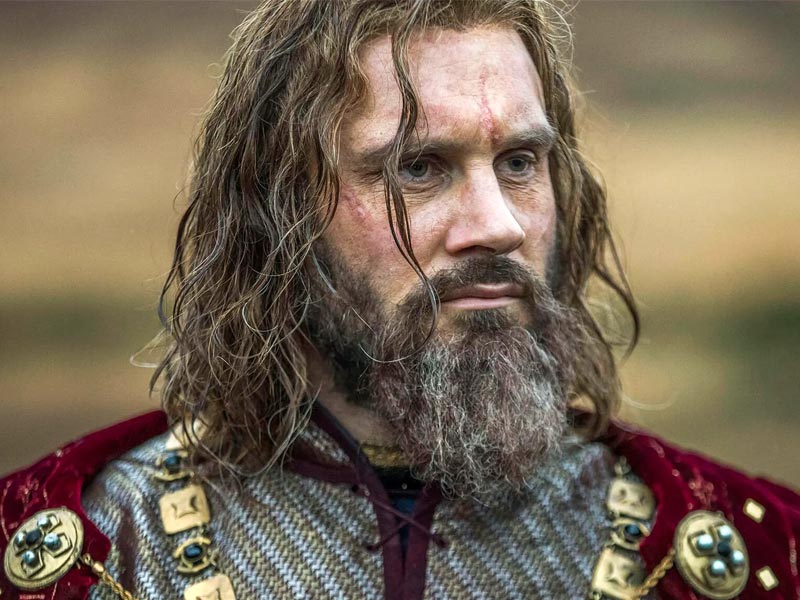 Valhalla's first season is mostly spent building up conflict and introducing the characters. It meanders towards the conclusion, yet by the last episode, the season feels like only the first arc of a tale. The program does a good job of capturing my attention. I'd want to take after Freydis and Harald, and I'm curious to see where the wind takes Leif. However, it appears that we may have arrived at this stage sooner. While the original Vikings only had a few intriguing characters in their first season, every one of Valhalla's supporting characters is multifaceted.
Vikings Valhalla never disappoints when it comes to action. In Season 1, two fantastic war scenes highlight varied strategies, twists, and turns. The Battle of Stamford Bridge, as it is known in history, is particularly engaging, with plenty of depth and suspense. At the same time, the finale's violent mayhem bizarrely represents the end of a great period for this drama bringing the cruelty home to where it all began. Asbjrn Krogh's religious and insane Jarl Kre makes for a challenging seasonal boss, a first for the franchise, and another gust in the winds of change.
The program, like its predecessor, becomes bogged down in specifics, which may be part of the problem of translating from history. It jolts you out of the flow of an English scenario and throws you back into the forests of Norway. By the time you've adapted to pagan temples and rites, you're back in the reeds outside London. Vikings Valhalla is intriguing, with an interesting new cast of characters. Still, it has to address its pace issues and focus more on its strengths rather than attempting to retrace history's steps. Liberated from the History Channel's constraints, embracing a fresh storyline may provide more excitement for future seasons.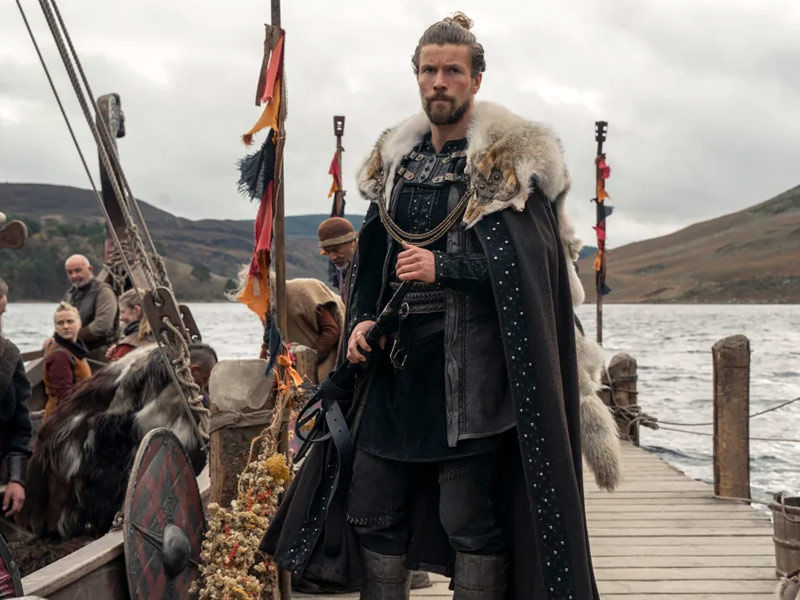 Vikings Valhalla is a deft continuation of Vikings; however, it lacks the original series' spiritual (and structural) opacity, which distinguished the previous program from other historical dramas. It incorporated the Norse warriors' outlook on life and the afterlife into the series' fabric, such that events and time leaps frequently flowed like a dream. Vikings Valhalla is more focused and intentional, unfolding events more traditionally, but that doesn't make it less engaging or complete. It depicts a very different era for Vikings. Thus, it stands to reason that the tone should also alter.