Gangubai Kathiawadi, starring Alia Bhatt, opens in theatres on February 25. The film, which premiered at the Berlin Film Festival, earned favorable reviews from critics and spectators.
Alia plays the title character in the film, which is based on portions from Hussain Zaidi's book Mafia Queens of Mumbai. The plot centers around a young lady who was pushed into the sex trade and how she rose to prominence and fame in Mumbai's Kamathipua red-light area.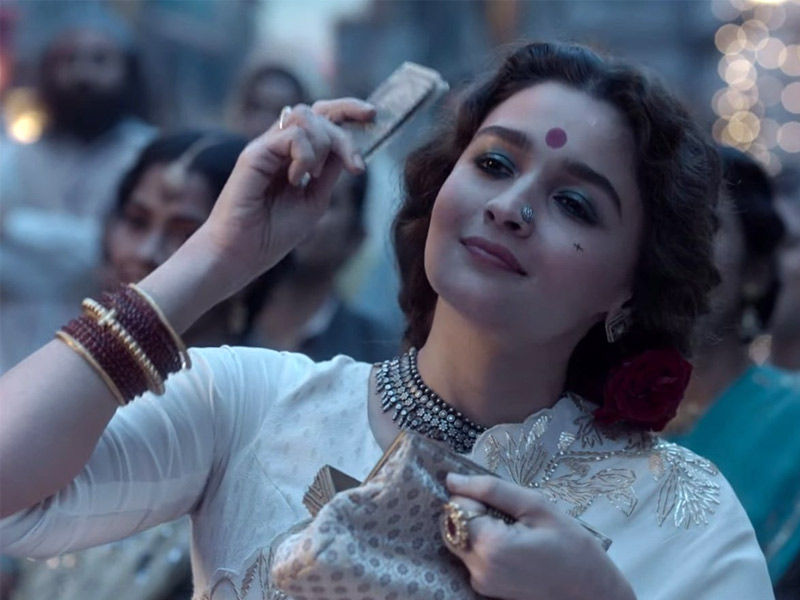 The beauty is in the moments, the words break our hearts, and time passes only on his command. Sanjay Leela Bhansali is a director who produces films more for himself than others. His eyes seek grandeur and elegance in everything, and you can see it every time his leading woman flicks her hair. Gangubai Kathiawadi is about a lady compelled to work in the darkest industries. Yet, she rises like a phoenix wearing the purest colors (White).
The maverick director, who created the past three magnum opuses on a bigger scale, reintroduces extravagance after a four-year hiatus, but in a more modern setting. Here's a Bhansali who doesn't rely on a themed typeface in the credits or several songs to save him by making it a story from one song to the next. He's creating a tale by having his leading woman lift a lot of weight with a lot of faith in her.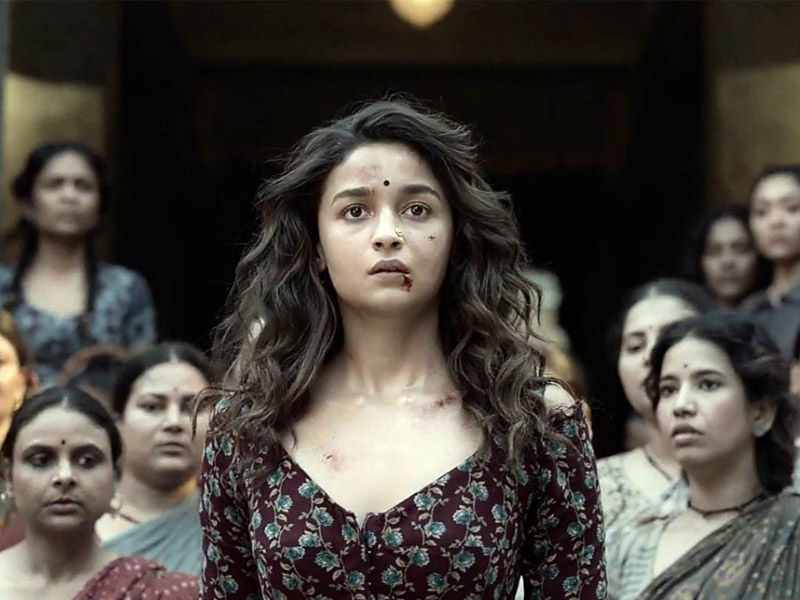 After establishing who Gangu is in the present, the screenplay proceeds to take you back to when she was pulled into the industry. A well-known Barrister's daughter elopes to Mumbai with the ambition of becoming an actress. Bhansali uses the film's first half to establish the plot and make you feel at ease in his universe. He doesn't expect you to be in a hurry, and thus, the pace is leisurely.
Gangubai Kathiawadi is more about the moments than the scenery. This isn't Bhansali enthralling you with drama and luxury.
He uses subtlety to portray emotions, and when Gangu comes forth, you get chills.
This time, the framework is more of a game. Scenes fade in and out and at times appear disconnected. However, as previously said, the film's heart lies in the moments rather than the larger events. Be it a card game between two lovers. A lady pushed into the flesh market applying cosmetics with a dead look, a daughter contacting her mother after 12 years, or a bunch of s*x workers composing a letter to their dads, Bhansali ensures that you experience all of these emotions and more.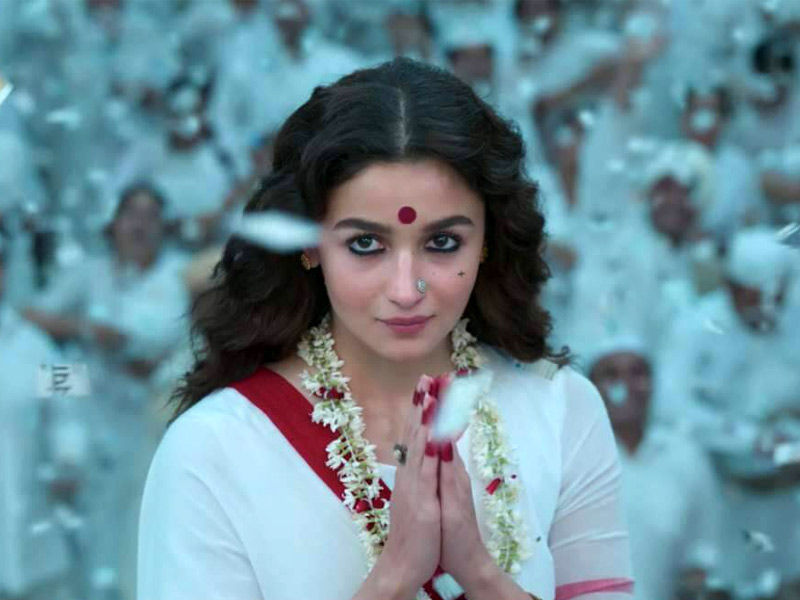 Bhansali and Vashistha employ metaphors in the same way that SLB did in the past. Gangu died twice before she died for real, as depicted in two wonderful sequences. The first was when Ganga became Gangu, and the second was when Gangu entered politics. Take a bow, you magician! In a heartbreaking scene in which Gangu chooses her beloved and stands just below her house, she sits on a swing and begins sobbing. Still, she hides her face with her pallu since she cannot be seen weak, even to herself. The transitions and transformations are stunning.
Unlike the novel, the script restricts her business to liquor and does not delve into narcotics. However, this does not result in the creation of a vacuum. The main criticism is that there wasn't enough time spent illustrating how the relationship between Gangu and Rahim (Karim) Lala grew to the point that he was willing to battle the world for her.
Movie Review: Gangubai Kathiawadi's Star Performance
Alia Bhatt is undoubtedly winning a slew of prizes. Simply her finest performance to date, she breathes new life into a historical role as if she were born to portray it and be a Sanjay Leela Bhansali heroine. She is a fireball in sequences where she is meant to break free, but watch her in the silences. When her lover tries to become physical in a song sequence, she stops him and instructs him to caress her instead. Men have always exploited her physically, but none have ever given her the attention, caring, and connection she desires, uff! She transforms herself physically, verbally, and aurally to become the Madam Of The Brothel. She proved every skeptic incorrect.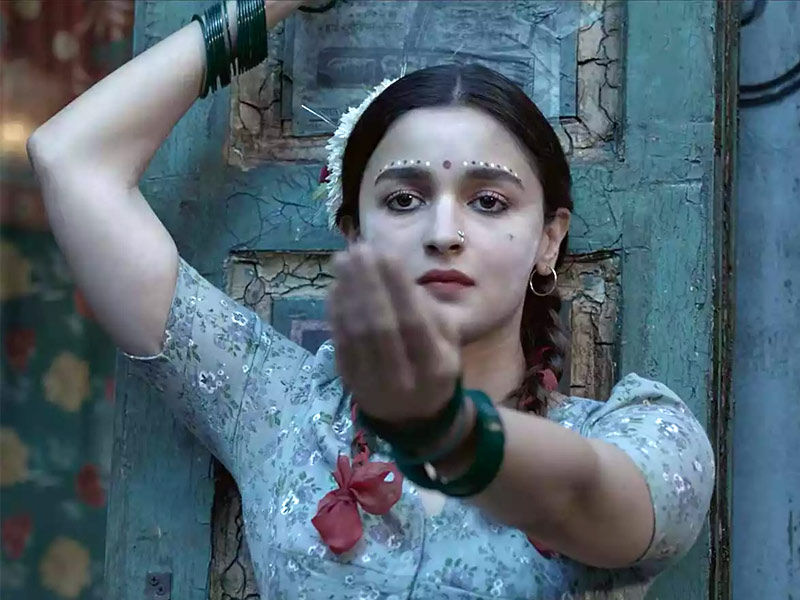 Karim Lala, played by Ajay Devgn, has a gangster mindset. It comes easily to him and contributes to the film's emotional nature. Seema Pahwa is deserving of this job, as are many others like it. She isn't simply meant for comedy, and she demonstrates that to the business as a whole. In this appearance, Jim Sarbh is lovely and amazing.
After years, Sanjay Leela Bhansali lets his heart out and grows as a filmmaker. He, like Saawariya, pays affectionate respect to the cinematic history he cherishes. In his approach, there is a reflection of V Shantaram's filming technique. He placed Gangu near Mughal-E-Azam and Chaudvin Ka Chand posters. Several allusions to Dev Anand. You know how important these items are to him. As previously said, he creates films for himself. This time, he chose the hardest color to work with. The metaphor of a sex worker dressed in the color of purity is powerful and obvious.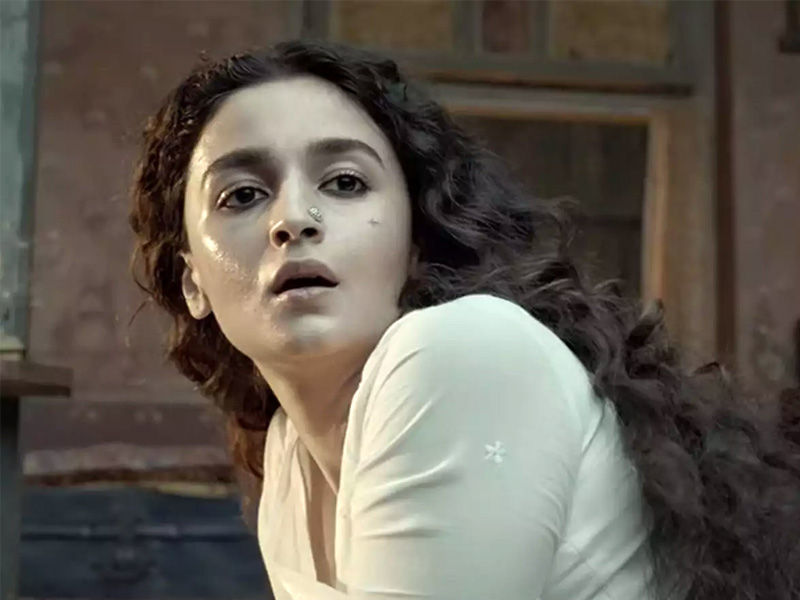 After three consecutive blockbusters, Sanjay Leela Bhansali attempts to modify his approach and develop as a director. Alia Bhatt assists him with her flawless acting and demeanor. If you don't see it on the big screen, you're missing out on a real treat. Bhatt has set an unrealistically high standard for future Bhansali actors!